This Pomegranate Salsa is the perfect holiday dip or appetizer for any occasion. With all the holiday treats I've been eating, it's nice to have some fresh fruit and vegetables. This dip is delicious and healthy. Read the best way to get pomegranate seeds out, to make your holidays that much easier.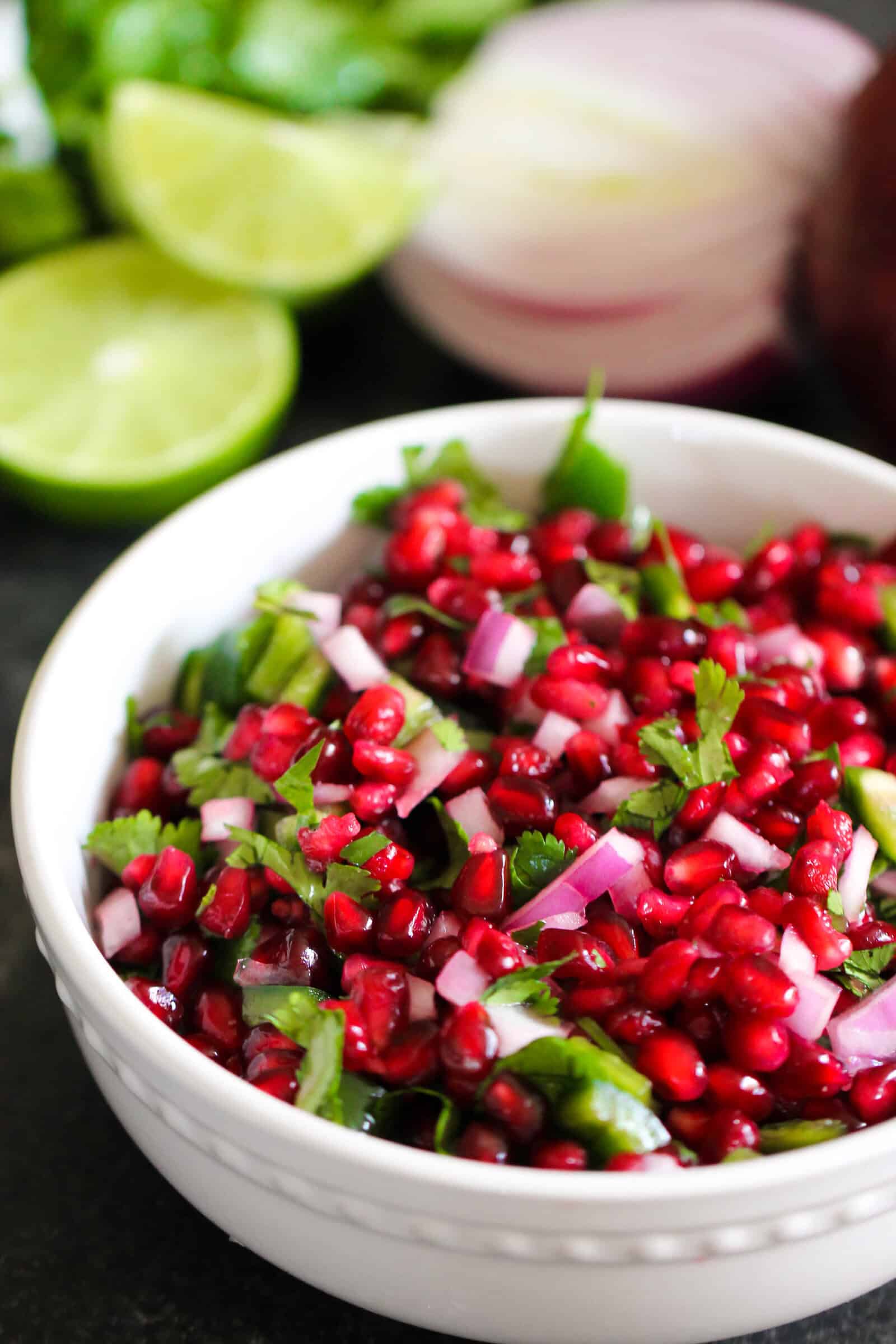 This Pomegranate Salsa Recipe is so fresh and the perfect holiday side or appetizer!
It's the most wonderful time of the year, for everyone except my pants. And then you're really regretting all those Snickers Santa's that you keep eating and having to replace for your kids stockings (oops).
In an effort to eat less chocolate and more good-for-you foods, I threw together this pomegranate salsa and it was almost as addicting as those little santas.
How to Make Pomegranate Salsa
Step 1: In a medium size bowl, combine the pomegranate arils, diced jalepeno, fresh cilantro, diced red onion, juice of one lime, cumin and salt and pepper to taste.
Step 2: Keep in refrigerator until ready to serve. I like to put mine in the refrigerator for up to an hour before serving, so the Pomegranate Salsa can take on the flavor of the spices and pomegranate.
The Best Way to Get Out Pomegranate Seeds:
Step 1: Roll the fruit with a moderate amount of pressure. You don't want to crack the pomegranate, but you do want it to have movement in the shape, when you roll it.
Step 2: Score around the middle and cut in in half.
Step 3: Place a medium/large bowl on the counter. Flip the pomegranate half, seed side down (facing the bowl).
Step 4: Place your hand under the pomegranate seed side, with your fingers apart so the seeds can fall through them.
Step 5: Take a wooden spoon or a sturdy rubber spoon used for baking. Hit the rounded part of the pomegranate, squeezing the slightest bit, and let the pomegranate tendrils or seeds (whatever you refer to them as) fall through your fingers.
Step 6: Continue hitting the pomegranate with the spoon on all sides of the pomegranate half. When all the seeds have fallen out, do the same with the other half.
Step 7: Dig in and enjoy your Pomegranate Salsa!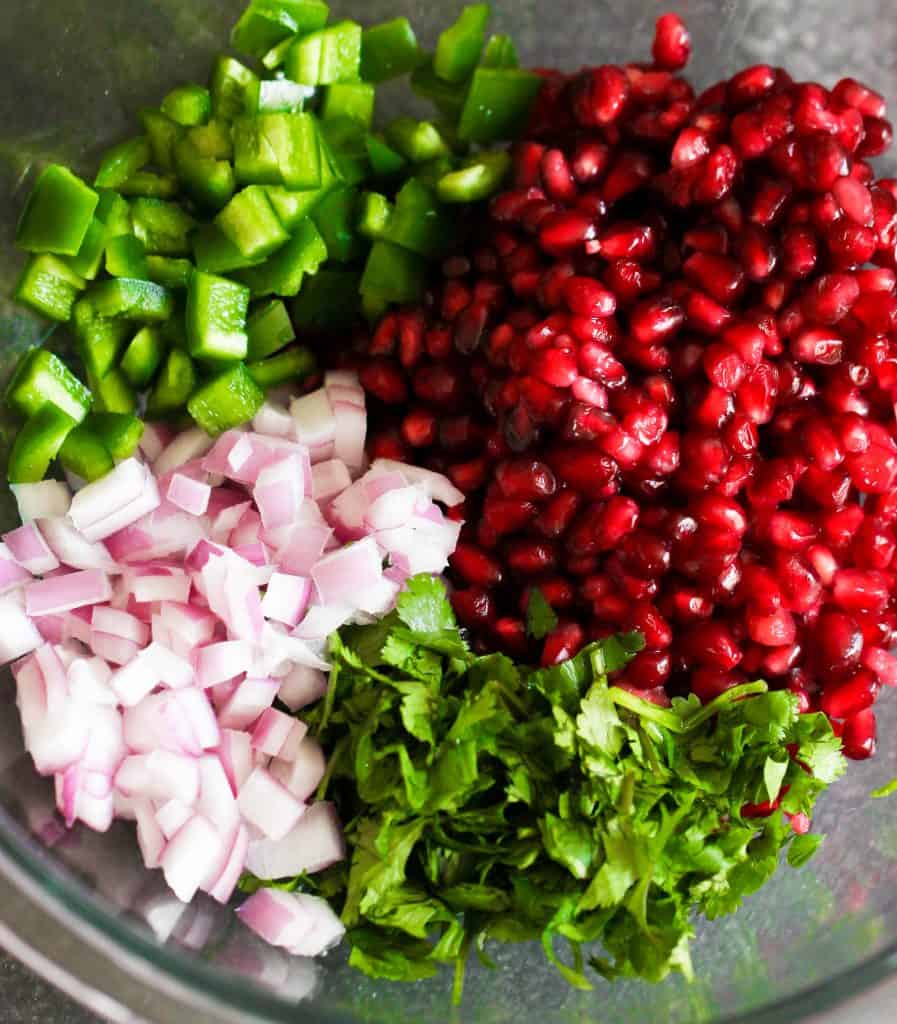 We have hundreds of simple and delicious recipes your family will love. Watch how to make other dips on our channel.