This Pina Colada Fruit Dip, tastes like a tropical vacation in your mouth. It goes with just about everything, even just plain. Take a vacation to the tropics and try our favorite, Pina Colada Fruit Dip.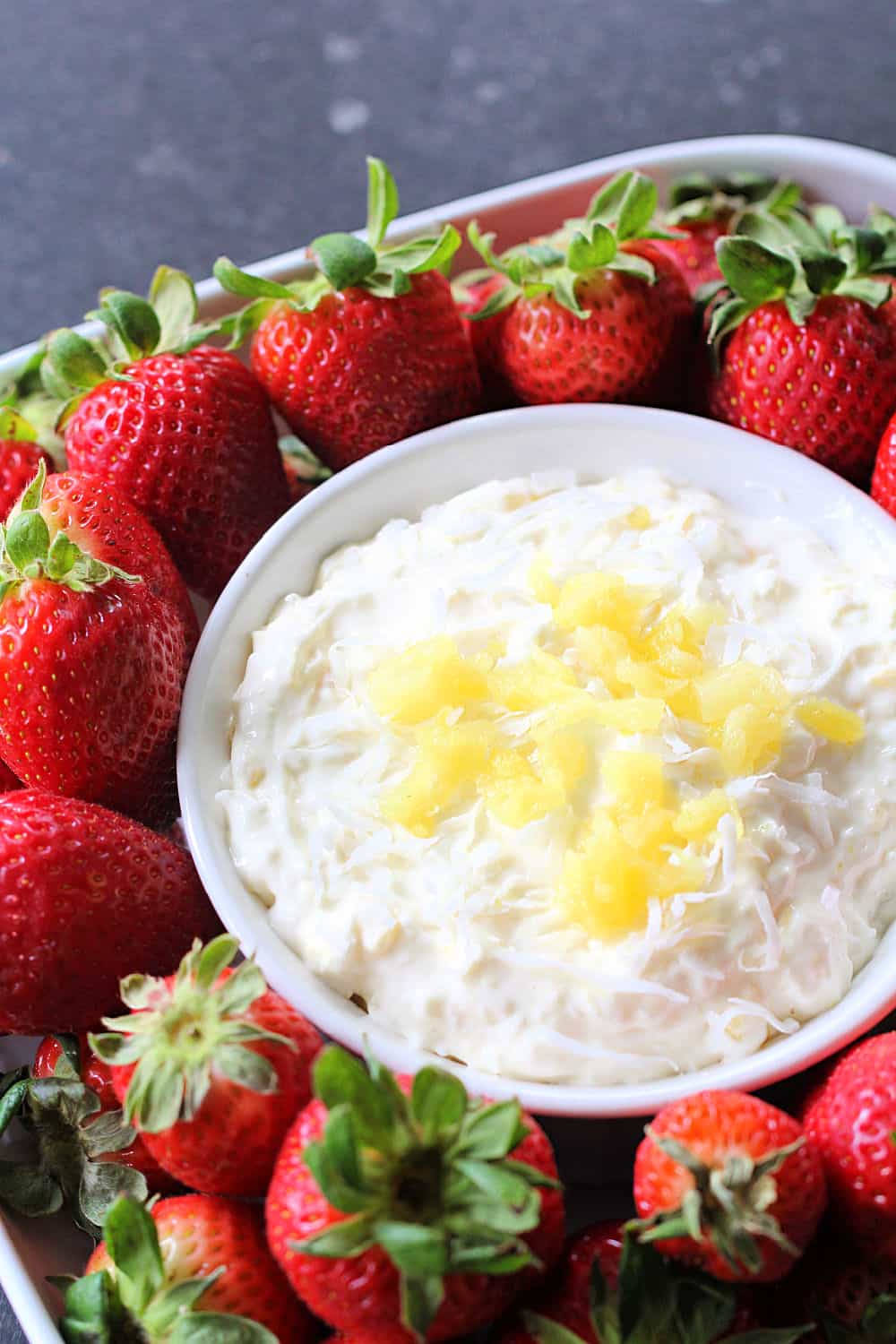 The best dip to serve with fresh fruit is our Pina Colada Fruit Dip.
This yummy dip can be made in less than 5 minutes. It's the perfect appetizer, snack, or even dessert!
How to make Pina Colada Fruit Dip:
Step 1: In a bowl, mix together cream cheese and marshmallow creme until fluffy.
It is common for the ingredients to clump up and stick together. It can be a little difficult to stir. I recommend using an electric hand mixer for this step.
Step 2: Stir in pineapple and coconut.
You can use fresh pineapple, or the can. I prefer the taste of fresh, but for convenience, I usually do the canned pineapple option.
Step 3: Serve with your favorite fruit (strawberries, bananas, and pineapple taste amazing with this).