Our go-to salsa has always been Creamy Black Bean Salsa. With a full serving of vegetables, a tangy creamy sauce, and delicious beans and flavor it can't be beat! Try this salsa recipe for your next appetizer, game day treat, or the next time you need a good snack!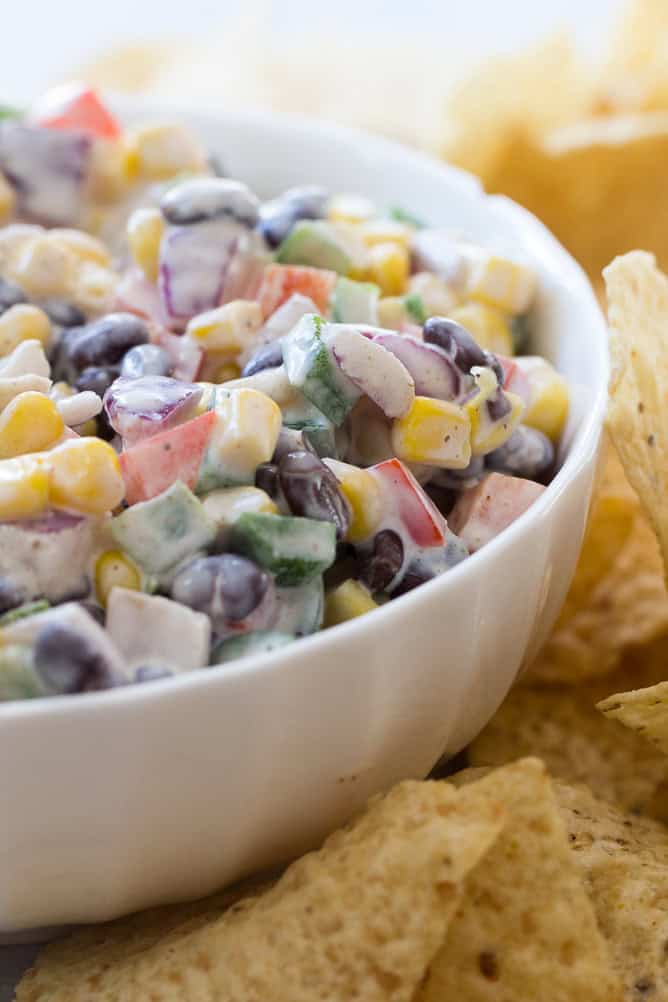 This Creamy Black Bean Salsa is SO good! Everyone has that one food they would choose if they could only eat one thing for the rest of their lives. For me, that food is definitely salsa!
This recipe has become our go-to for game day, appetizers, parties, or just when I'm in the mood for a good salsa. It's easy to make, easy to store, and it just gets better tasting with each bite.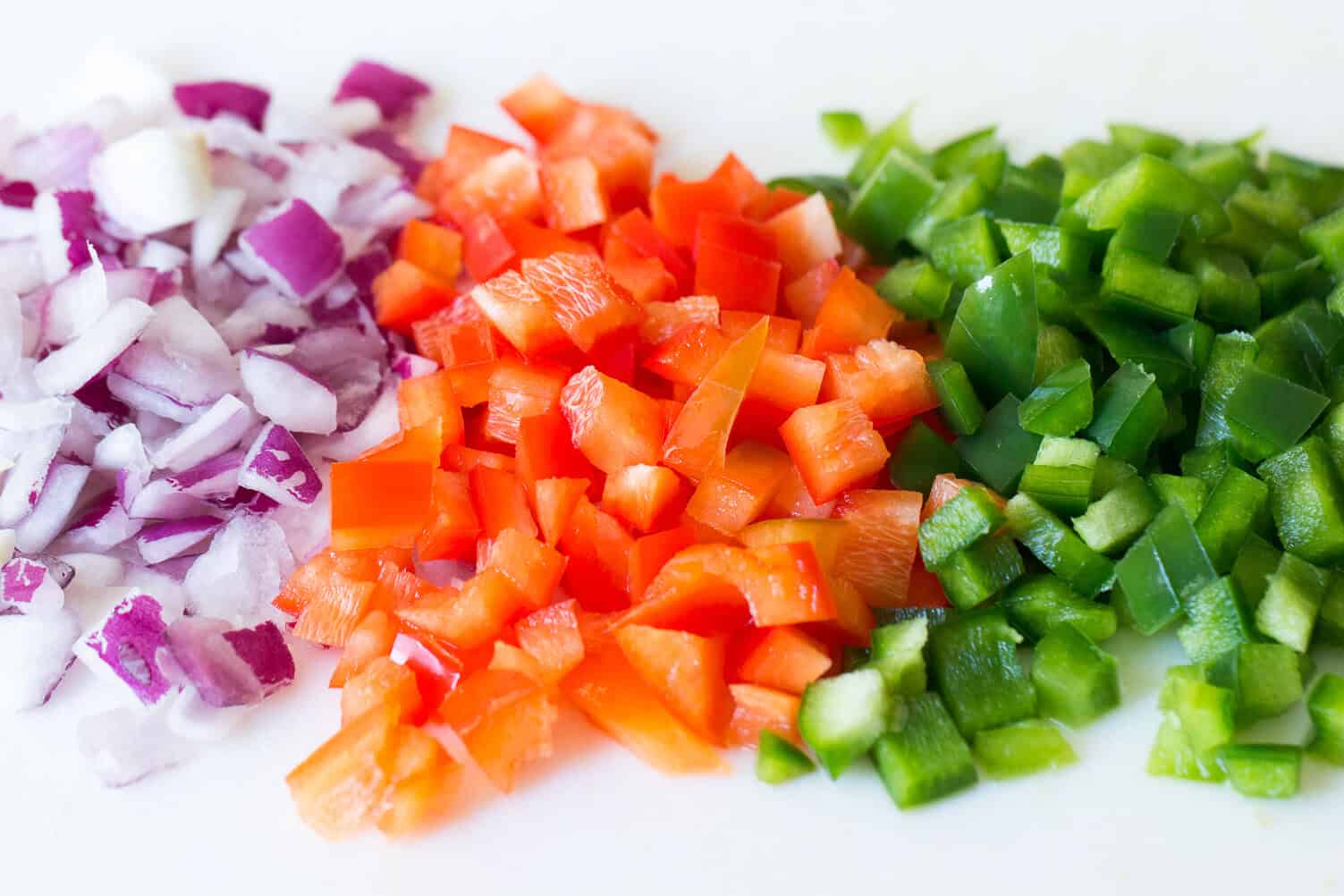 Sneaking Vegetables into your Kids Diet:
This may sound a little odd, but "sneaking" was the best term I could think of! It's SO important for kids to get their full servings of vegetables in each day, and us too. But I think we can all agree it's much easier said than done.
I love recipes like this one that include a ton of veggies, but are so delicious I can't stop my kids from eating them, which is definitely not a thing to complain about.
If this recipe is a success the first time, try adding in a few extra vegetables. We like to add zucchini, and other greens. You can use fresh corn and other types of beans for additional protein as well. Take it and run with it! Let us know if you try anything successful in the comments below.