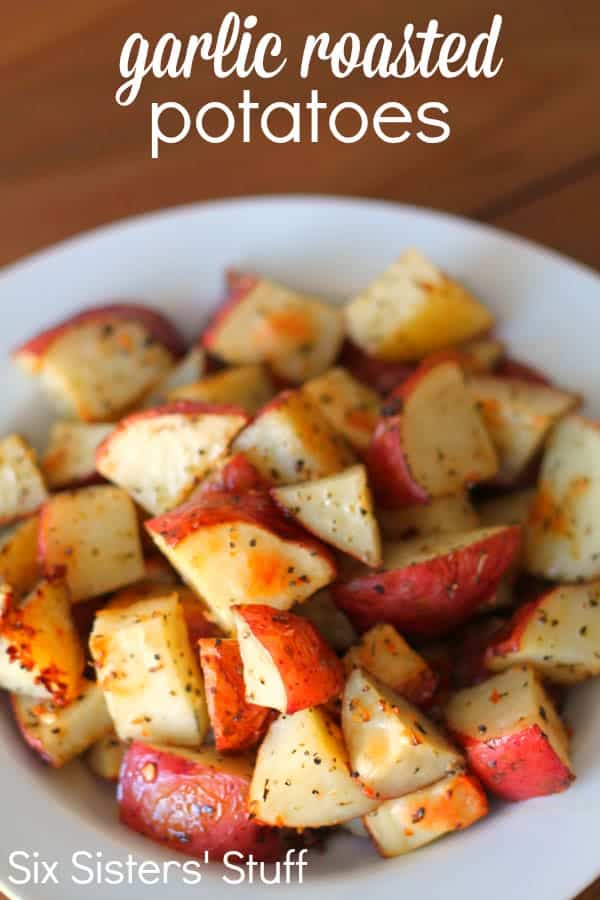 I love easy side dishes that taste amazing!  These potatoes would be great with just about any meal and will only take you a few minutes to make.  Even my picky boys ate them all up!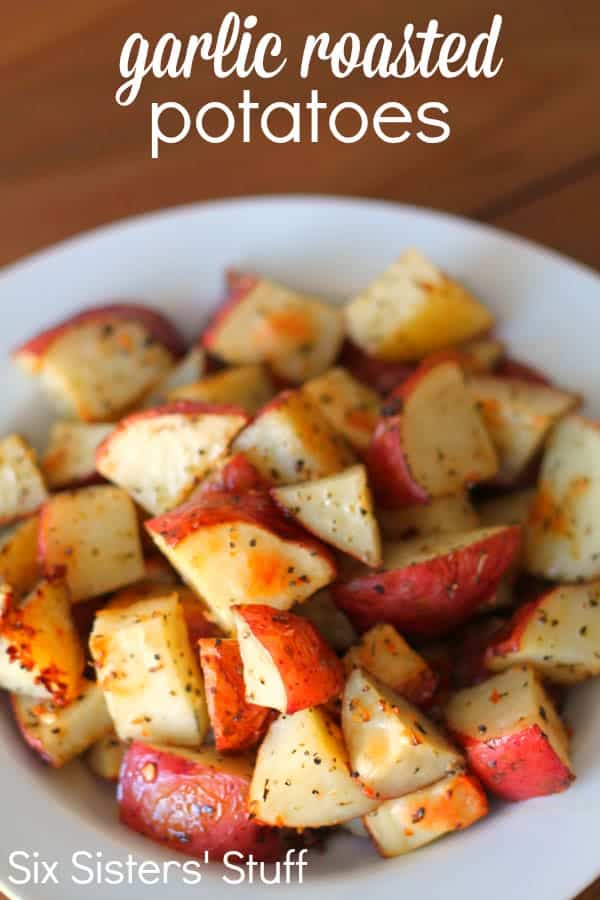 Garlic Roasted Potatoes Recipe:
(Makes 8 servings)
Ingredients:
3 pounds small red potatoes
1/4 cup olive oil
1 1/2 teaspoons salt
1 teaspoon black pepper
2 Tablespoons minced garlic
2 Tablespoons Italian seasoning
Directions:
Preheat oven to 400 degrees F.  Cut potatoes into cubes and place in a large bowl.  Add olive oil, salt, pepper, garlic and Italian seasoning and toss until evenly coated.  Cover a baking sheet with foil and spray with nonstick cooking spray.  Spread potatoes out in one even layer on prepared baking sheet.  Roast in the oven for 45 minutes to an hour, or until potatoes are browned and crisp.  

Looking for more delicious potato recipes?
Here are a few of our favorite:
Loaded Baked Potato Skins
Baked Potato Wedges
Slow Cooker Creamy Mashed Potatoes
Cheese Potatoes
Pesto Potatoes