These Instant Pot Mashed Potatoes are an easy side dish for any holiday or weeknight dinner! They are creamy and flavorful and come together so quickly!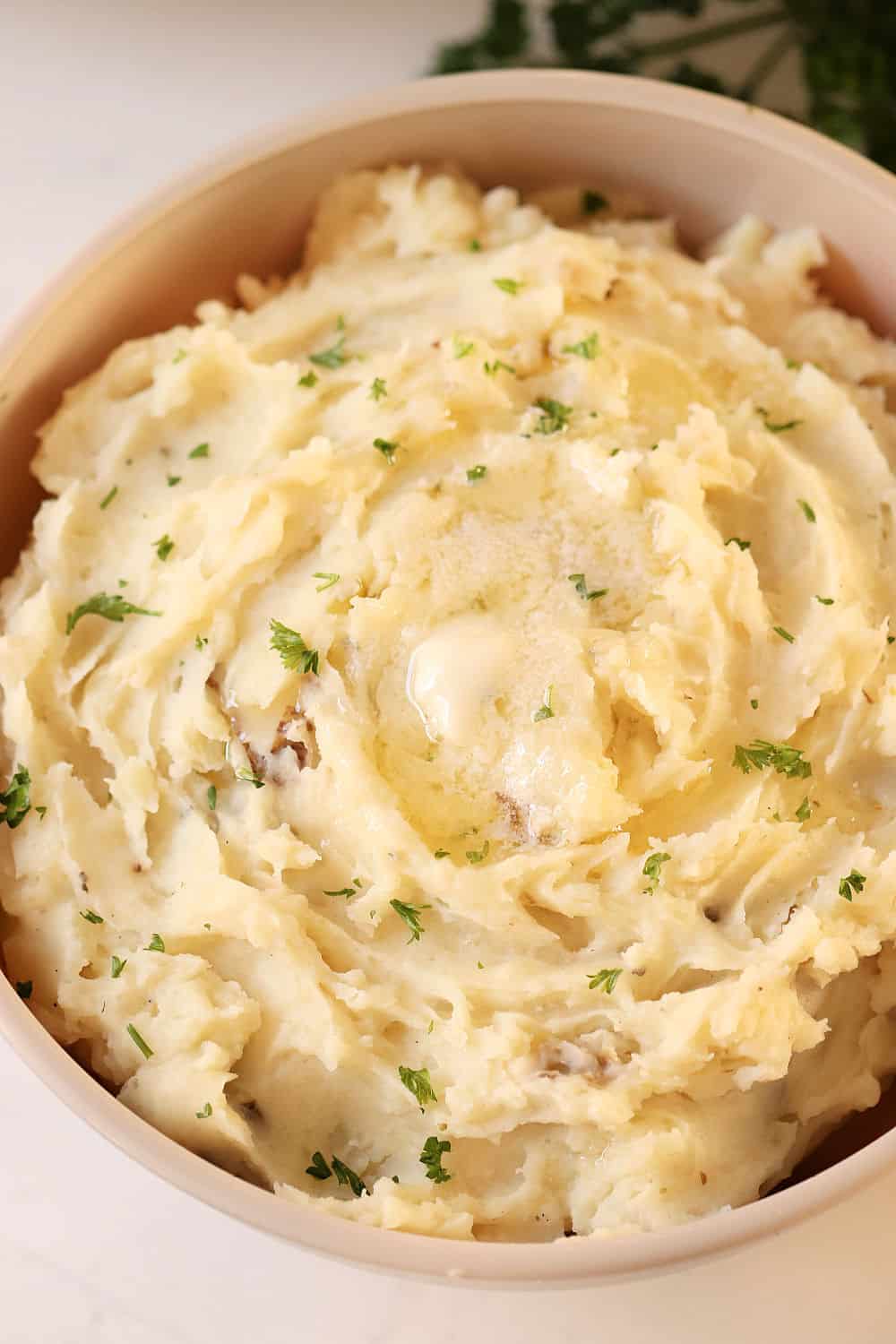 Instant Pot Mashed Potatoes will quickly become your go-to method of making potatoes!
You can just throw them in the Instant Pot and forget about them.
No checking to see if they are boiling over.
Making mashed potatoes can sometimes be a bit of a hassle: first peeling potatoes, then chopping, boiling, draining, mashing and seasoning.
With these Instant Pot Mashed Potatoes, we're cutting down on prep and cook time.
Give your potatoes a quick chop, throw them into the pot with some water or chicken broth, pressure cook for 10 minutes, drain and mash. It is THAT easy!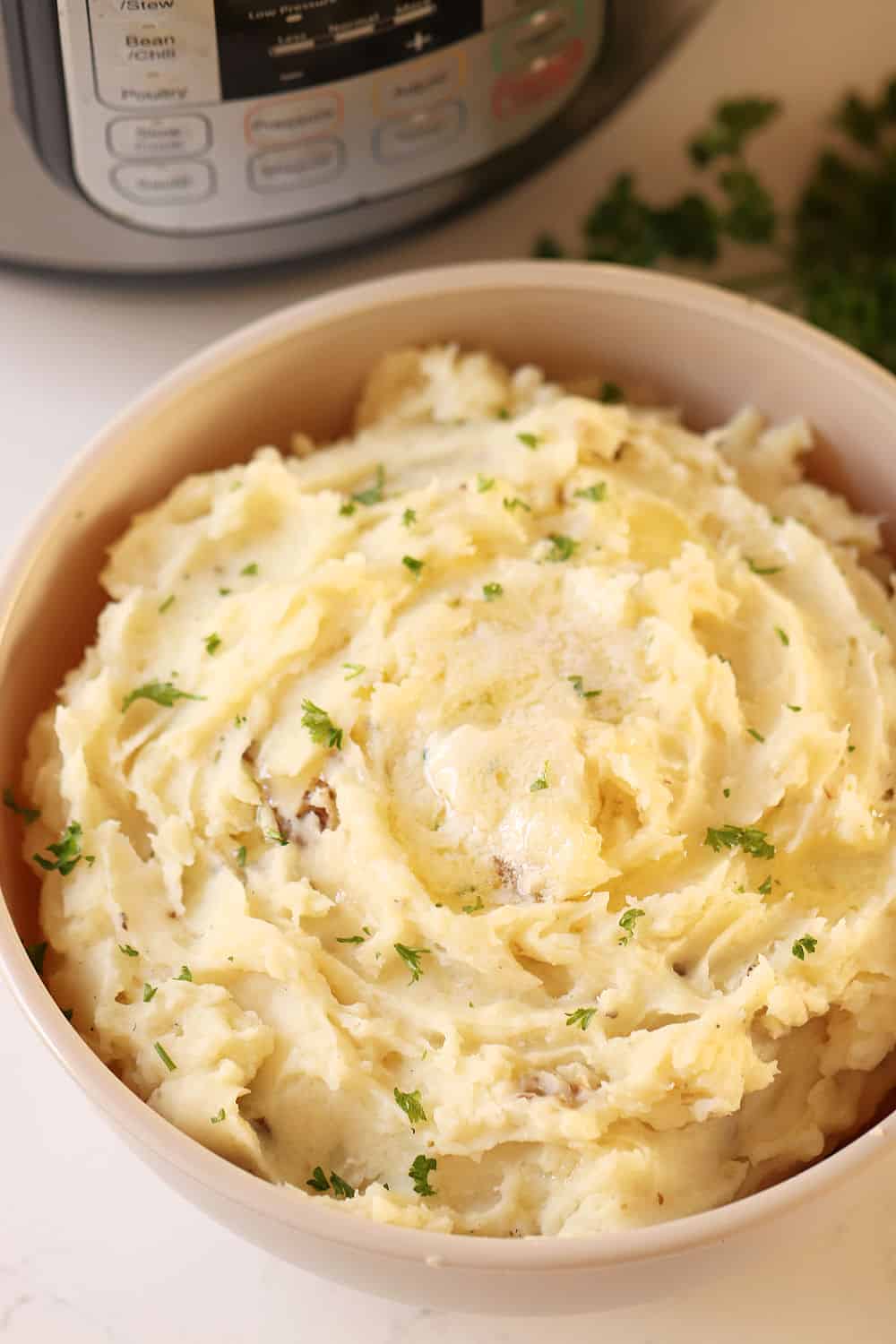 These Instant Pot Mashed Potatoes are perfect for a holiday dinner or any dinner — they'll free up space on the stove and are totally hands off in the cooking process.
Ingredients for Instant Pot Mashed Potatoes:
Russet potatoes
water (or chicken broth)
butter
sour cream
milk (I used 1% – the fattier the milk, the creamier the mashed potatoes)
salt & pepper
Italian seasoning