These easy beans are full of flavor and are a delicious alternative to refried beans. The salsa, cumin and cilantro add fresh flavor and come together in only a few minutes.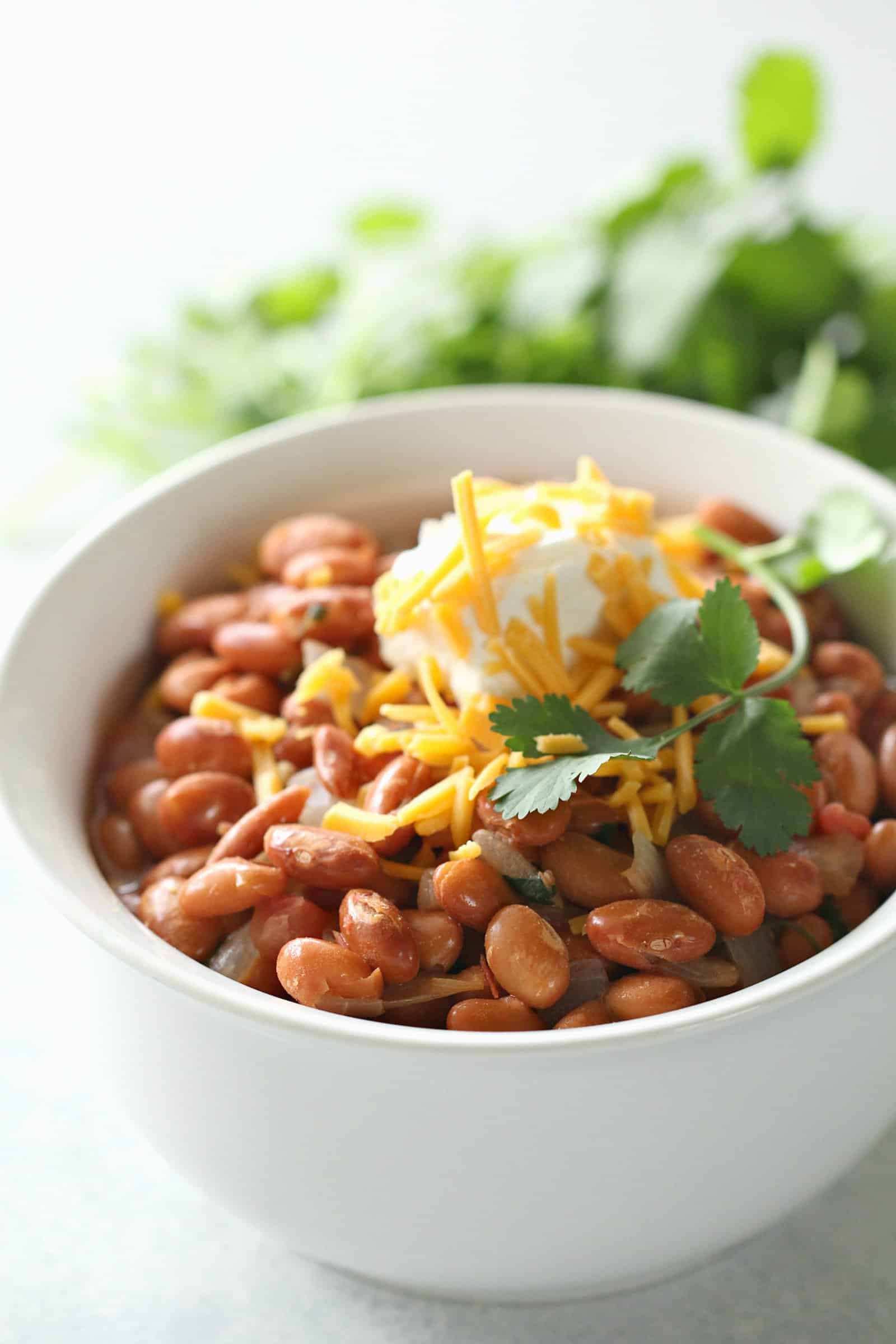 We love Mexican food at our house and I am always looking for a good side dish to go with our favorite dishes.
My favorite Mexican restaurant-style side dish is our Slow Cooker Refried Beans (without the refry), but sometimes I forget to throw them in the slow cooker early that morning so that they are ready for dinner that night!
This dish solves all your problems! You can still have restaurant-style beans, but they come together in just a matter of minutes (no soaking required!). They are full of flavor and are the perfect side dish.
The secret to making these beans so quickly: using CANNED beans! Who knew that adding just a few ingredients to canned beans would doctor them right up?!
Ingredients needed for Texas Pinto Beans:
onion
fresh cilantro
olive oil
garlic clove
2 cans pinto beans
salsa
cumin