Only 6 ingredients needed to make these simple Slow Cooker Baked Beans. Dump it in the crock pot and let it simmer all day to make sweet and tangy baked beans with bacon mixed in.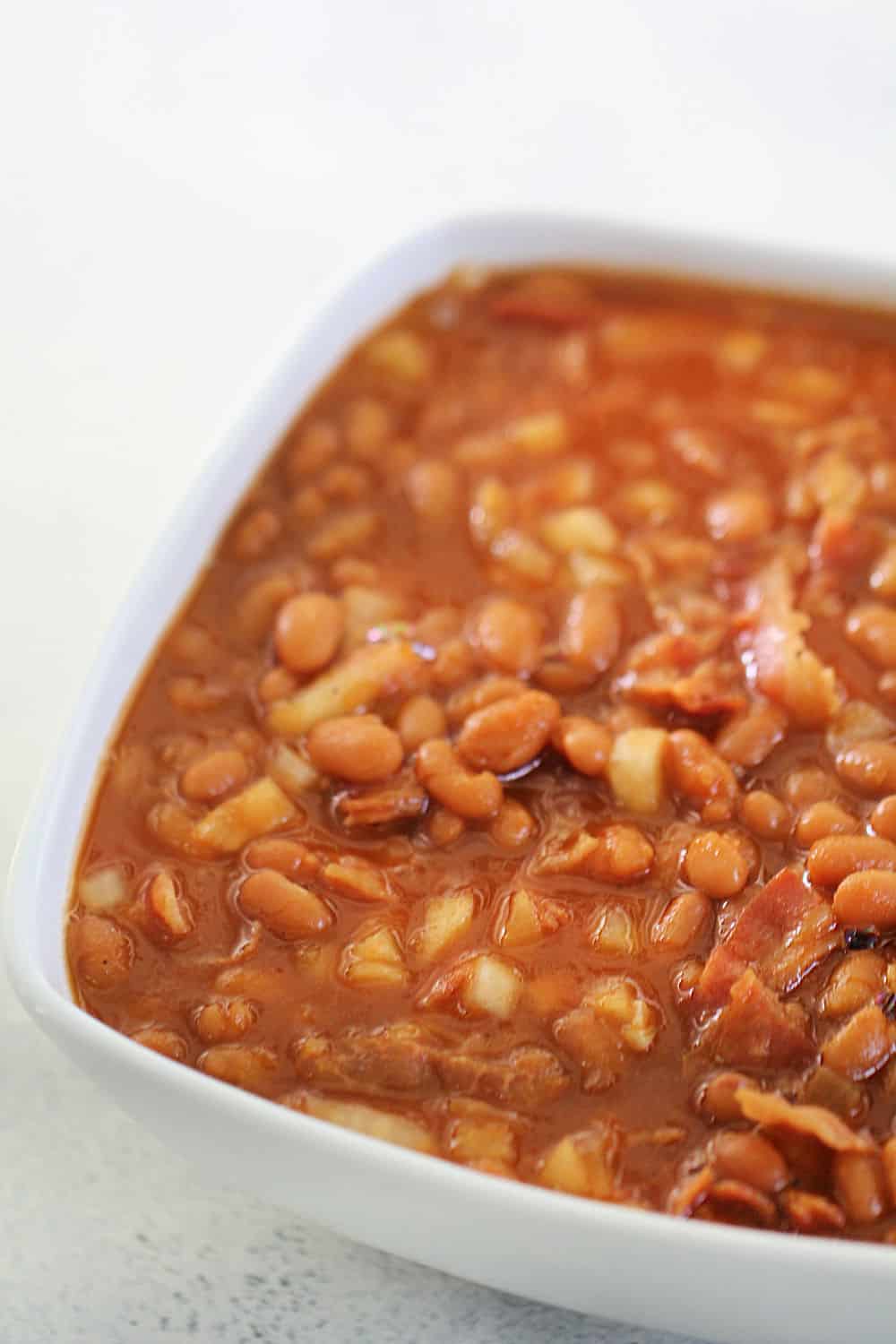 Every barbecue needs the perfect side dish and THIS IS IT!
I love that I can throw these beans in my slow cooker and let them simmer all day long. These tangy beans are perfectly thick and sweet after a couple of hours in the crockpot.
This baked beans recipe is one that we use for all of our family potlucks and summer parties. It only has 6 simple ingredients (one of them is bacon!!) and can be thrown together in just a few minutes.
How to make Slow Cooker Baked Beans with Bacon:
For this recipe, we actually use a couple cans of Pork and Beans. Some recipes require that you use hard beans, soak them, then cook them for long periods of time.
Our recipe just has you dump in the cans of Pork and Beans and then we are going to add some more ingredients to make them even more delicious and dress them up a little.
After the beans have simmered all day, add in the cooked bacon. You don't want to have the bacon cook with the beans all day because it will be limp and soggy.
To save time, cook your bacon the night before and then just crumble it on top when you are ready to serve.
You could also use pre-cooked bacon from the grocery store.