Make these EASY FREEZER MEALS ahead of time and pull them out on a busy night for a delicious home-cooked meal. This is a collection of our BEST go-to freezer meal recipes that your family will love.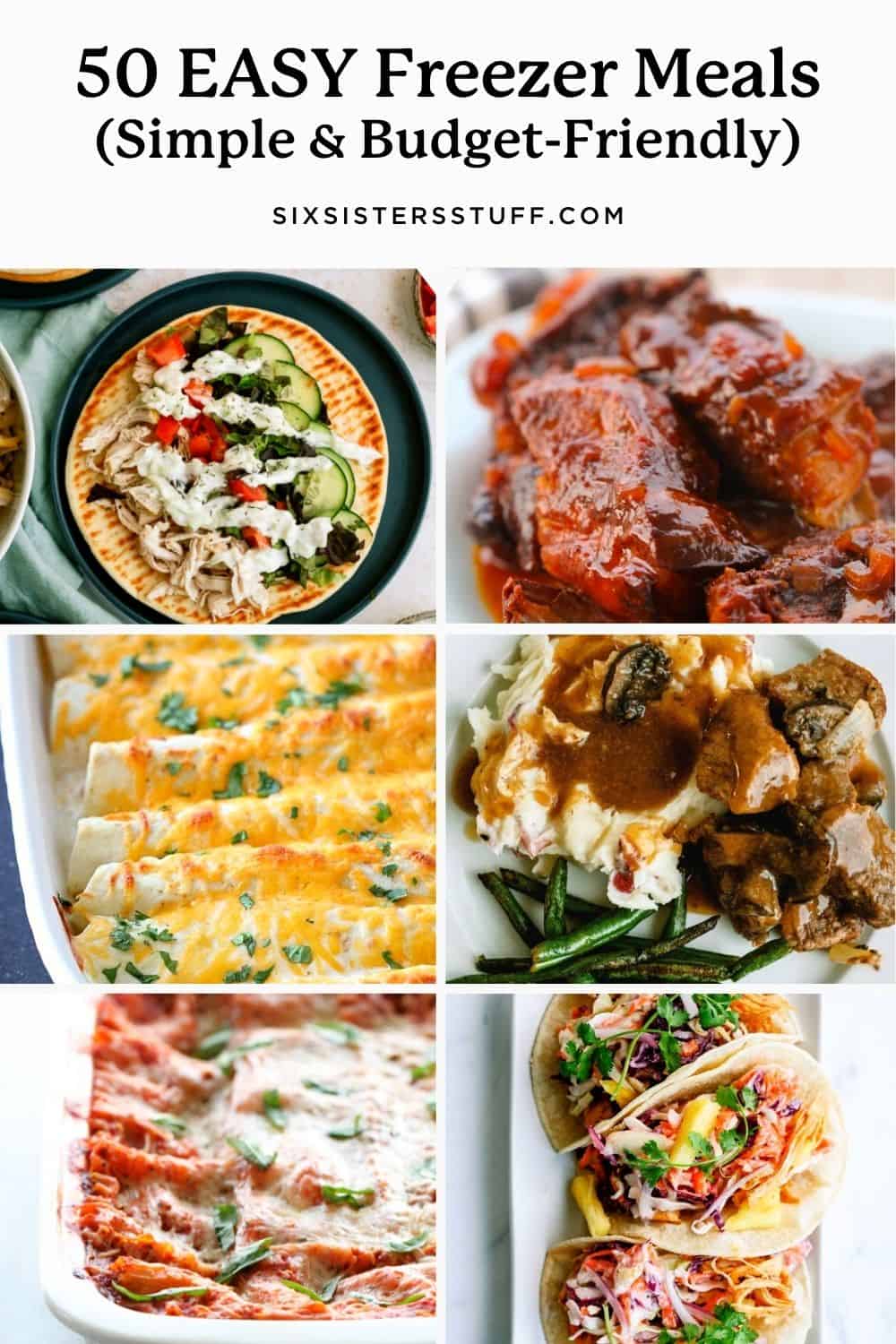 We love a good freezer meal, so we compiled a list of 50 Easy Freezer Meal Recipes we know you will love. One of the things that we are most known for are freezer meals! Once you see this list, you will know why.
After we posted our Make 8 Freezer Meals in 1 Hour back in 2012, the post went VIRAL! Thousands and thousands of you had been looking for easy freezer meals and loved the recipes that we shared.
We then went on to share 10 Freezer Meals that you could make in 90 Minutes, which you all loved as well.
Most of those recipes were ones that you could prep the ingredients in a resealable bag and then dump them into your slow cooker when you were ready to use them.
Today we wanted to share 50 Easy Freezer Meal Recipes – some are for slow cookers, some are for Instant Pot, some are casseroles, and some are just our favorite foods that you can make ahead of time and stick in the freezer for another day.