This Slow Cooker Black Bean and Corn Salsa Chicken is simple, tasty, and makes a perfect freezer meal. It is fresh, delicious, and full of flavor. You will love this recipe.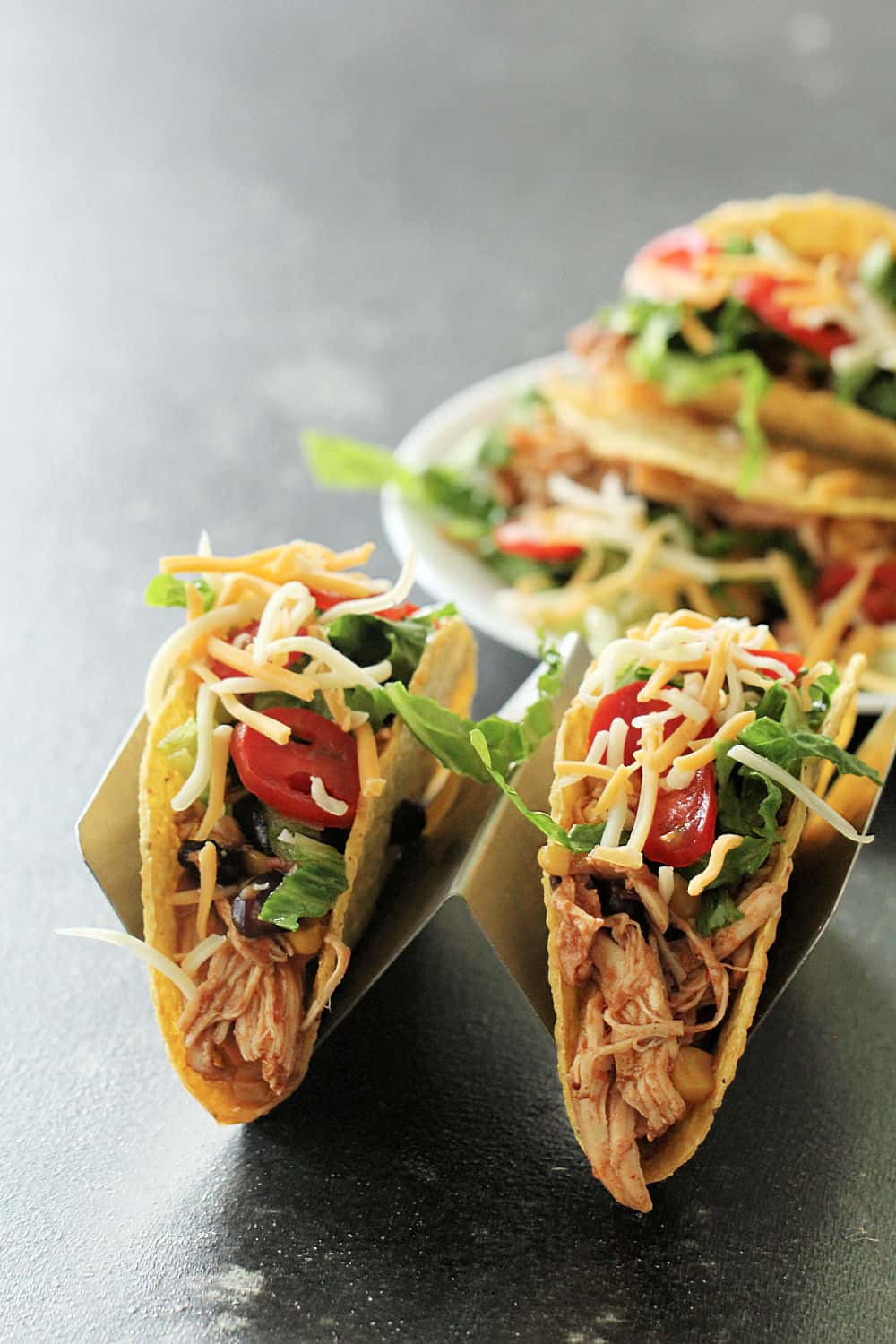 Slow Cooker Black Bean and Corn Salsa Chicken is such an easy dump-and-go slow cooker recipe.
You can serve it over rice, in tortillas, with chips, or eat it like chili. We love it.
Also, this recipe can easily be doubled.
We like to double the recipe and save half of it for a later date. This is also a great recipe to throw together when you need to take dinner to a friend or neighbor. We love topping ours with fresh vegetables and taco toppings.
How could I make this Slow Cooker Black Bean and Corn Salsa Chicken into a freezer meal?
This recipe makes the perfect freezer meal.
If making a freezer meal, label a gallon-sized resealable freezer bag with the title of the recipe and how to long to cook in the slow cooker. Dump the black beans, corn, salsa, taco seasoning, and water in the resealable bag and mix until all the ingredients are combined.
Add the chicken breasts and zip the bag closed. Place in the freezer until ready to use (it will last in the freezer for up to 90 days).
When ready to cook, remove bag from freezer and place in fridge overnight so that it can thaw. Spray slow cooker with non-stick cooking spray and dump bag ingredients into the slow cooker.
Cook on high for 4-5 hours or on low for 6-7 hours (until chicken is completely cooked through).Shred meat and serve however you want (in tacos, burritos, nachos, salads, etc). Garnish with cheese, sour cream, avocado, lettuce, tomato, and hot sauce.