This Slow Cooker Mississippi Pot Roast turns out perfect every time! Let it cook all day and enjoy this flavorful, family favorite tender roast!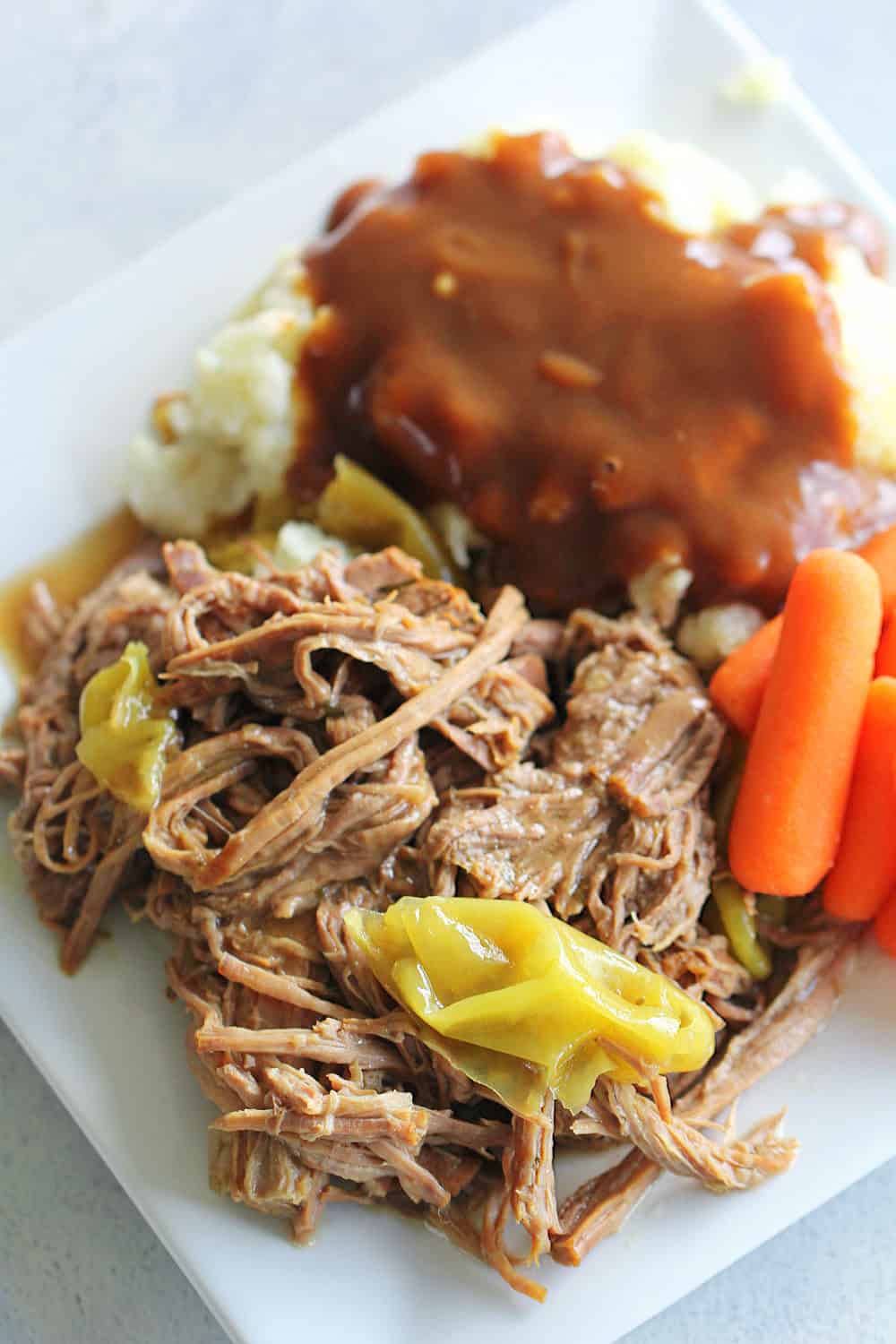 If you haven't had Mississippi Pot Roast before you're in for a treat! This recipe cooks all day in the slow cooker, and is so tender and flavorful!
Serve this Pot Roast recipe with our delicious Make-Ahead Mashed Potatoes Recipe, these Sheet Pan Italian Roasted Carrots, and my favorite Italian Fresh Green Salad Recipe!
Short on time?! You can make this Mississippi Pot Roast in the Instant Pot! Find the recipe HERE!
Ingredients needed to make Slow Cooker Mississippi Pot Roast: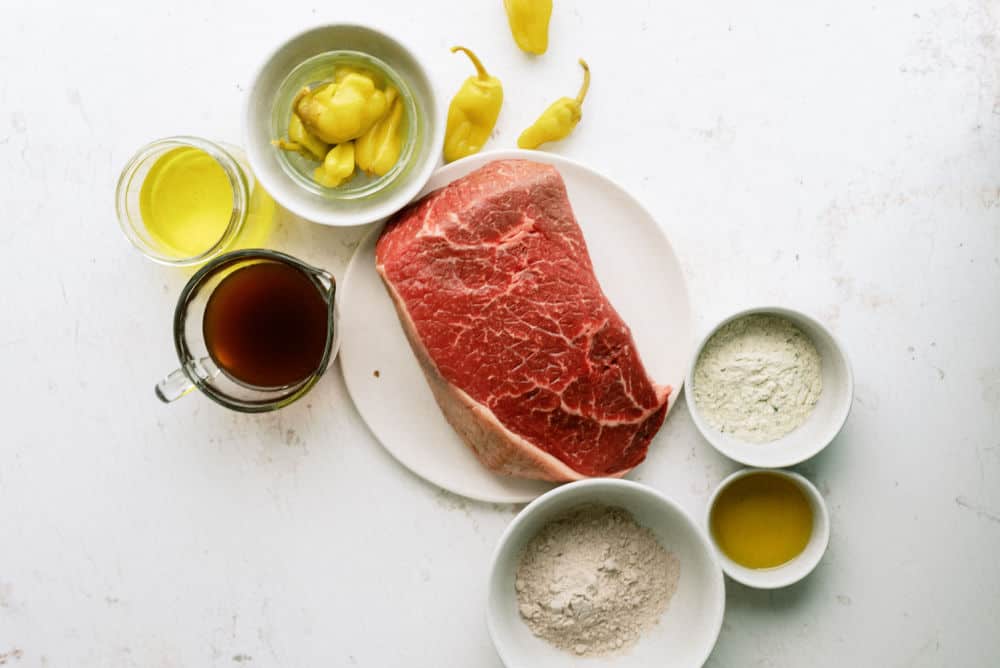 2 Tablespoons olive oil
3 pounds beef chuck roast or rump roast (a rump roast usually has more fat, so it falls apart even more easily)
salt and pepper, to taste
¾ cup beef broth
½ cup pepperoncini juice (from the jar of pepperoncinis)
1 ounce dry ranch seasoning mix (1 packet)
1 ounce brown gravy mix (1 packet)
8 whole pepperoncini peppers
2 Tablespoons butter cut into small pieces
How to make Mississippi Pot Roast in the Slow Cooker: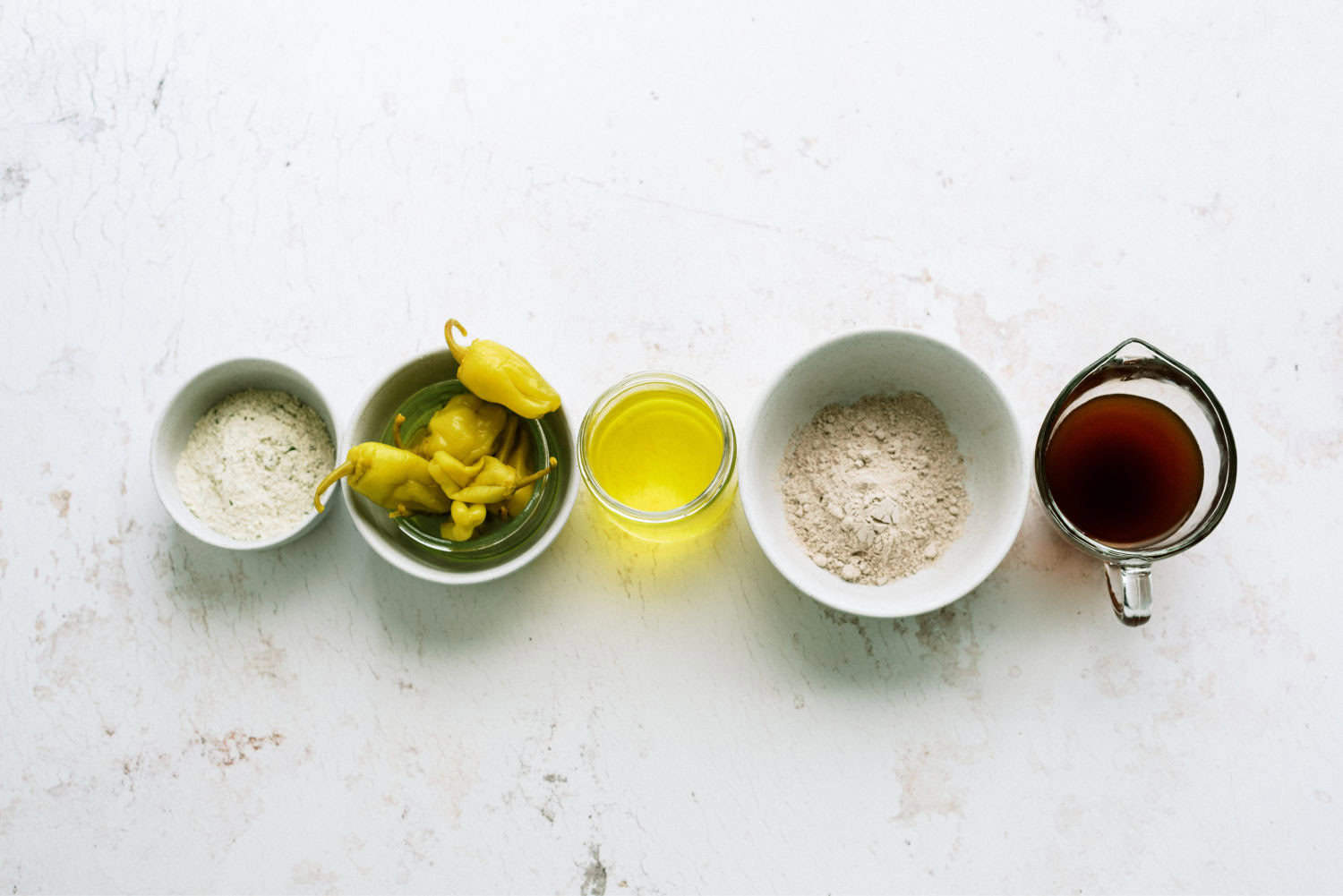 On the stove top, place a large skillet over medium high heat.Once pan is warmed up, add olive oil and allow it to heat up.
Sprinkle all sides of pot roast with salt and pepper.
Add beef roast to oil in hot pan and sear on one side for 4 minutes. Flip roast over and sear other side for 4 minutes.
Spray the inside of the slow cooker with non-stick cooking spray and place roast inside slow cooker.
Pour in the pepperoncini juice and sprinkle both the dry ranch dressing mix and dry brown gravy mix on top of the roast. Add the peppers (put on top of and around the roast) and butter on top of the roast.
Place the lid on top of the slow cooker and set timer for 8-10 hours on low heat (it will vary based on your slow cooker – mine is done in 8 hours, but some will take longer) or 4-5 hours on high heat (I highly recommend cooking this roast on low – I have never had it turn out as well when I have cooked it on high. Also, you want your house to smell good alllllll day long).
Remove roast from slow cooker and slice into pieces (it should pretty much fall apart by this point).
Serve with mashed potatoes and the cooked carrots on the side.
Love cooking as much as we do? Join our FREE private Facebook Group: Six Sisters' Dinner Club!