If you are looking for a very tender and juicy dinner, this slow cooker cranberry pork loin. You can also make this easy family dinner recipe in no time.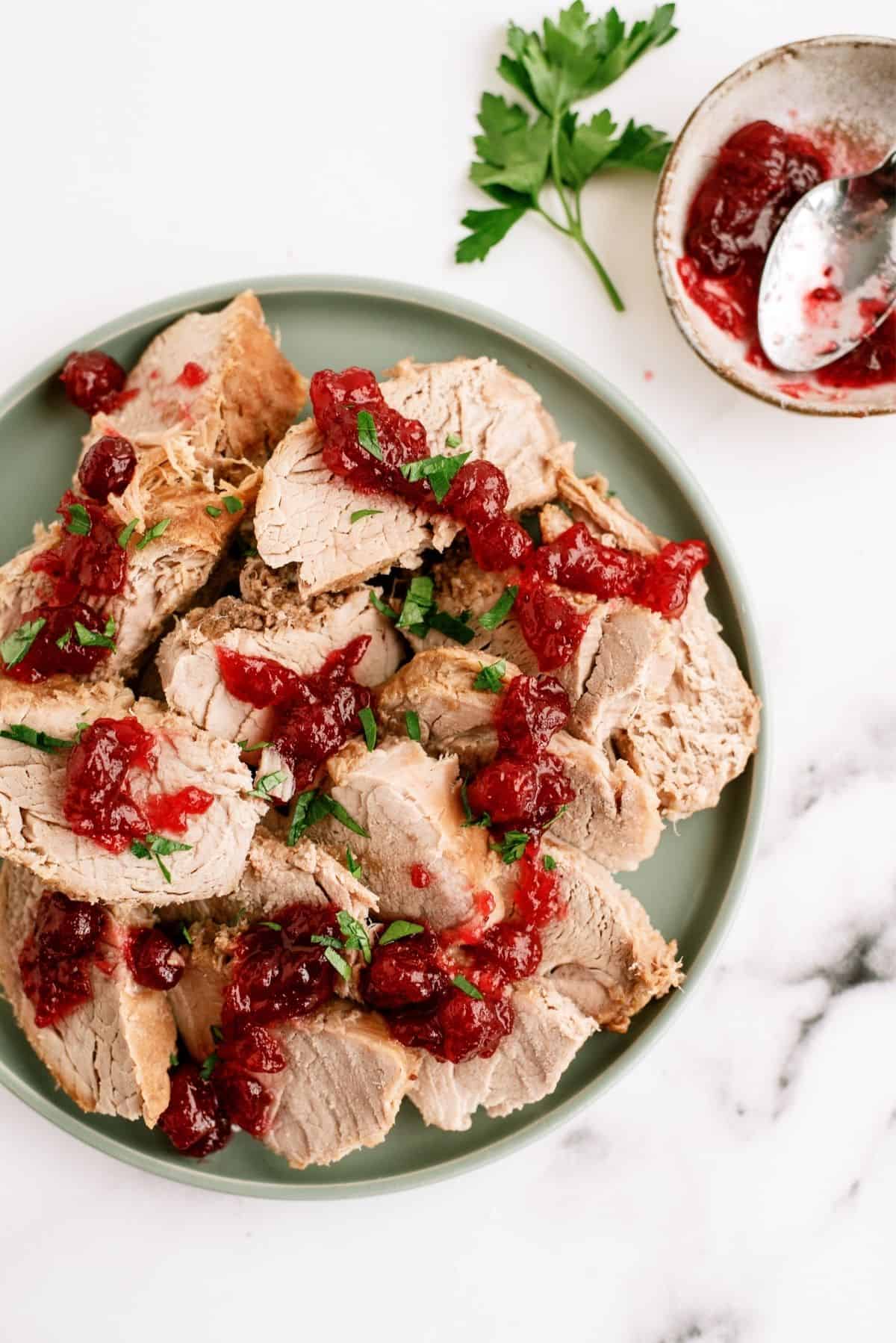 Slow cooker cranberry pork loin is a delicious slow cooker pork loin recipe. It is a wonderful recipe you can put in and enjoy for a great Sunday lunch with the family.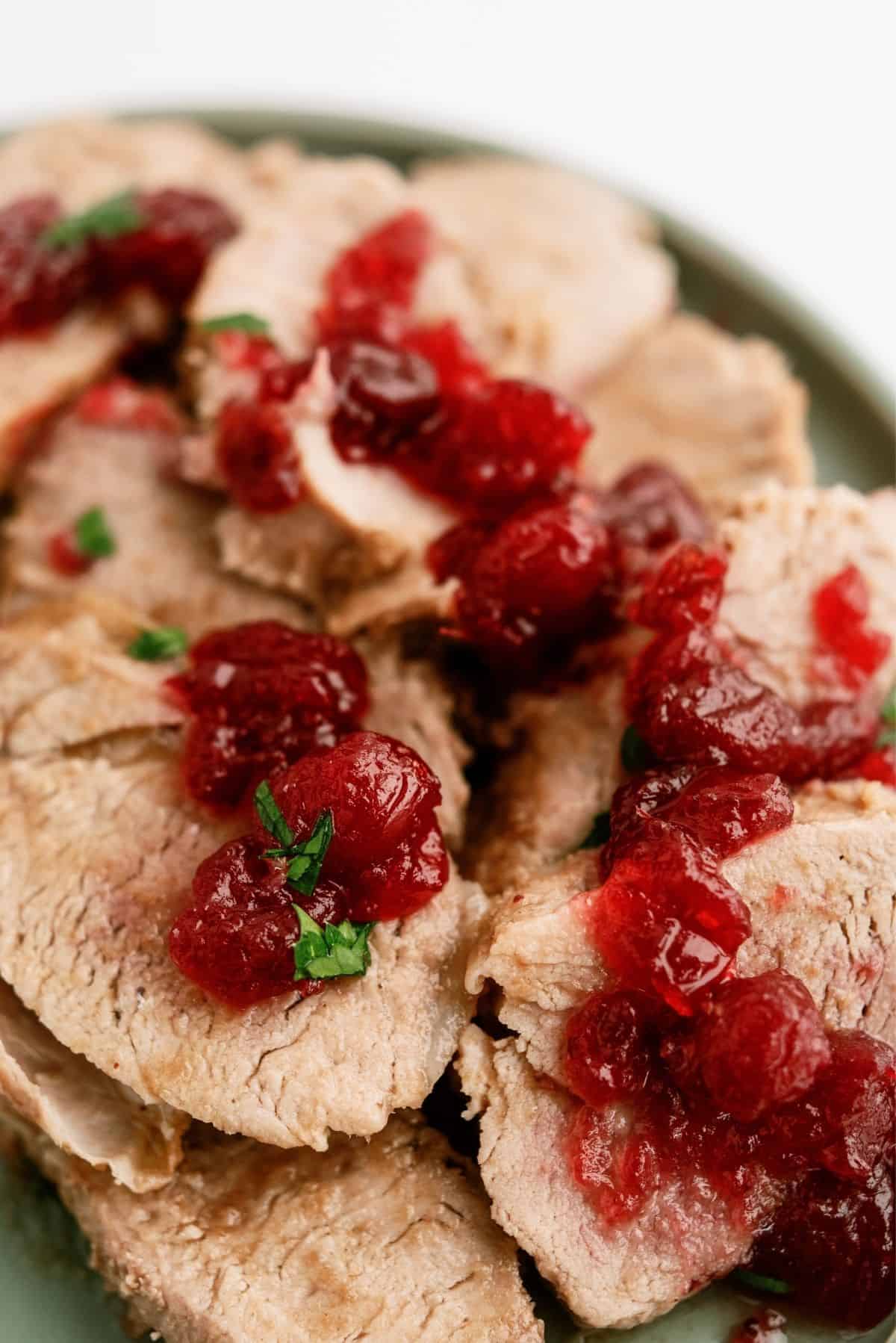 What I love about this recipe is that you can put the pork loin in the slow cooker on low and top it off with the cranberry glaze and then let the slow cooker make a fantastic meal. Plus, you can adjust the amount of pork loin needed based on the size of your family or if you want leftovers.
Sometimes it is hard to know how long to cook a pork loin in the slow cooker. You don't want to over cook the pork loin or you will have a tough piece of meat. I'll share with you some tricks below to help produce the juices pork loin.
For some tasty sides for cranberry pork loin try our cheesy garlic green beans, homemade lion house rolls recipe and honey butter, and some delicious slow cooker cheesy potatoes! Man, I am getting hungry just thinking about it all! This meal will be a crowd pleaser to say the least.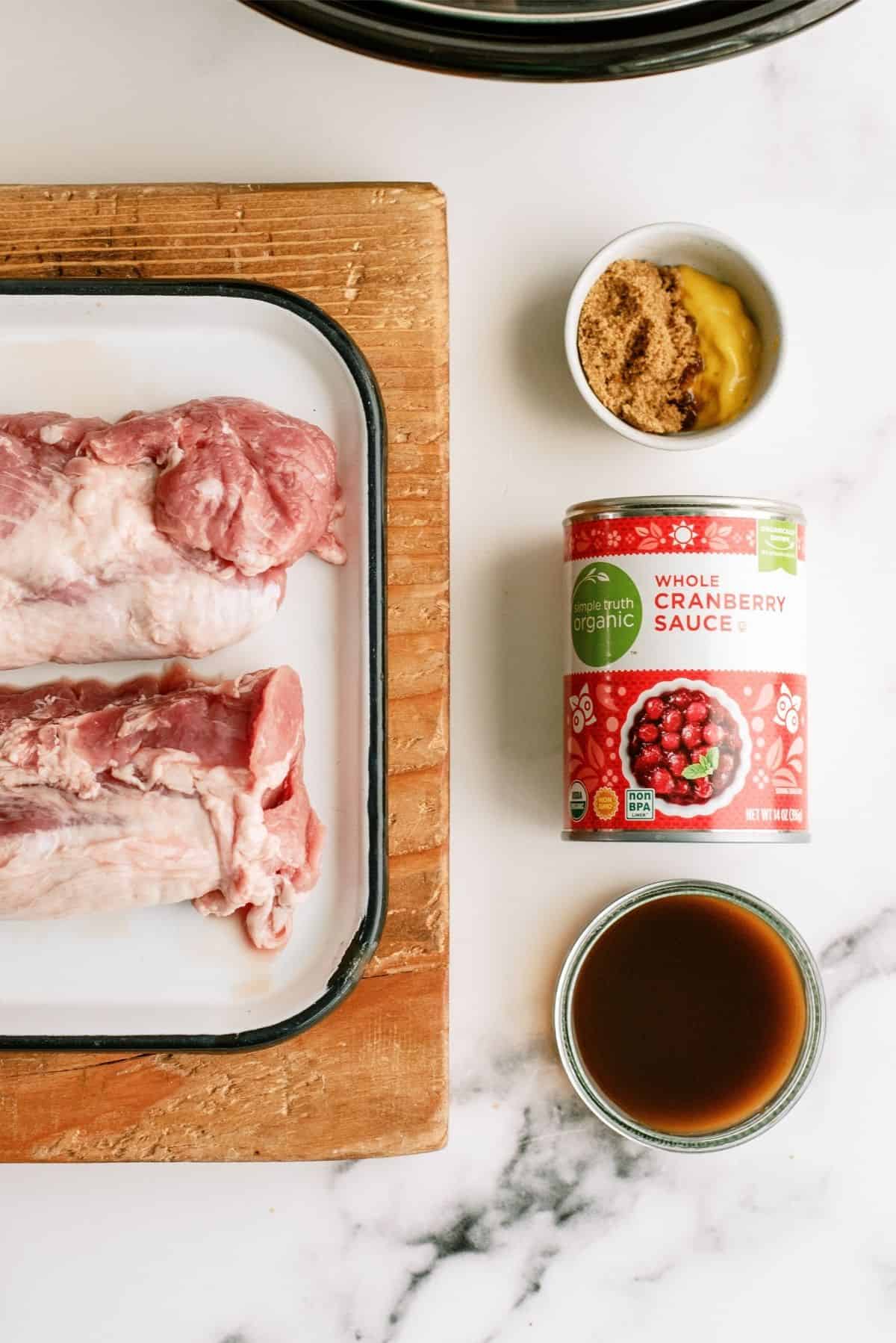 Ingredients You Need to For Our Slow Cooker Cranberry Pork Loin Recipe:
Boneless pork loin or tenderloin
Whole cranberry sauce
Worcestershire sauce
Brown sugar
Yellow mustard
How To Make Our Cooker Cranberry Pork Loin Recipe:
When you are ready to prepare your pork loin, get out your slow cooker and prepare it by spraying it down with nonstick cooking spray.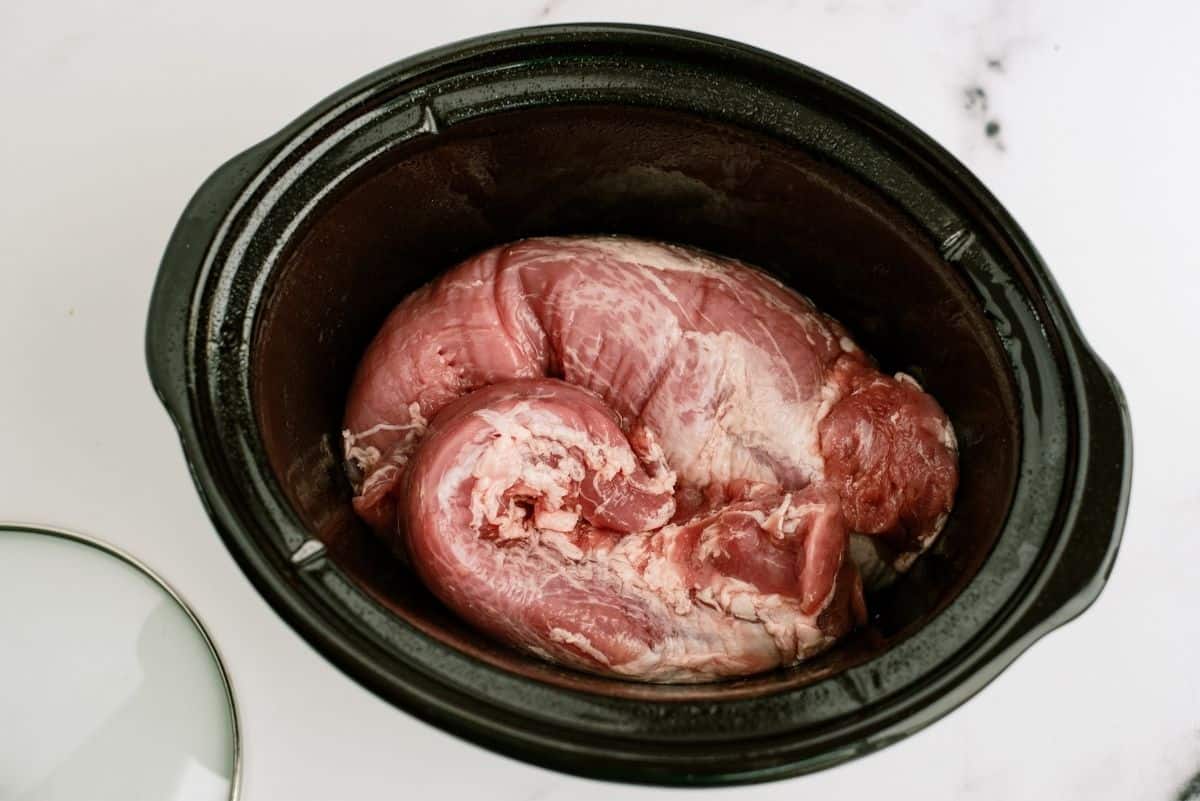 Then, place the pork loin into the prepared slow cooker.
In a small mixing bowl, combine the whole cranberry sauce, worcestershire sauce, brown sugar, and yellow mustard.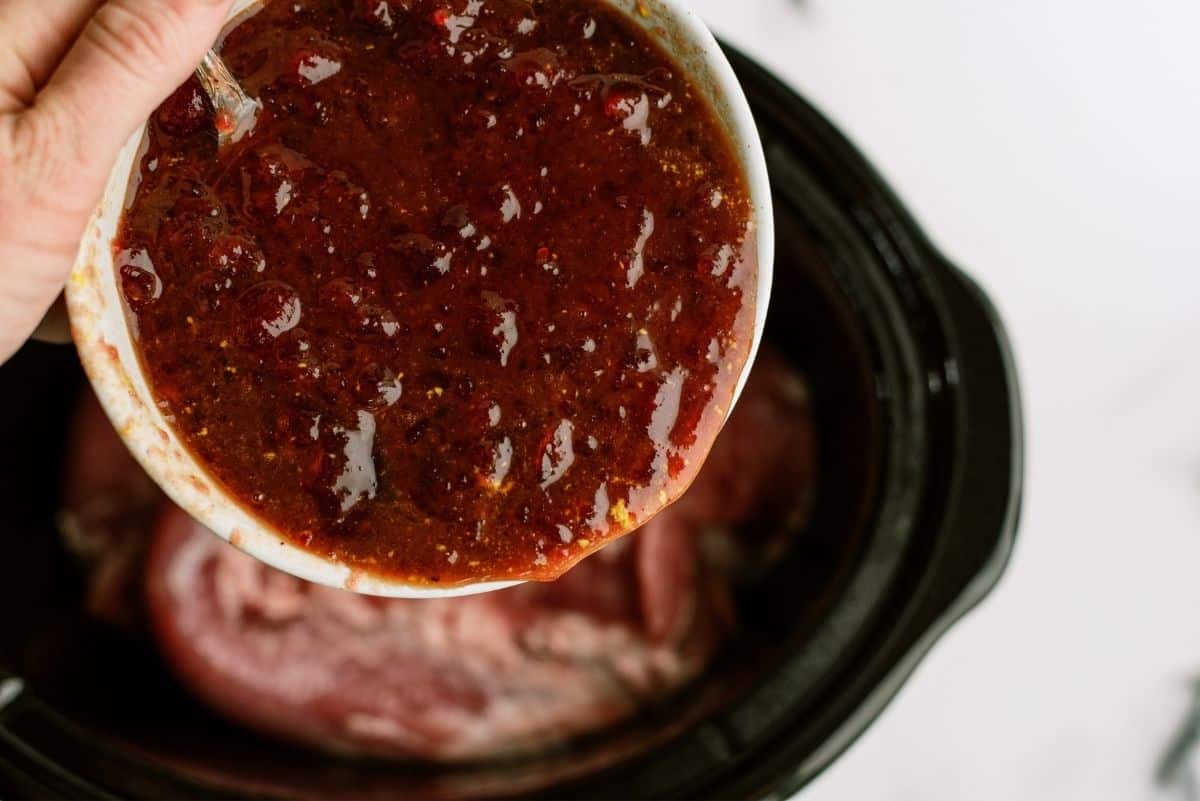 Mix the sauce together with a spoon until it is well combined and then pour the sauce over top of the pork loin.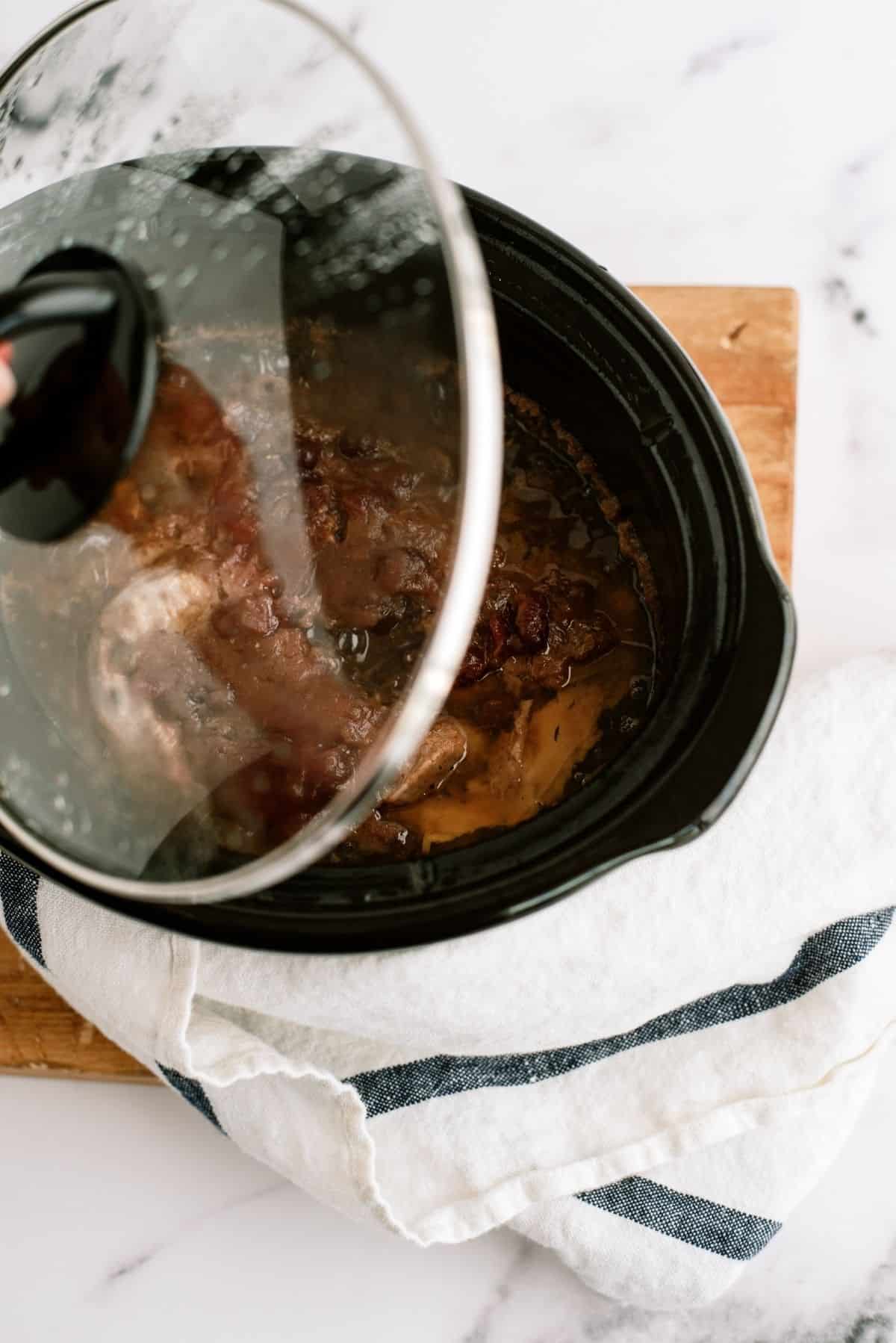 Then turn the slow cooker on high for 4-5 hours or low 6-8 hours until the pork loin is cooked all the way through.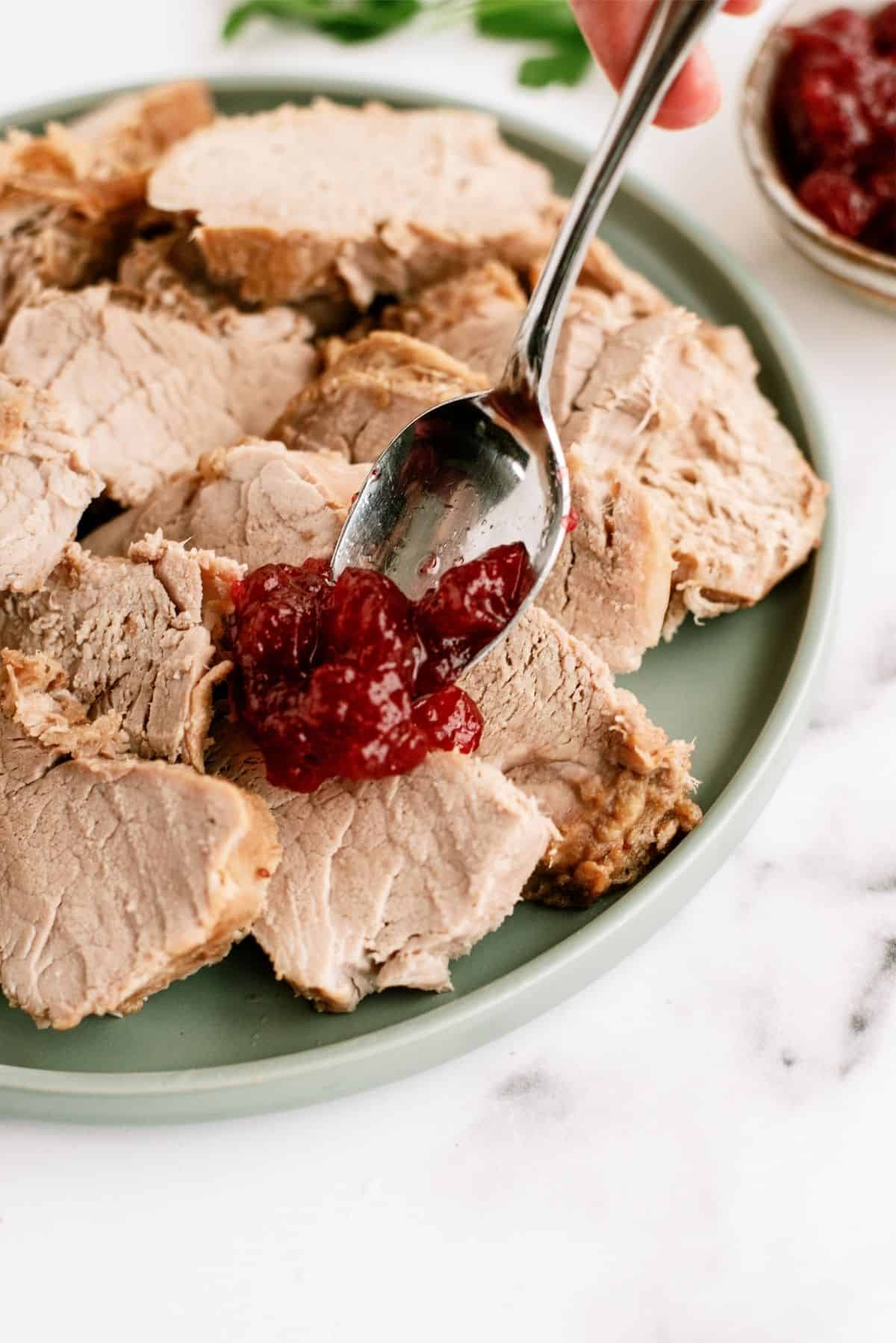 When it is done, remove the loin from the slow cooker and place it on a serving plate to slice it and serve it with your favorite sides.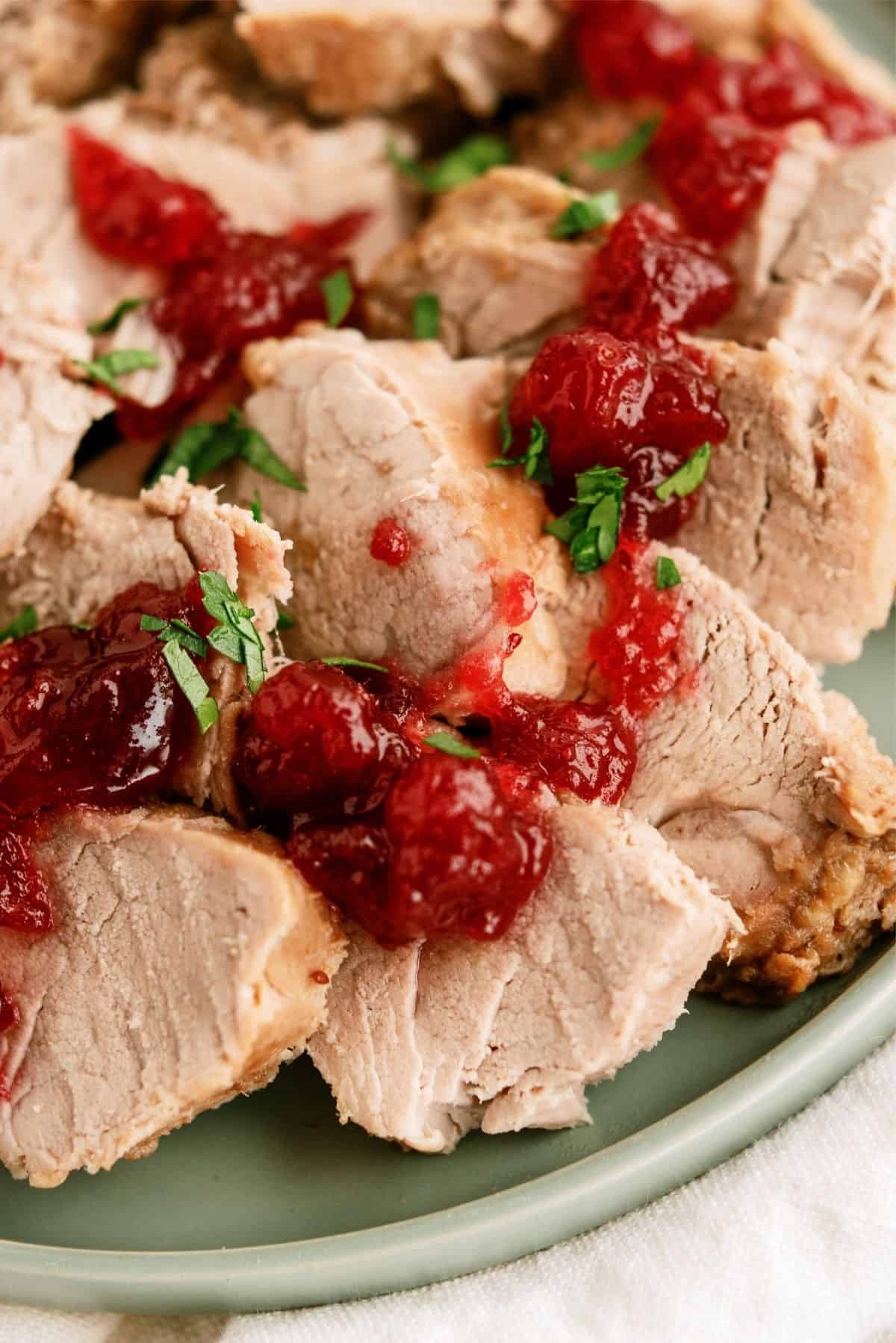 If you want to make a gravy from the leftover juice and sauce, just add about ¼ -½ cup of water and 1 tablespoon of cornstarch and then whisk it until the sauce begins to thicken up.
To Make This Slow Cooker Pork Loin Recipe You Will Need:
Slow cooker
Meat thermometer (THIS is a great one!)
Wooden spoon
Nonstick cooking spray