Baked Pancakes are my go to breakfast when I know it's going to be a busy week or month. They make a great freezer meal, and they are a dish the whole family loves. We even eat them for "breakfast for dinner" and they are always a hit.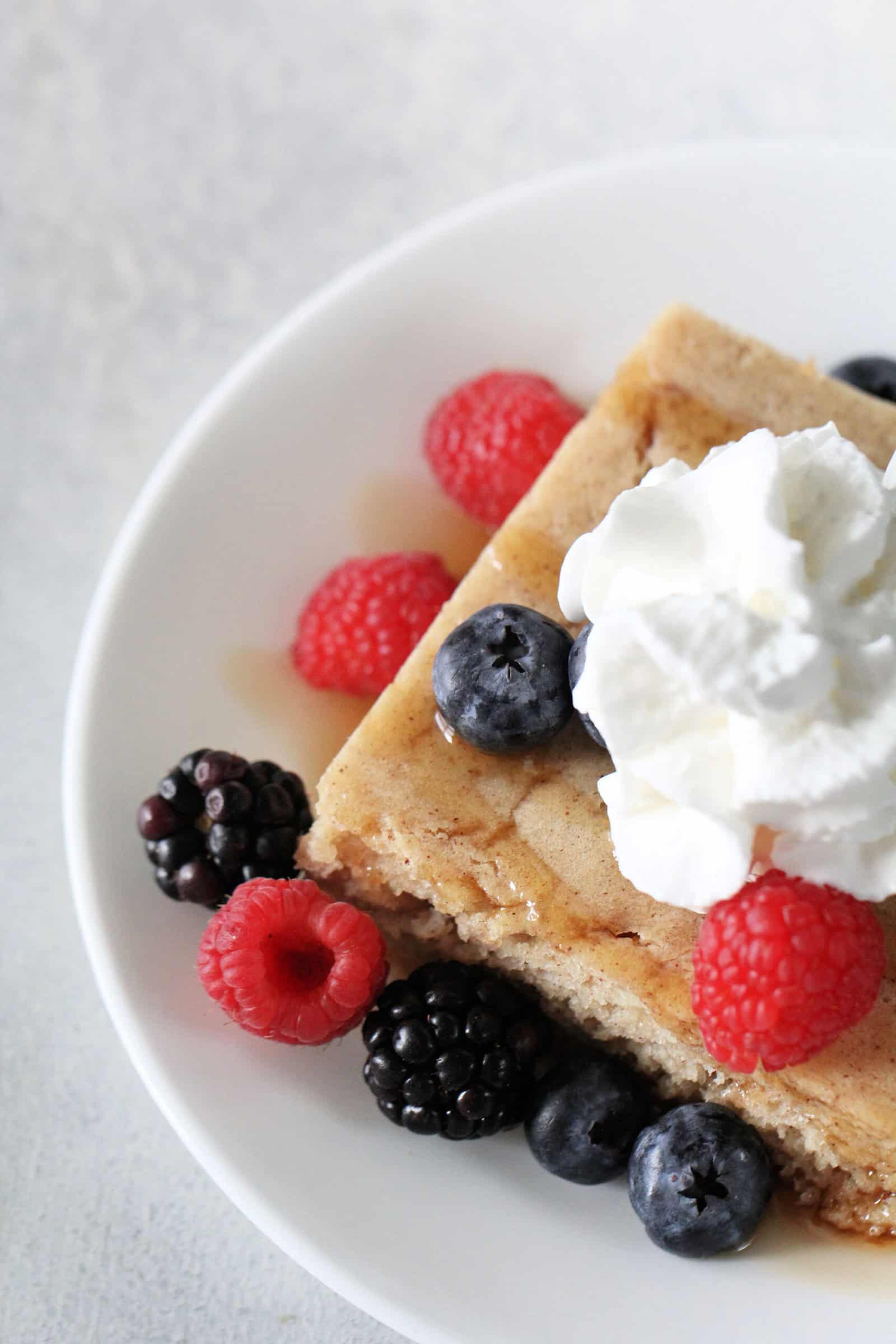 If you love pancakes but don't have time to break out the griddle every day, these Baked Pancakes are for you!
I found this recipe for baked pancakes and saw that it makes a huge 9×13″ pan of thick and fluffy pancake squares.