Try our three envelope pot roast sliders recipe if you want a super tender roast that you can turn into the best little sandwiches. Along with a nice little kick from the chipotle sauce.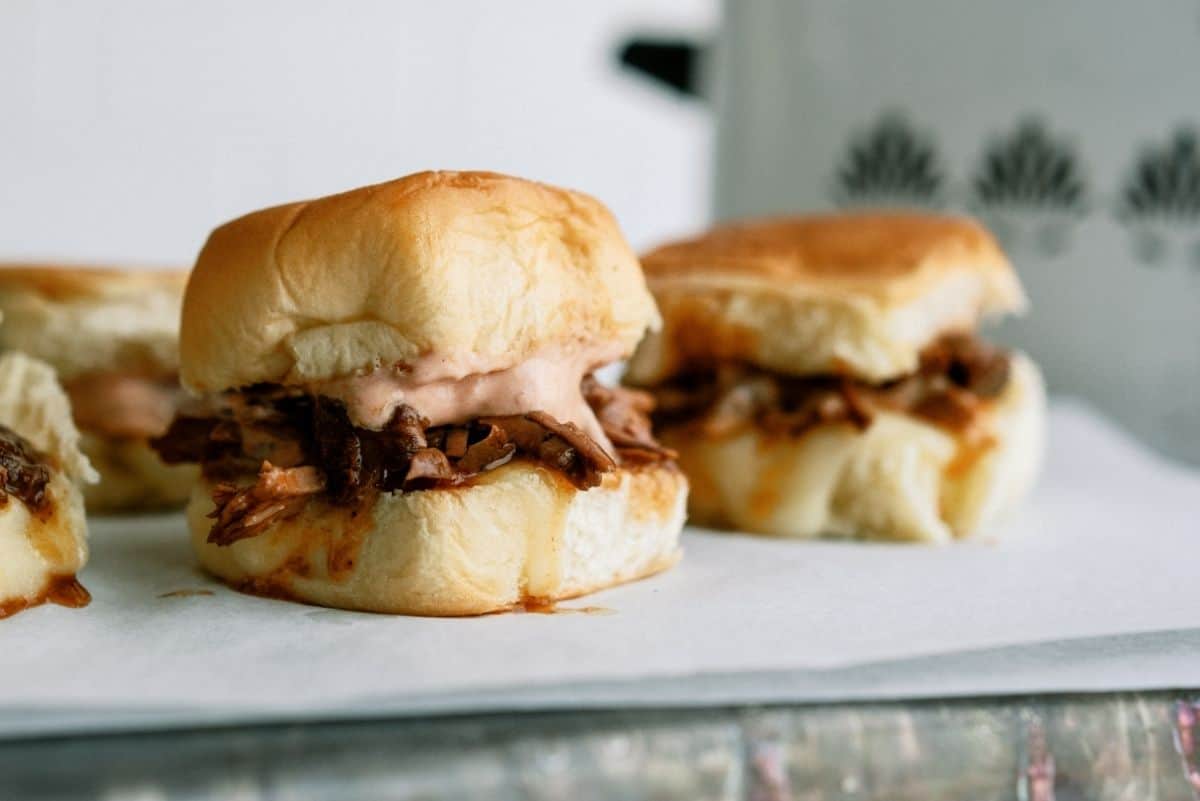 I love making this three envelope pot roast sliders recipe. I like to serve it up on some delicious Hawaiian rolls and top it with our tasty chipotle sauce.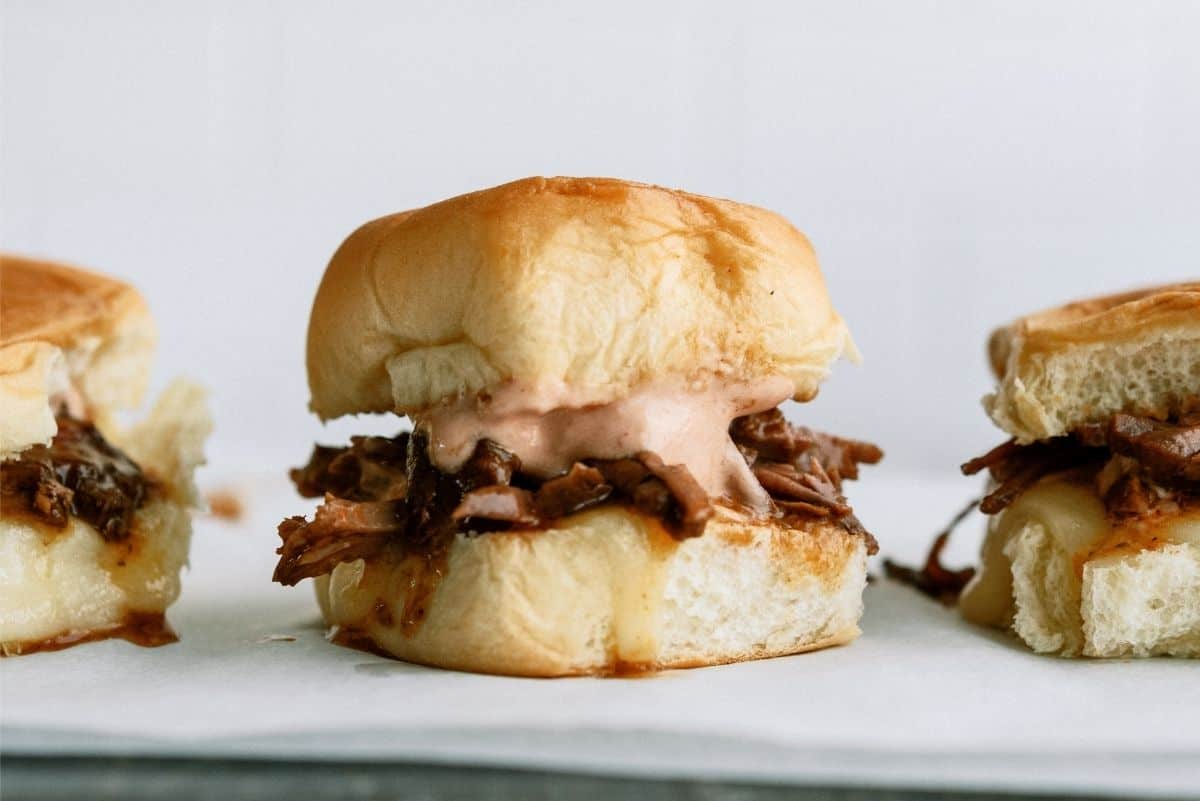 Our kids love the little sliders. Anything on a slider (aka Hawaiian roll) is normally gold in this house.
It is even better when the recipe is an easy slow cooker recipe like this one. It is an easy family dinner recipe that I like to make during the week. It is one of the best pot roast recipes I have ever tasted.
This recipe is super simple and it is the perfect recipe for beginners. You can even pair it with our Baked Carne Asada Fries, Baked Sweet Potato Fries, or the classic Baked Seasoned Steak Fries.
Ingredients Needed For This Three Envelope Pot Roast Sliders Recipe: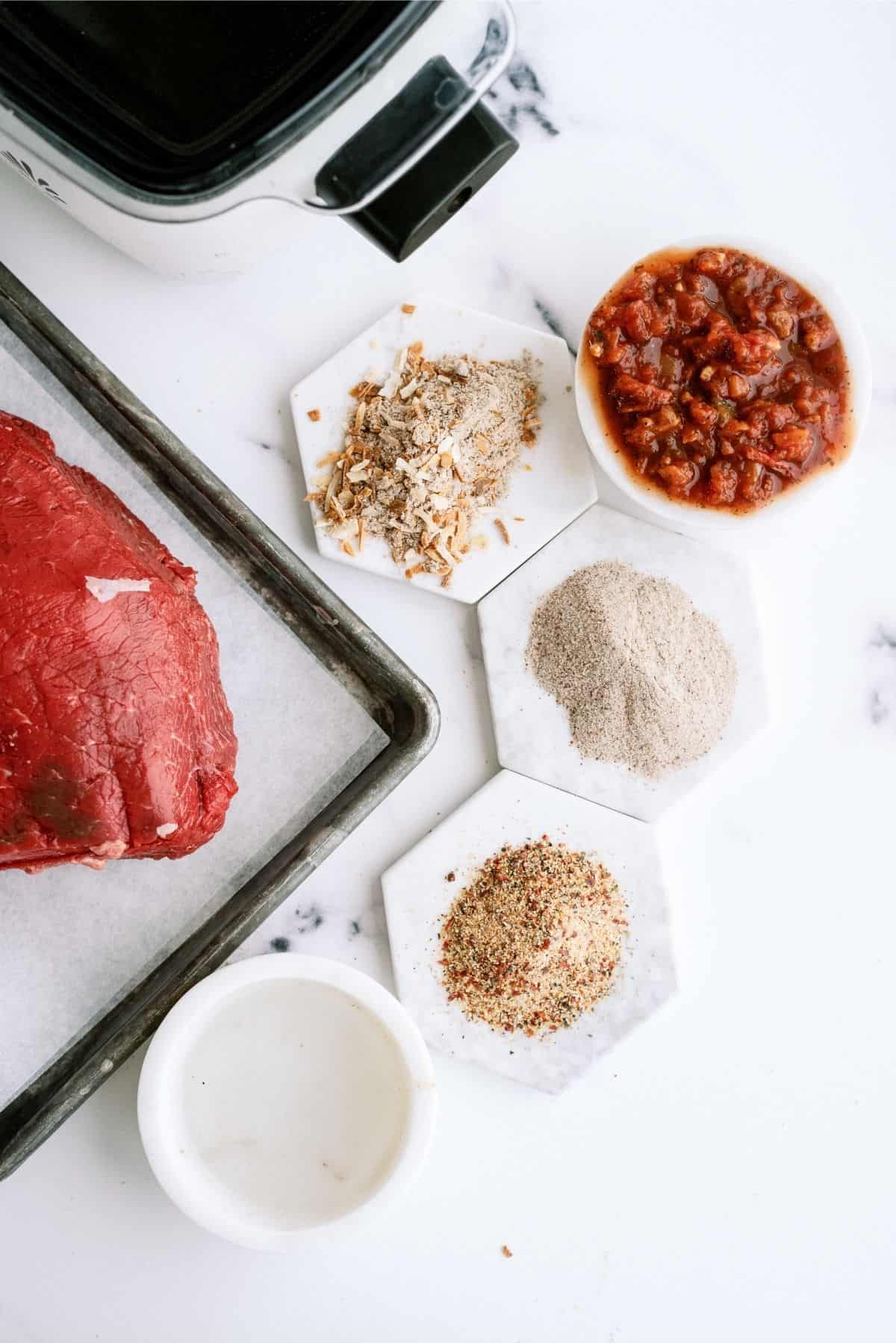 Water
Salsa
Dry onion soup mix
Dry Italian dressing mix
Dry Au Jus mix
Beef roast rump roast or chuck roast
Hawaiian rolls
Swiss cheese slices
Sour cream
Chili sauce
Horseradish sauce
How To Make This Three Envelope Pot Roast Sliders Recipe:
For this recipe begin by whisking together the water, salsa, dry onion soup mix, dry Italian dressing mix, dry Au Jus mix in a medium-sized mixing bowl.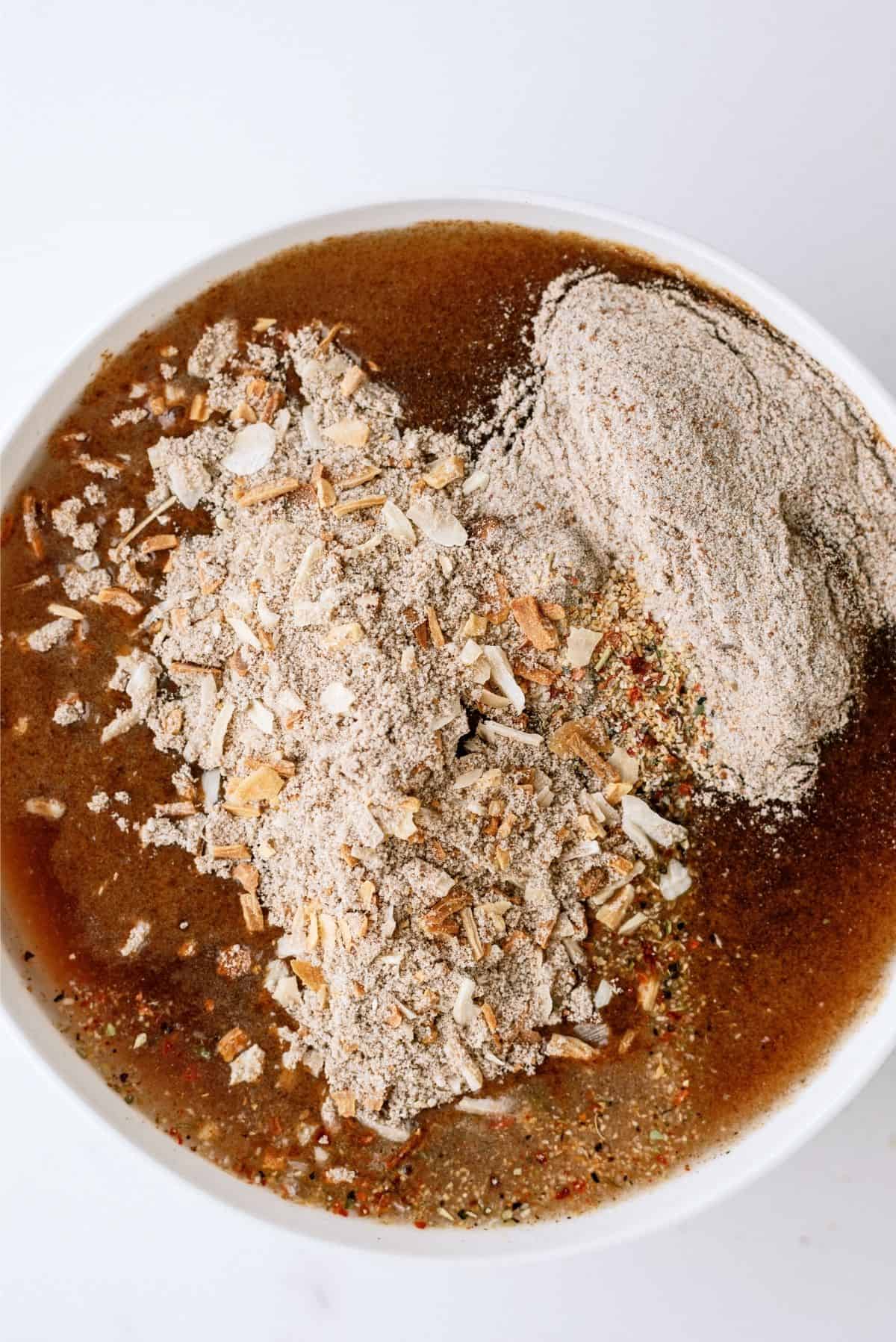 Once that is done, get out your slow cooker and spray it with nonstick cooking spray.
After you have greased the slow cooker, place your roast into the slow cooker.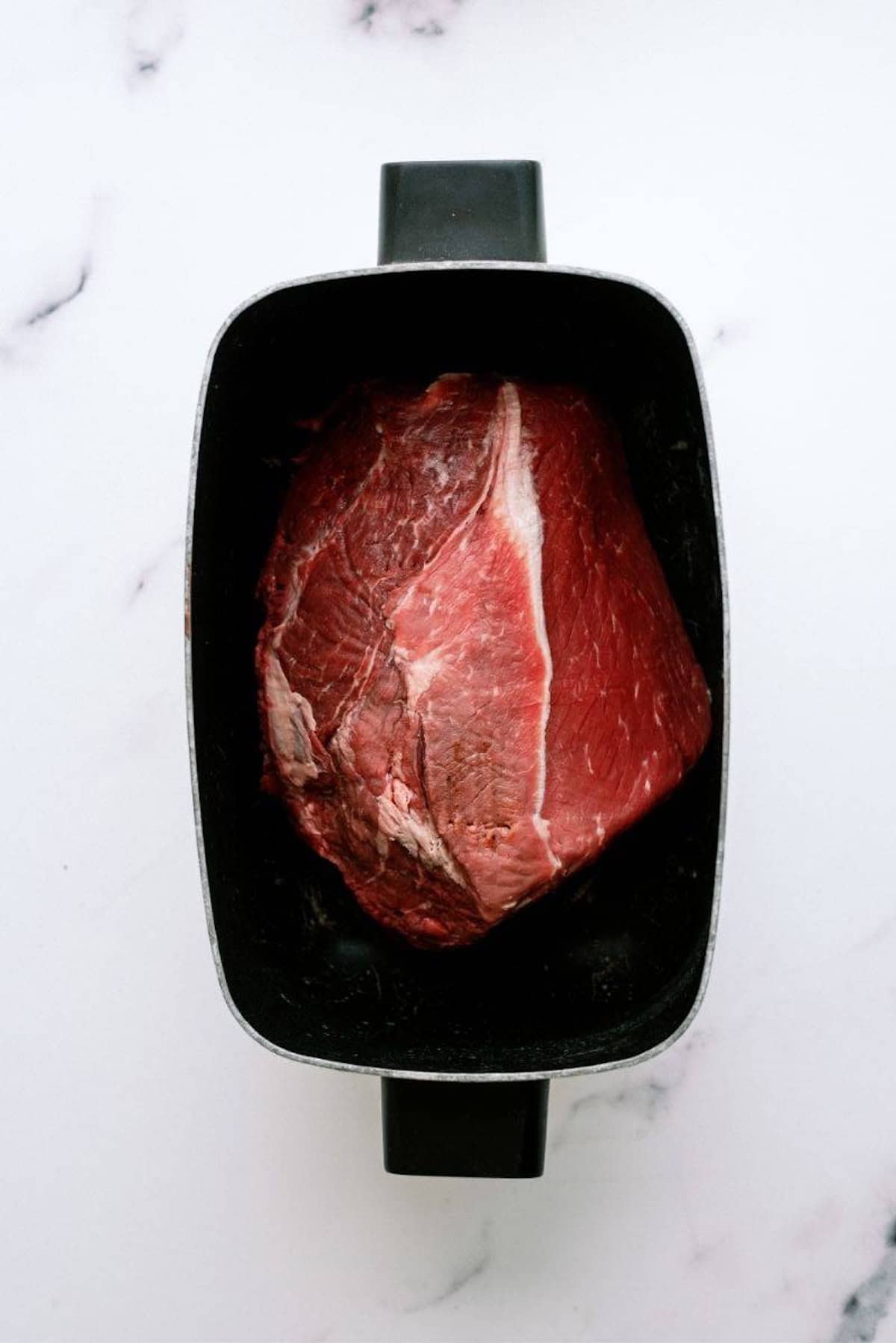 Then, pour the seasonings mixture over top of the roast, trying to cover all of the roast with seasoning.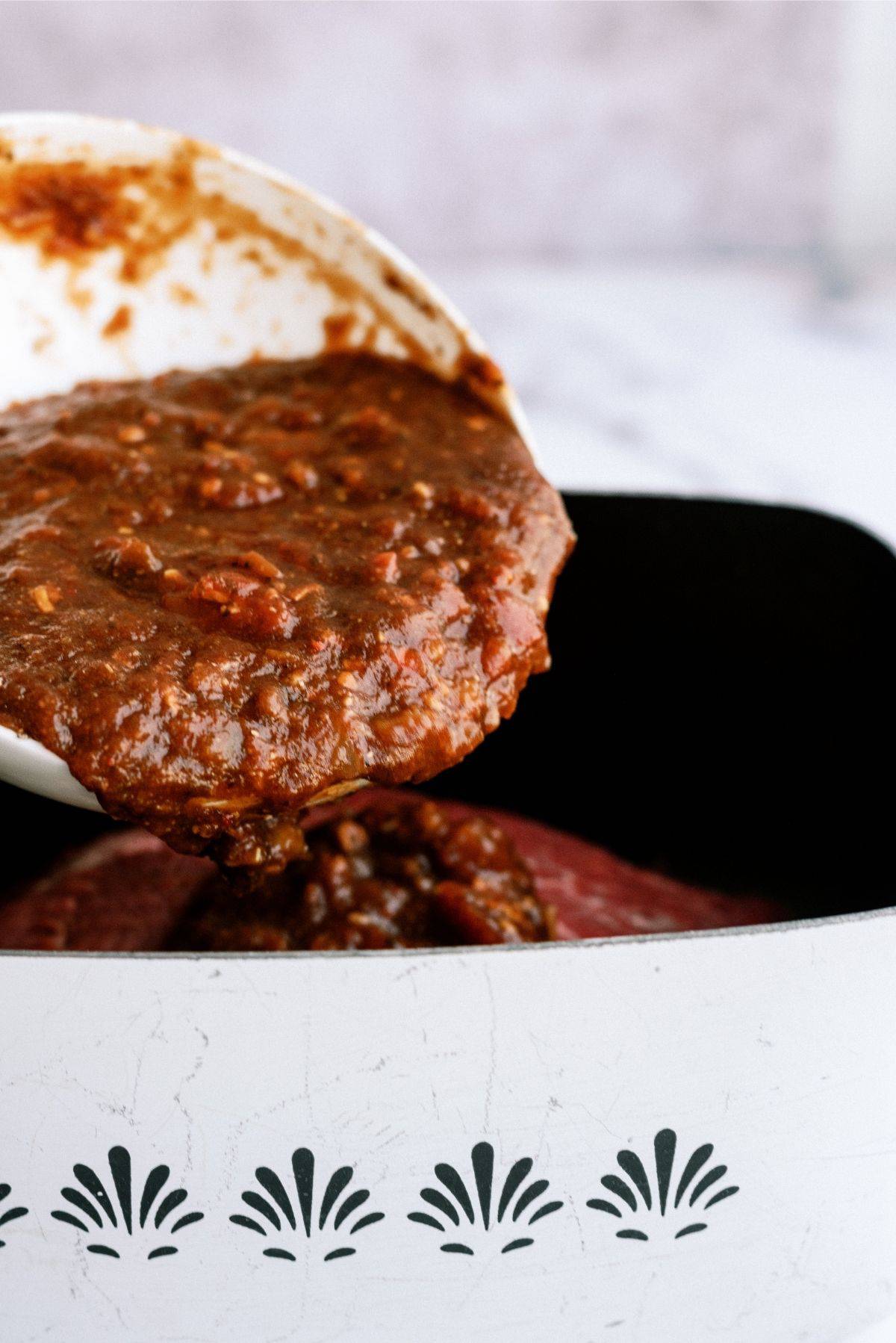 Next, place the lid on the slow cooker and set it to cook on low for 8-10 hours.
Towards the end of the cooking time of the roast, turn on the oven's broiler and then cut each of the Hawaiian rolls in half and put them on a baking sheet.
Cut the slices of swiss cheese in half and place a slice of swiss cheese on each of the rolls that have been cut in half.
After you prepped each of the rolls, place the baking sheet into the oven with the broiler on low and broil the rolls for about a minute or until the edges of the rolled begin to get golden and the cheese is melting.
While these are baking, mix up the sauce for the sliders by combining together the sour cream, chili sauce, and horseradish stirring it all together until they are well combined.
NOTE: Watch the rolls closely as they can burn very easily during the broiling process.
When the rolls are done, remove them from the oven.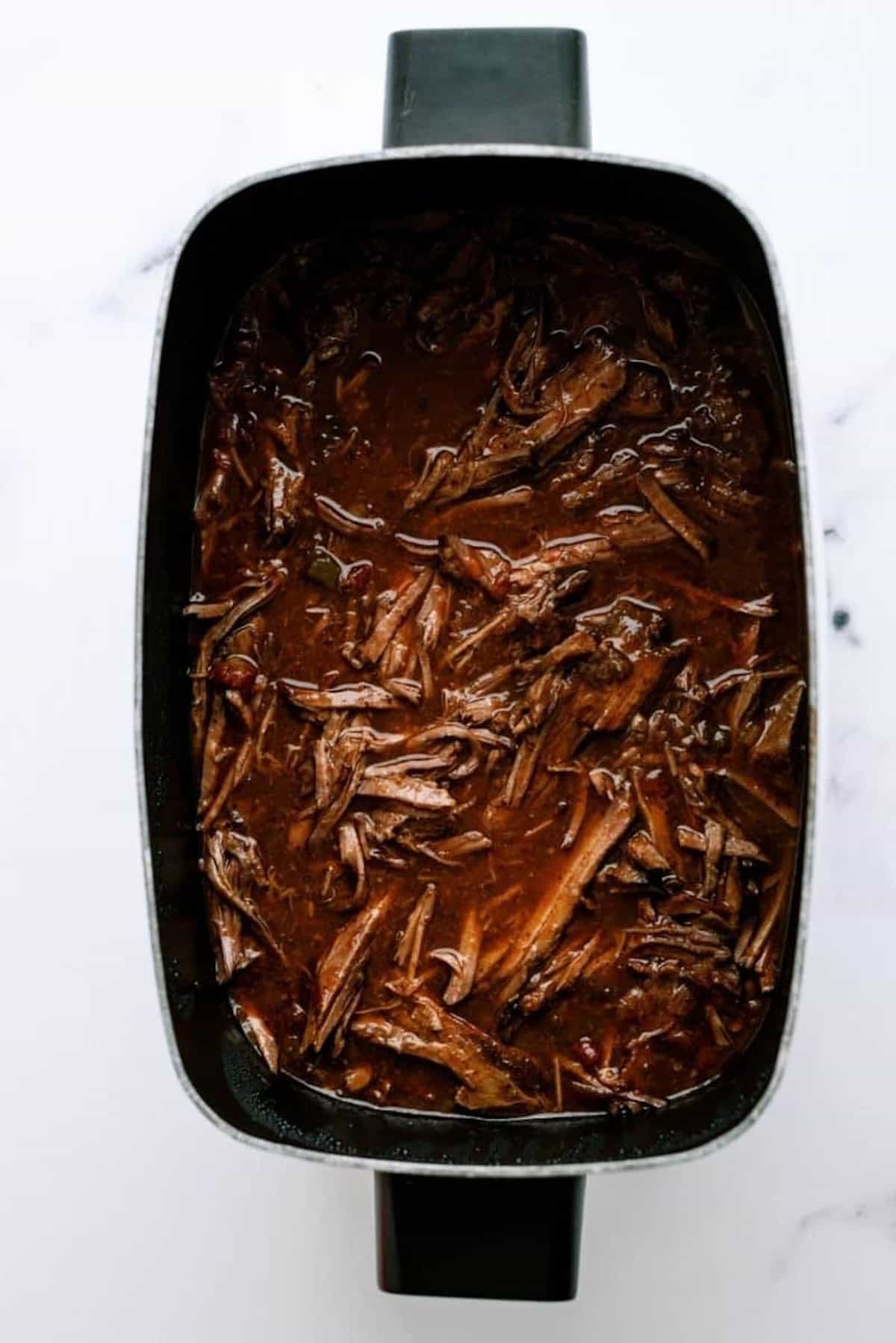 Then, after having to shred the roast, place a spoonful of shredded beef on the roll with cheese.
Next, spread some of the chipotle sauce on the top part of the roll.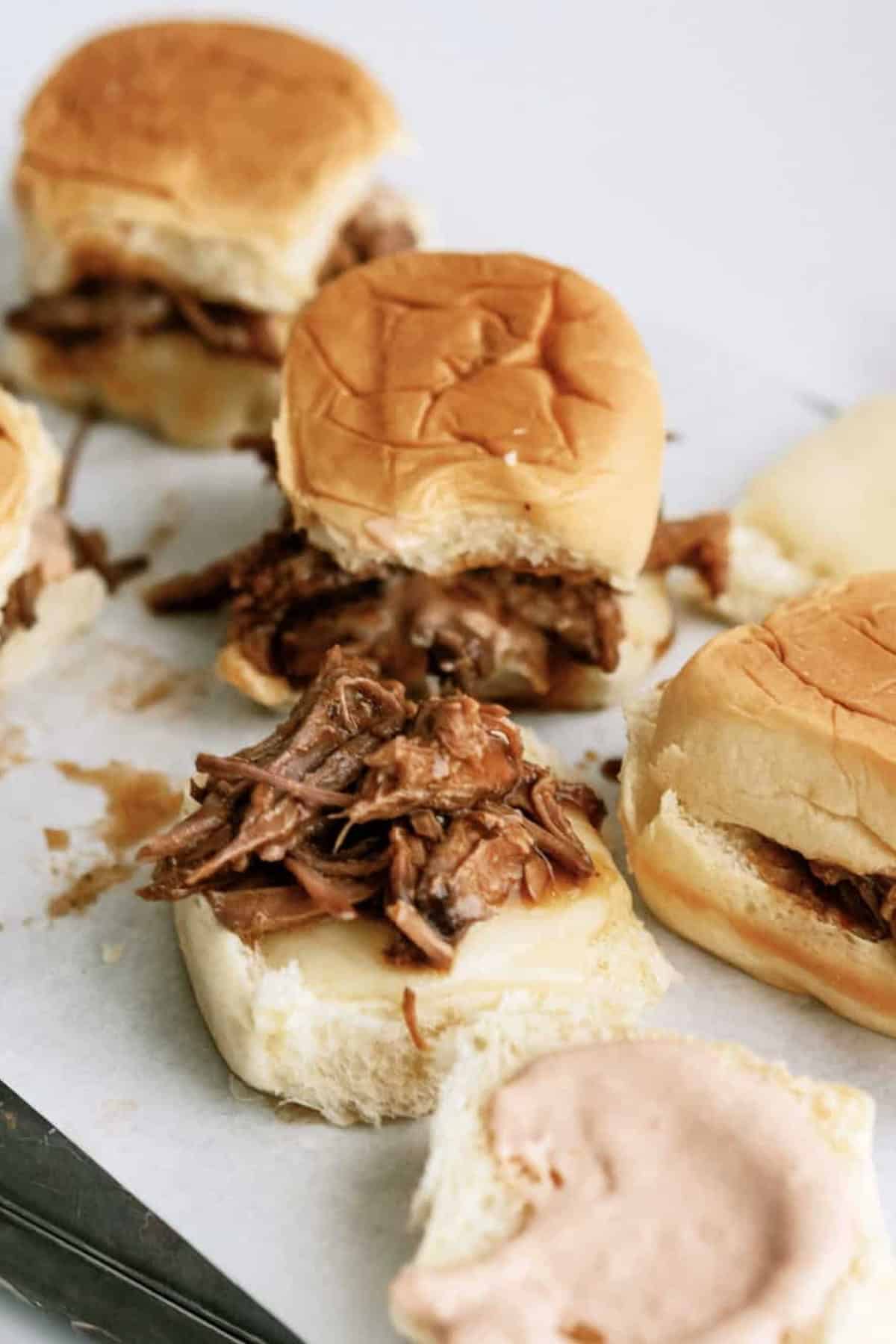 Now, just place the top half on top of the bottom half, place them on your plate and enjoy one, two, or five! 😉
To Make This Slow Cooker Recipe You Will Need:
Slow cooker (THIS is a great one!)
Small mixing bowl
Medium mixing bowl
Spatula
Nonstick spray