This family dinner recipe is sweet and tangy with tender flank steak made in no time. Instant Pot Mongolian beef is an absolutely delicious meal that everyone will love.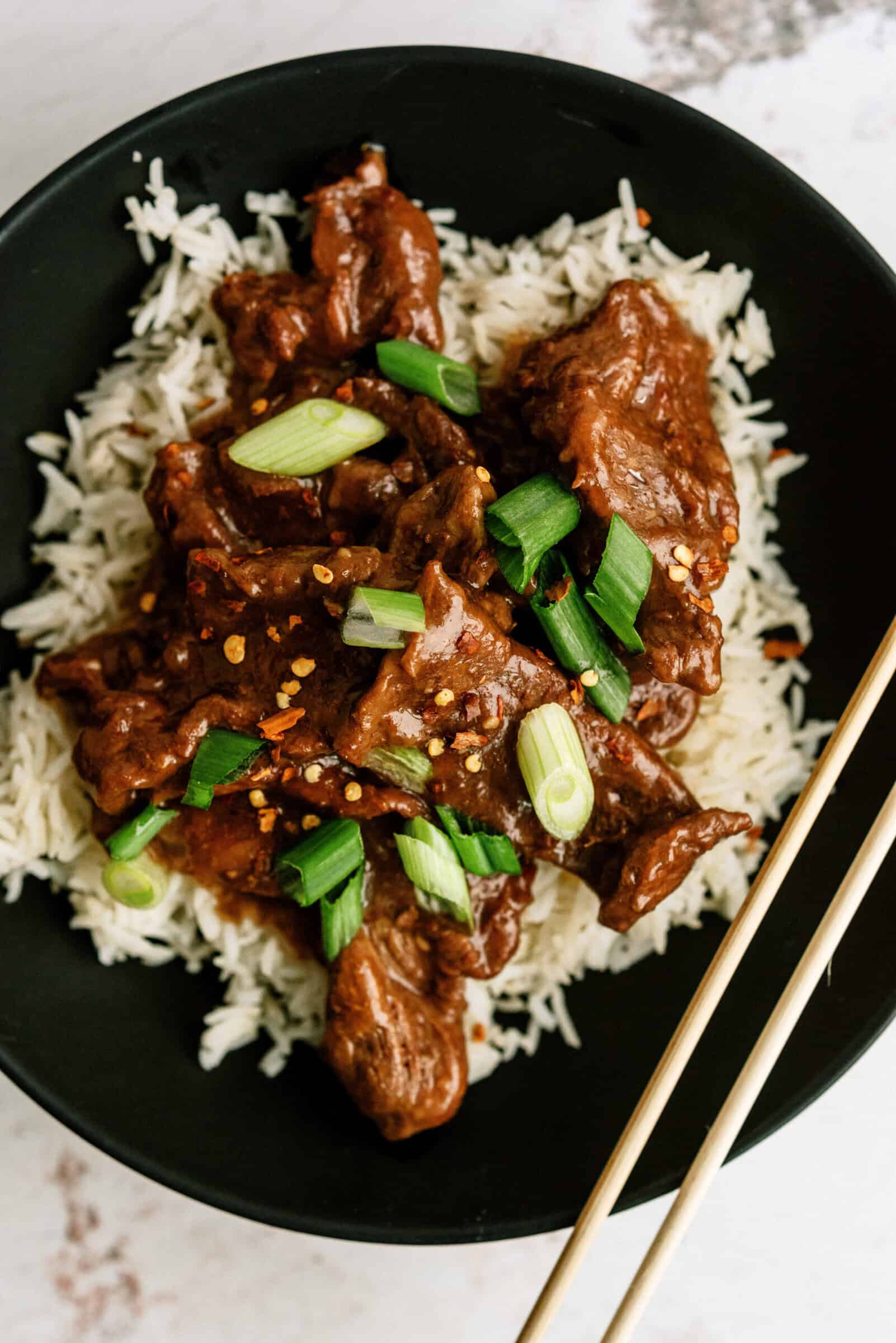 I love cooking this Instant Pot Mongolian Beef recipe for a quick dinner that everyone loves!
Some of my favorite family dinner recipes are made in the Instant Pot.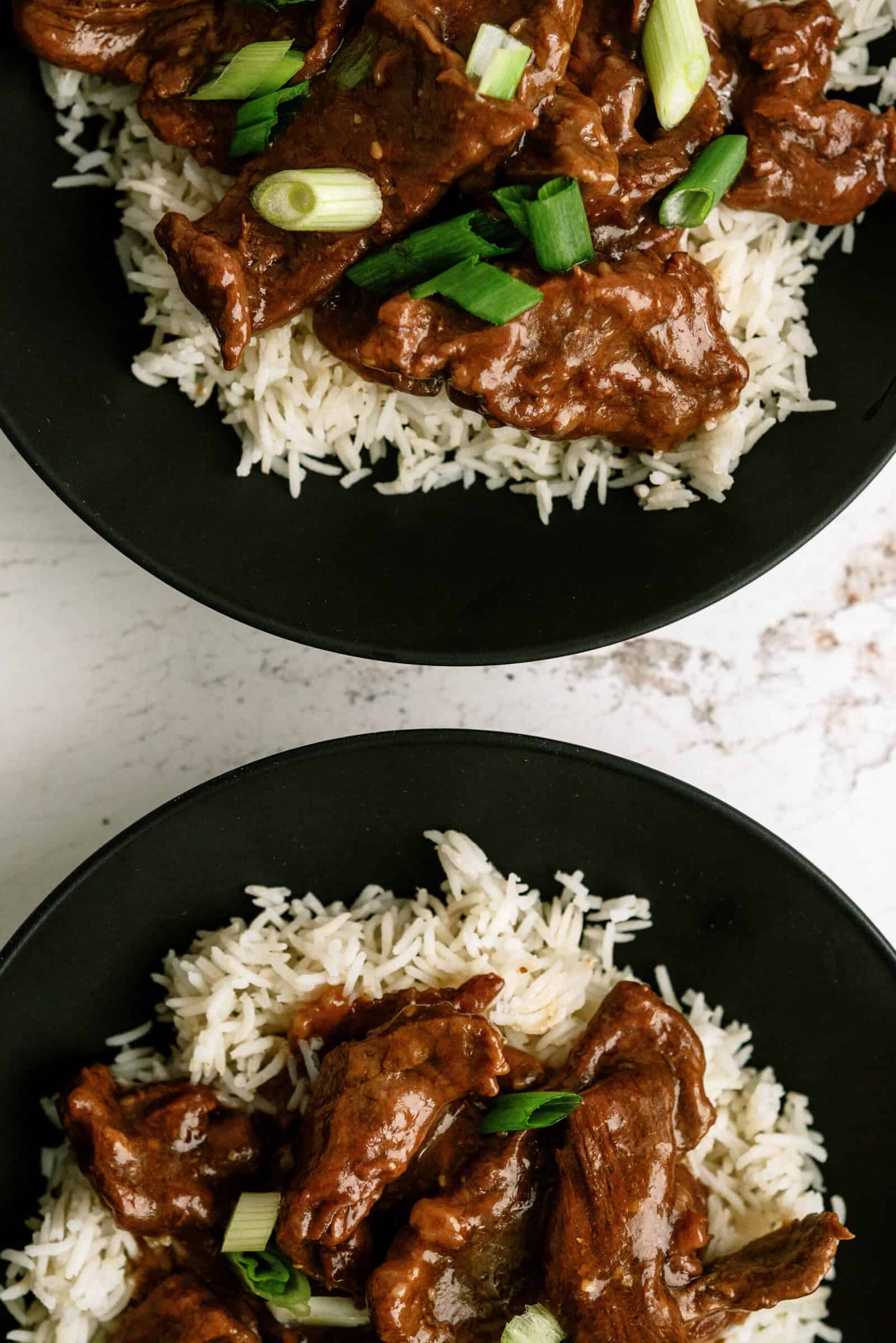 Our Instant Pot Mongolian beef recipe is great for those busy nights where you want something with great flavor, without having to put all of the time and work into it.
You can have this dish done less than an hour without compromising on the flavor of the dish.
You can also make our Slow Cooker Mongolian Beef recipe if you do not have an Instant Pot yet!
Both versions of the dish will pair wonderfully with our Easy Homemade Rolls recipe or our Cheesy Garlic Green Beans.
Watch us make this Instant Pot Mongolian Beef! We share our favorite Instant Pot Recipes each week on our YouTube channel, make sure to follow along!
Ingredients Needed Our Instant Pot Mongolian Beef:
Flank steak
Olive oil
Minced garlic
Soy sauce
Water
Brown sugar
Fresh minced ginger
Cornstarch
Green onions
How To Make Our Mongolian Beef:
To start, get out your Instant Pot, plug it in and turn it on by pressing the SAUTE button, as well as adding in the olive oil.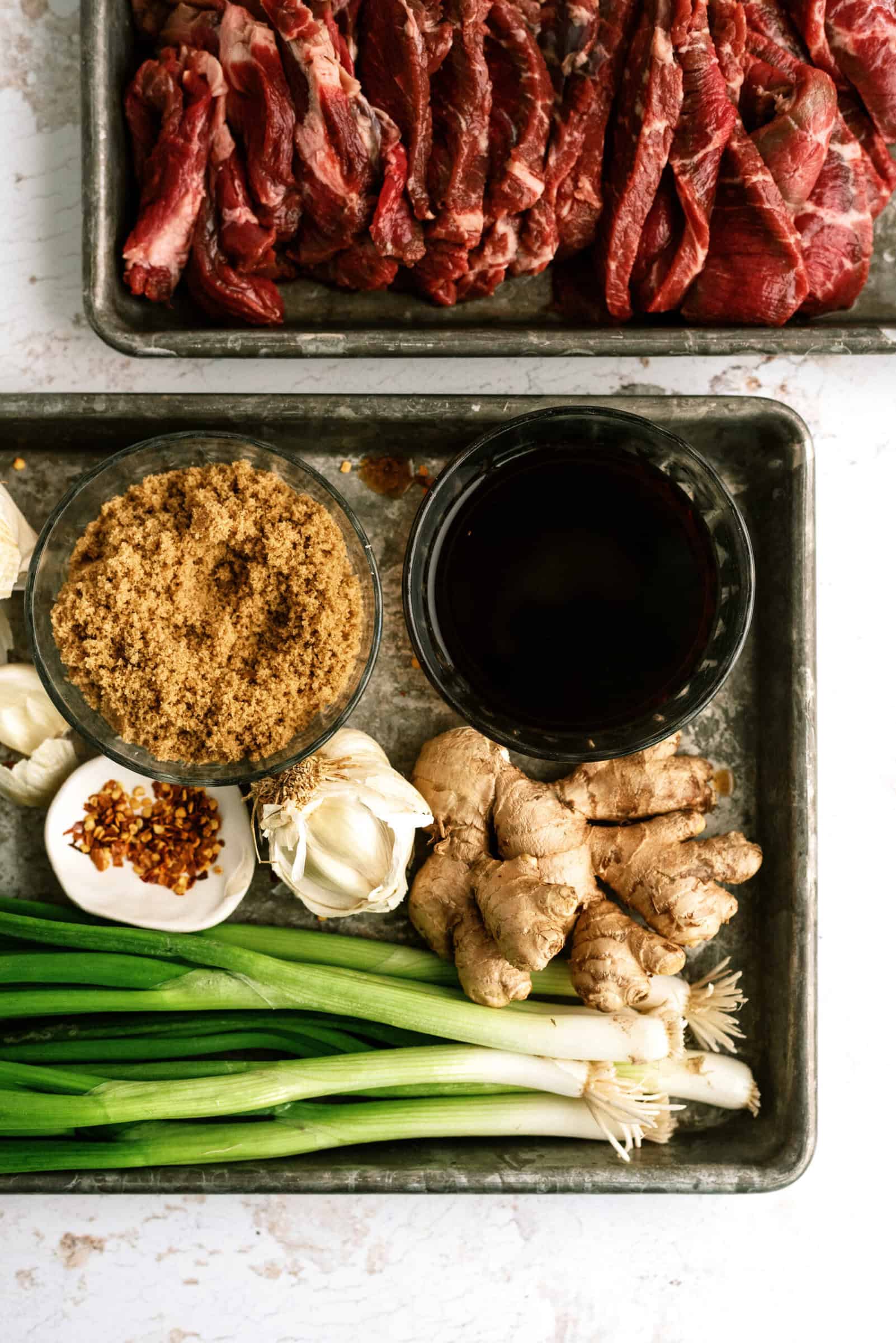 When the oil begins to sizzle, brown the strips of flank steak in the oil until all of the meat has been cooked.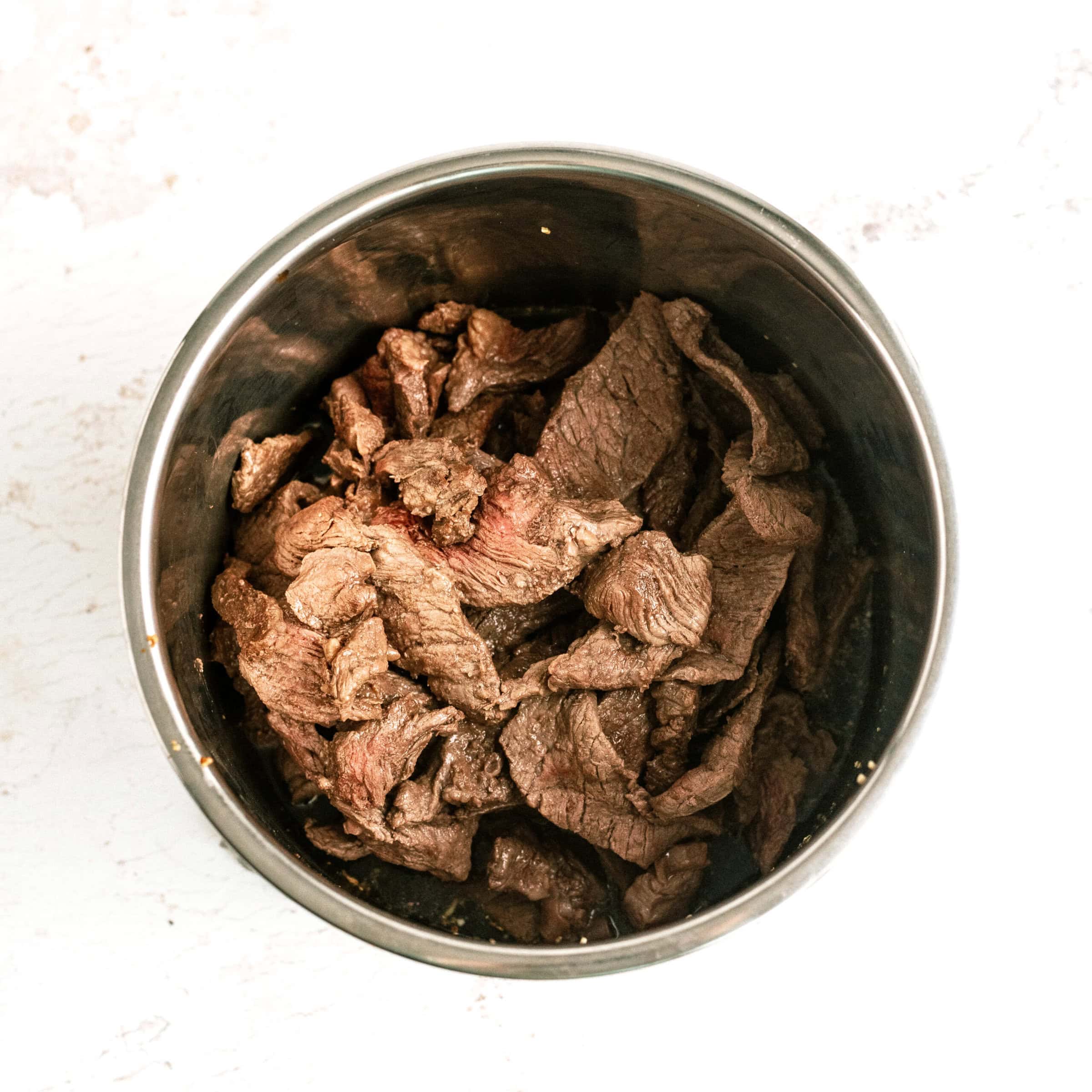 Once the meat is done, transfer it to a plate while you continue with the rest of the recipe.
Then add the minced garlic to the oil and saute it for about a minute.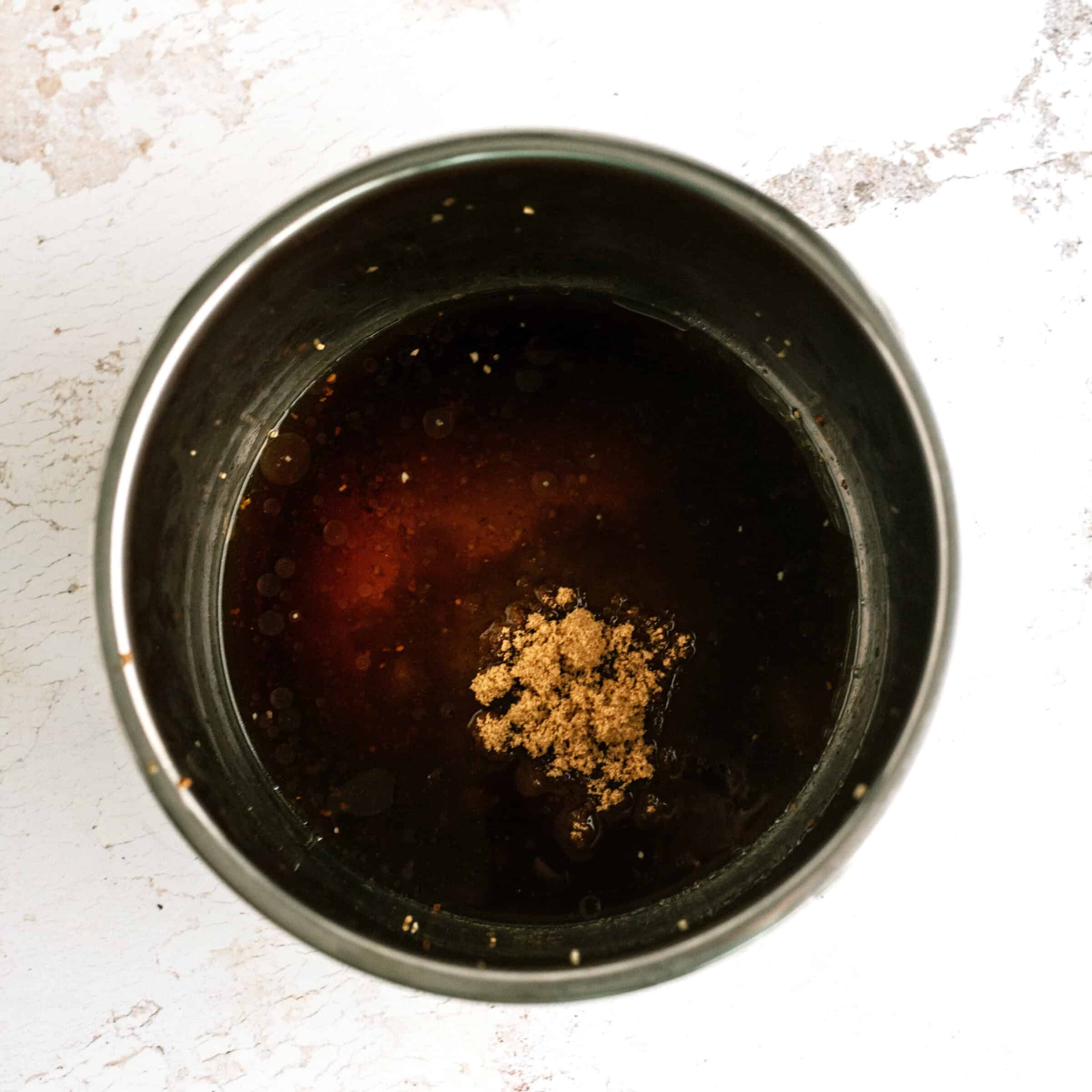 Next, add in the soy sauce, ½ cup of water, brown sugar, and minced ginger. Stir everything in the inner pot until it is combined.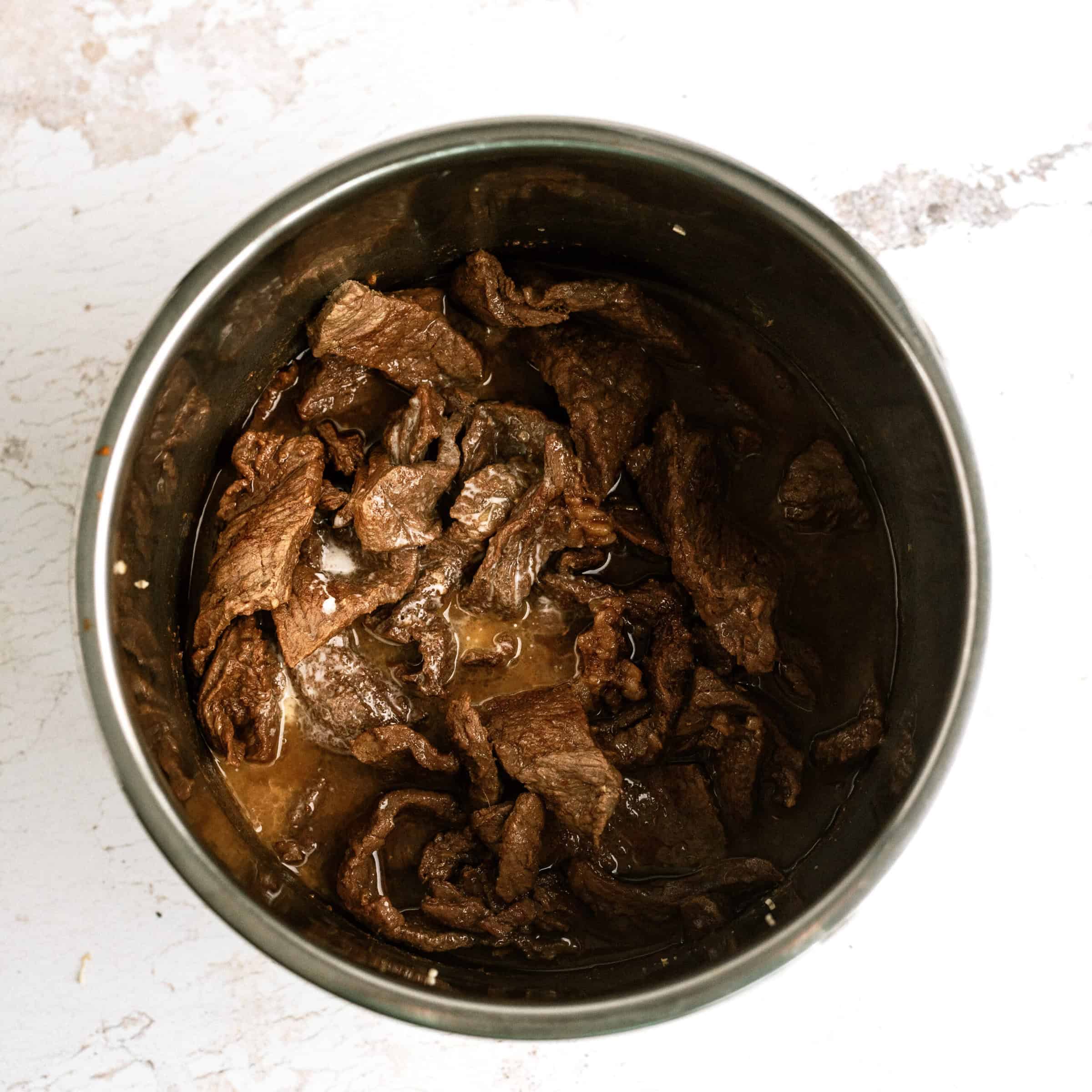 Now, add back in the browned steak and place the lid on the Instant Pot making sure the valve is turned to the SEALING position.
Then, press the MANUAL or PRESSURE COOK button and set the timer for 11 minutes.
When the timer has gone off, turn the valve to the VENTING potion to do a quick release of the pressure from inside the Instant Pot.
In a small mixing bowl, combine together the cornstarch and 3 tablespoons of water and whisk it together.
Once the cornstarch mixture is well combined, add it to the Instant Pot, constantly stirring the sauce.
Press the CANCEL button and then the SAUTE button and allow the sauce to come to a boil, still stirring the sauce, letting the sauce thicken.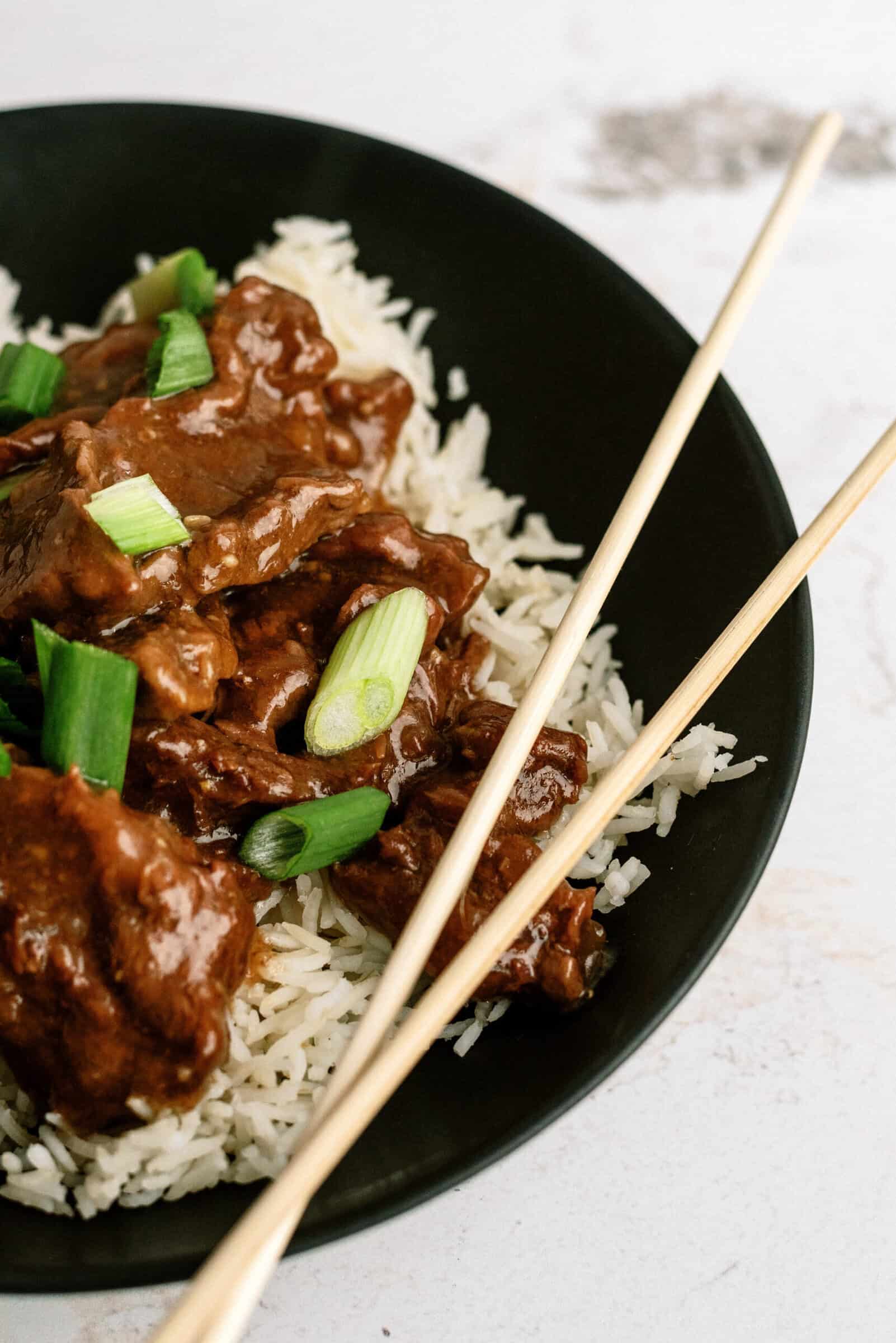 After the sauce has thickened, stir in the green onions and serve everything over rice and dig in!
Kitchen items you'll need for this Instant Pot beef recipe:
Instant Pot (THIS is a great one!)
Spatula
Plate
Small mixing bowl