I love a good sandwich in the summer. I also love a good slow cooker recipe, because it tastes like a home cooked meal, without having to heat up the house, by using the oven. If you need a good summer dinner recipe, I highly recommend giving these Slow Cooker Hawaiian Chicken Sandwiches a try.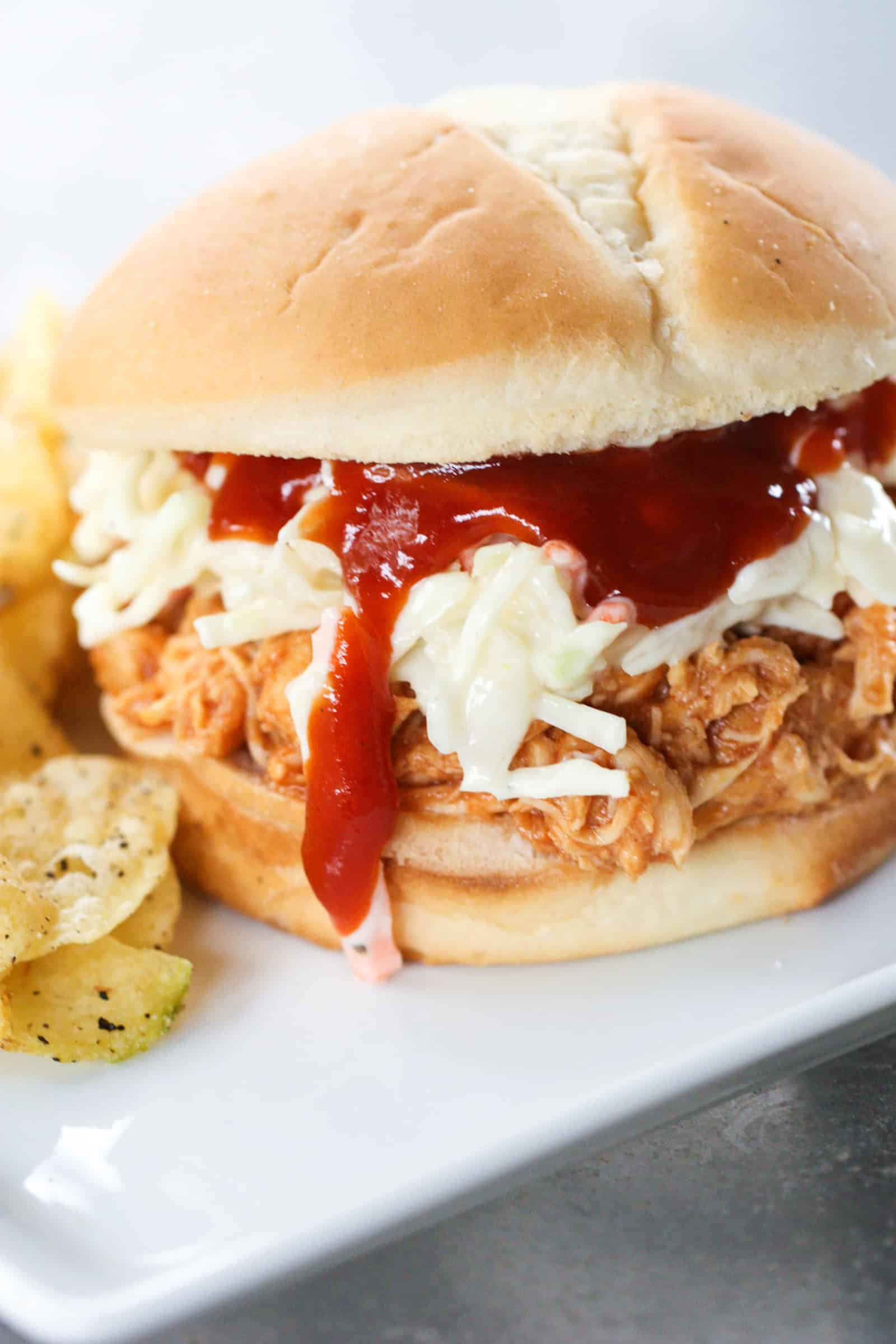 If you are looking for a simple and delicious dinner recipe, these Slow Cooker Hawaiian Chicken Sandwiches are full of flavor, and incredibly easy to make.
I literally threw them together in minutes, and even made a simple slaw to serve the with.
Happy cooking, and hope you enjoy these Slow Cooker Hawaiian Chicken Sandwiches as much as we did.
Related Recipe: Try our Baked Hawaiian Chicken, so easy and delicious!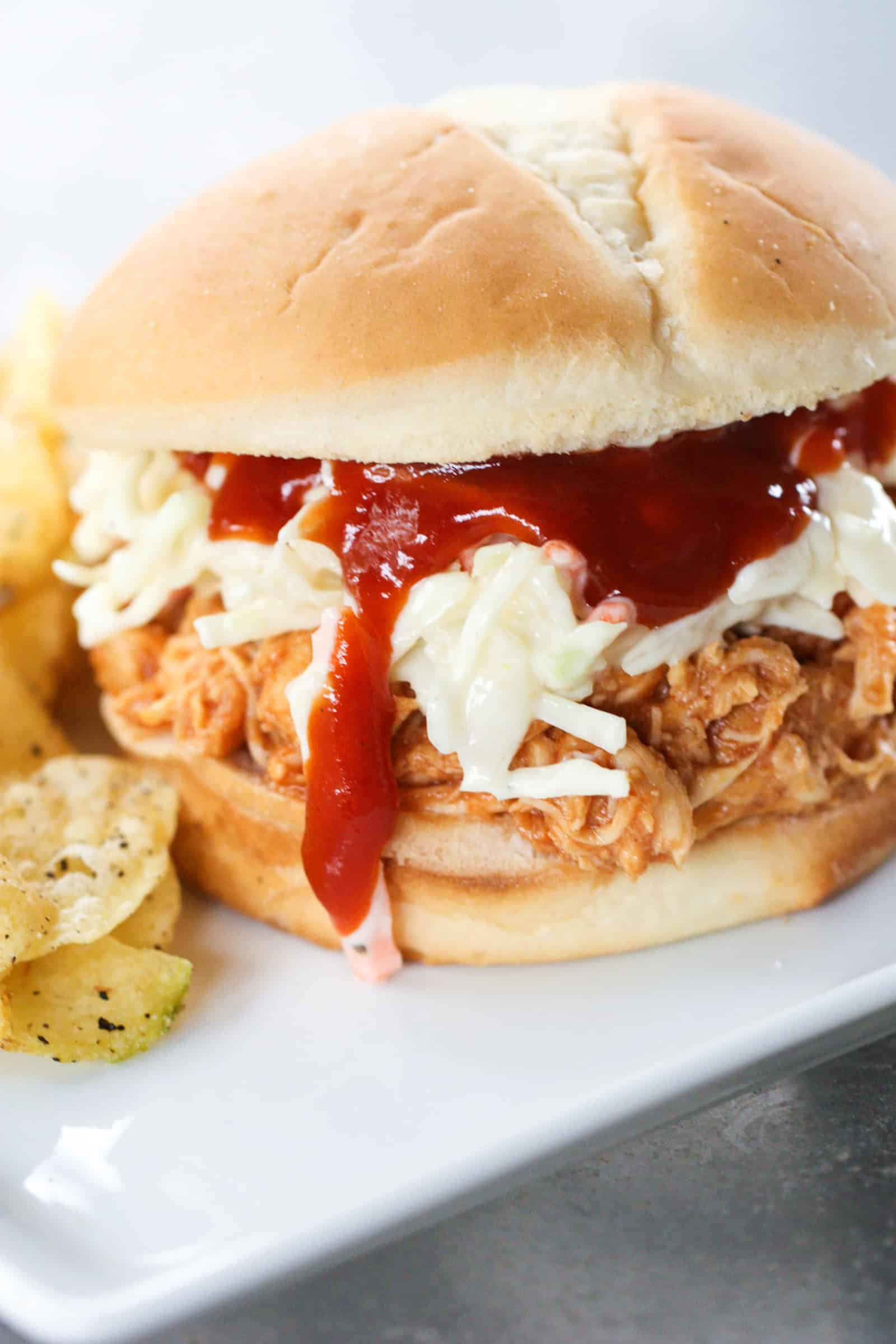 If you like these slow cooker Hawaiian chicken sandwiches, then be sure to try this Crispy Honey Mustard Chicken. It's a favorite.
What other meat could I make this with?
I love a good pulled chicken bbq sandwich, but you could easily replace the chicken with pork. We have a similar recipe, our Best Slow Cooker BBQ Pulled Pork and Cole Slaw Sandwiches.
They are so delicious and we highly recommend those as well. The recipes are a little different, but overall, very tasty.