Enjoy a simple yes delicious dinner with our slow cooker chicken Italian sandwiches. With less than 10 ingredients you will have the perfect easy dinner idea with minimal work.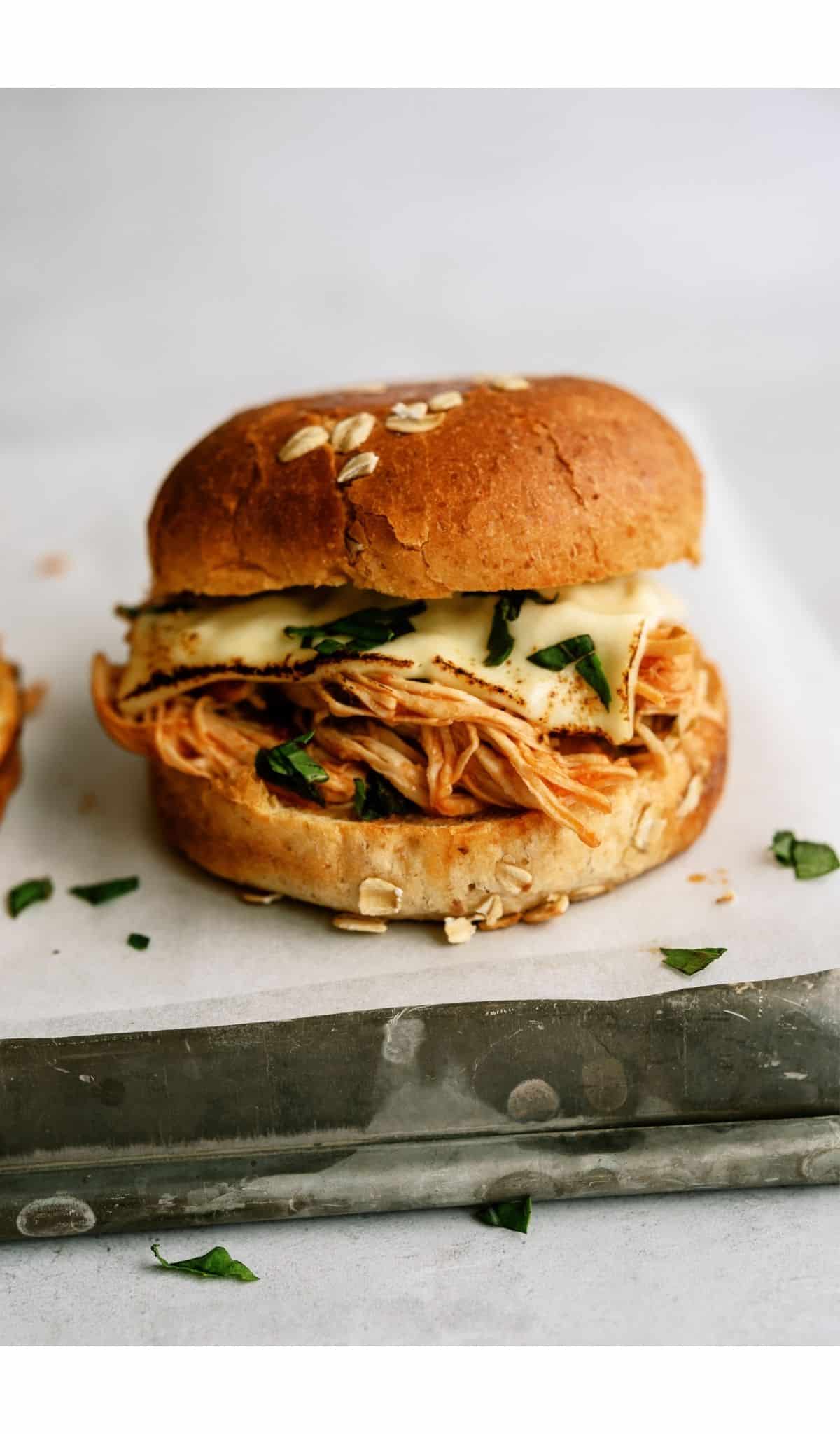 One recipe I always make in my slow cooker is this slow cooker chicken Italian sandwiches recipe. It is a super budget-friendly dinner that you can throw together in no time.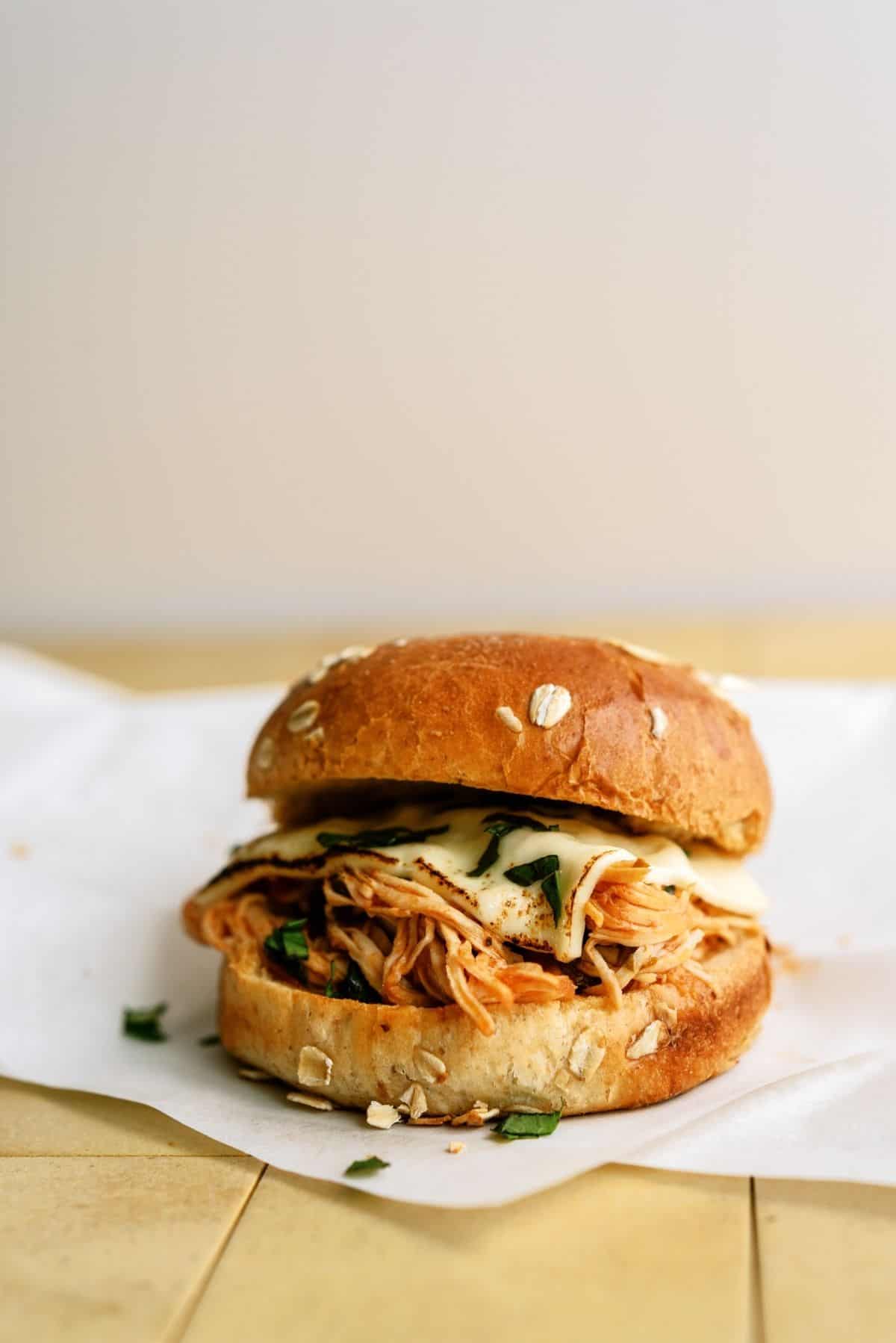 There are no weird ingredients needed, so if you're not sure what to make for dinner, you probably have everything in your pantry to make this crockpot chicken recipe. Just get out the ingredients and get to work!
This is also a great recipe for leftovers so you can bring what's left to work the next day or enjoy it as dinner the next evening. I tend to think it might even be better the next day after all the flavors set in more too!
Since the slow cooker is doing a lot of the work, why not prepare either our Instant Pot Green beans, cheesy ranch potatoes, or air fryer sweet potatoes! They are all delicious and would go great with this slow cooker chicken recipe.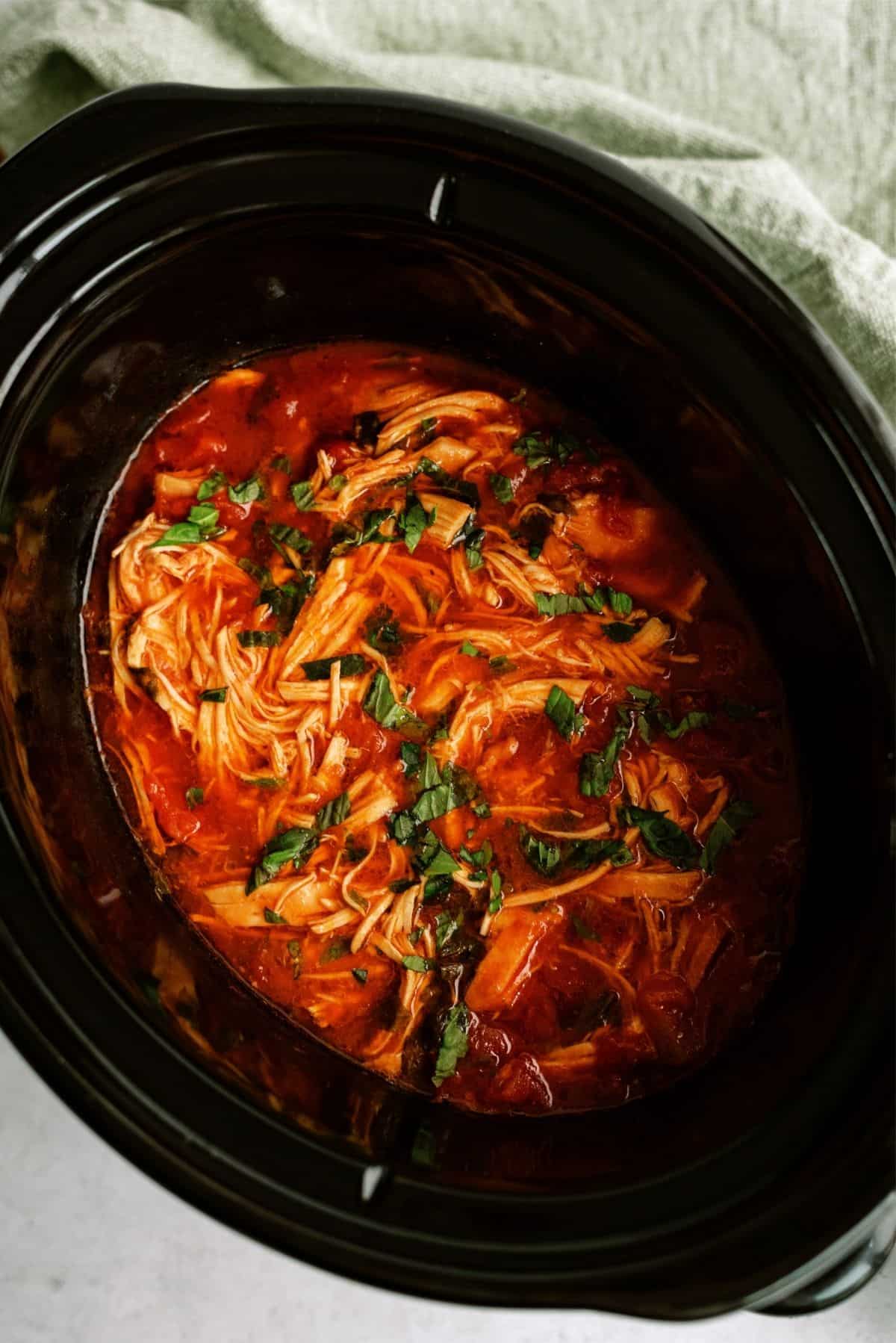 Ingredients You'll Need For Our Slow Cooker Chicken Italian Sandwiches Recipe:
Boneless skinless chicken breast
Can if petite diced tomatoes
Italian dressing
Tomato paste
Sugar
Salt
Red pepper flakes
Fresh basil
Hamburger buns
How To Make Our Slow Cooker Chicken Italian Sandwiches Recipe: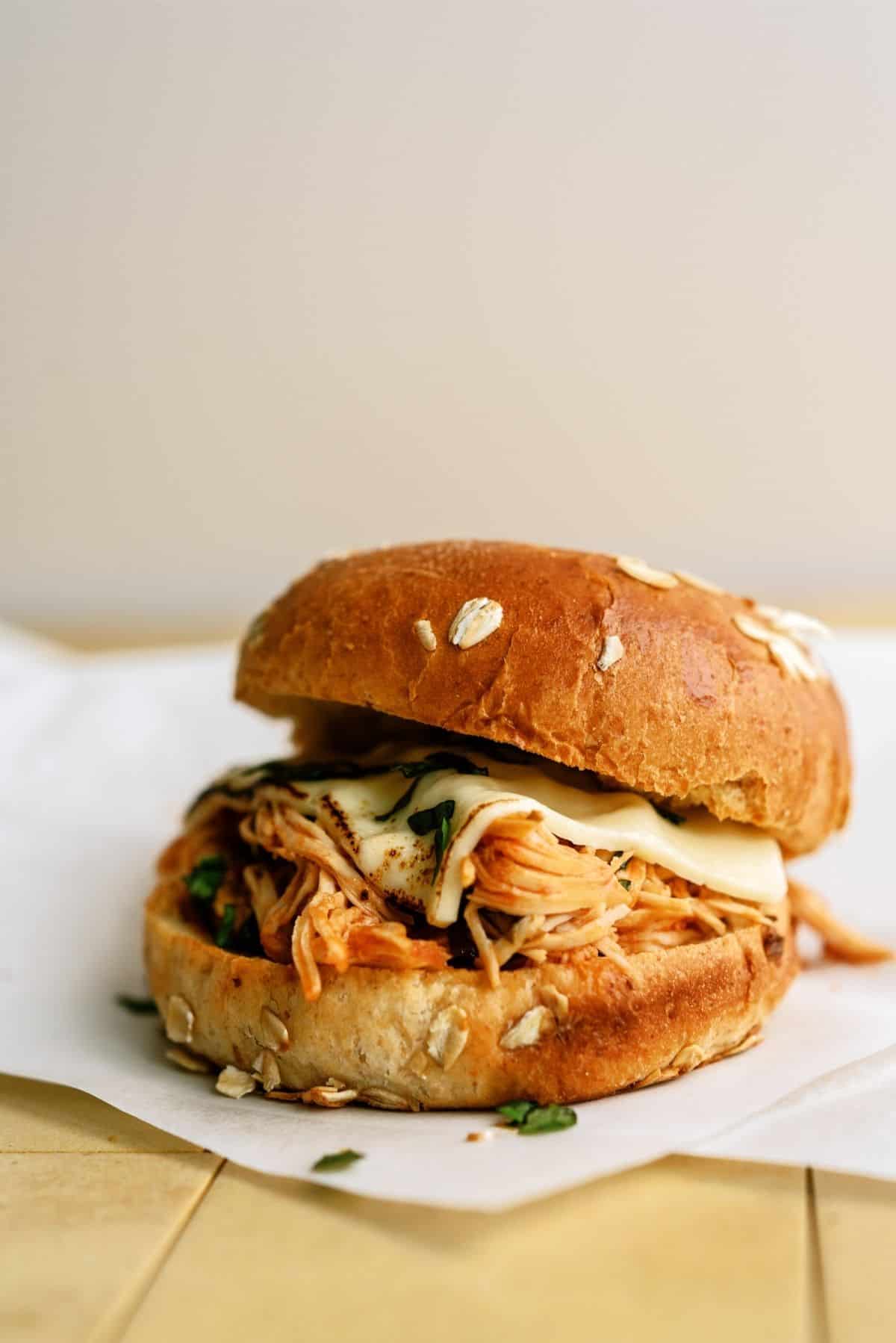 Begin by getting out your slow cooker. Then, spray it with a nonstick cooking spread and place the chicken breasts in the bottom of the slow cooker.
Now, dump the van of drained tomatoes on top of the chicken breast.
In a small bowl, you need to mix together the Italian dressing, salt, sugar, red pepper flakes, and tomato paste.
After it is mixed together well, pour the Italian sauce mixture over the top of the chicken.
Return the lid to the slow cooker and cook the chicken on low heat for 5-6 hours.
When the chicken is done cooking, use two forks and shred the chicken.
Then, add in the fresh basil and give it all a good stir.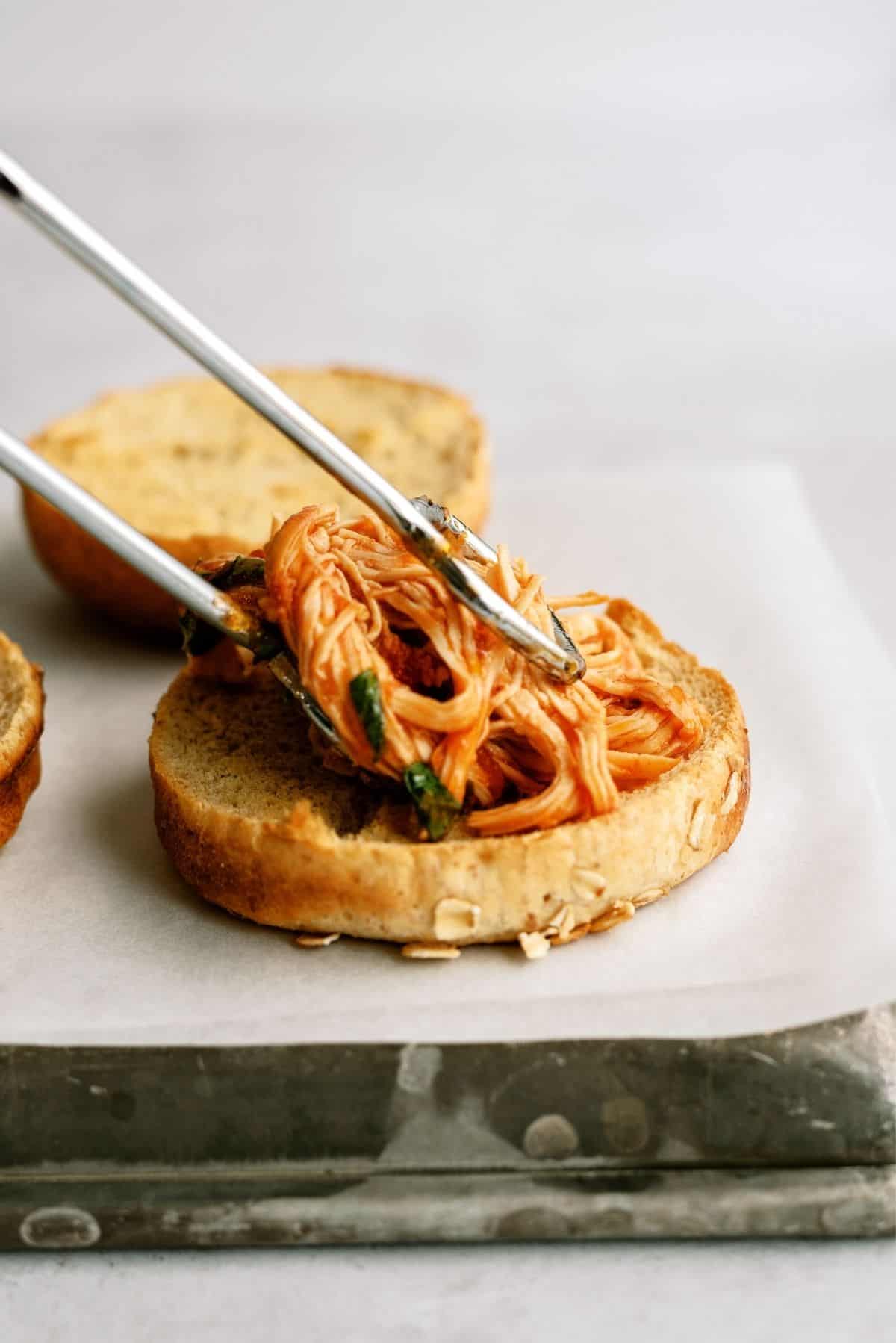 Now just serve the chicken on the hamburger buns and enjoy!
We also love to add a piece of provolone cheese on the bun too!
To Make Our Italian Sandwiches You Will Need:
Slow cooker (THIS is a great one!
Nonstick spray
Small mixing bowl
Forks