This simple crock pot pulled pork recipe is so easy to throw together but tastes like something you would order from a BBQ restaurant. The bbq pulled pork seriously falls apart when it's done cooking.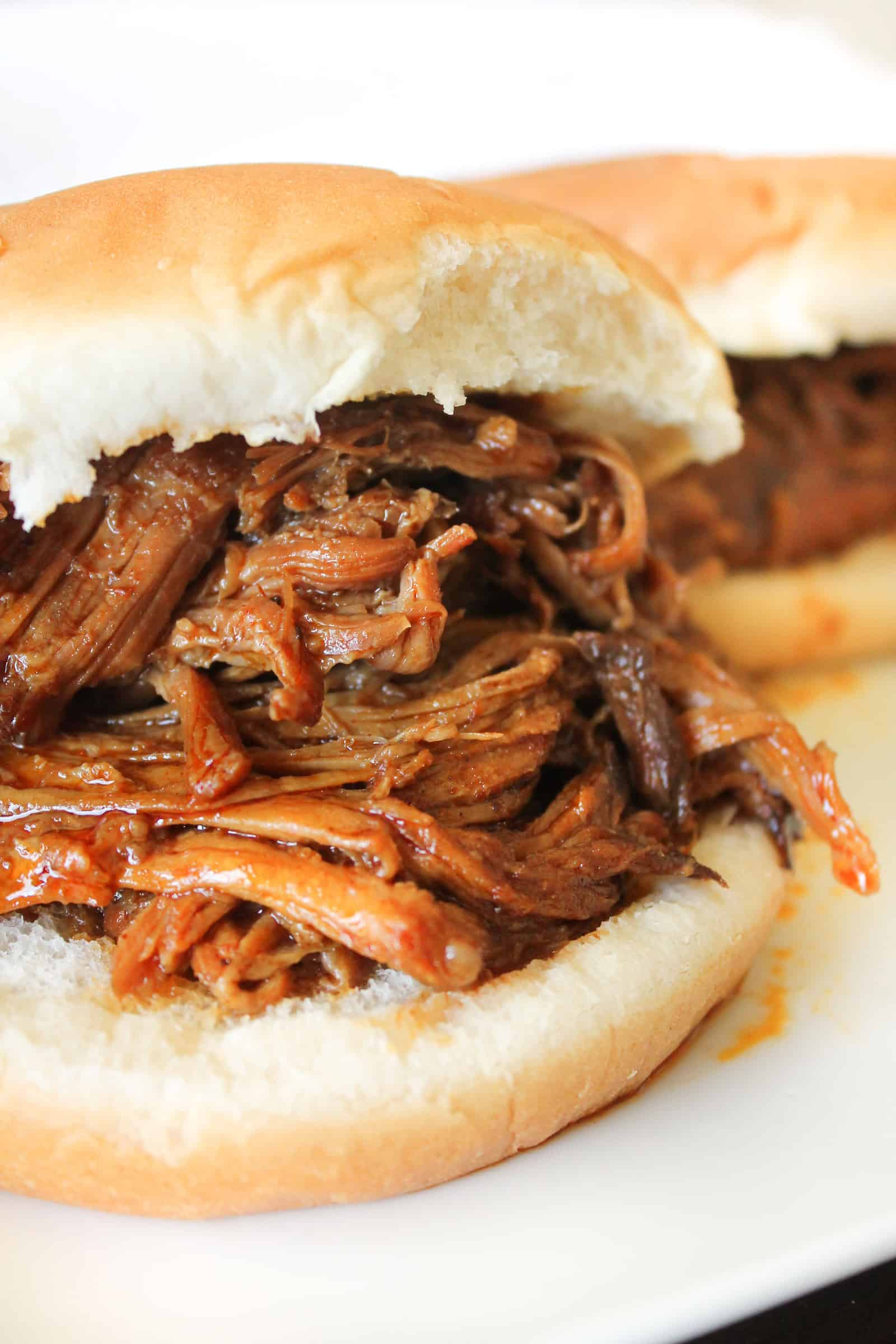 I love easy dinner recipes I can throw in my slow cooker and this is one of my all-time favorites. This Slow Cooker Smoky BBQ Pulled Pork is the perfect combination of the savory and sweet coming together for a hearty meal.
How to make Smoky BBQ Pulled Pork In Instant Pot:
Converting this crock pot pulled pork Recipe into an Instant Pot Recipe isn't that difficult. Here are the things that you are going to do differently:
Follow the exact directions as you would on the slow cooker recipe, but before you close the lid, add 1/2 cup of water or broth. This allows for steam to happen so the meat doesn't dry out.
Close the lid, set it to sealing, then push manual. Set your timer for 30 minutes.
When the time is up, let it release on its own and then shred your pork and serve on your rolls.
Don't rush it. Let it finish doing it's thing and I promise you will get the best results.
If you want more help converting this recipe into an instant pot recipe, check out our YouTube channel and the video below! Subscribe to our channel here!
Watch how to make Smoky Pulled Pork in the Slow Cooker and Instant Pot: