Super delicious homemade sweet Polynesian meatballs recipe is a great way to entertain a crowd. This is such a delicious and easy meatball recipe that its amazing taste will make you want to make it again and again!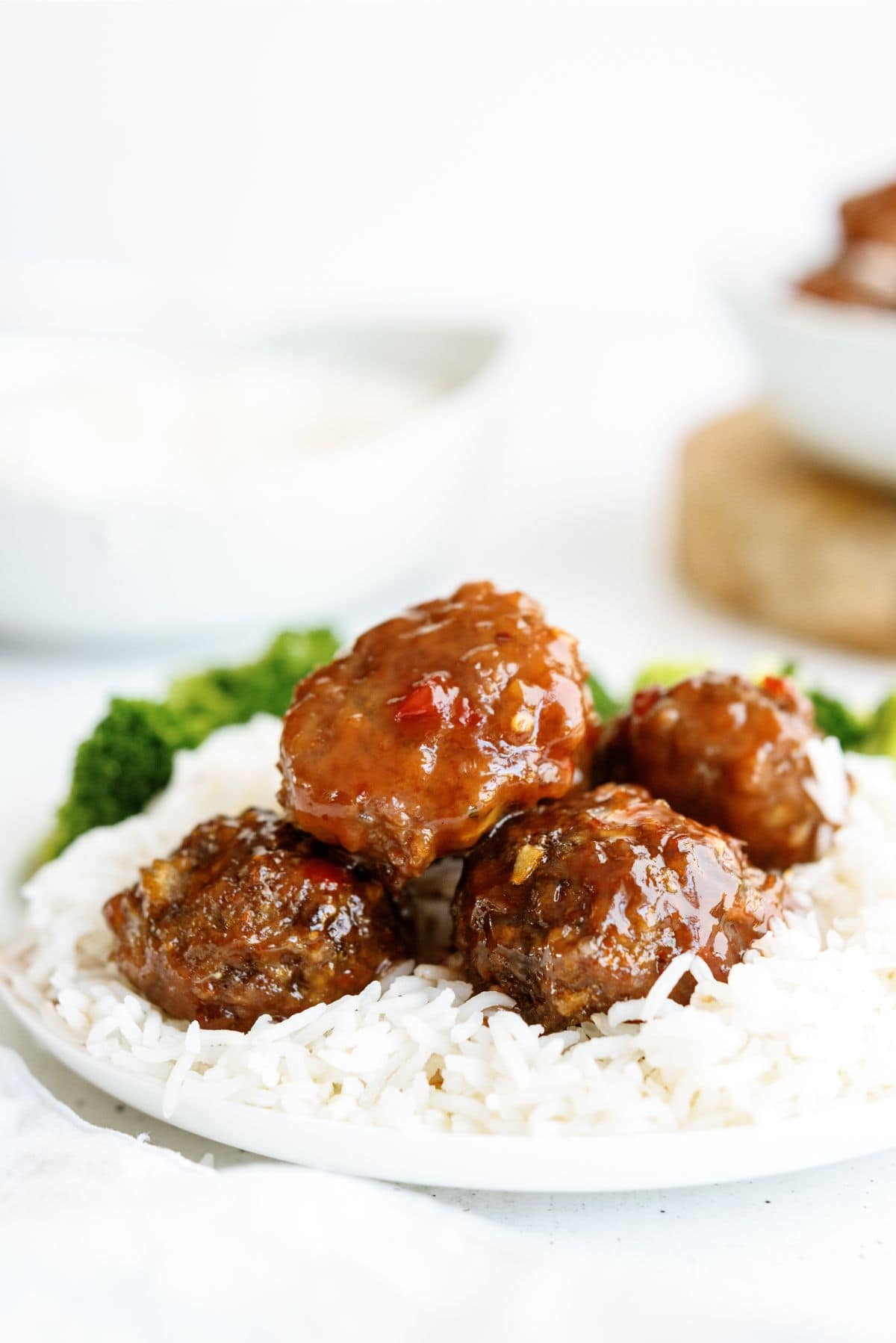 If you have ever wanted to make homemade meatballs, this sweet polynesian meatballs recipe is one to start with! You can make this baked meatballs recipe as an entree or as an appetizer!
Normally I stick to using frozen meatballs, but with Polynesian sweet and sour meatballs recipe you don't have to! It is so simple to make up these meatballs and bake them in the oven right along with the tasty sauce.
The hardest part of making these meatballs is rolling them. But, you can make that even easier by getting a cookie scoop and making them all uniform that way. Plus then they will all bake evenly, win win!
Turn these meatballs into a full meal by serving them with our Instant Pot green beans, Hawaiian luau fried rice (or any rice), and a tasty Olive Garden fresh garden salad! Quinoa or cauliflower rice would also be great options too!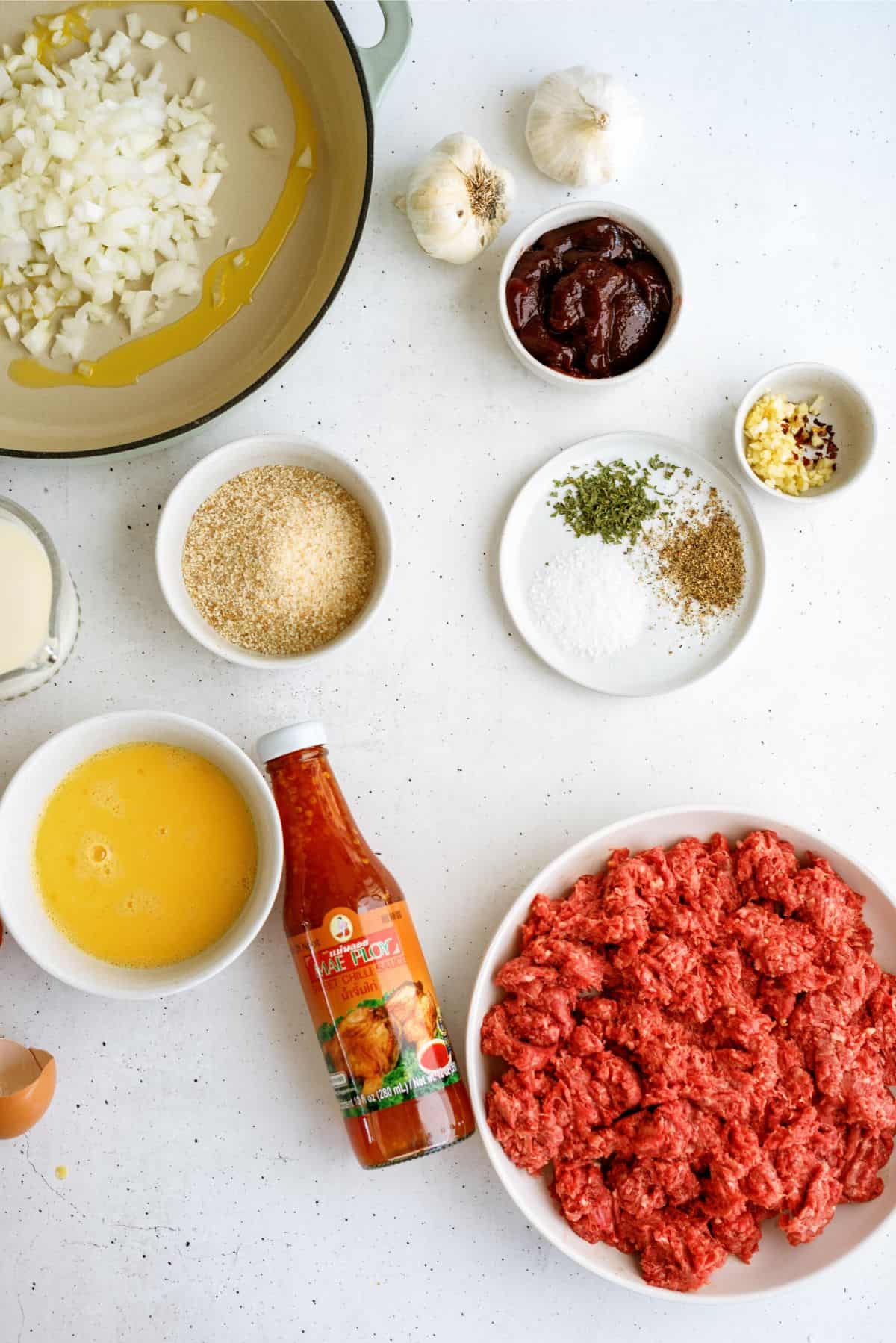 Ingredients You Need to Make Our Sweet Polynesian Meatballs Recipe:
Olive oil
Minced onion
Minced garlic
Crushed red pepper
Bread crumbs
Milk
Beaten eggs
Dried parsley
Salt
Pepper
Grape jelly
Chili sauce
Cooked rice
How To Make Our Sweet Polynesian Meatballs Recipes:
When you are ready to begin, preheat the oven to 350 degrees.
Then in a large saute pan, add in the olive oil, let it heat up and then add in the minced onion and saute them over medium high heat for about 5-7 minutes.
Once the onions have cooked for a bit, add in the minced garlic and the crushed red pepper and continue to saute everything for another 1-2 minutes.
After cooking the onion and minced garlic, turn off the heat and let it cool down.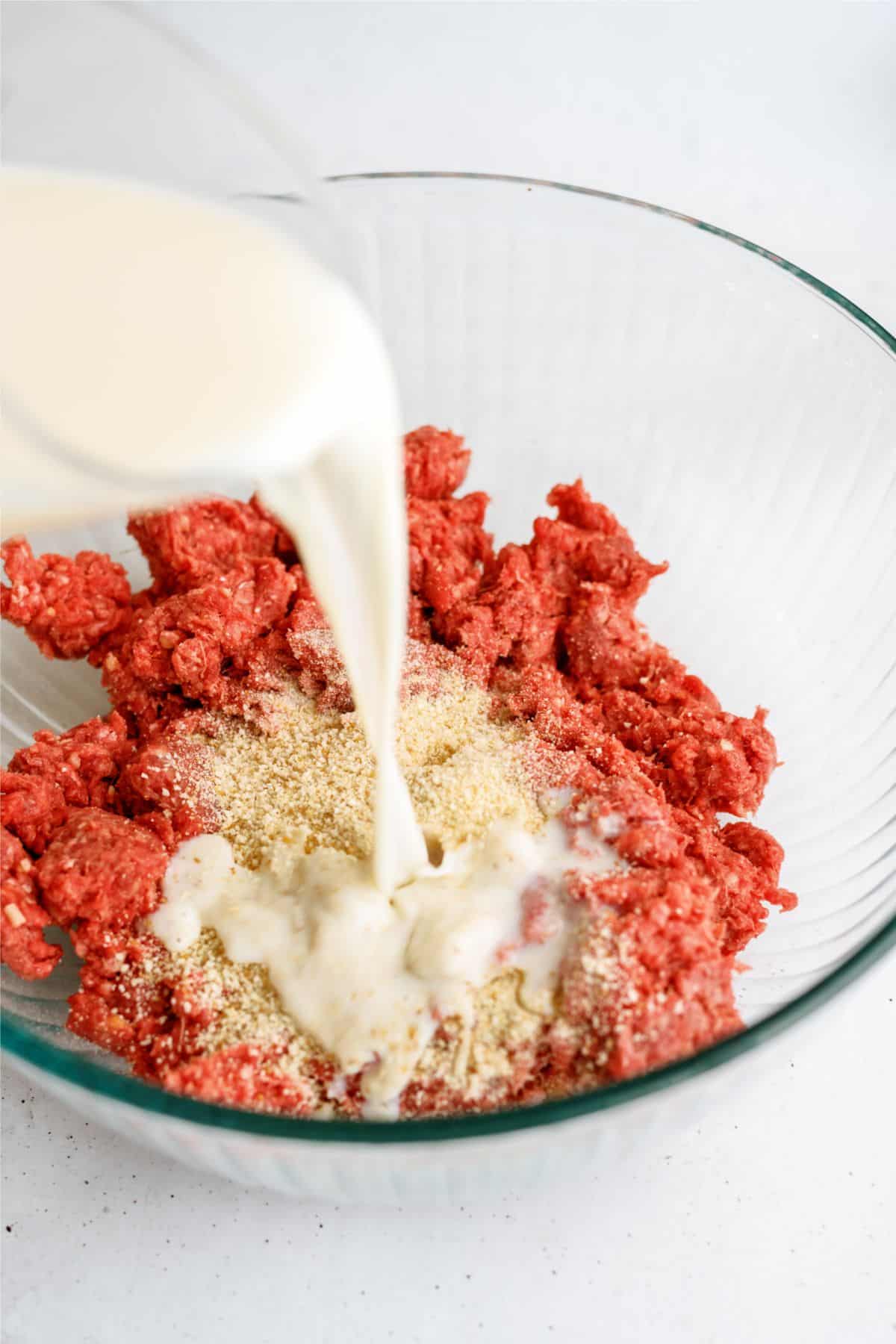 Now, in a large mixing bowl combine the ground beef, bread crumbs, milk, eggs, parsley, salt, pepper, and crushed red pepper until it is well combined.
When you are done mixing those ingredients together, add in the cooled onion and mix it together one more time.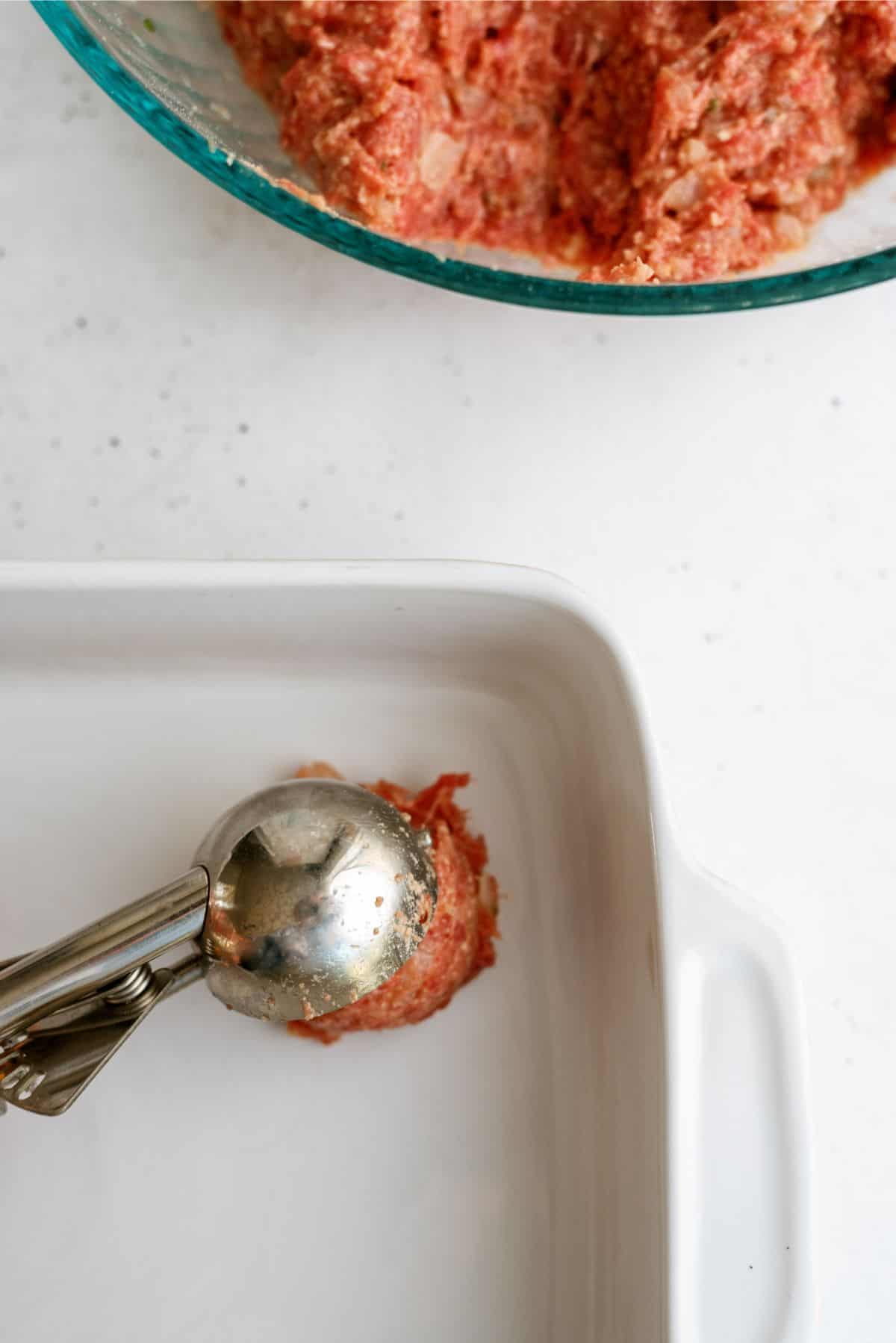 Then scoop the balls into small golf ball sized meatballs, roll them into balls, and place them on a greased 9×13 inch that has been sprayed with nonstick cooking spray.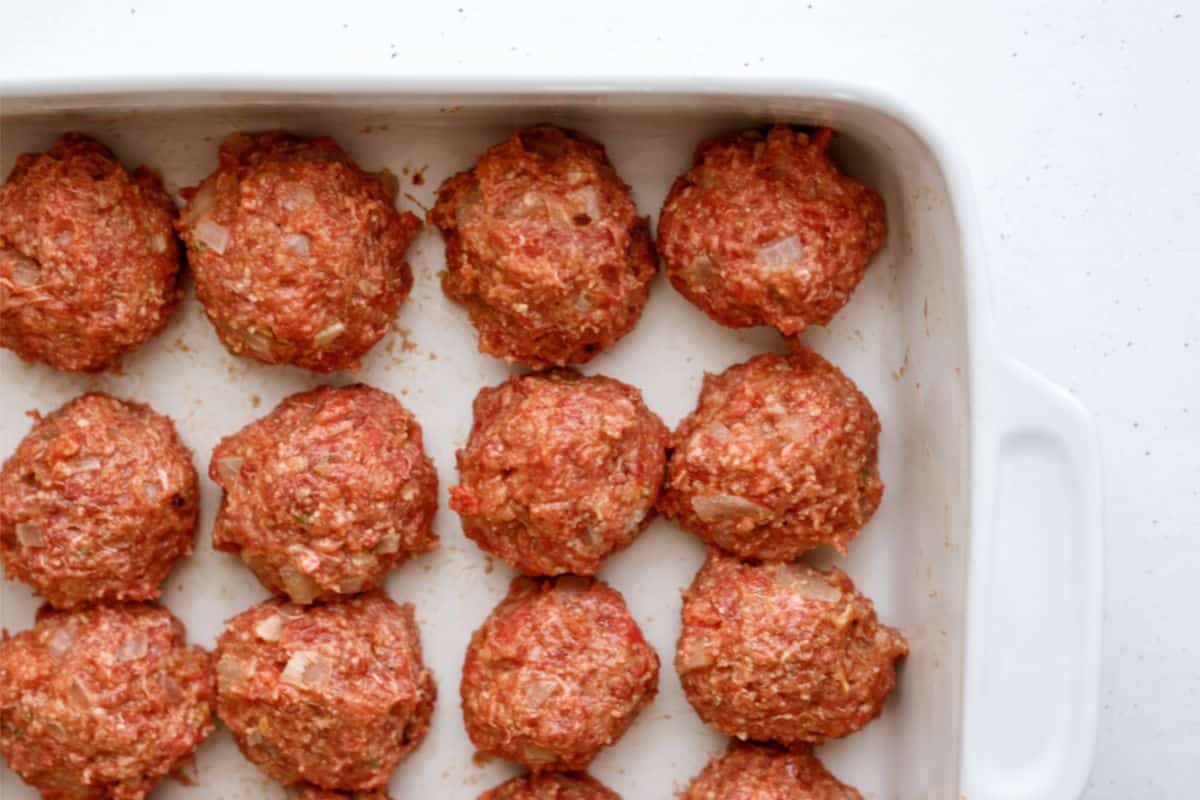 Place the ball in rows with about an inch in between them.
After you have the meatballs made up, grab a small saucepan and combine the grape jelly and chili sauce in the pan over medium heat for 5-6 minutes or until the sauce begins to bubble.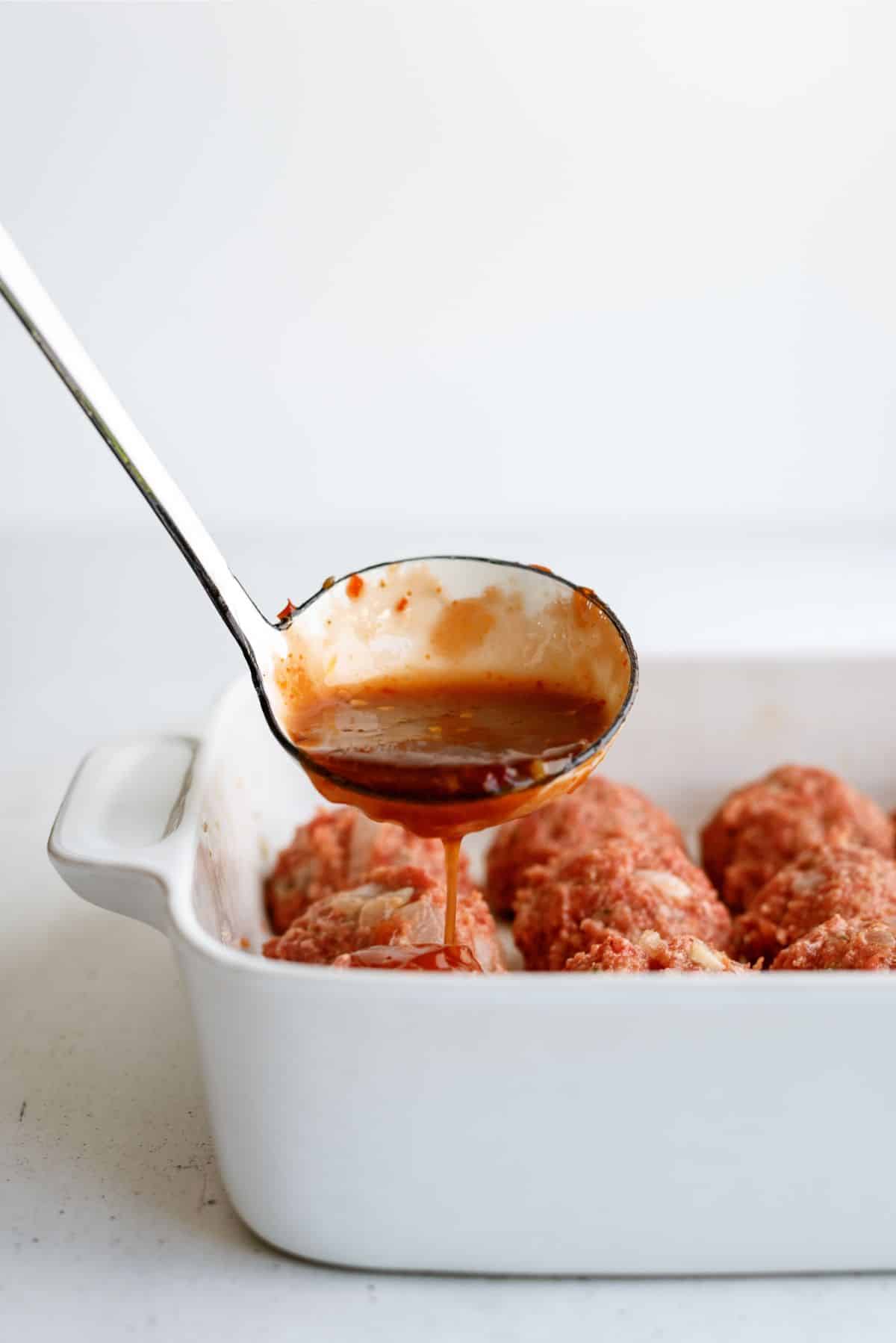 Once the sauce has thinned out and well combined, pour it over top of the meatballs and then place the sheetpan in the oven and bake the meatballs for 1 hour.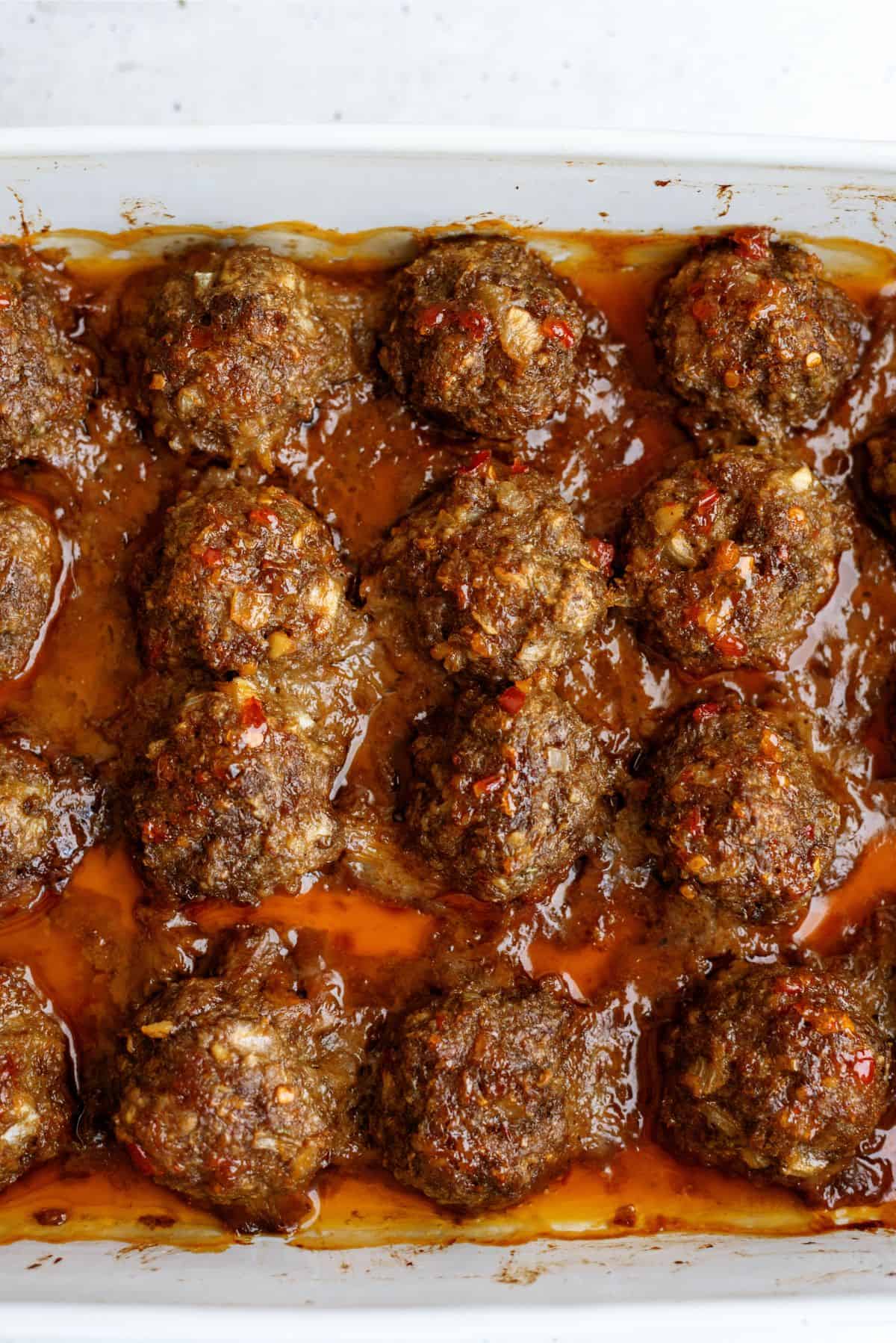 After the meatballs are cooked all the way through, remov them from the oven and serve them as appetizers or over rice!
To Make Polynesian Sweet and Sour Meatballs You Will Need:
Small skillet
Large mixing bowl
Small saucepan
Cookie scoop (one like THIS will work great!)
Nonstick cooking spray
9×13 inch sheet pan