Most chimichangas are fried, but these Sweet Pork Chimichangas are baked to crispy perfection. The pork roast simmers all day in the slow cooker, giving you the most flavorful sweet pork ever!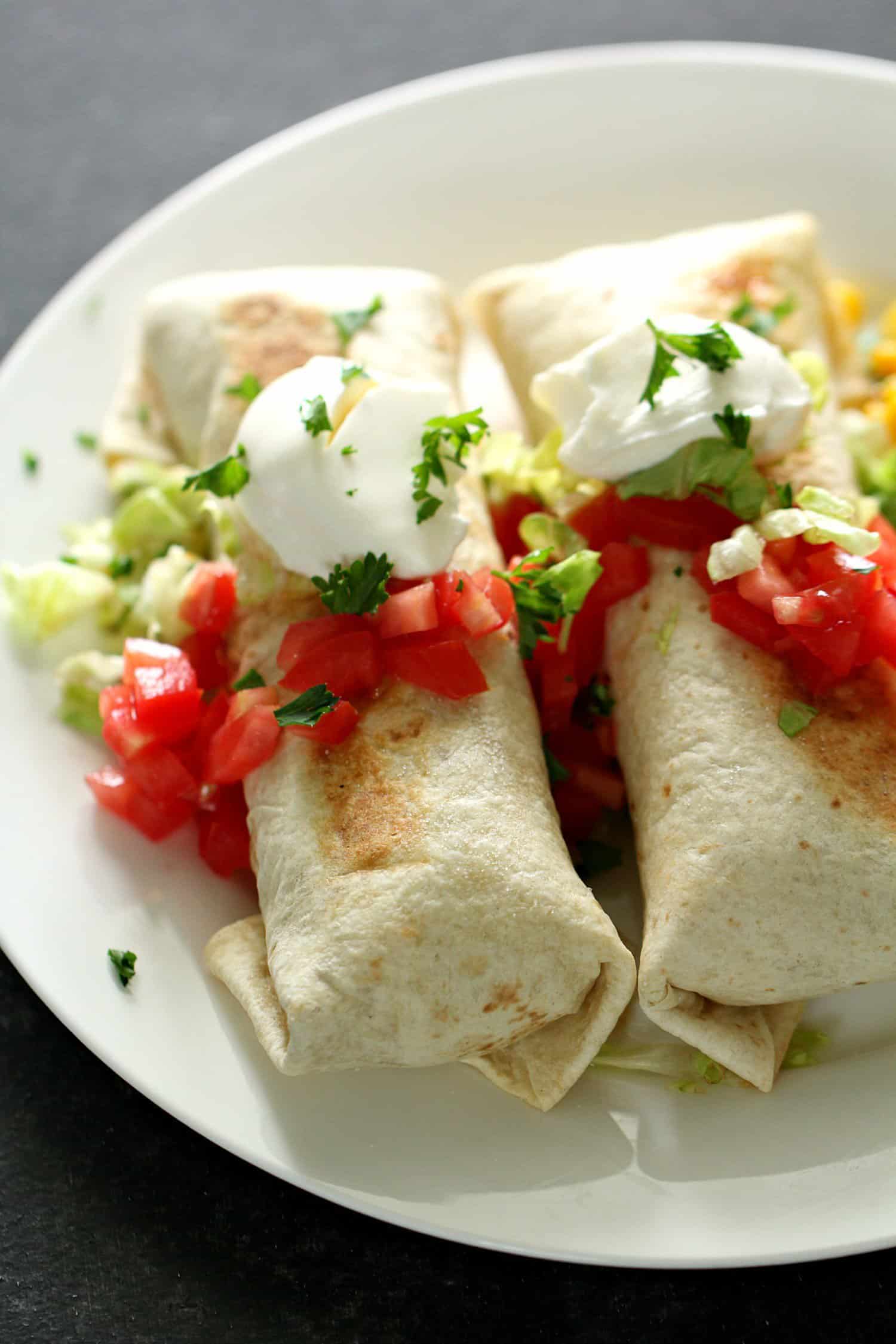 If you have been on our website before, you know how much we love Mexican food.
Whenever we go to a Mexican restaurant, my go-to dish is a chimichanga. I love the crunchy outside with all the meat and cheese on the inside. However, I know that deep-fried tortilla is probably not the healthiest thing . . .
That's where these Baked Sweet Pork Chimichangas come into play! All the flavor and crunchy outer shell without the deep fry . . . you're going to love this recipe.
Chimichanga VS. Burrito
We get asked all the time what the difference between a chimichanga and a burrito is, and why these "baked" chimichangas are such a great option.
A burrito is typically filling wrapped in a flour tortilla. A chimichanga is a popular Tex-Mex dish consisting of toppings wrapped in a flour tortilla, just like a burrito, and then deep fried.
These baked chimichangas are such a great option if you're cutting back on calories or fats because you're not frying them in oil, but rather baking them in the oven.
Give our Baked Shredded Beef Chimichangas a try!