I am not good at making homemade bread, but this Mini Garlic Monkey Bread requires pre-made biscuit dough, so this recipe is pretty much fail proof.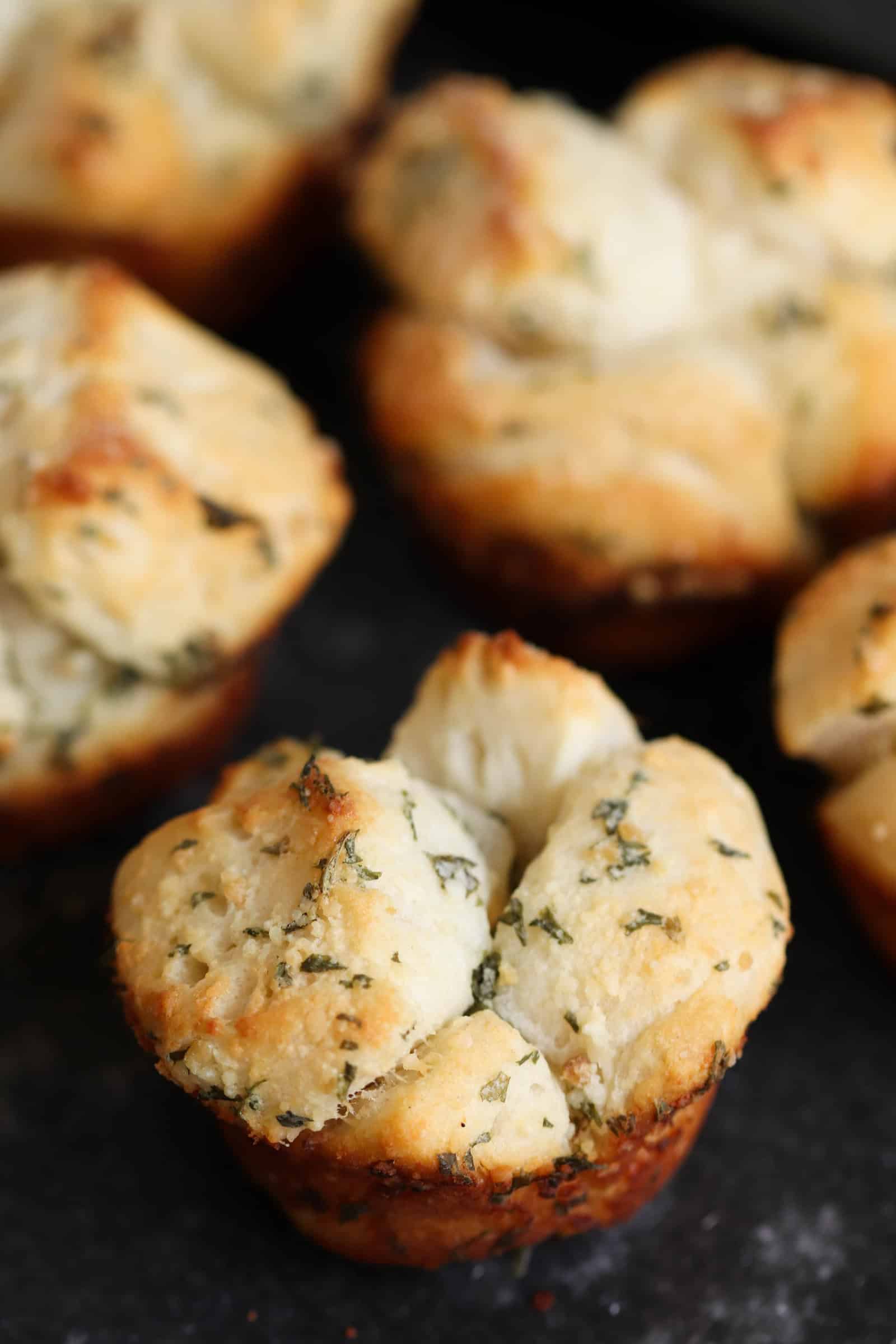 I love a hot, buttery piece of garlic bread with my pasta. I usually end up eating more bread than pasta. This is a simple side dish that will go perfectly with your Italian inspired meal.
We also love it with soups, salads, roasts, pot luck dinners, or barbecues. This Mini Garlic Monkey Bread goes with just about anything.
It is also fail proof. I am not good at making bread, no matter what recipe I use, or how many times I try, this is the only bread recipe I can get perfect every time (because it requires pre-made dough).My family was shocked at how delicious this recipe was, and I don't know if I'll ever tell them it came from pre-made dough. I'll just let them think what they wish.
Could I make this recipe using roll dough instead of biscuit dough?
This recipe calls for pre-made biscuit dough, however, you could try to use a different bread dough.
You could make your own dough, (we recommend trying our 30 Minute Dinner Rolls, dough recipe) or you could purchase frozen dough roll.
For this recipe, we have found that the lighter, more airy biscuit dough works best, but roll dough would also work. You may just want to cut it into smaller bits, to create the pull apart.
How to make mini garlic monkey bread
Preheat oven to 400°. Lightly grease a 12 cup muffin tin with cooking spray.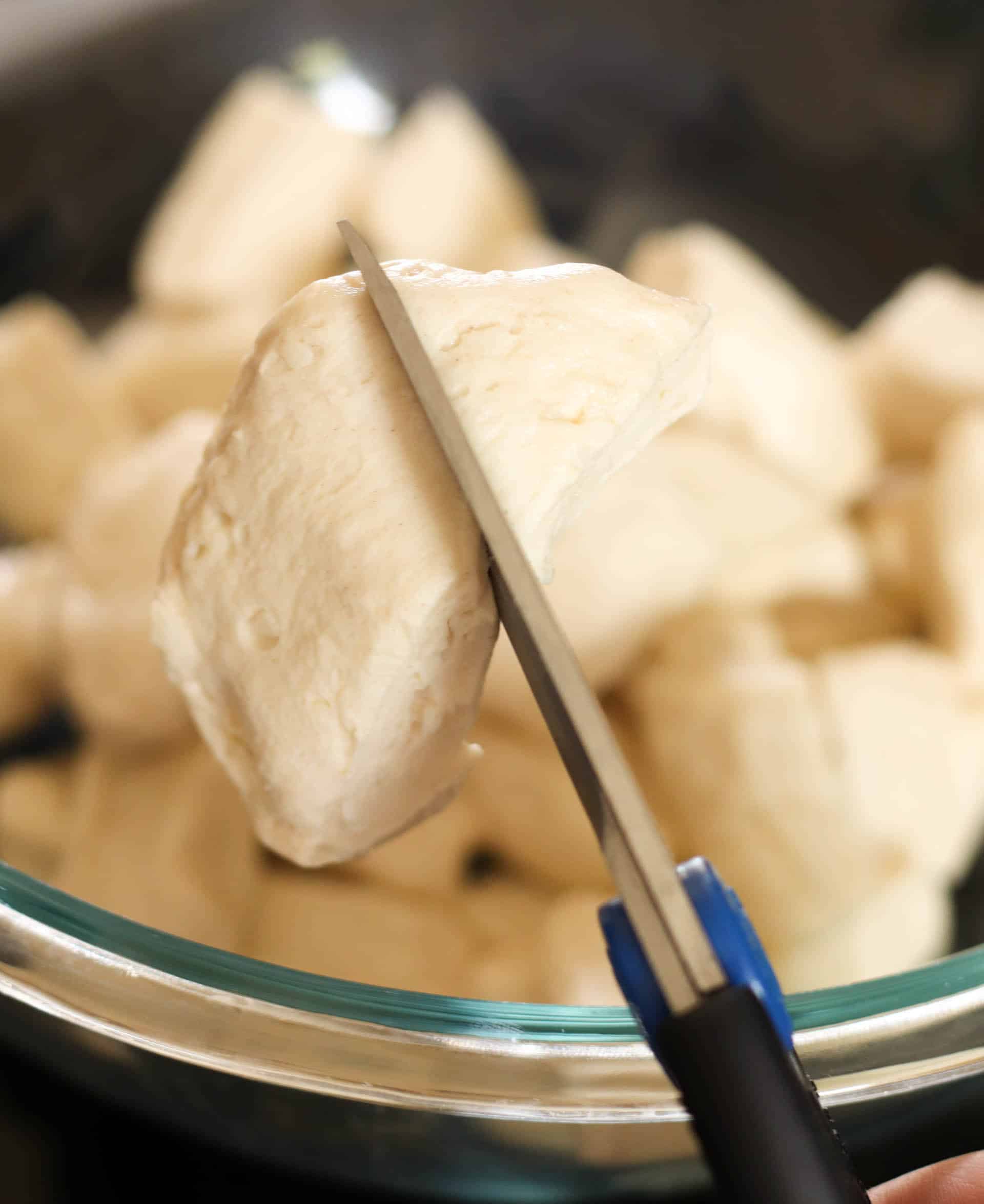 Cut each biscuit into quarters and place into a bowl.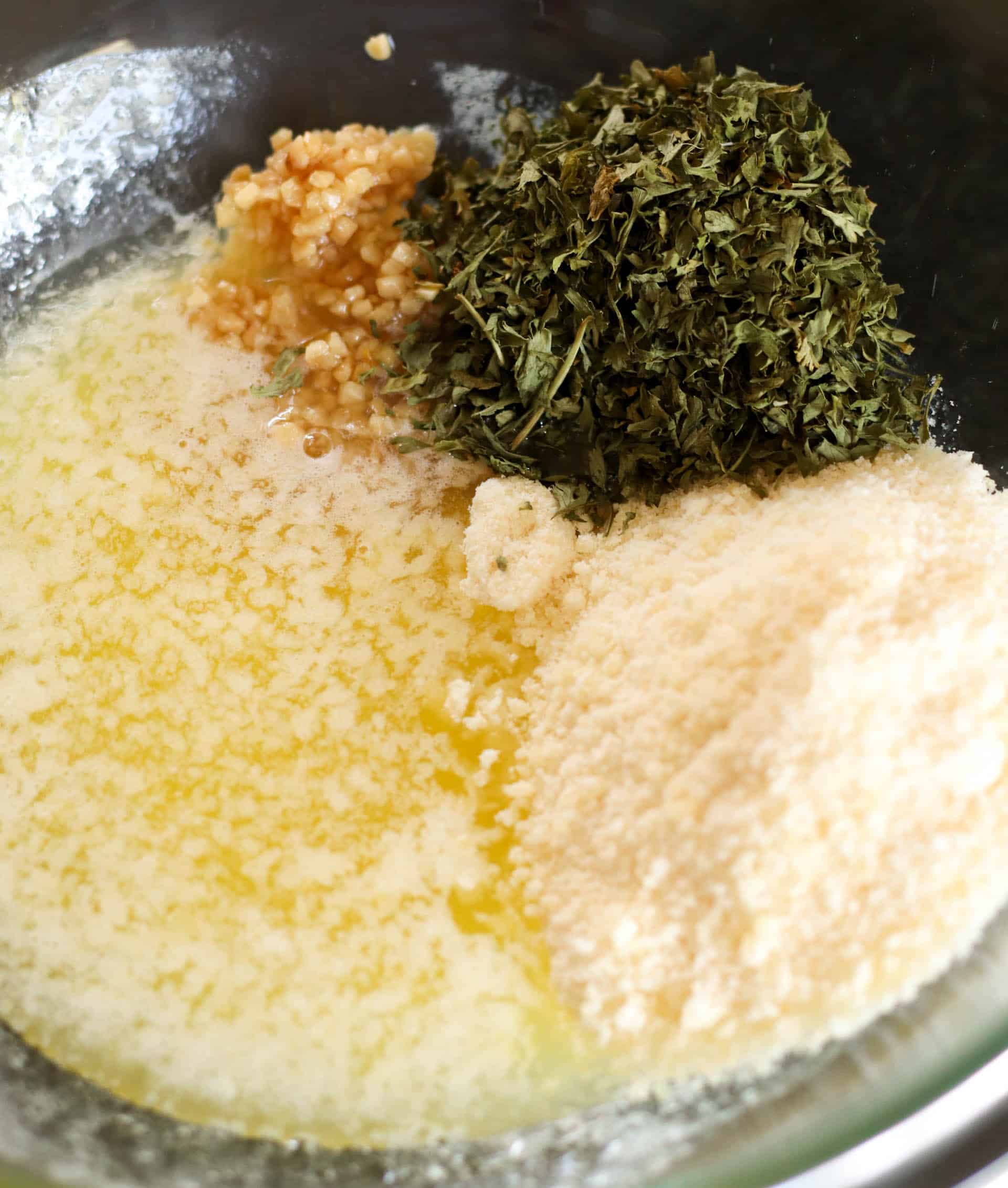 Combine butter, garlic, parsley and 1/4 cup of Parmesan cheese. Pour over biscuit pieces. Gently toss together and make sure everything is evenly coated with the butter mixture.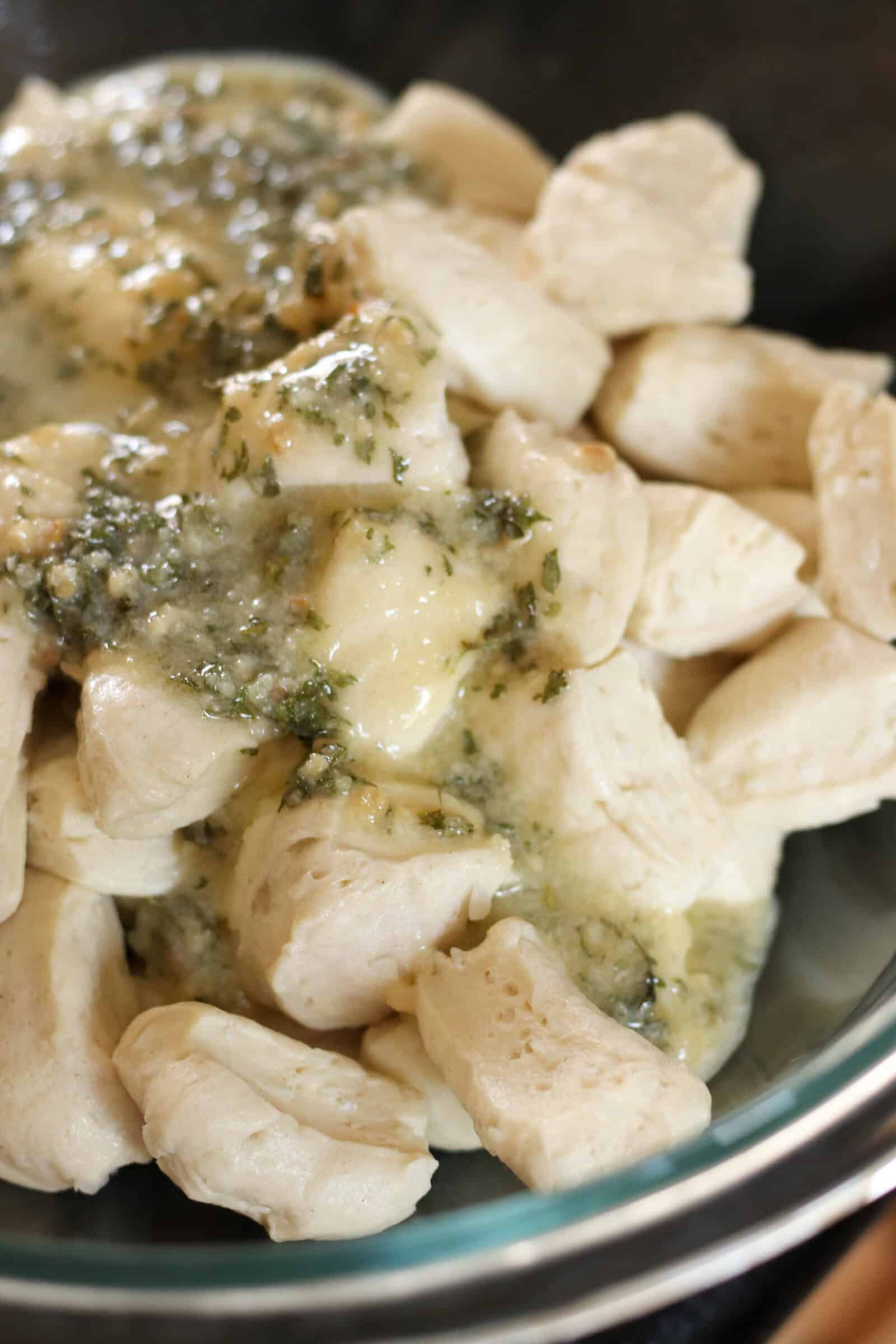 Place 6-7 biscuit pieces in each muffin cup. Sprinkle with additional Parmesan cheese.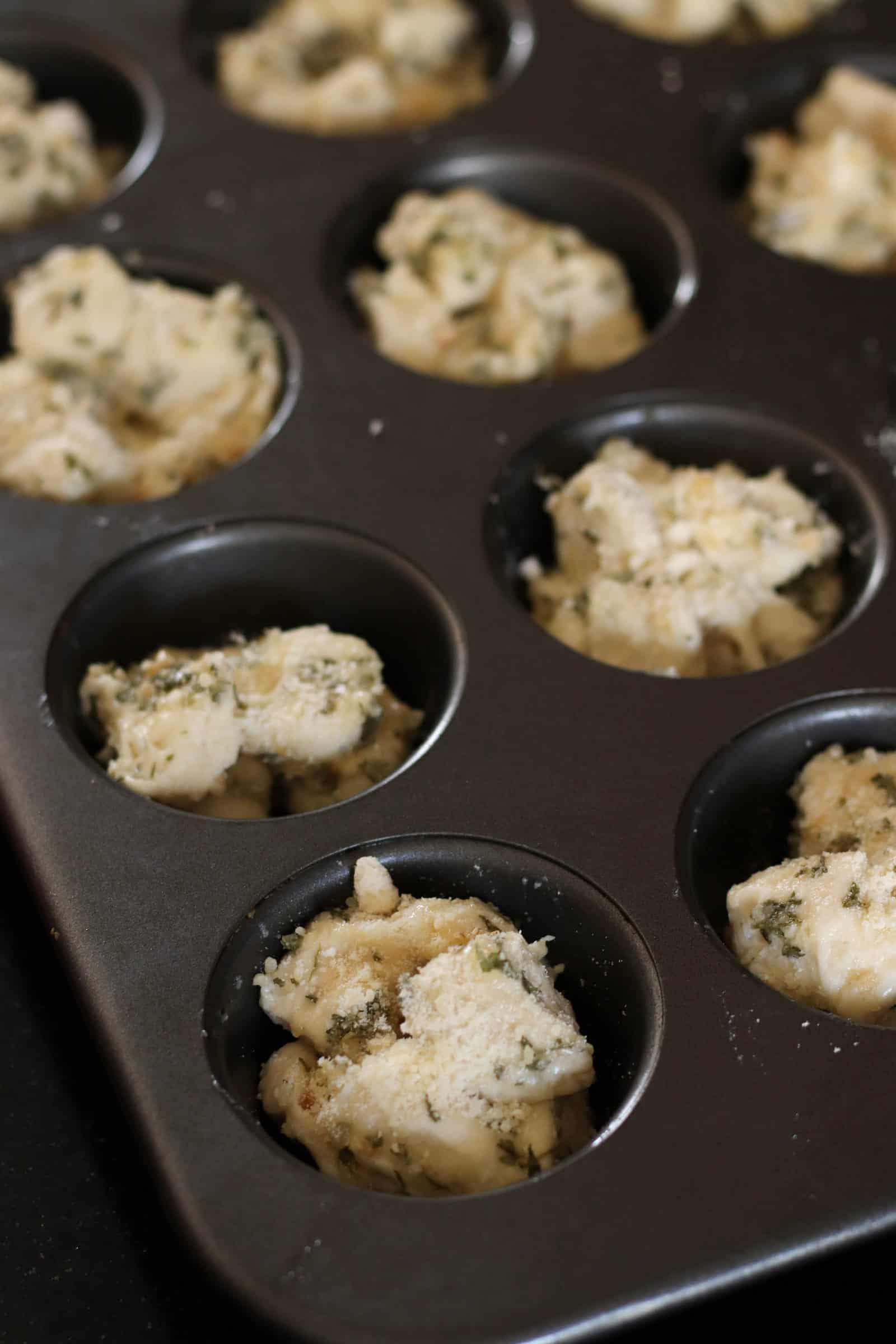 Bake 12-14 minutes or until golden. Serve warm.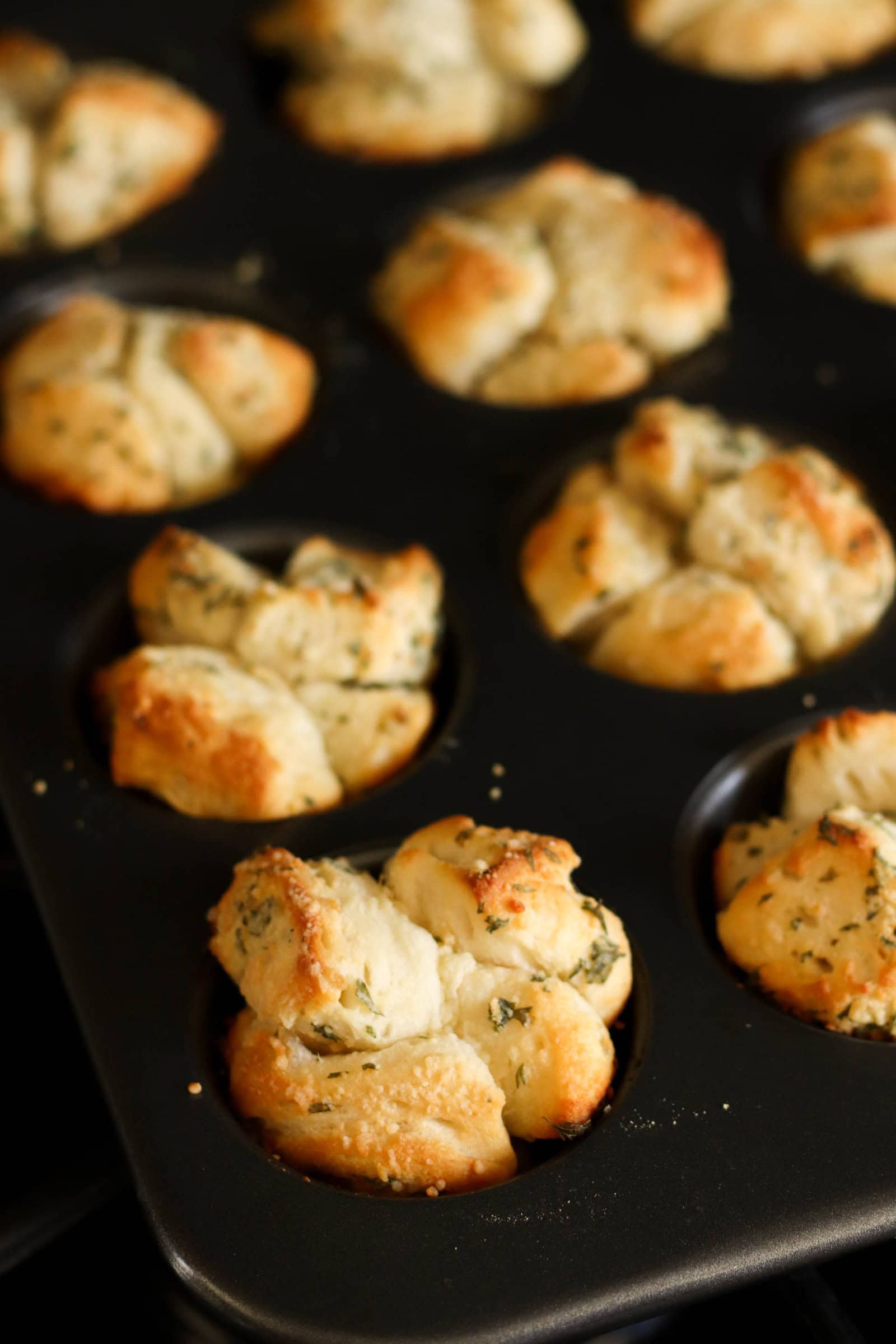 Related recipe: can't get enough monkey bread? Try our Gooey Caramel Breakfast Monkey Bread!