Use three easy pantry staples to get this perfect Instant Pot Italian Beef Roast. Cooking a roast in the Instant Pot is the best way to achieve moist, fall apart with a fork roast!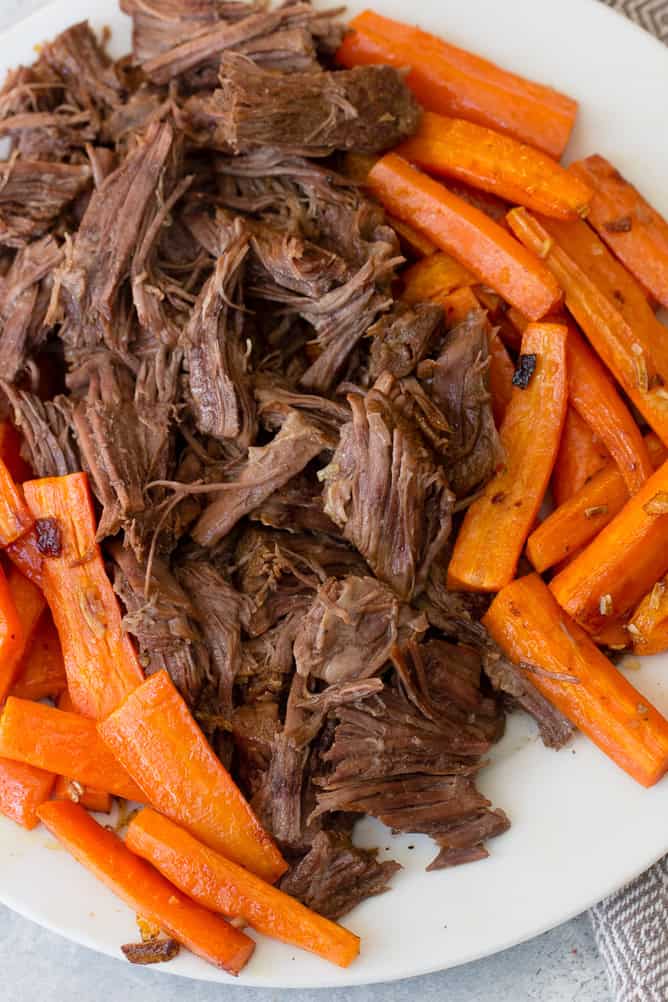 This Instant Pot Italian Beef Roast recipe has become a favorite because of how easy it is! Just dump it and go, my 5 favorite words in the English language (just kidding, but in the kitchen, for sure!).
When in doubt, pull out your Instant Pot! More like, when you forget to throw everything in the slow cooker in the morning, pull out your instant pot and have the same dinner ready in a few minutes vs a few hours. Yes, please!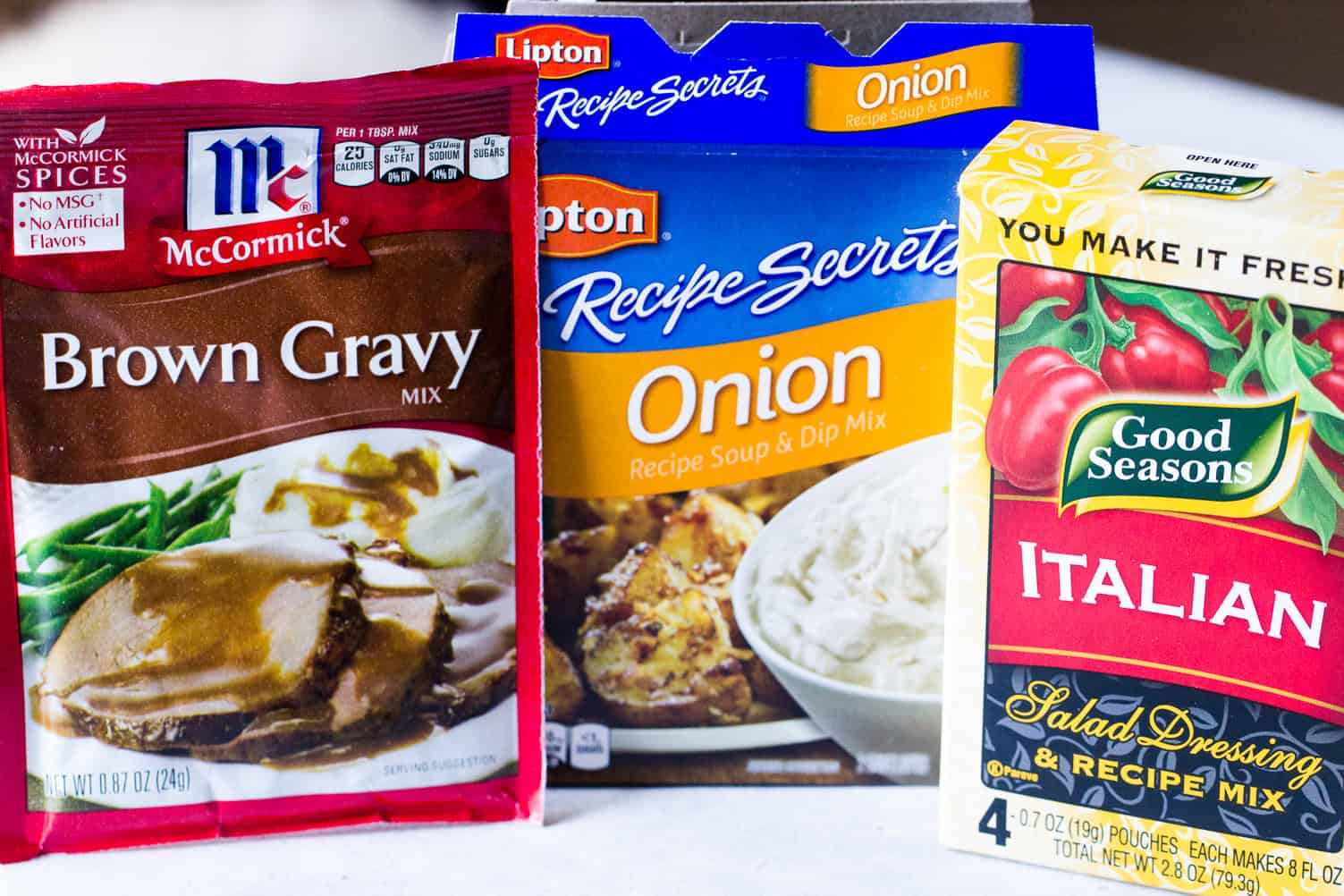 We consider everything in this recipe one of our "pantry staples." I typically buy all of these ingredients during my regular shopping trips just to have on hand.