This easy homemade naan bread only requires 5 ingredients (and you don't need any yeast!). It's soft, chewy, and comes together in just 30 minutes.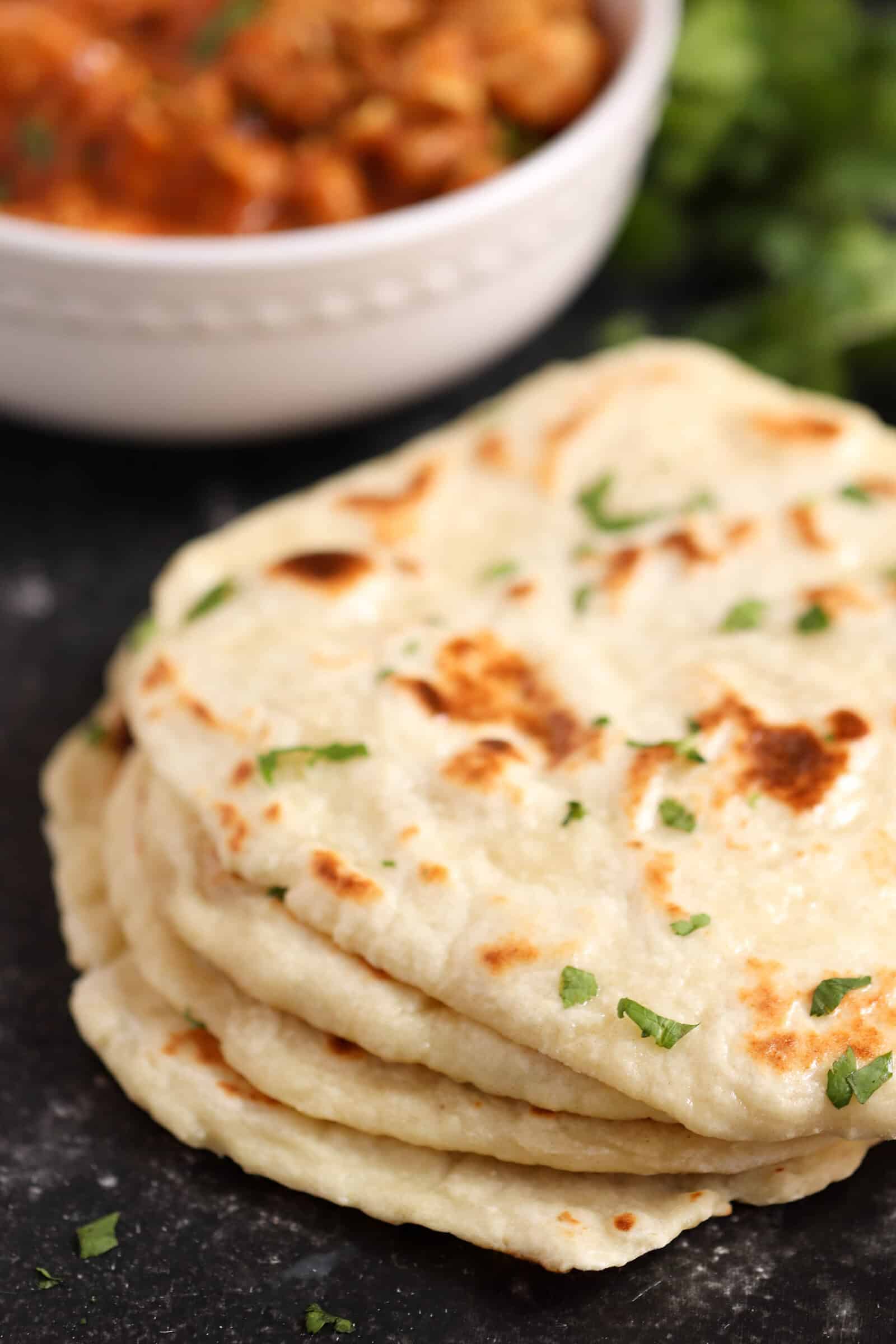 Anyone else absolutely love the fluffy, perfectly charred naan that comes? If so, you definitely need this Easy Homemade Naan Bread in your life!
I've always wanted to try my hand at making a homemade version, and after playing around with some 2-ingredient dough recipes, I knew I could make some pretty tasty naan bread really easily.
The best part? There's no yeast required!
Related Recipe: Try our Easy Homemade French Bread Recipe
2-Ingredient Dough:
The base of this recipe is the ever-popular 2-ingredient dough that's been circling the internet for a few years. All you need is self-rising flour and greek yogurt (I PROMISE it will work!).

How to make your own self-rising flour
If you don't have self-rising flour (or don't want to buy any), you can make your own at home.
Combine 1 cup of all-purpose flour with 1 1/2 teaspoon baking powder and 1/2 teaspoon salt. That's it!