If I had the option of eating Chick-Fil-A every day of my life, I would. I LOVE it. This version of Homemade Chick-Fil-A Chicken nuggets helps me with my addiction and might help you with yours.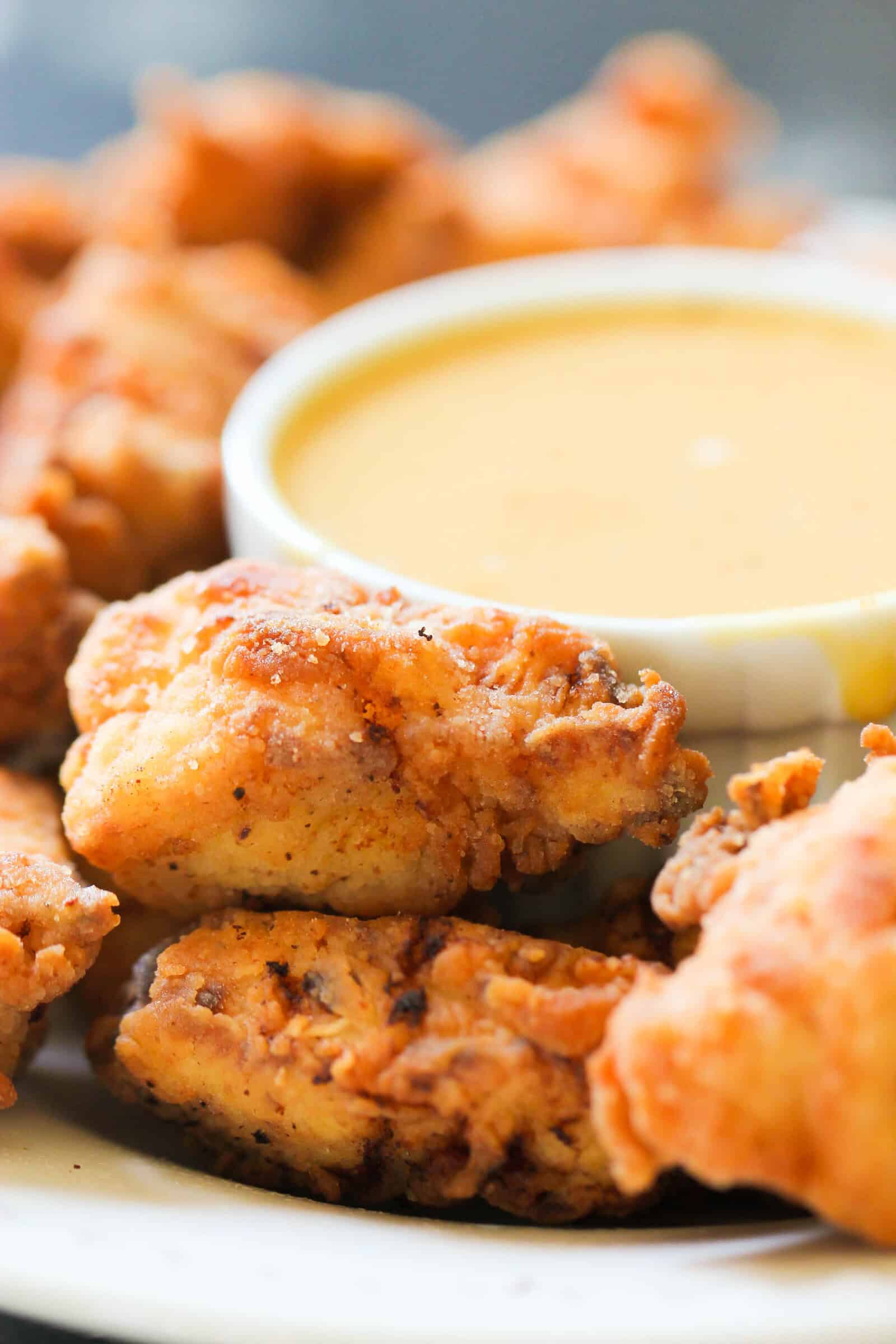 In honor of a new Chick-Fil-A opening down the street from us, we decided to give these Homemade Chick-Fil-A Chicken Nuggets Recipe a whirl! They really tasted so close to the real thing!
(And you don't feel so bad about eating them because they are homemade, right?!)
Now if you have never tried a copycat recipe, you are MISSING OUT! There is something about eating a restaurant recipe in your house! They are SO GOOD!
This Homemade Chick-Fil-A Recipe has been a family favorite for years.