You only need 3 ingredients to make these easy Homemade Jello Fruit Snacks. They're the perfect summer treat to make with your kids and totally customizable so you can make any flavor you like.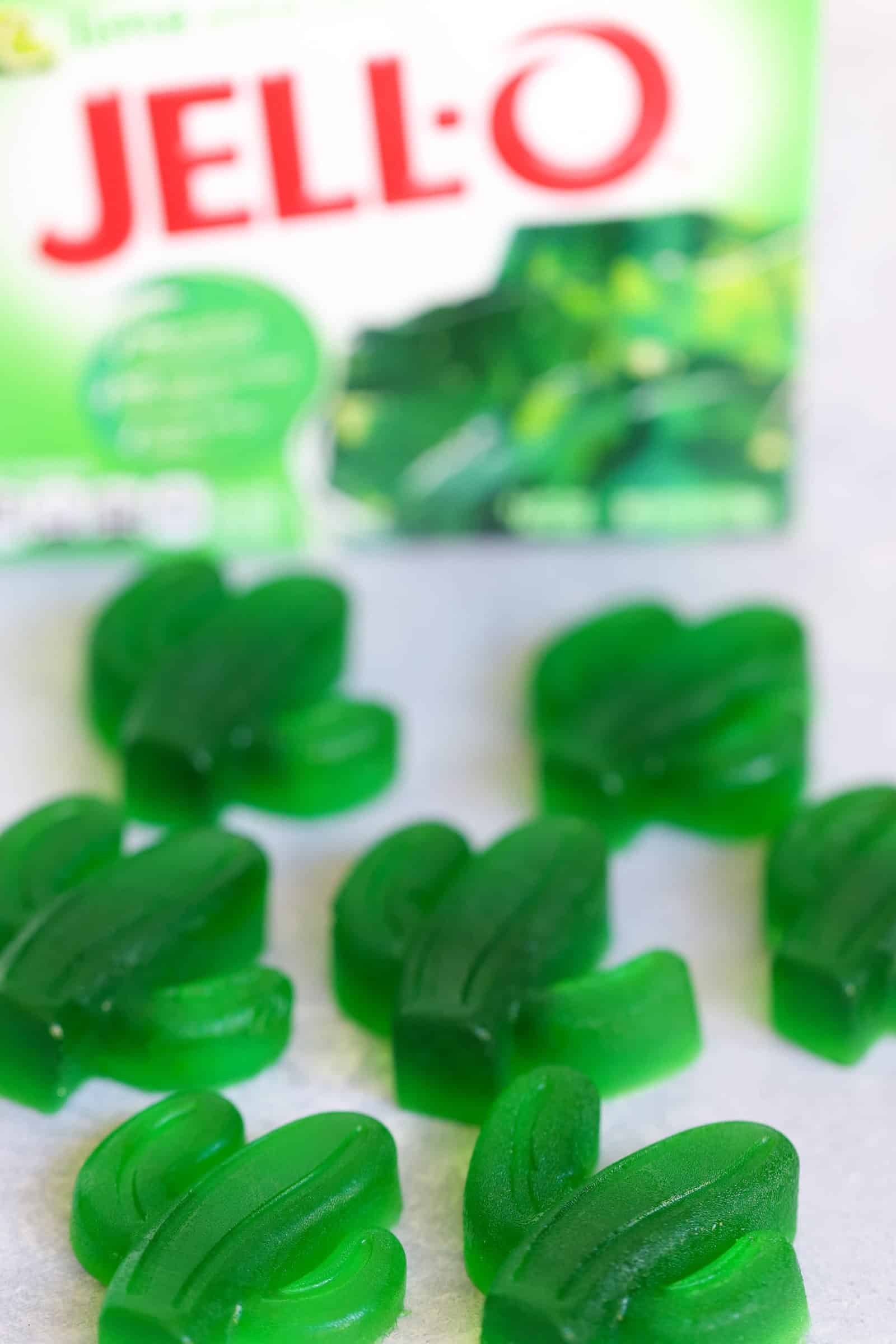 If you have a fruit snack lover in your house, these Homemade Jello Fruit Snacks are for you.
Only 3 simple ingredients (one of them is water!) and making them is a great summer activity to do with your kids.
I decided to give homemade fruit snacks a whirl and my son (who is absolutely fruit snack OBSESSED) loved them.
This recipe uses gelatin and jello. We thought they would come out a little bit like jello jigglers, but they are firmer and chewier, more like the texture of fruit snacks.
These don't last long at our house, but we do have a great time making them.
Make any flavor of Fruit Snacks
One of the things we absolutely love about this recipe – you can make any flavor you want! We've made strawberry, lime, pineapple, and blue raspberry.