Forget Hamburger Helper - this made-from-scratch Cheeseburger Macaroni is my kids' favorite meal. This macaroni and cheese recipe is a fast dinner for those busy nights (and adults love it too) and is the perfect family easy dinner recipe.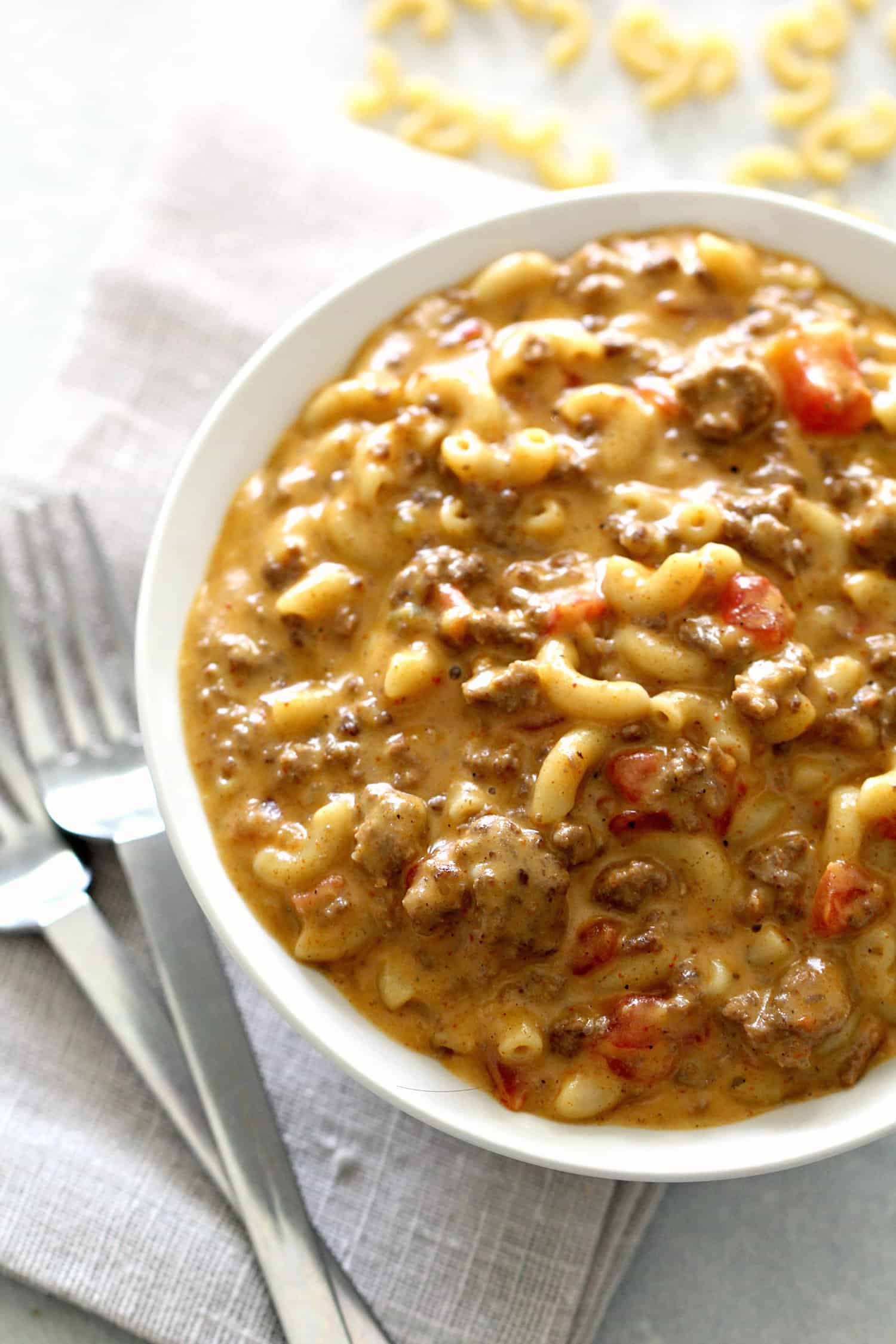 I am all about simple recipes during the week. And even better if I don't have to make a huge mess in the kitchen while I'm doing it.
Or if it is one of those weeks where the dishes magically piled up and you only have a few clean dishes left (this never happens!), you can still make this easy dinner recipe!
If you love easy recipes, our one pot meals are a great option those busy nights!
You have got to try out our One Pot Cheesy Chicken Alfredo recipe, One Pot Turkey Spaghetti, and this super delicious One Pot Creamy Spaghetti and Sausage recipe.

Kid-Approved Macaroni and Cheese Recipe
Homemade Macaroni and Cheese with Beef make for the perfect combination and filling meal. A kids classic turns into a culinary masterpiece that everybody is going to love.
Add a little kick and a little flavor to it and you have yourself the perfect dinner for the pickiest eaters.
I found this macaroni and cheese recipe over at Kevin & Amanda and it has quickly become one of our family's favorite meals- mostly because my kids devour it.
It is easy to prepare- only takes about 20 minutes- and tastes amazing.
Want to try another family favorite? Check out our popular Instant Pot Creamy Macaroni and Cheese!