This Slow Cooker Bajio Chicken Salad Copycat Recipe is packed with flavor and full of goodness! You'll love this delicious salad!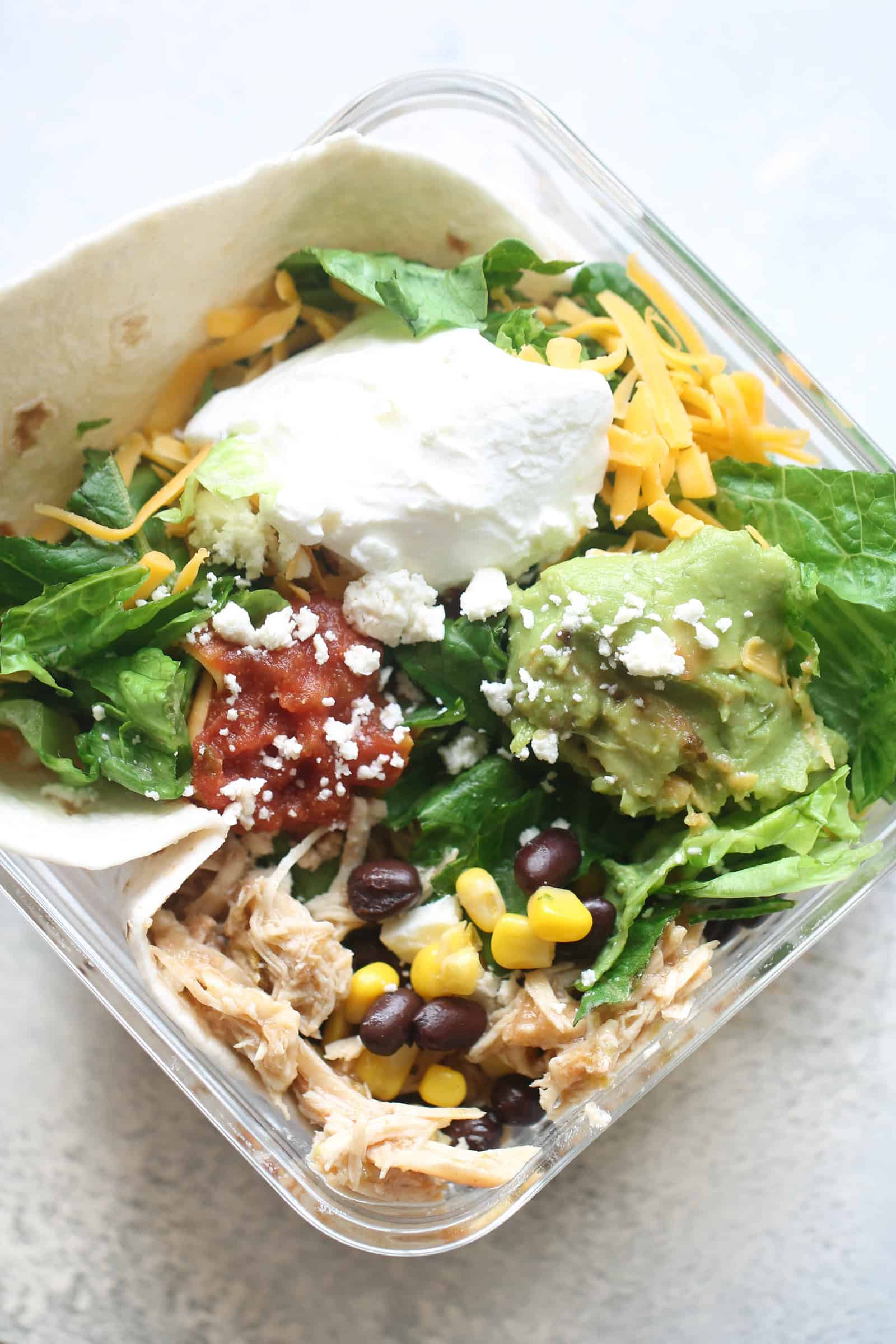 To be honest, I have never actually eaten at Bajio's (a Fresh-Mex restaurant) but I saw this Slow Cooker Bajio Chicken Salad Copycat Recipe recipe over at Your Home Based Mom and knew I had to try it.
It reminded me of our Cafe Rio Sweet Pork recipe that my family absolutely LOVES . . . and this recipe was definitely a winner!!! It was more a sweet Mexican dish instead of of a hot one, which was perfect for my kids (my husband prefers hot foods, so he poured on the hot sauce!).
The thing that I love most about this chicken is that it is so versatile! I had mine on top of a salad with black beans, avocados and tomatoes; the kids had their chicken in a quesadilla, and my husband ate his on crunchy tortilla shells . . . whatever fits your fancy!
Ingredients needed to make this Copycat Bajio Chicken Salad:
5 boneless, skinless chicken breasts
½ cup salsa
1 Tablespoon cumin
½ cup brown sugar (or more for taste)
1 can diced green chilies
6 oz lemon lime soda
How to make our Slow Cooker Bajio Chicken Salad Copycat Recipe:
Combine all ingredients in a crock pot. Cook on low for 5-6 hours. Remove chicken and shred. Return to crock pot and cook 1 more hour. Thicken the juices with a little cornstarch mixed in water.
Serve with flour tortillas, lettuce, cheese, black beans and any other taco fixings.
If you want it spicier rather than sweeter add a hotter salsa and more green chilies.
This would be easy to use as a freezer meal! Once it is all cooked and shredded, pour into a freezer gallon-sized ziploc bag. Freeze flat. When you are ready to use it, quickly reheat it (either in a crock pot or even a microwave!). (It works best if you let it thaw in your fridge for about 24 hours before reheating it)