Now you can feel good about feeding your kids chicken nuggets - the crispy breading on these oven-baked Homemade Chicken Nuggets makes these a family-favorite! Freeze a batch for quick lunches or dinners.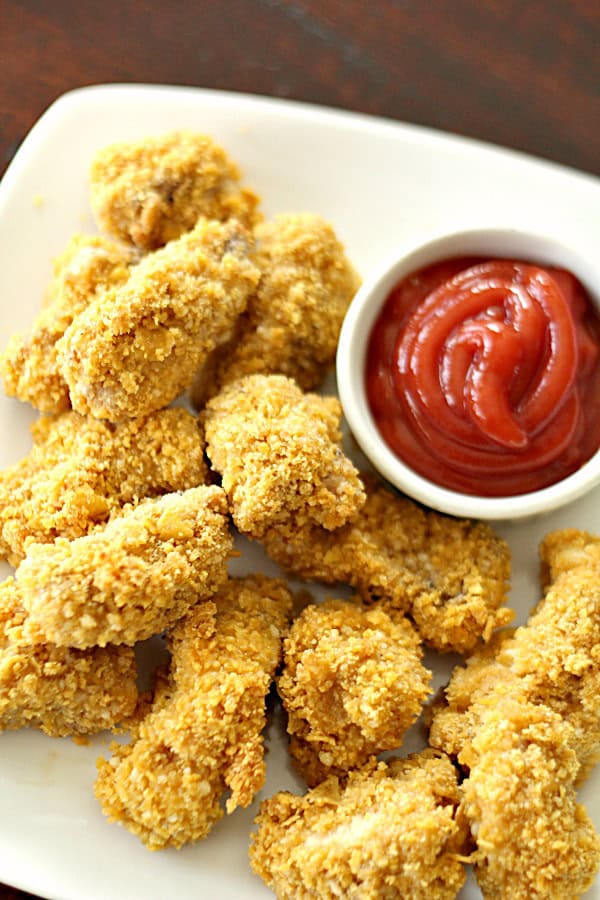 Chicken nuggets were a staple in my life growing up, but my kids hate frozen chicken nuggets!
I guess that it is a blessing and a curse – a blessing because I don't love how processed chicken nuggets are, but a curse because it sure would be nice to throw some nuggets in the oven and have them ready in a matter of minutes!
I saw this recipe a couple of years ago on local TV program and copied it down as fast as I could. I tweaked it until I loved it and it ended up being a huge hit with my kids (and husband!). And really, it is pretty quick to throw them together . . . once you try this easy recipe, you'll never go back to frozen chicken nuggets.
These homemade chicken nuggets are also great to send to school for your kids' lunch – they are as delicious cold as they are hot!
Try dipping these chicken nuggets in our Homemade Chick-Fil-A Sauce!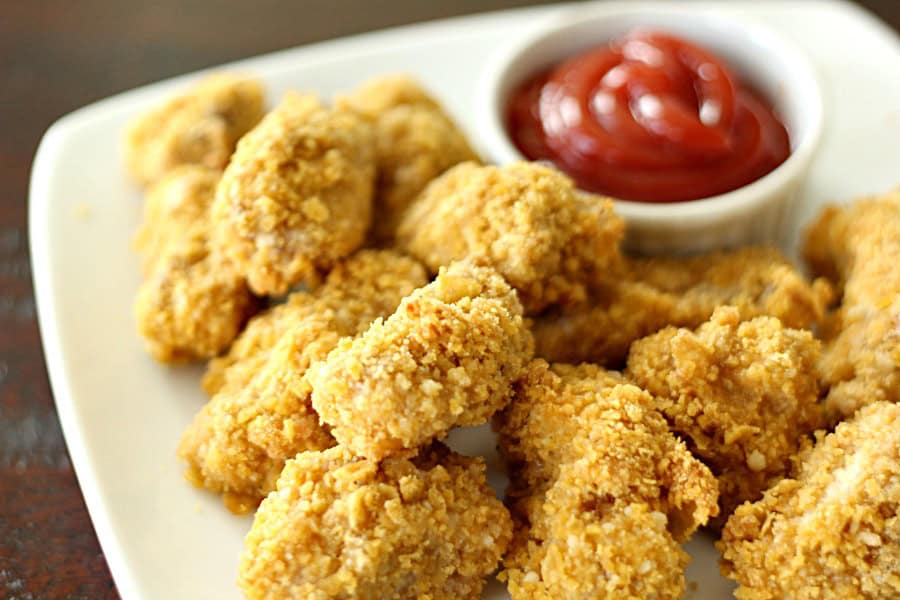 Ingredients in homemade baked chicken nuggets:
For this recipe, I use simple ingredients that you probably already have in your fridge and pantry.
corn flakes
grated Parmesan cheese
salt, pepper, onion powder, garlic powder
chicken breasts
flour
eggs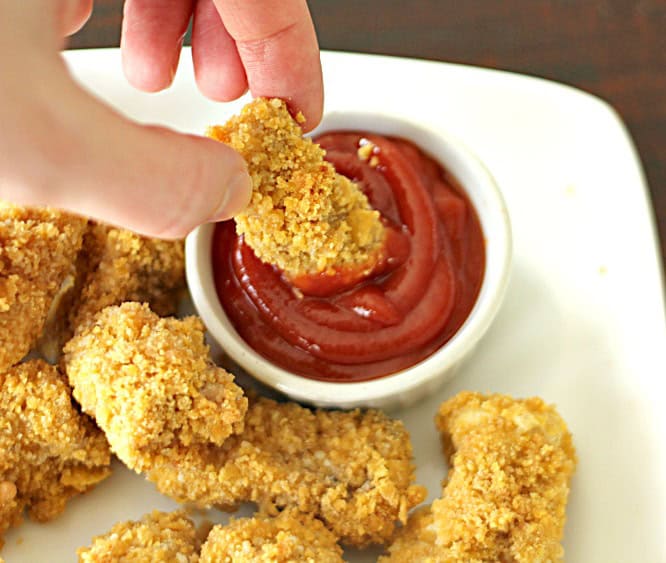 Are homemade chicken nuggets healthy?
The million dollar question – are these chicken nuggets healthy?
To me, these chicken nuggets are a MUCH healthier choice than any frozen chicken nugget you could get at the store.
I love that I know what is in each nugget – there are no weird ingredients or fillers (have you ever seen how some of the processed chicken nuggets are made? Watch this!).
By making your own chicken nuggets, you are getting less preservatives, less sodium, and less nitrates.
So to me, YES! These chicken nuggets are a LOT healthier than frozen chicken nuggets you can buy at the store.