Made with pre-made pizza crust and filled with your favorite toppings, these quick and easy stuffed pizza rolls make a great party food or weeknight dinner that adults and kids will love.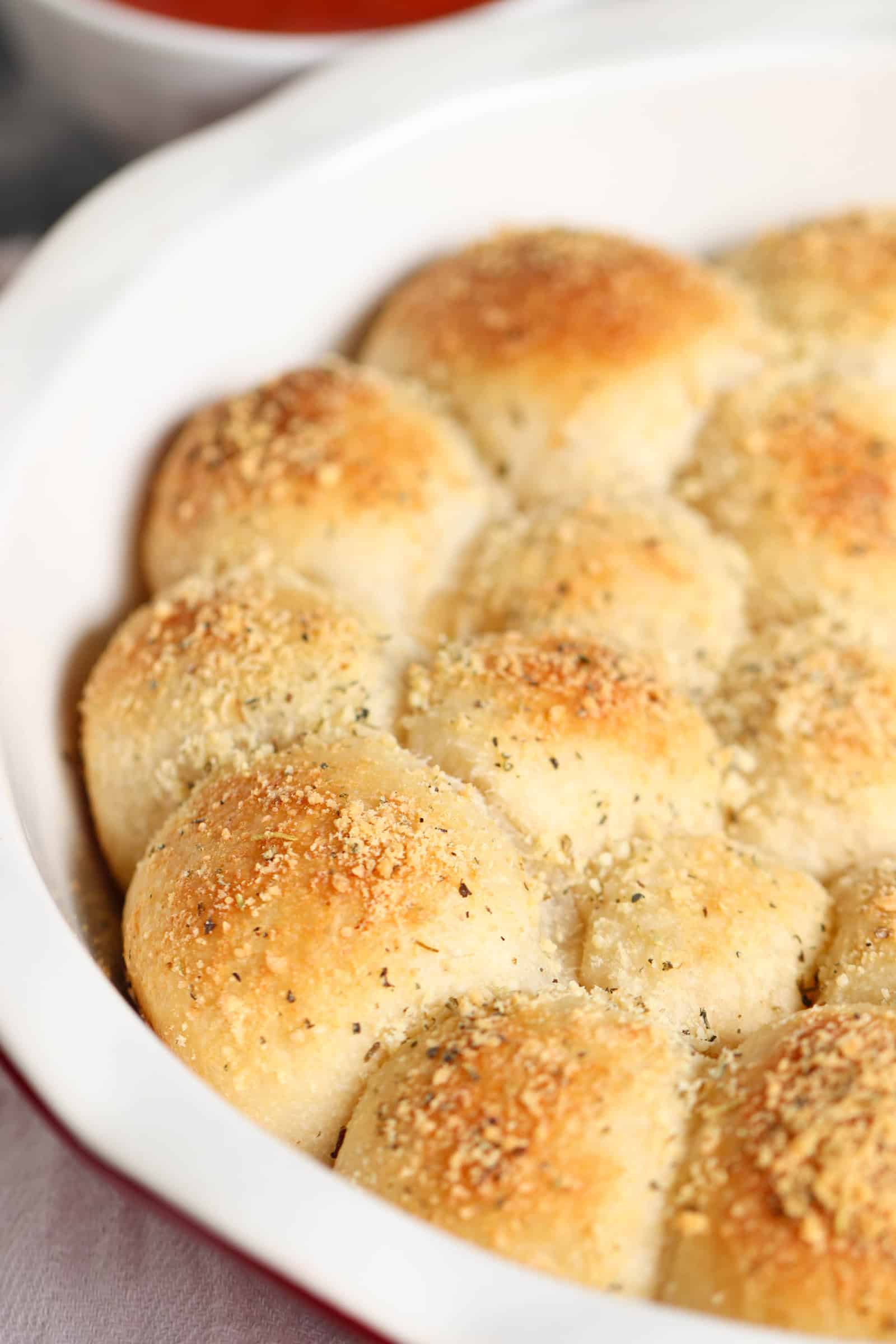 We're all about making things quick and easy for dinner, and these stuffed pizza rolls are no different. With just a few ingredients, you'll have a fun new twist on your classic "pizza night" meal – perfect for a party or for a weeknight dinner.
My whole family loves pizza, so I knew these would be a home run with all of them – the kids AND my husband. At the end of a long week, it was the perfect ending with a big glass of root beer (thanks to my pregnancy cravings!).
Wanting more easy pizza recipes? Try our Pepperoni Pizza Rolls!
What you need to make stuffed pizza rolls:
You only need a few ingredients to make these pizza rolls: refrigerated pizza crust, shredded mozzarella cheese, toppings (we used mini pepperoni slices), and marinara sauce for dipping.
You can use any type of fillings you'd like. Ham and pineapple, sausage, chopped veggies, or just leave them with plain cheese. If you don't have any shredded mozzarella, you could use cubed cheese, too.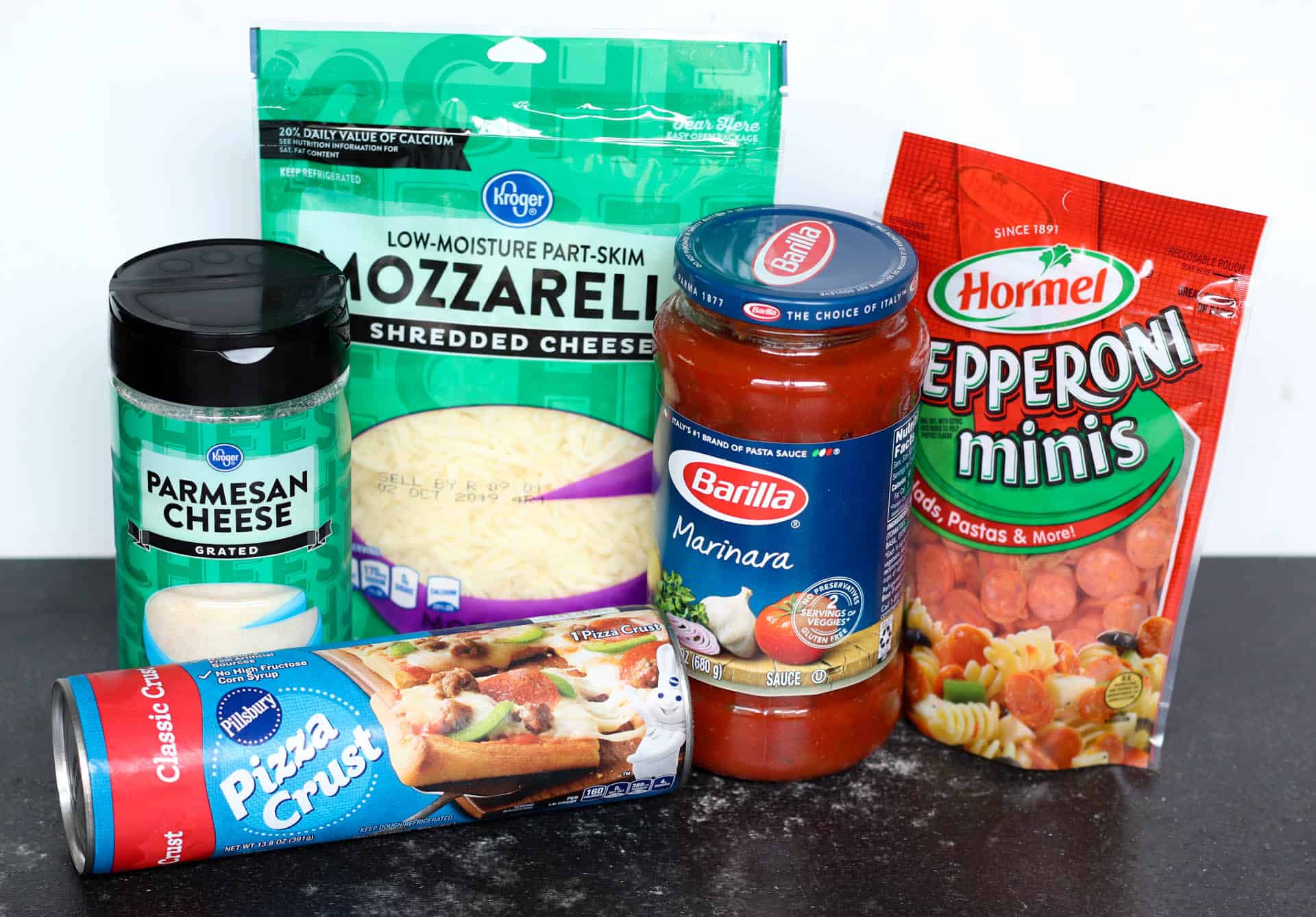 We also love to top these pizza rolls with brushed olive oil or butter and a mixture of Italian seasoning, garlic powder, and grated Parmesan cheese.
If you have a favorite homemade pizza crust recipe, you could use that, too (we just used pre-made crust to save us some time).
Related Recipe: Try our Kid Friendly Homemade Baked Chicken Nuggets!