When you use this homemade teriyaki marinade you are sure to have 5 star grilled teriyaki chicken that is absolutely delicious! Talking the best flavor and tenderness you can imagine.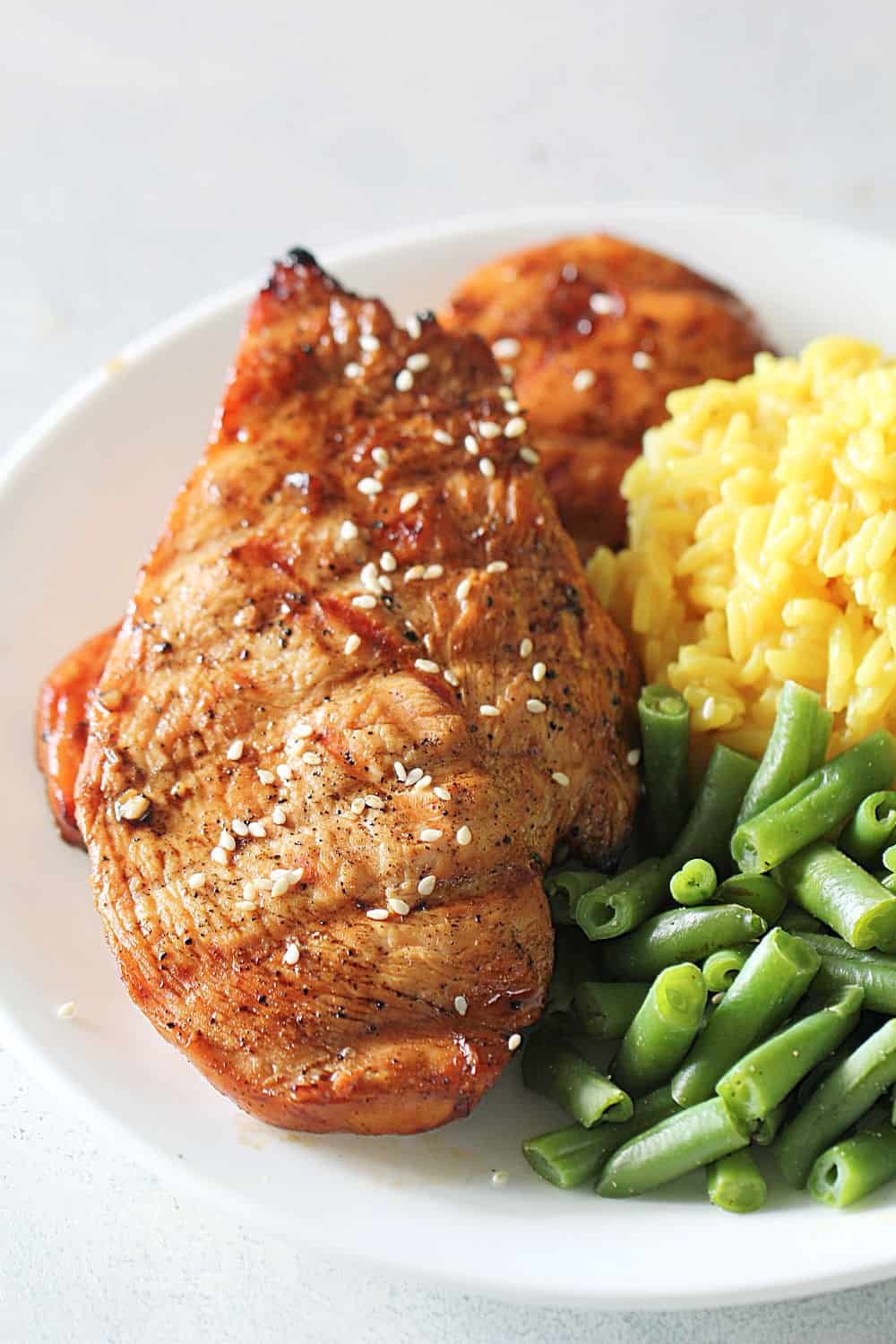 You cannot beat our 5 star grilled teriyaki chicken recipe. We give you the best chicken marinade to produce a very tender and extremely flavorful grilled chicken breast.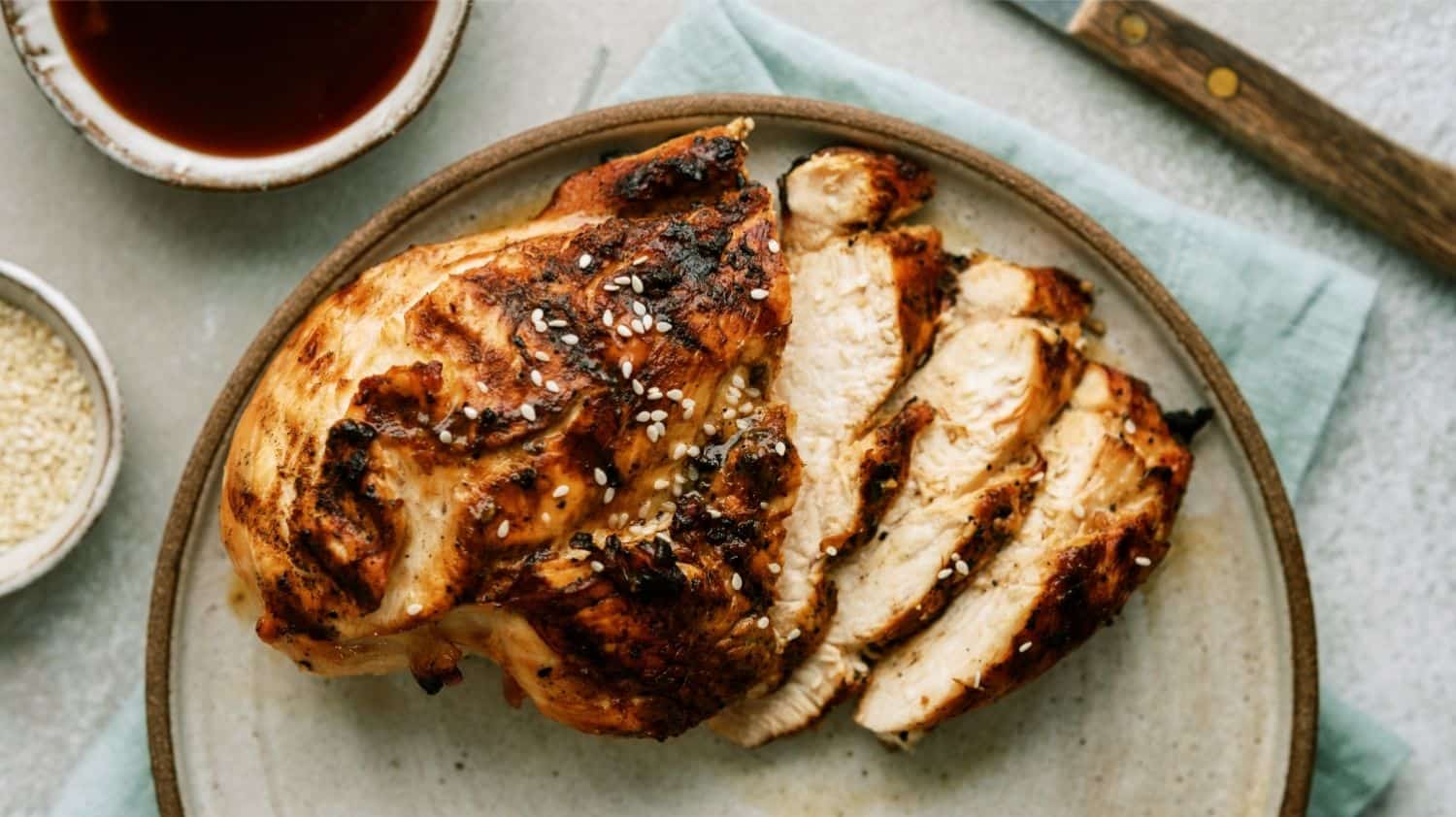 You can make this healthy grilled chicken recipe up the night before and put it in the fridge to marinate overnight. It sounds like doing that makes it easy for you the next day (which it definitely does) but it also plays a critical role in the flavor that this recipe can produce.
This will soon become a favorite family dinner to make this summer out on the grill. I know we love to use this simple recipe often during the summer months. Especially because everyone raves about how delicious it is, aka why it's called 5 star grilled teriyaki chicken.
To make this the perfect BBQ, serve this teriyaki chicken with some of our Loaded Macaroni Salad, Grilled Vegetable Kabobs, and don't forget Grandma's 5 Cup Creamy Fruit Salad!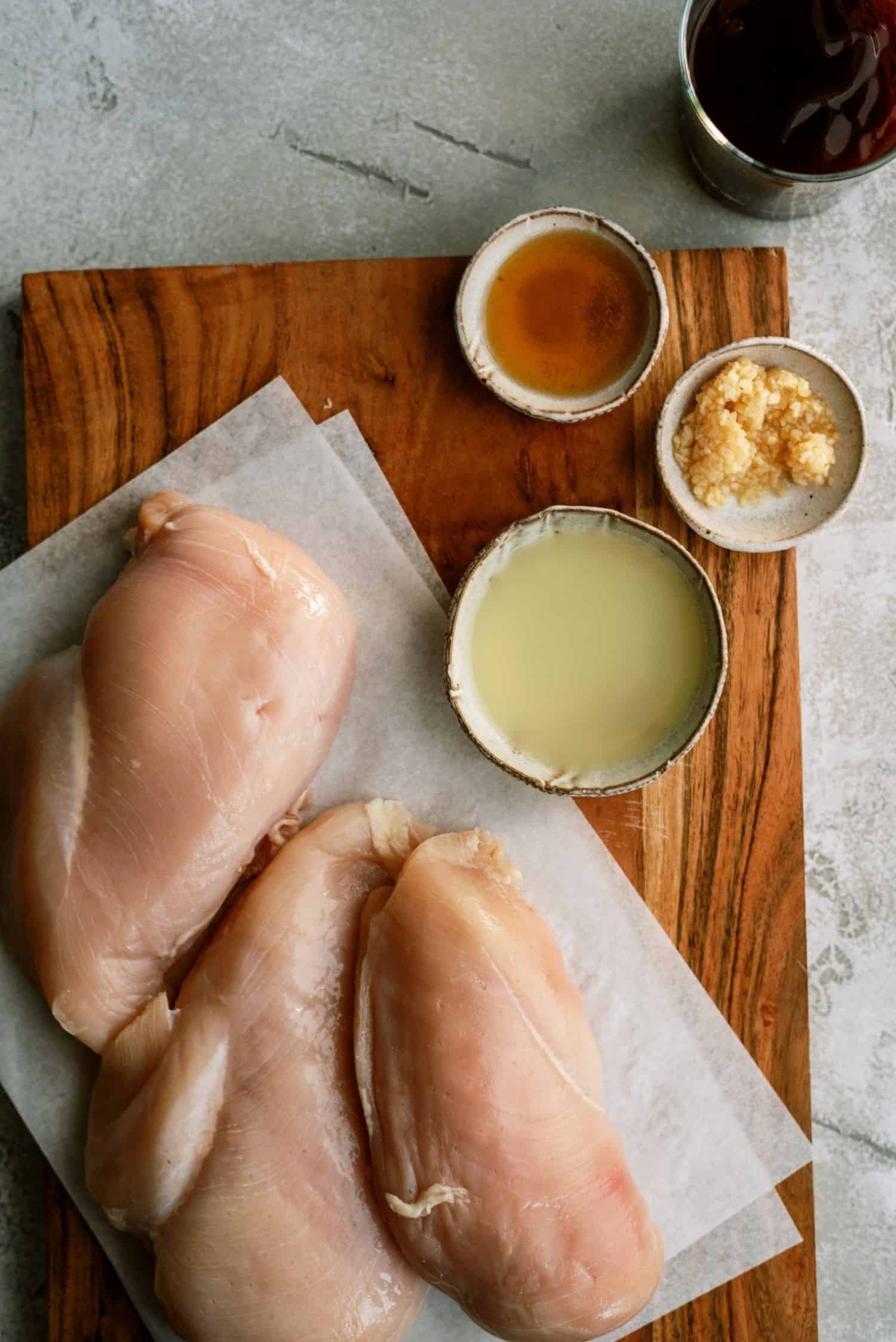 Ingredients Needed For This 5 Star Grilled Teriyaki Chicken:
Boneless, skinless chicken breasts
Teriyaki sauce
Lemon juice
Minced garlic
Sesame oil
How To Make This 5 Star Grilled Teriyaki Chicken:
This is one of the easiest marinades you can make, but will make your chicken taste AMAZING.
Start by trimming the fat off the chicken and then placing it in a large ziplock bag.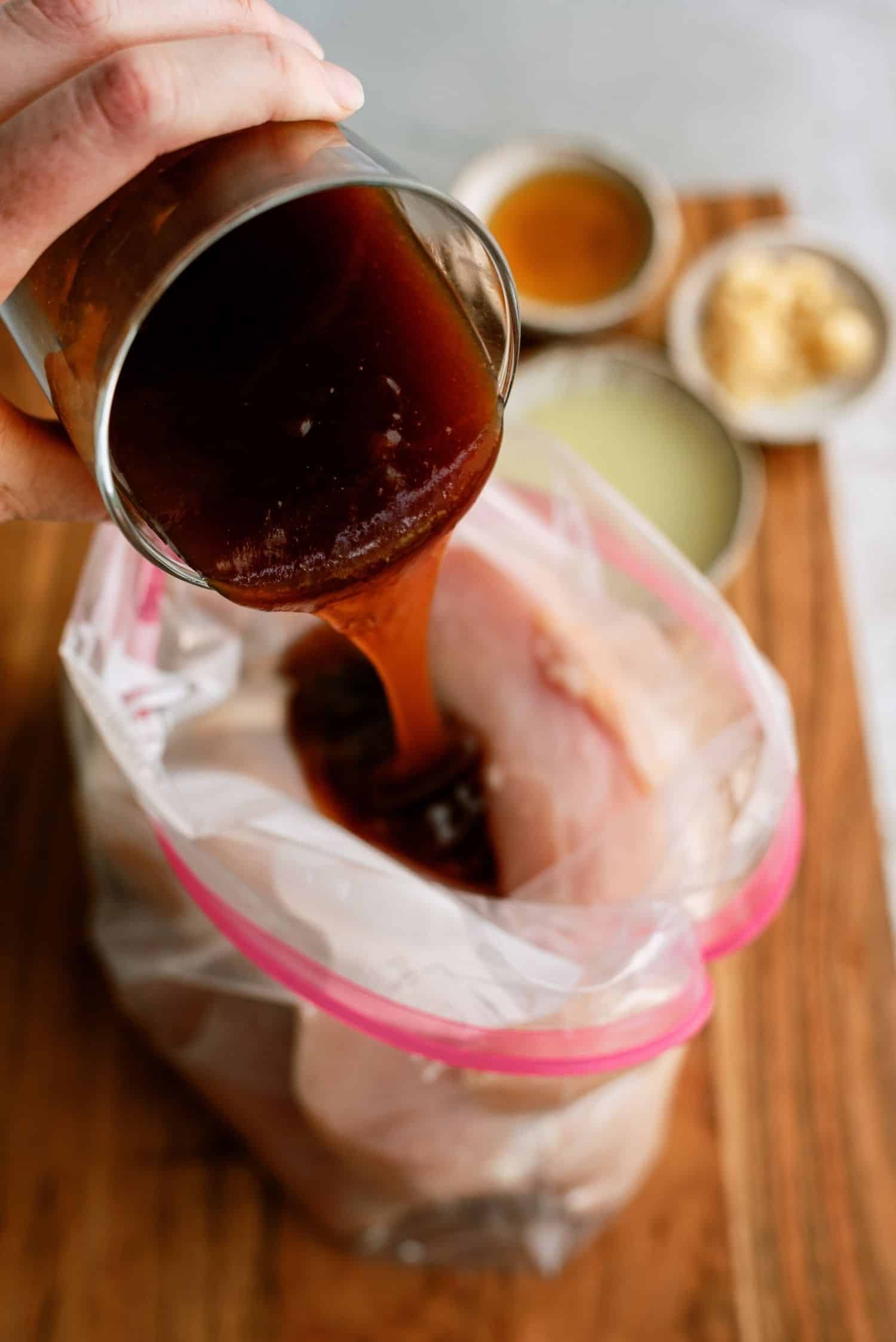 Then, pour in the lemon juice, minced garlic, and the sesame oil into the ziplock bag with the chicken.
Once you have it all in there, reseal the bag and give it a little shake to mix everything up and make sure the chicken is coated in the marinade.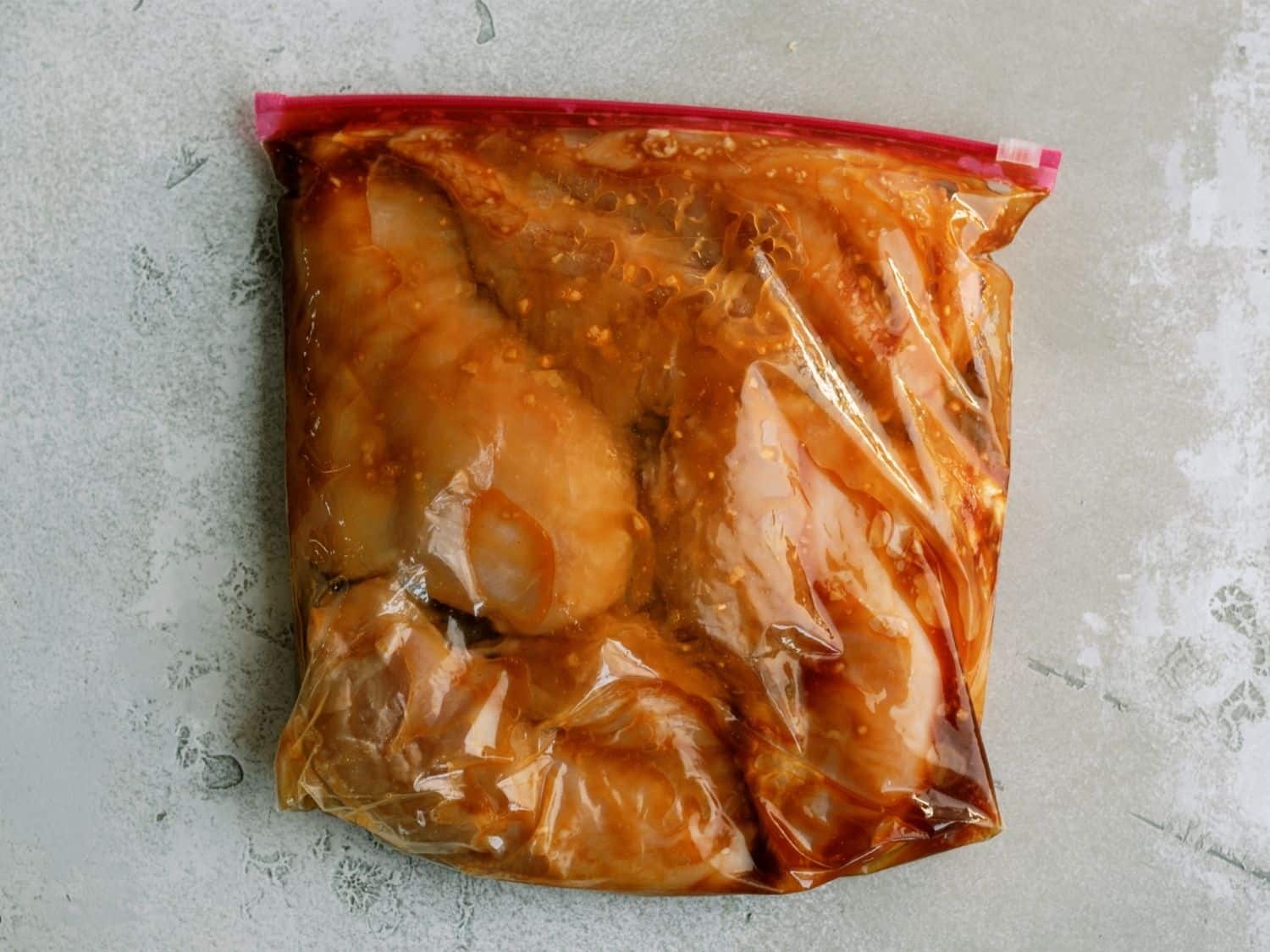 Now, just place the ziplock bag in the fridge for at least 4-8 hours (2 hours bare minimum) but for the best flavor, overnight.
When you are ready to cook the chicken, preheat the grill.
Then, remove the chicken from the bag of marinade and immediately discard the remaining marinade to avoid foodborne illnesses.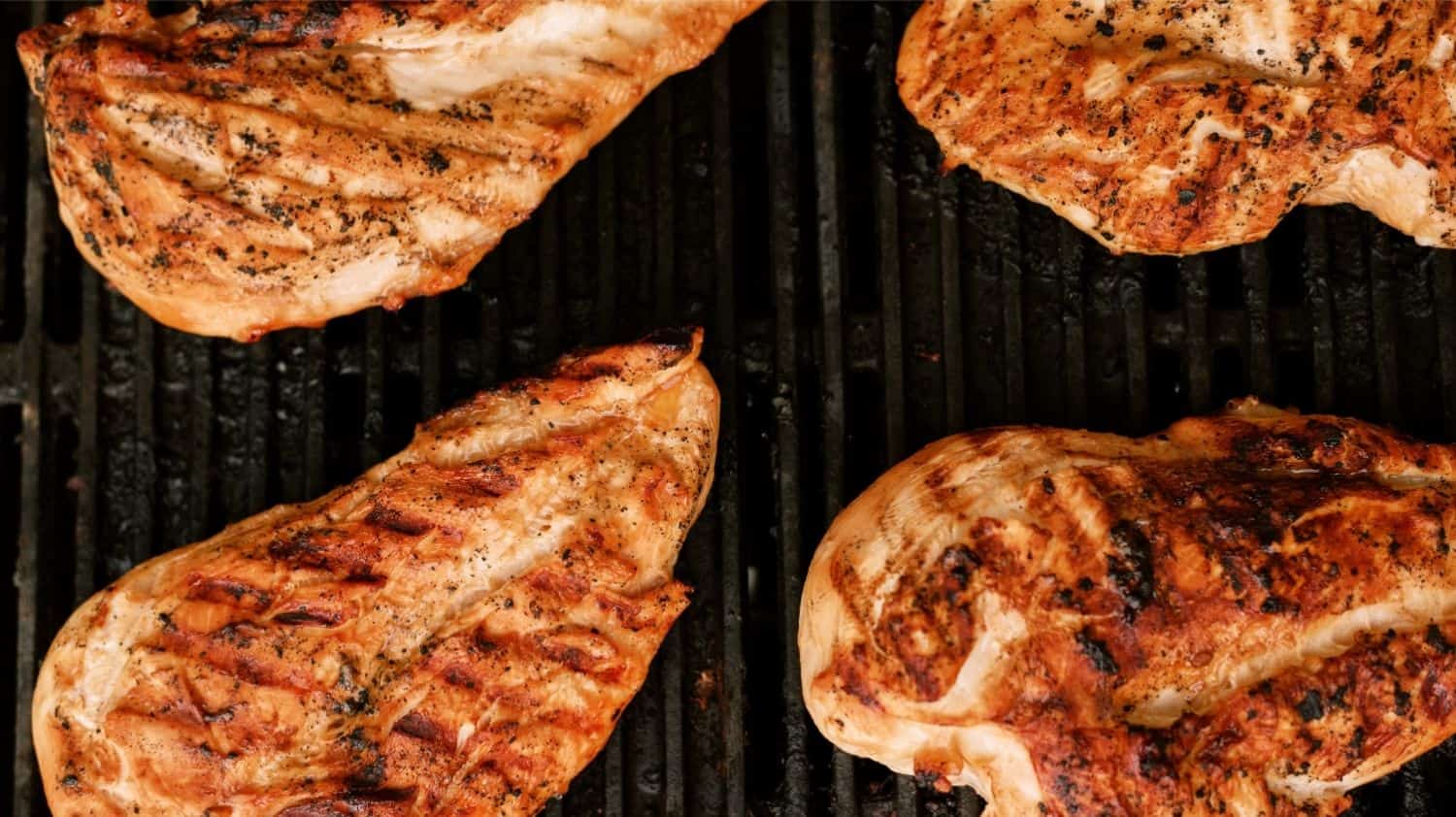 Once the grill is ready, place the chicken breast on the grill and cook it on each side for 6-8 minutes or until the chicken is cooked all the way through.
To be sure, you can use a meat thermometer and place it in the thickest part of the chicken and make sure it reads at least 165 degrees fahrenheit.
Related Recipe: Try our Honey Lime Grilled Chicken Marinade Recipe!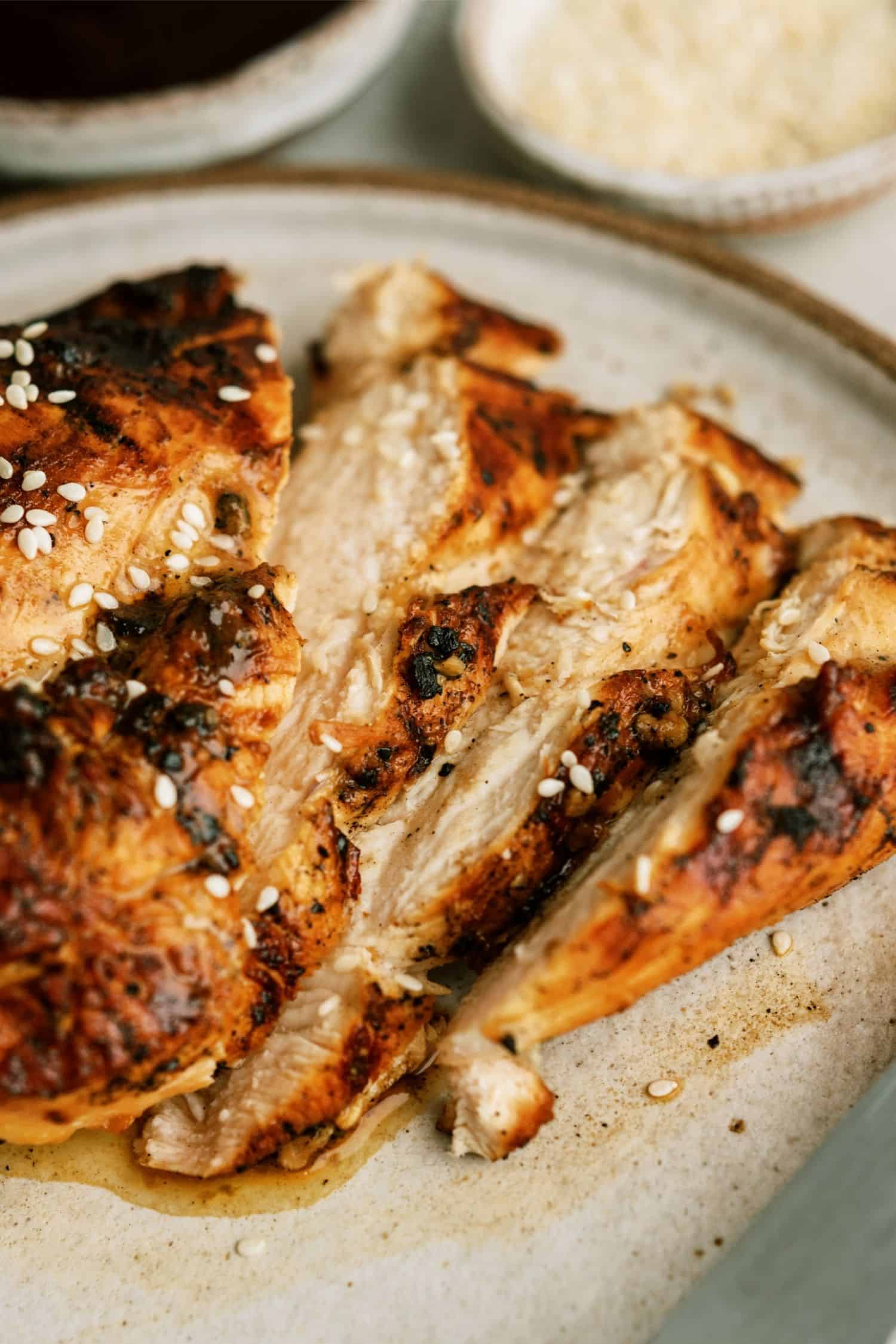 To Make This Healthy Grilled Chicken Recipe You Will Need:
Grill (THIS is a great one!)
Ziplock bag
Grilling tools
Meat thermometer