Need a quick side dish? This Apple Cranberry Walnut Chopped Green Salad is our favorite and it explodes with flavor and a secret dressing that is SO easy to make.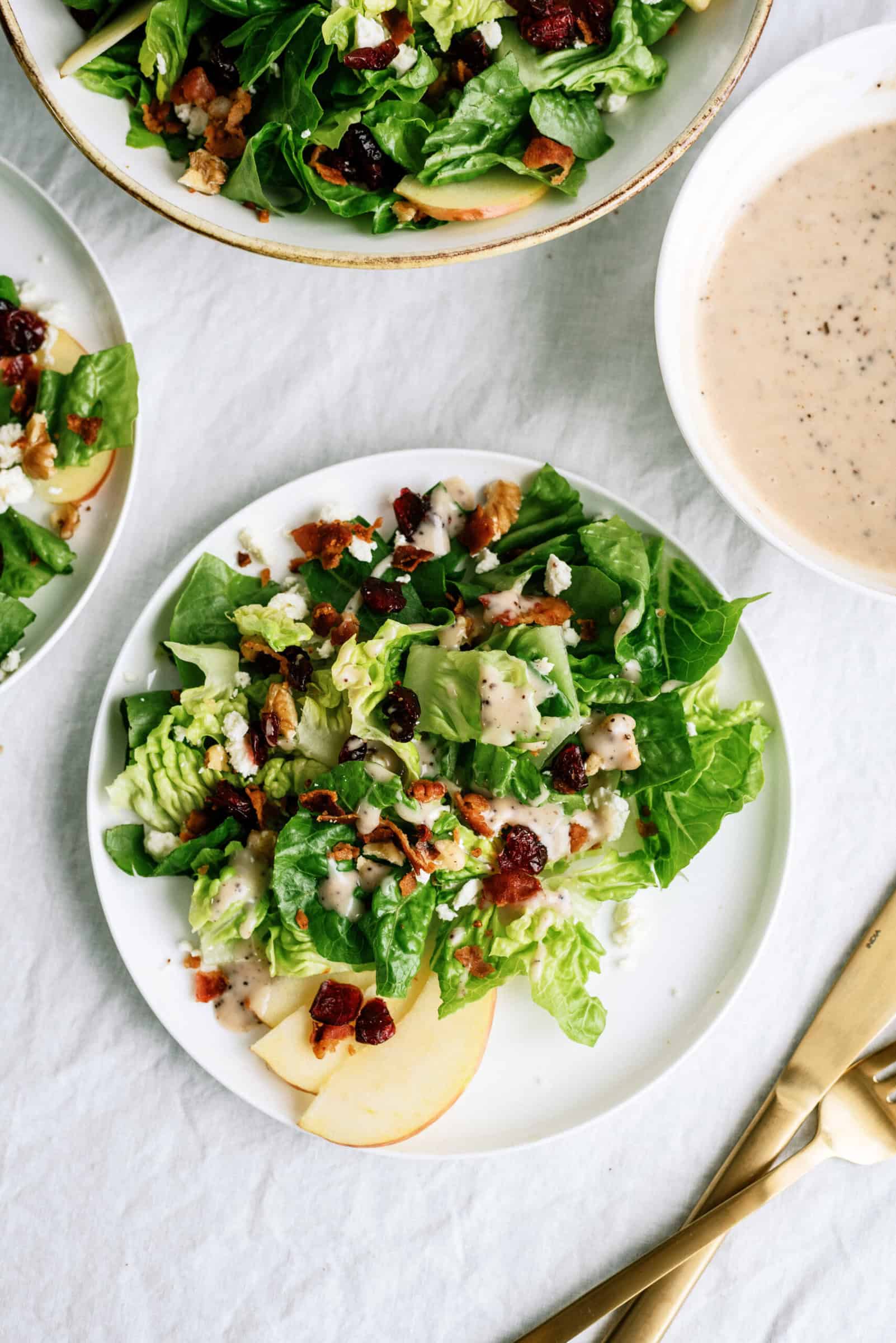 This Apple Cranberry Walnut Green Chopped Salad recipe is a super easy dish to make that the whole family would love for Thanksgiving dinner or any family dinner!
You will impress your guests and everyone will want the recipe – little do they know how easy it is to throw together.
The secret is in the dressing – and it's so incredibly easy to make!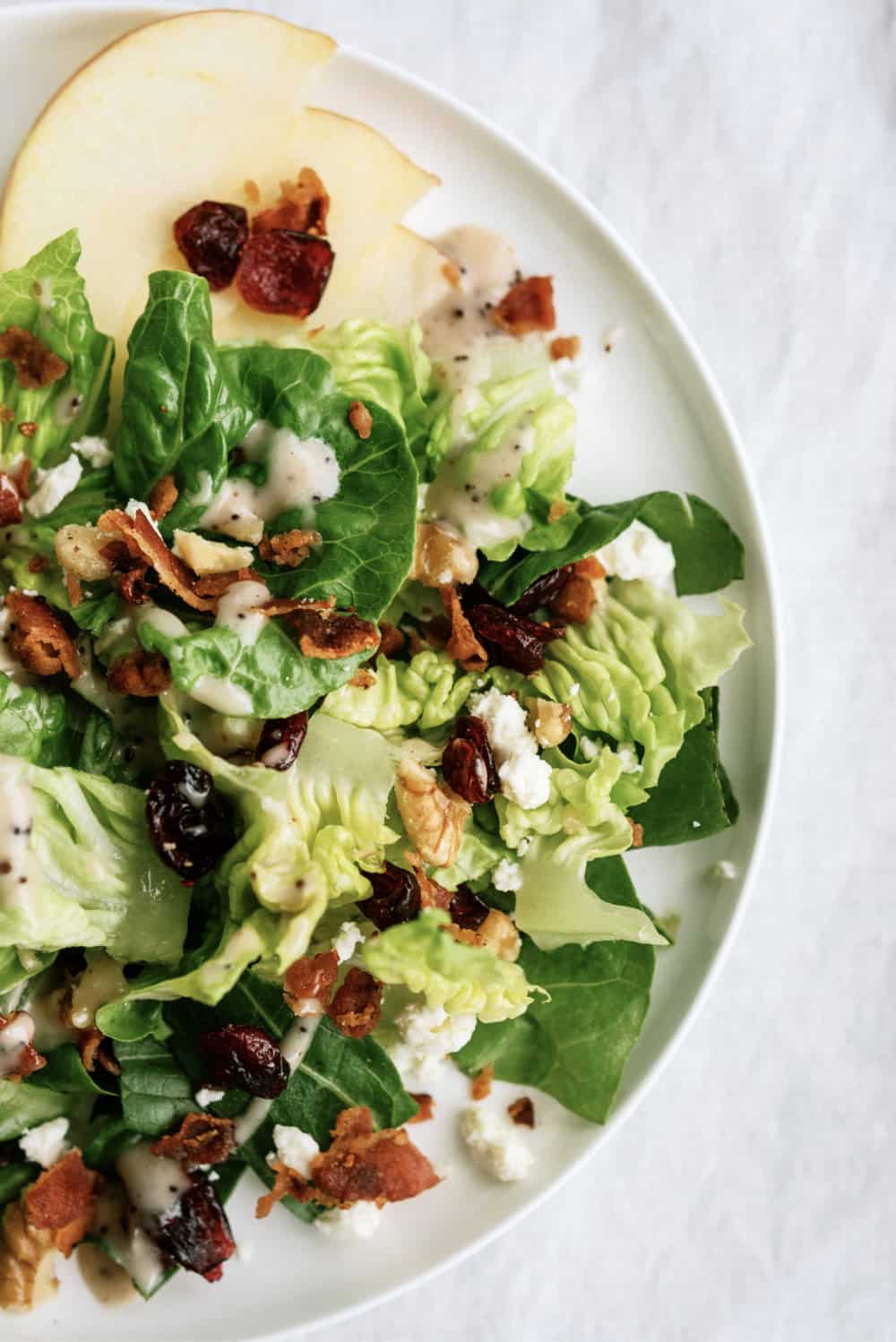 Apple Walnut Cranberry Salad has quickly become one of my go-to recipes to make this fall.
If you love this salad recipe you should try our:
Bring one of them to your next get-together or add them as a side dish for your next meal!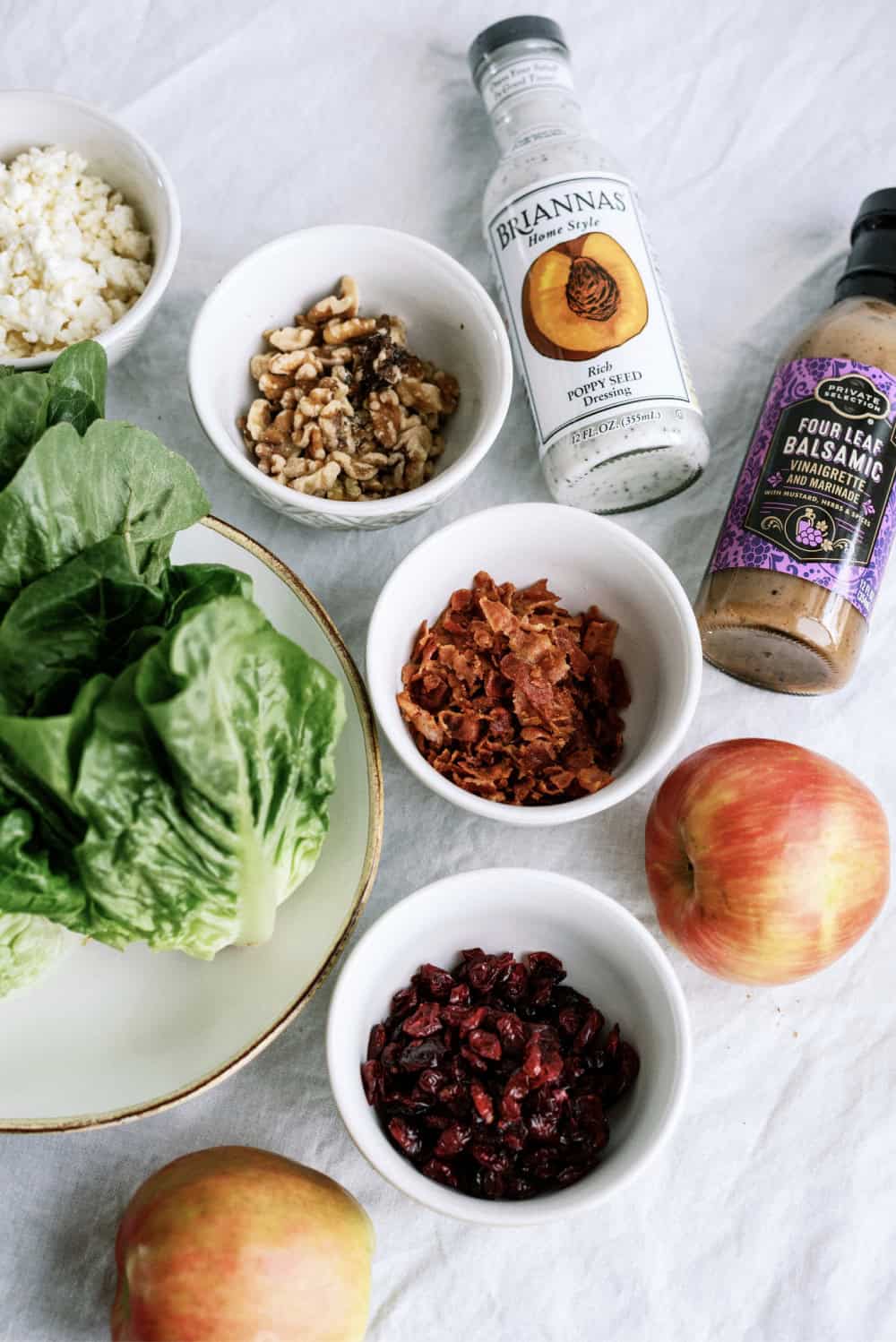 Ingredients in Apple Cranberry Walnut Green Chopped Salad:
Romaine lettuce (chopped)
Apples (or pears)
Dried cranberries
Chopped walnuts (or pecans/almonds)
Bacon (crisp and crumbled)
Feta cheese (crumbled)
Poppyseed salad dressing
Balsamic Vinaigrette dressing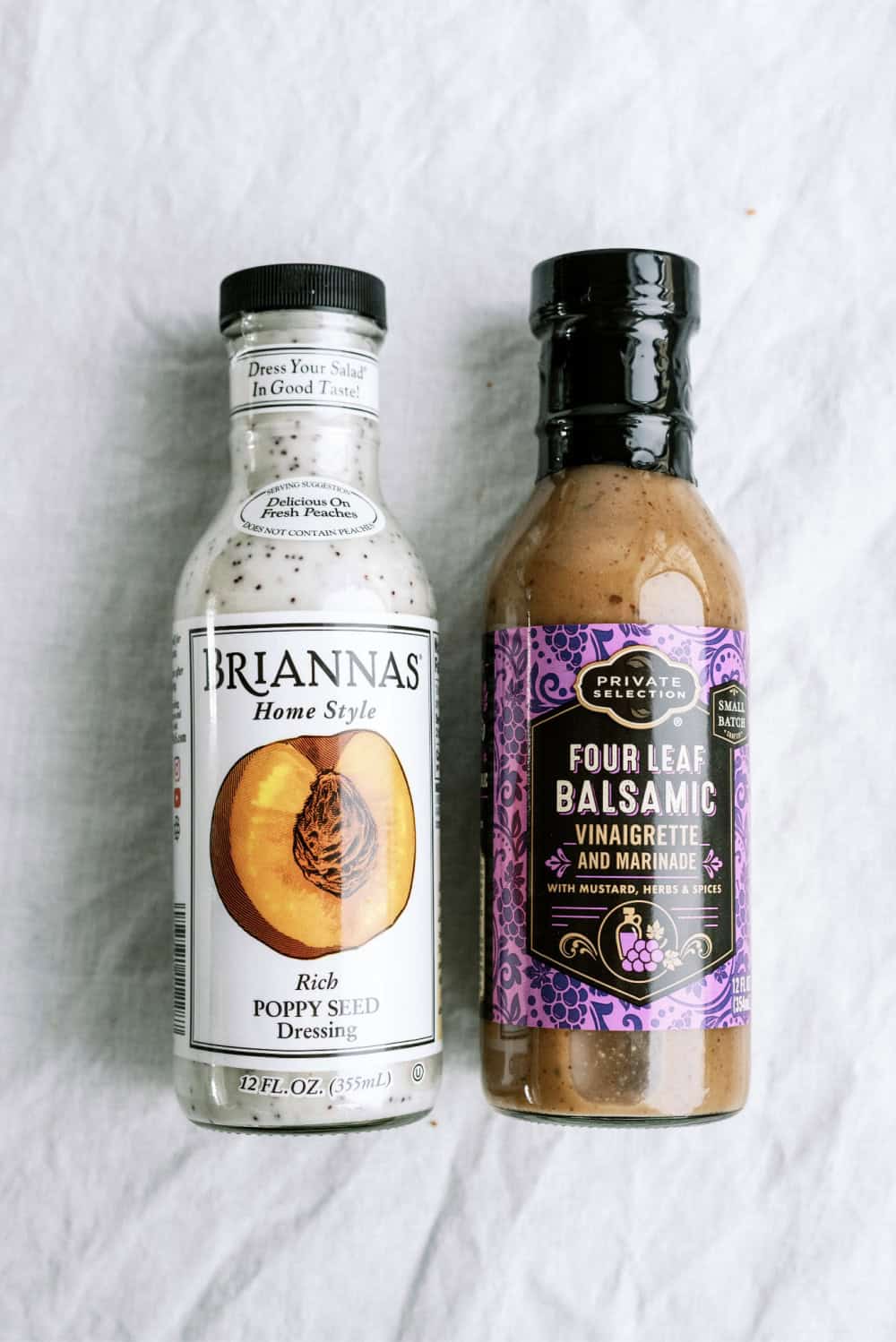 How To Make Apple Cranberry Walnut Green Chopped Salad:
When starting out grab your lettuce, apples, cranberries, walnuts, bacon, and feta cheese and combine them all in your large mixing bowl.
Next, you will combine the balsamic vinaigrette with the poppy seed dressing in your smaller bowl.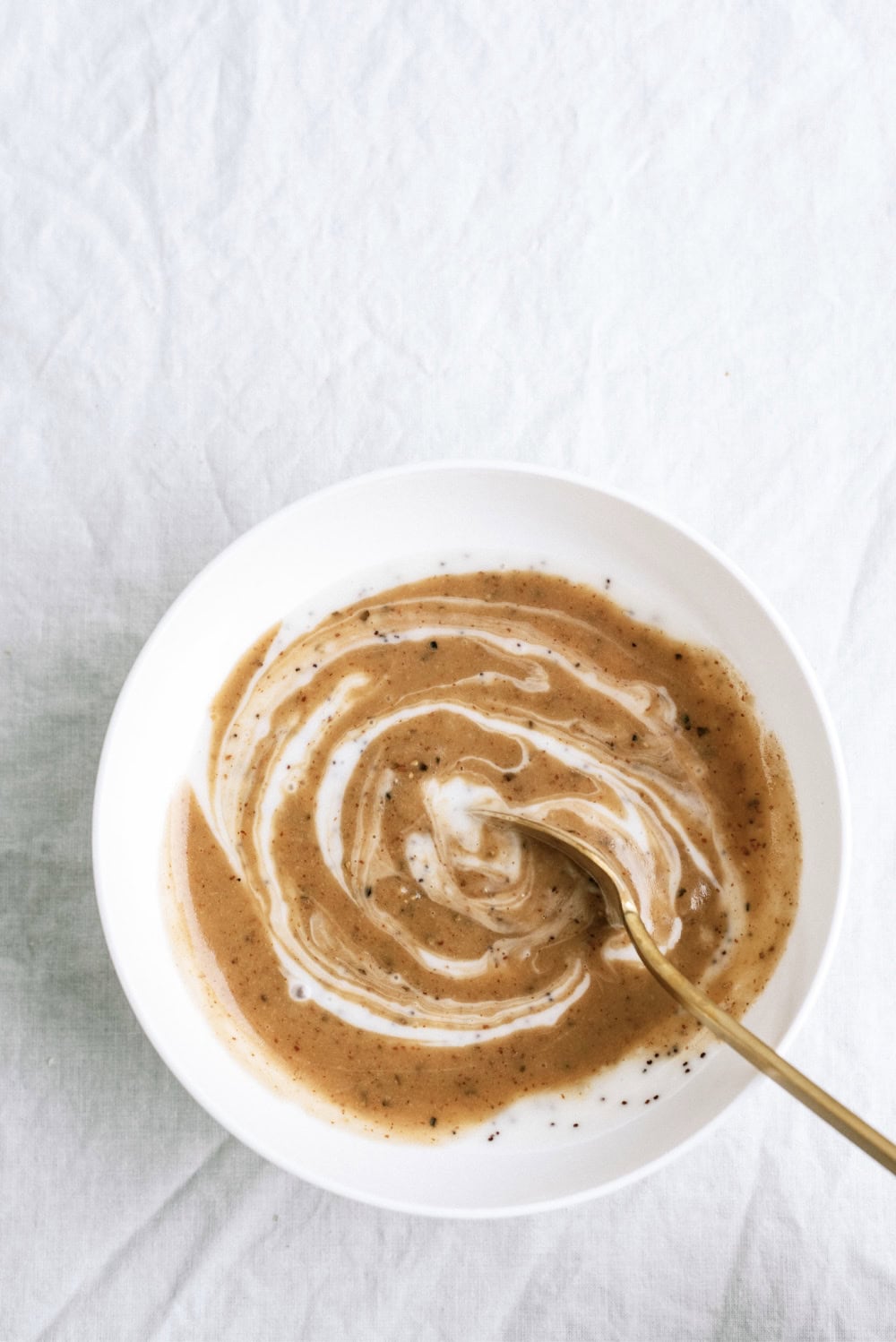 NOTE: Be sure you are using balsamic vinaigrette dressing NOT plain balsamic vinegar.
Drizzle this over your salad right before you serve it.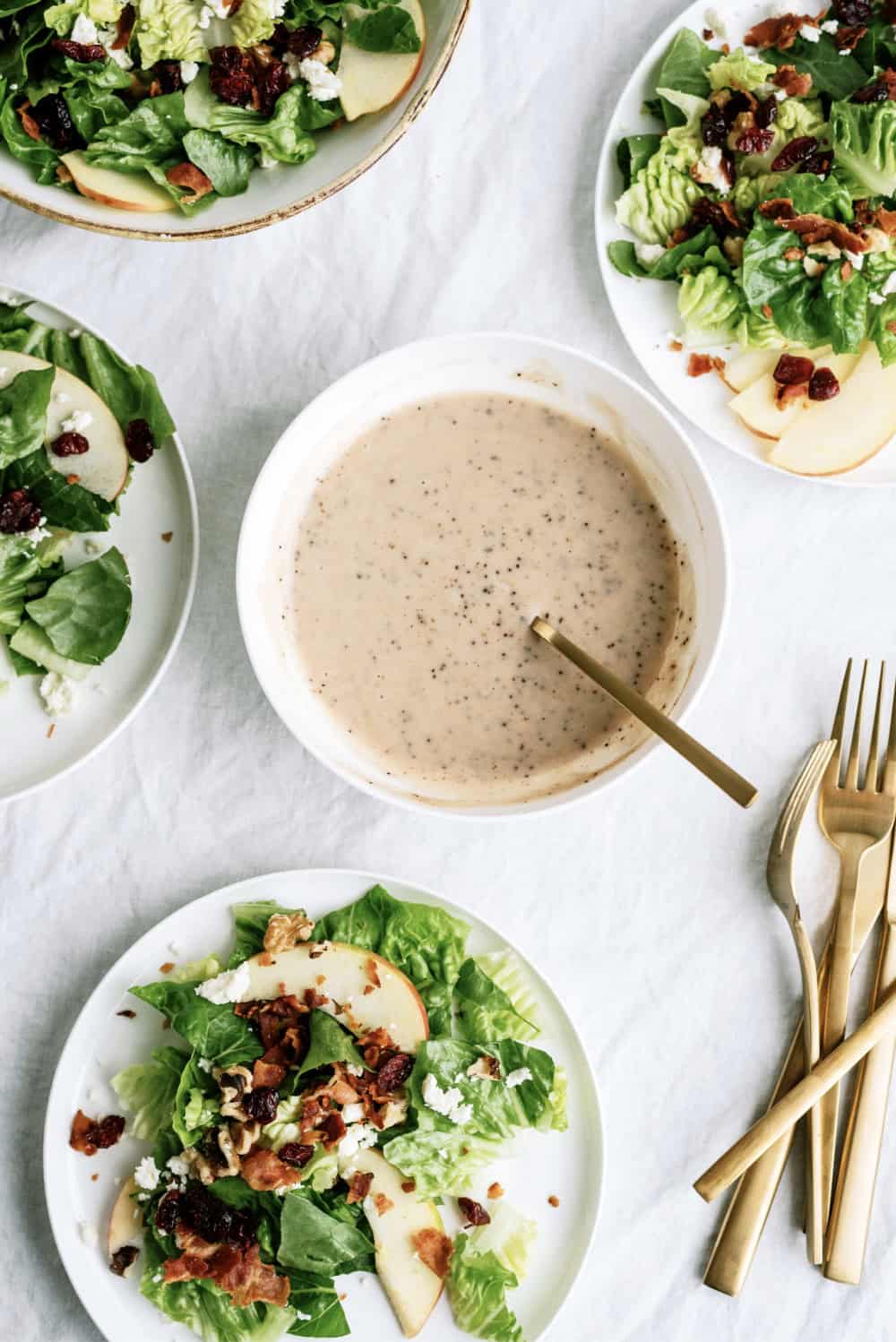 Prefer more dressing? Test out different mixtures with these dressings to find your perfect combination.
The salad will get soggy if the dressing is left on any leftovers, so be sure to only add dressing to the salad you plan to eat right away.
Now simply serve and enjoy!
Want more cranberry recipes?! Try our Fluffy Cranberry Salad!
You'll need these tools for this side dish salad recipe:
Small mixing bowl
Large mixing bowl
Whisk (THESE work great!)