You will love the convenience of our Caramel Apple Jello Salad. It's the best salad to throw together when you are in a crunch for time. Caramel Apple Jello Salad will come together in only 10 minutes. You'll have requests for this delicious sidedish.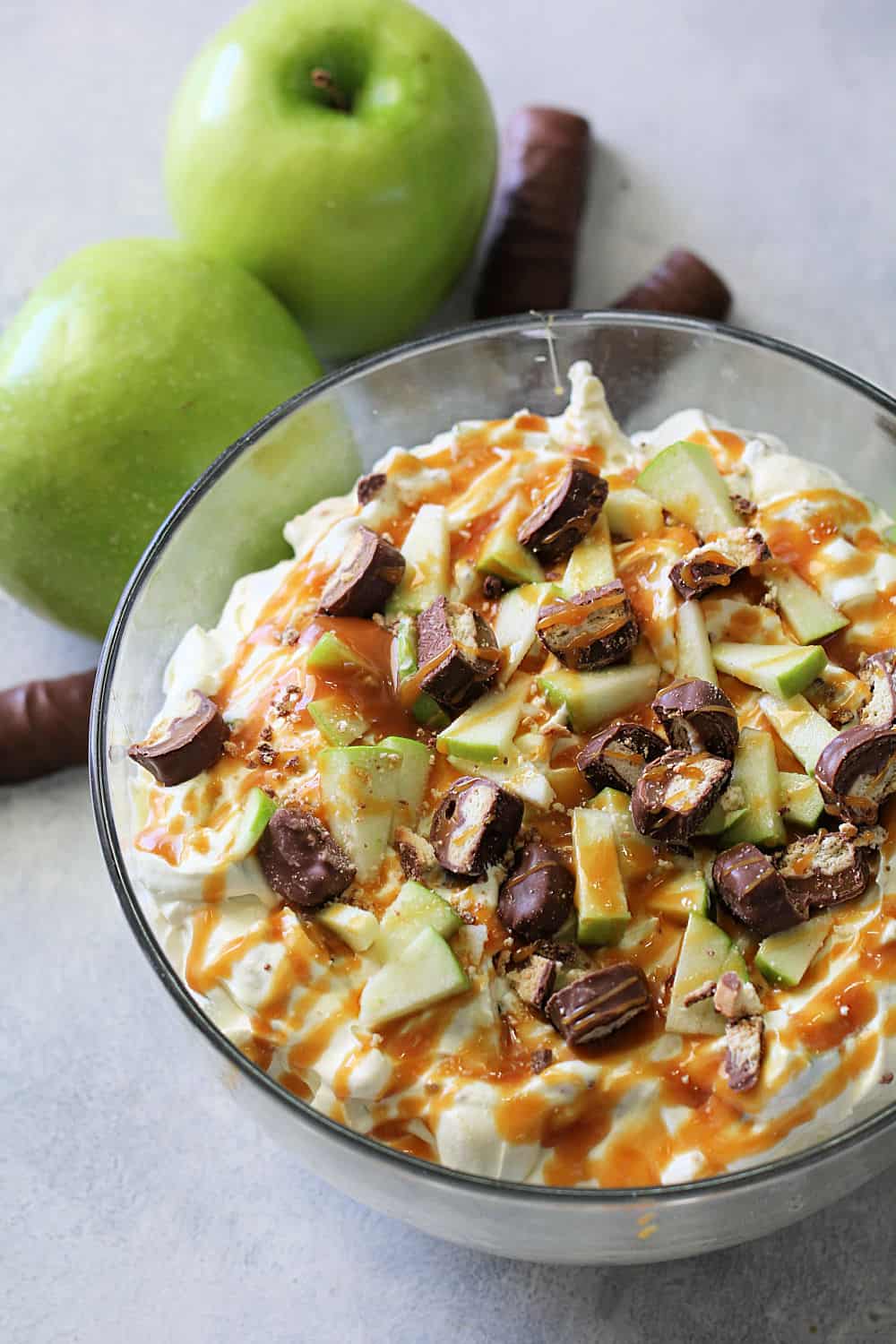 We love when we find a great salad or side dish recipe that our whole family will love. And it's even better when that dish can come together from start to finish in 10 quick minutes.
That is exactly what our Caramel Apple Jello Salad is all about. It's often requested by family and friends when we have a potluck dinner. This recipe could also double as a dessert with the whipped topping and candy bars stirred in.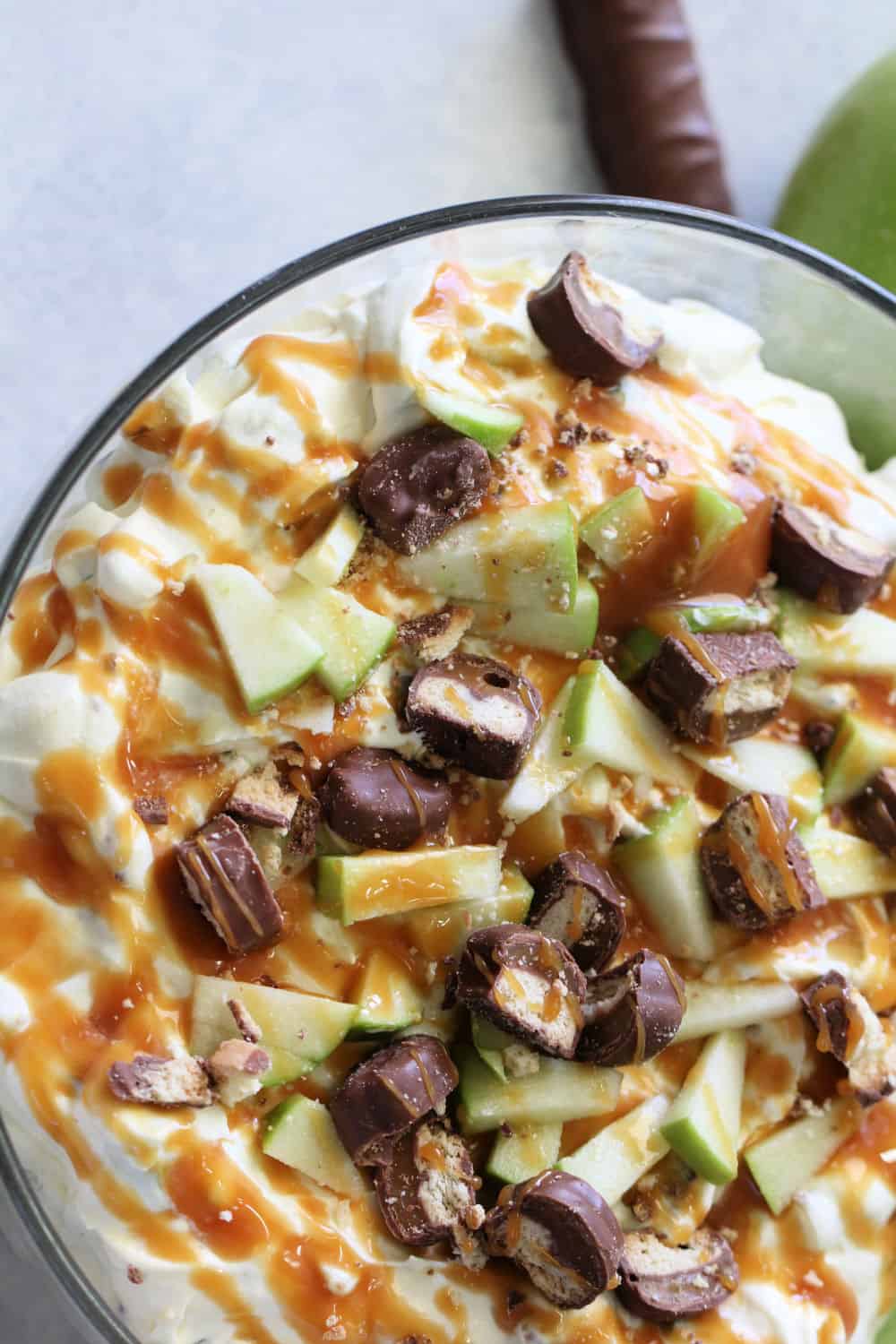 It's been a family favorite salad at every family gathering. The kids are first in line when we serve caramel apple jello salad. The adults love it, too, and are right behind the kids.
'Tis the season for caramel apples. And you get that caramel apple taste in every bite. Caramel Apple Jello Salad is perfect in the fall when apples are at their peak. The good thing about this salad is that apples are delicious all year round. So it's perfect anytime.
Can Caramel Apple Jello Salad be made ahead of time?
The wonderful thing about caramel apple jello salad is that it comes together in 10 easy minutes. It's one of those recipes that won't set you back if you are trying to prepare an entire meal.
This salad is best when made within 1-3 hours before eating it. We like to make it within one to two hours of our dinner. We have saved leftovers for the day after and it does get a little runny the next day. But it's still delicious and we didn't think twice about devouring it.