Caramel pumpkin poke cake is the best pumpkin dessert. Make this holiday dessert recipe filled with the delicious pumpkin, caramel, and cinnamon flavors of Fall.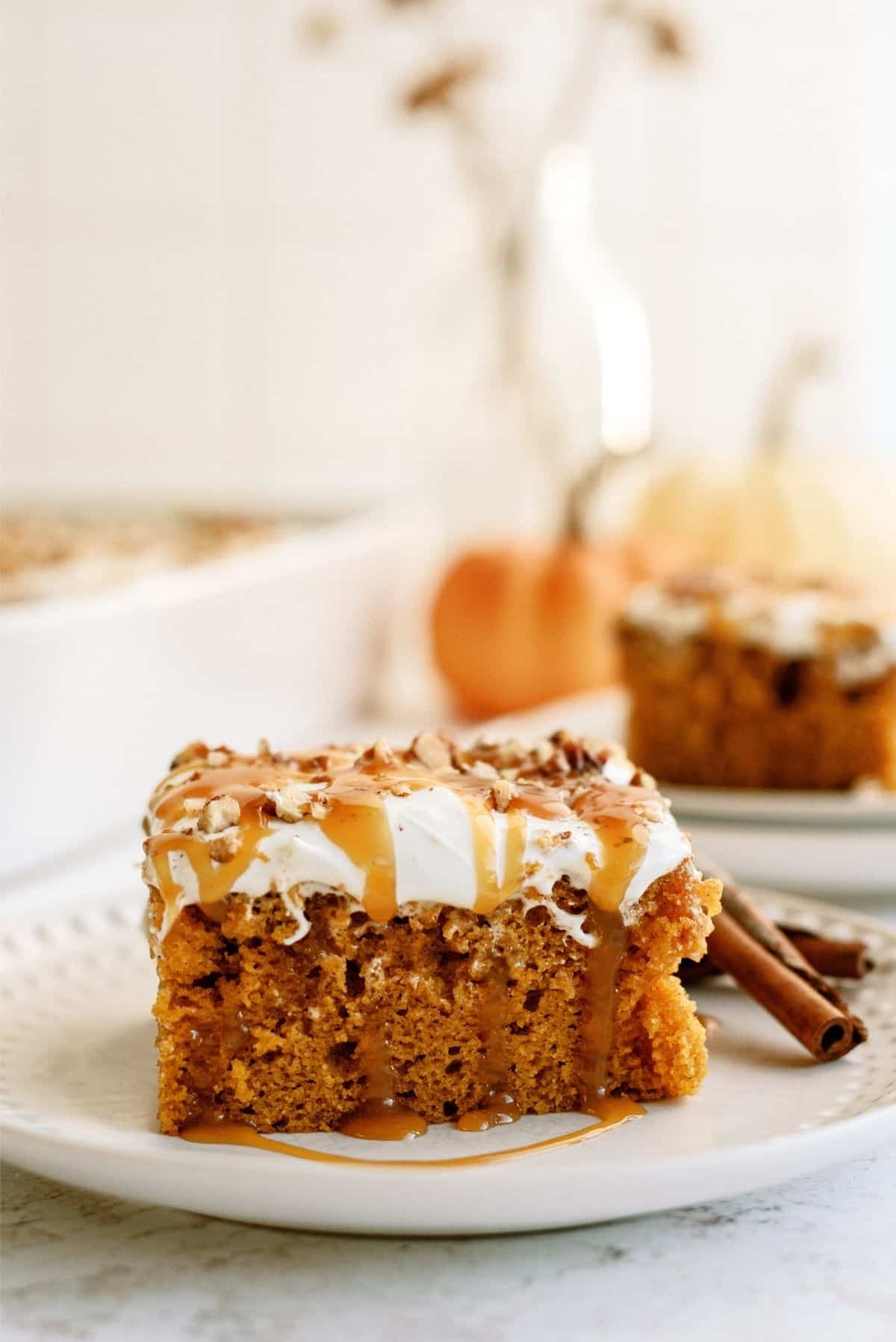 You have just found your new favorite family dessert with this caramel pumpkin poke cake! This recipe will produce the most moist pumpkin cake you'll have ever had.
Since the holidays are coming up, oftentimes pumpkin pie is a great dessert to serve, however not everyone enjoys pie. So, consider serving this alongside it so everyone can enjoy a great holiday dessert.
My picky eaters even love this dessert, even more than birthday cake! It truly is a crowd pleaser recipe, so it is perfect for your next get-together.
Poke cakes are seriously the way to go! They always make the most moist and delicious cakes. For more great recipes try out thin mint poke cake, reese's peanut butter poke cake, and chocolate turtle poke cake!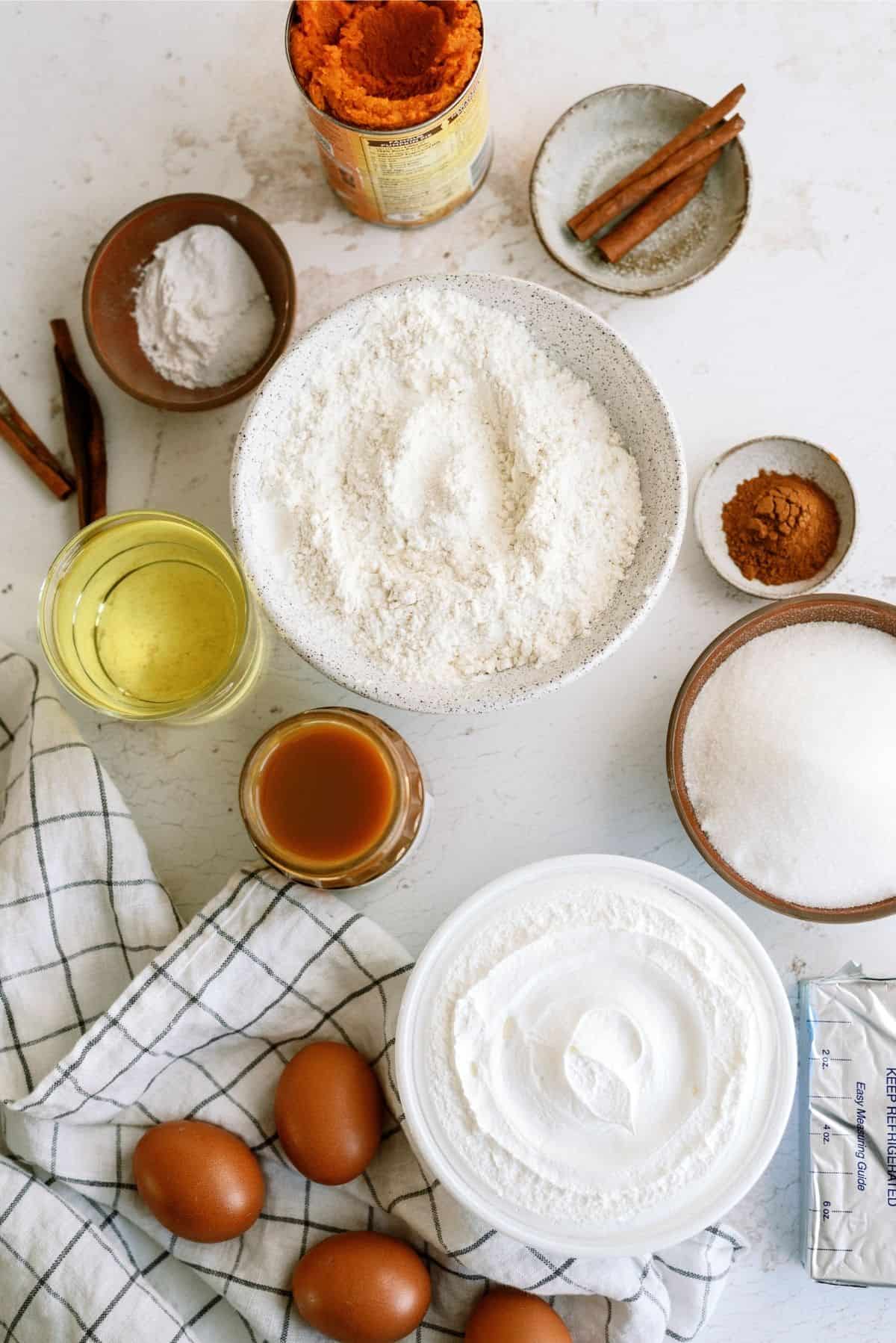 Ingredients You'll Need For Our Caramel Pumpkin Poke Cake Recipe:
Eggs
White sugar
Vegetable oil
Pumpkin puree
All-purpose flour
Baking powder
Salt
Baking soda
Ground cinnamon
Caramel topping
Cream cheese
Cool Whip
Powdered sugar
Chopped pecans
How To Make Our Caramel Pumpkin Poke Cake Recipe:
Start by preheating your oven to 350 degrees.
Then prepared your 9×13 inch baking pan with nonstick cooking spray and set it aside.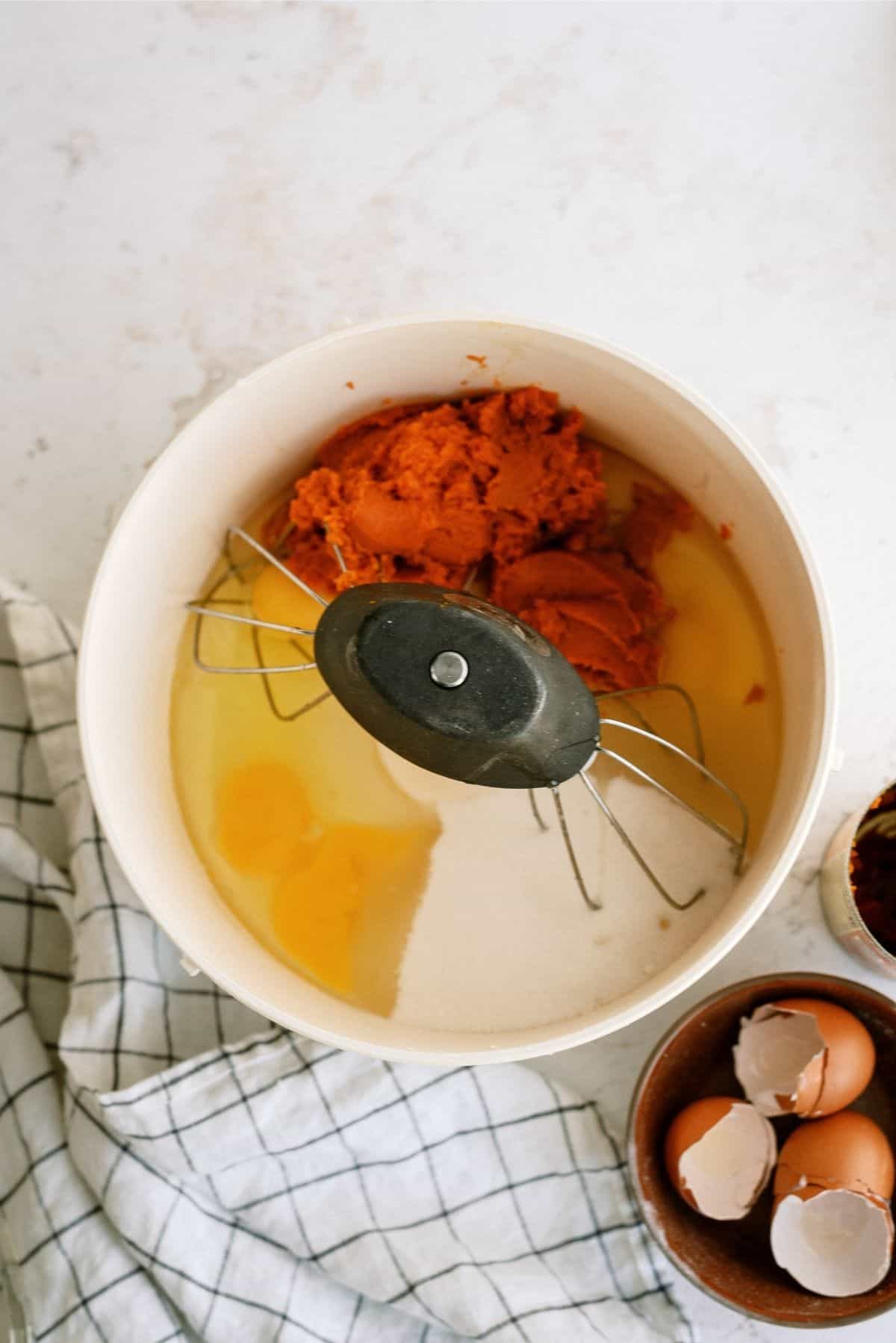 Now, in a medium-sized mixing bowl mix together the eggs, sugar, oil, and pumpkin puree until it is nice and smooth.
In another mixing bowl sift together the flour, baking soda, salt, baking powder, and cinnamon, and then add the wet ingredients into the bowl.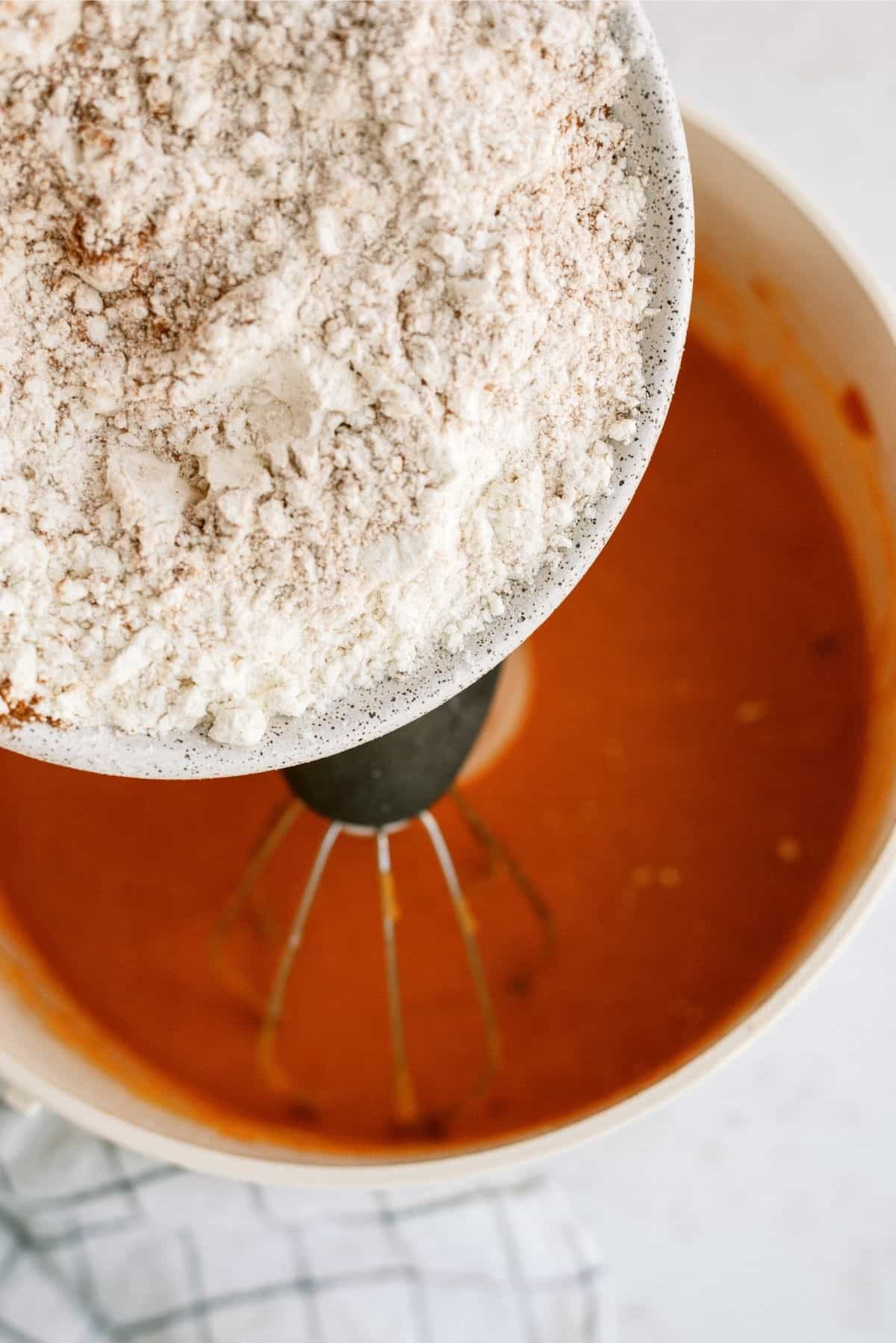 Mix it all together until it is well combined and there are no lumps.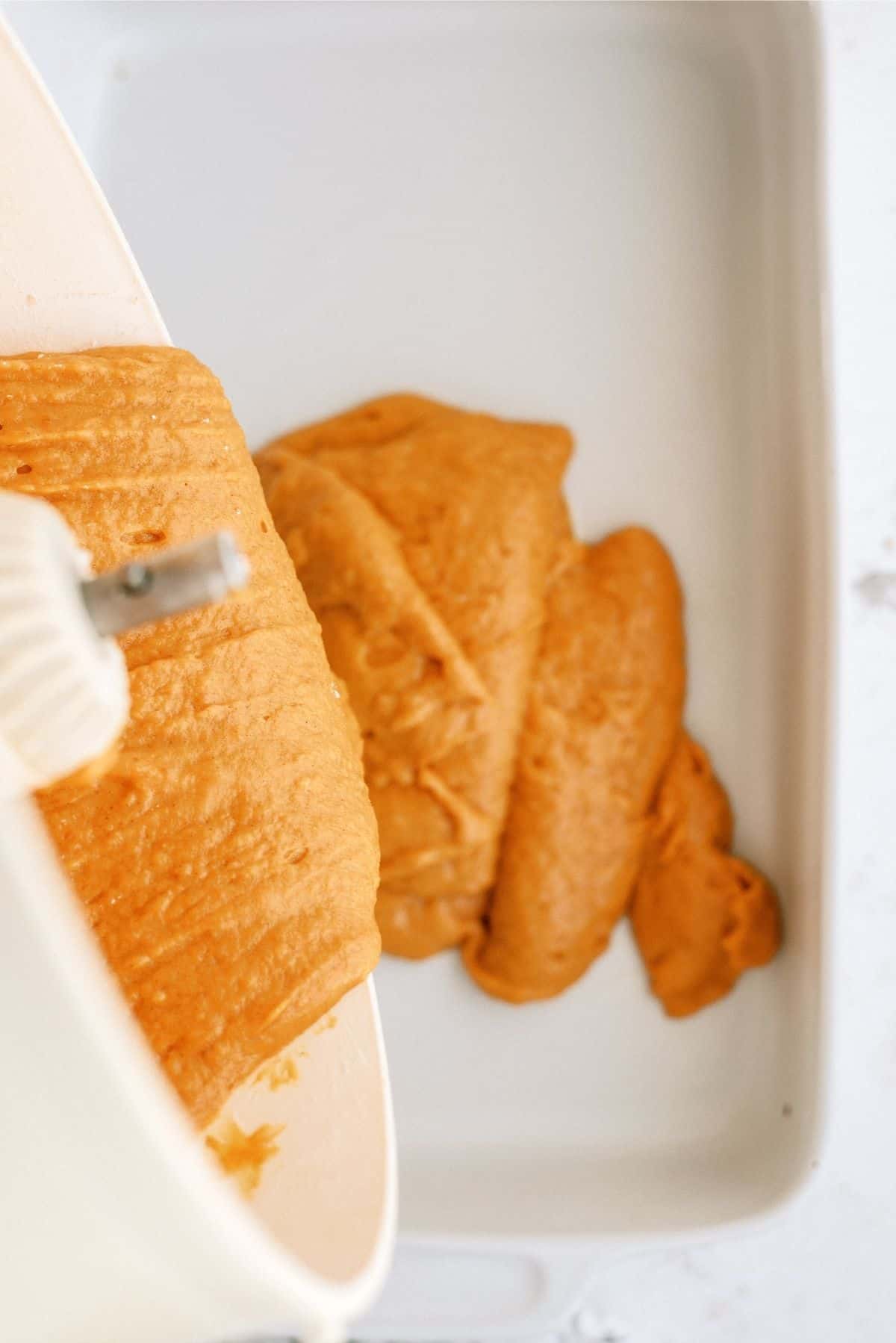 Then pour it into the prepared 9×13 inch pan and place it in the oven and bake it at 350 degrees for 30-35 minutes.
When it is done baking, pull it out of the oven and let it cool down for about 10 minutes.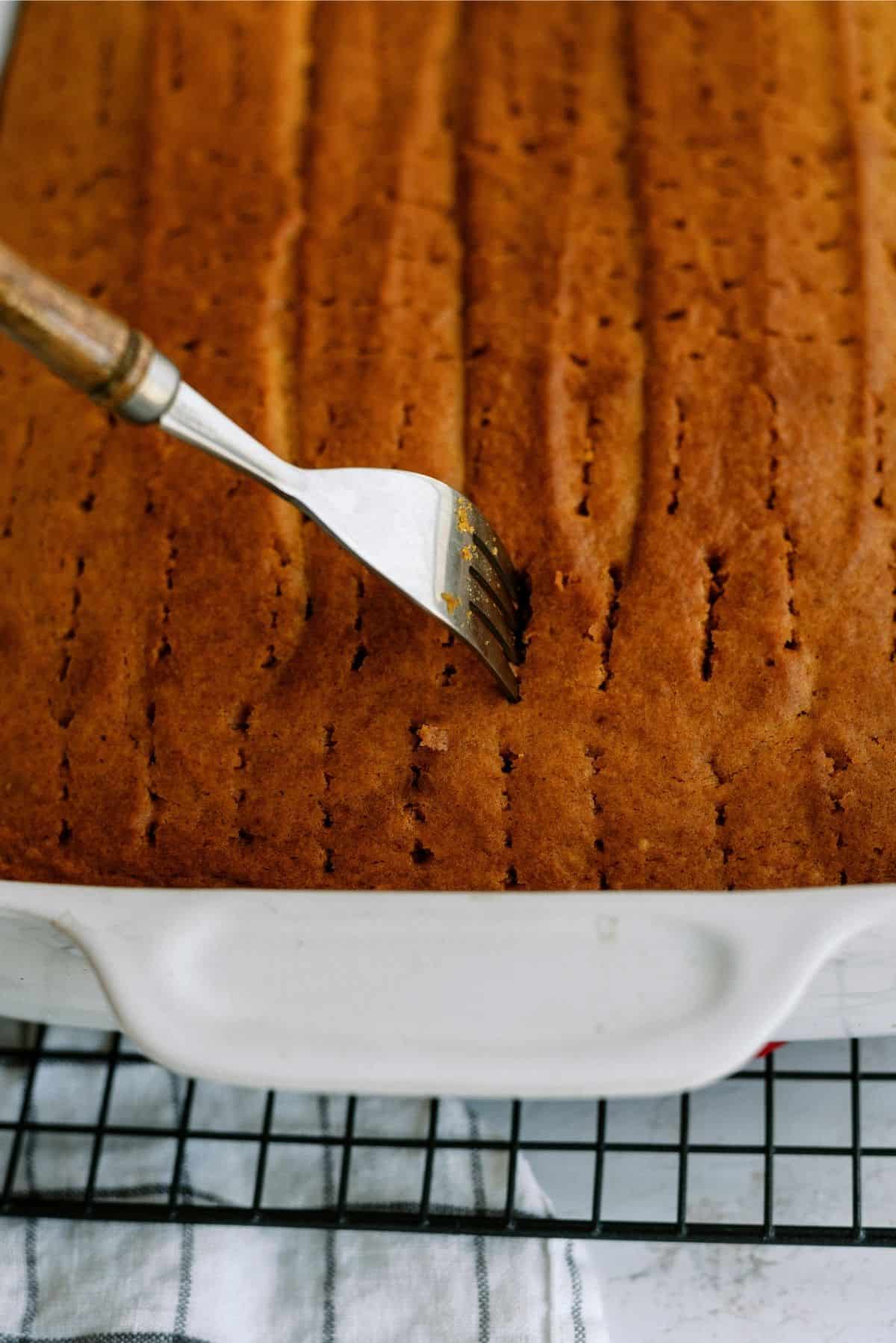 Then, take a fork and poke it into the cake all over.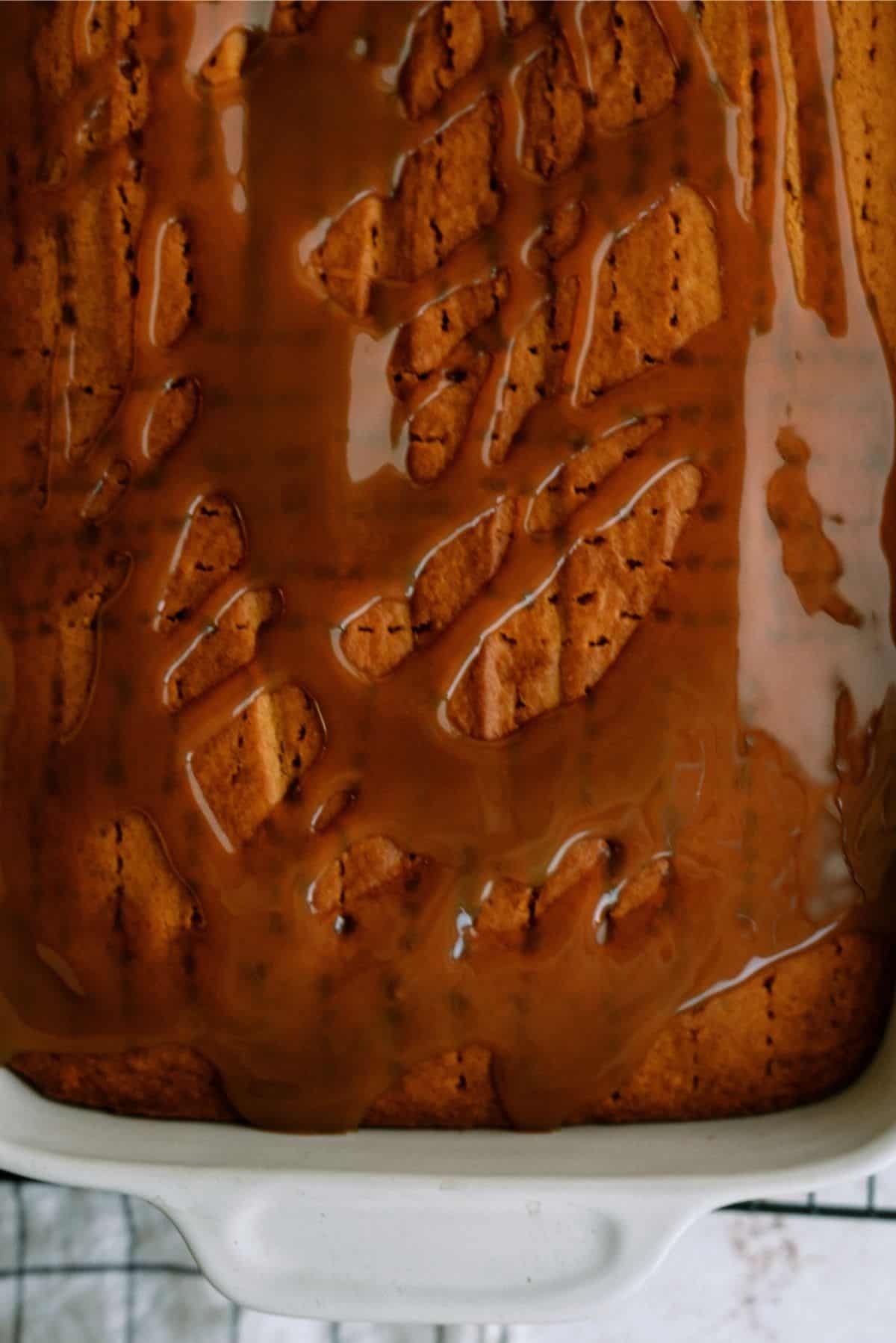 Now take your jar of caramel and pour about ¾ of it on the cake and spread it out to cover the holes and let the caramel seep into the cake and let it cool completely.
To make the frosting combine the cream cheese and powdered sugar in a bowl and whip it together until it is smooth.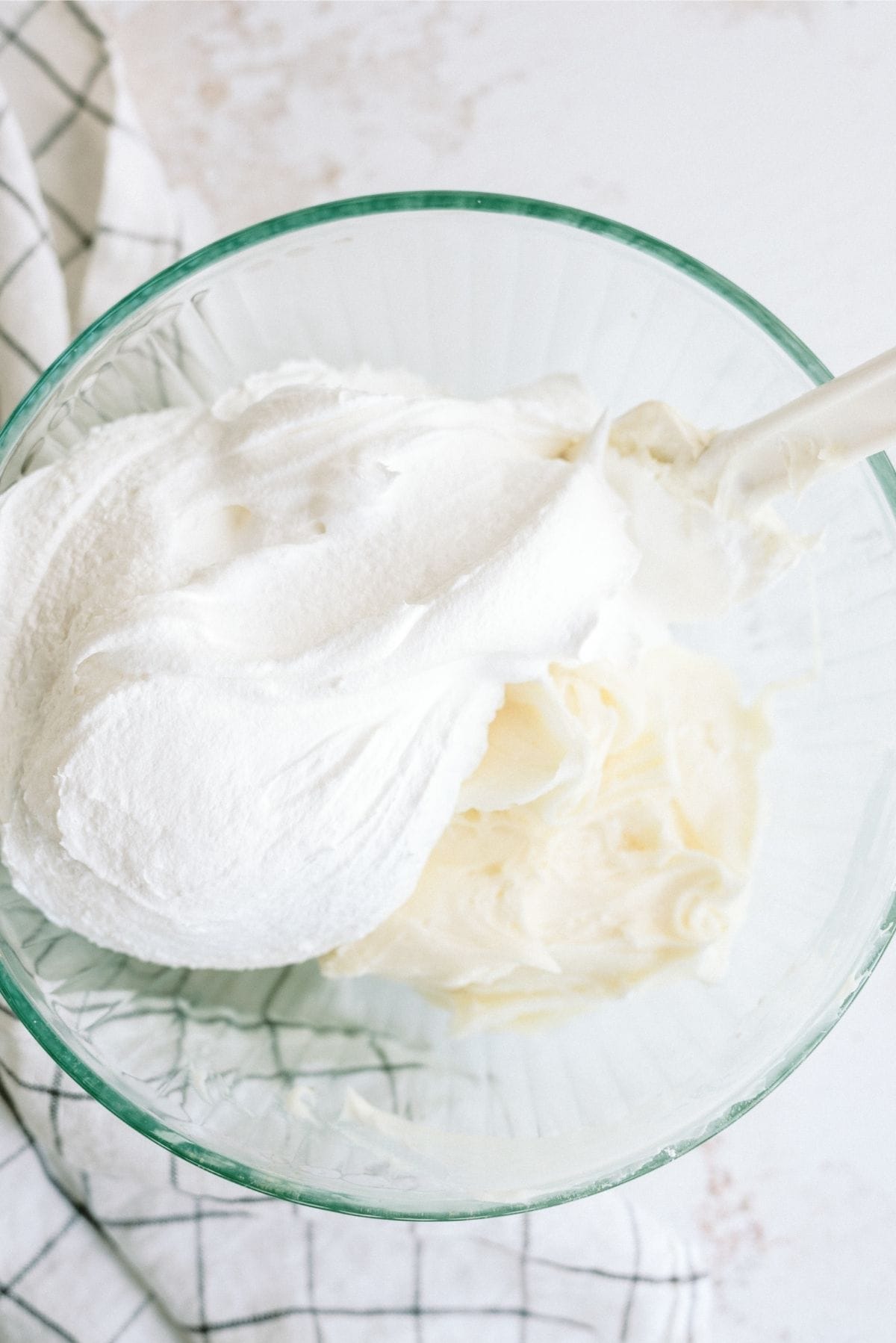 Then add in the Cool Whip and fold it in until it is all blended completely.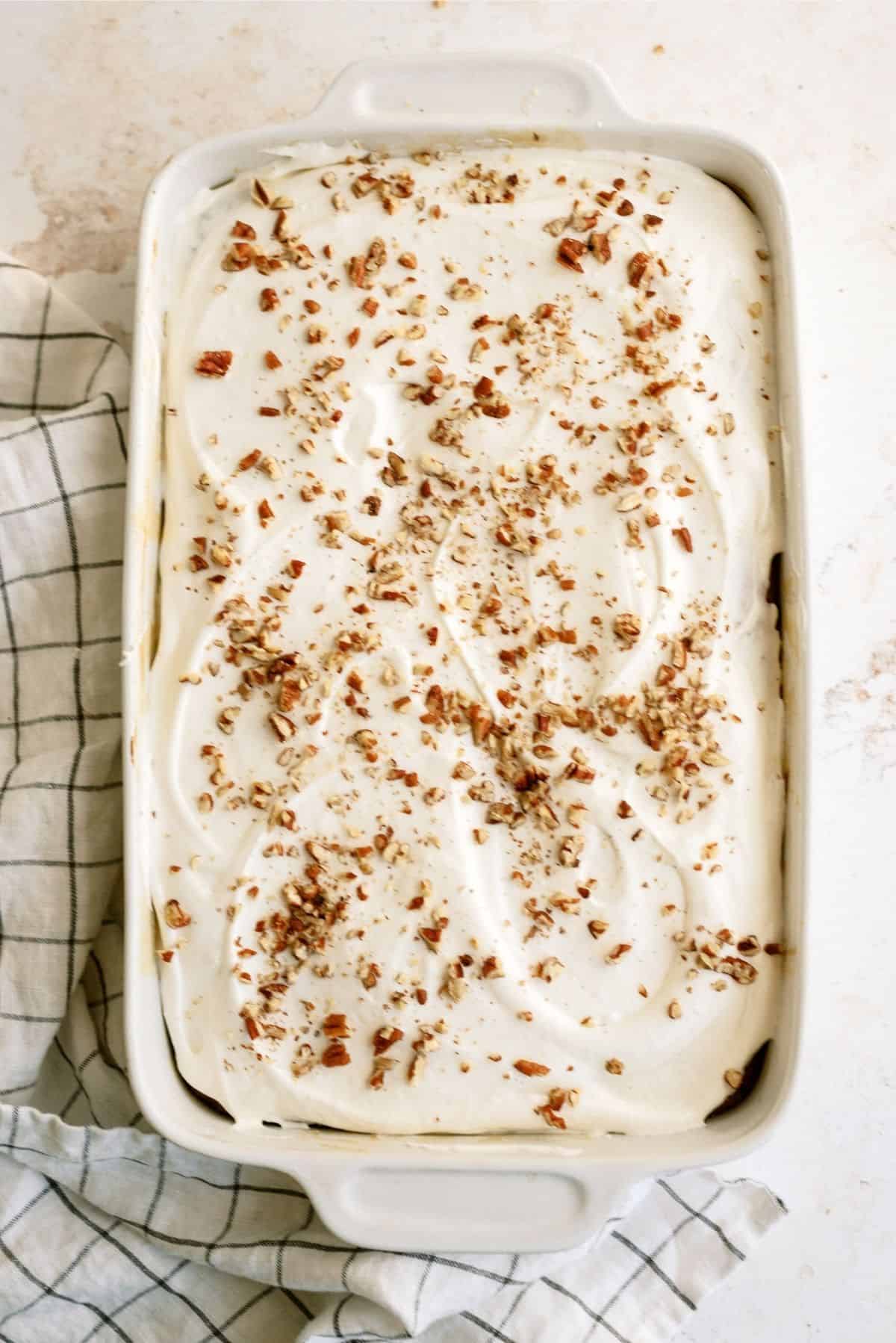 After the cake has completely cooled, spread the frosting over top and then top it off with the chopped pecans and then drizzle the remaining caramel over the top of the cake.
Then just serve and enjoy!
To Make This Poke Cake Recipe You Will Need:
9×13 inch pan (THIS is our favorite)
Nonstick cooking spray
Medium mixing bowl (3)
Spatula