The perfect summer barbecue side dish: Sweet and Spicy BBQ Beans made from scratch in your Instant Pot, no soaking required.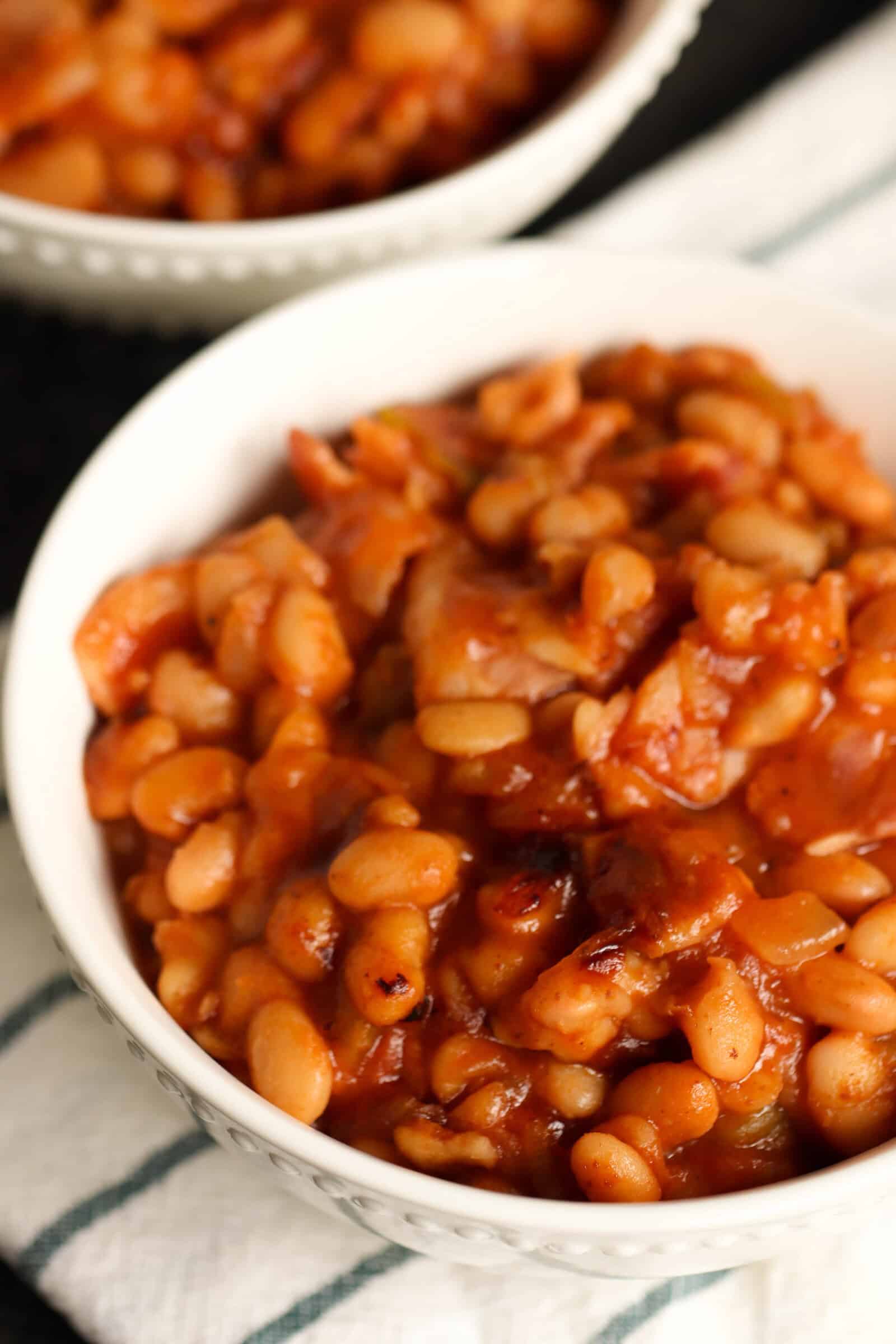 We love these Instant Pot Sweet and Spicy BBQ Beans, especially in the summer time! They're the perfect side dish for any bbq or potluck, and they're always a crowd favorite.
This recipe is slightly spicy, but sweet and made entirely from scratch. The best part is – you don't have to soak your beans!
If you don't have an Instant Pot, we'd highly recommend it. This is our favorite Instant Pot – the exact one we used in this recipe.
How to make Sweet and Spicy BBQ Beans in the instant pot:
Add beans, water, and salt to your instant pot (there's no need to soak them!). Cook on manual, using high pressure, for about 25 minutes (you'll want to cook them around 20 minutes for firmer beans or closer to 30 minutes for very soft beans). Allow the pressure to manually release.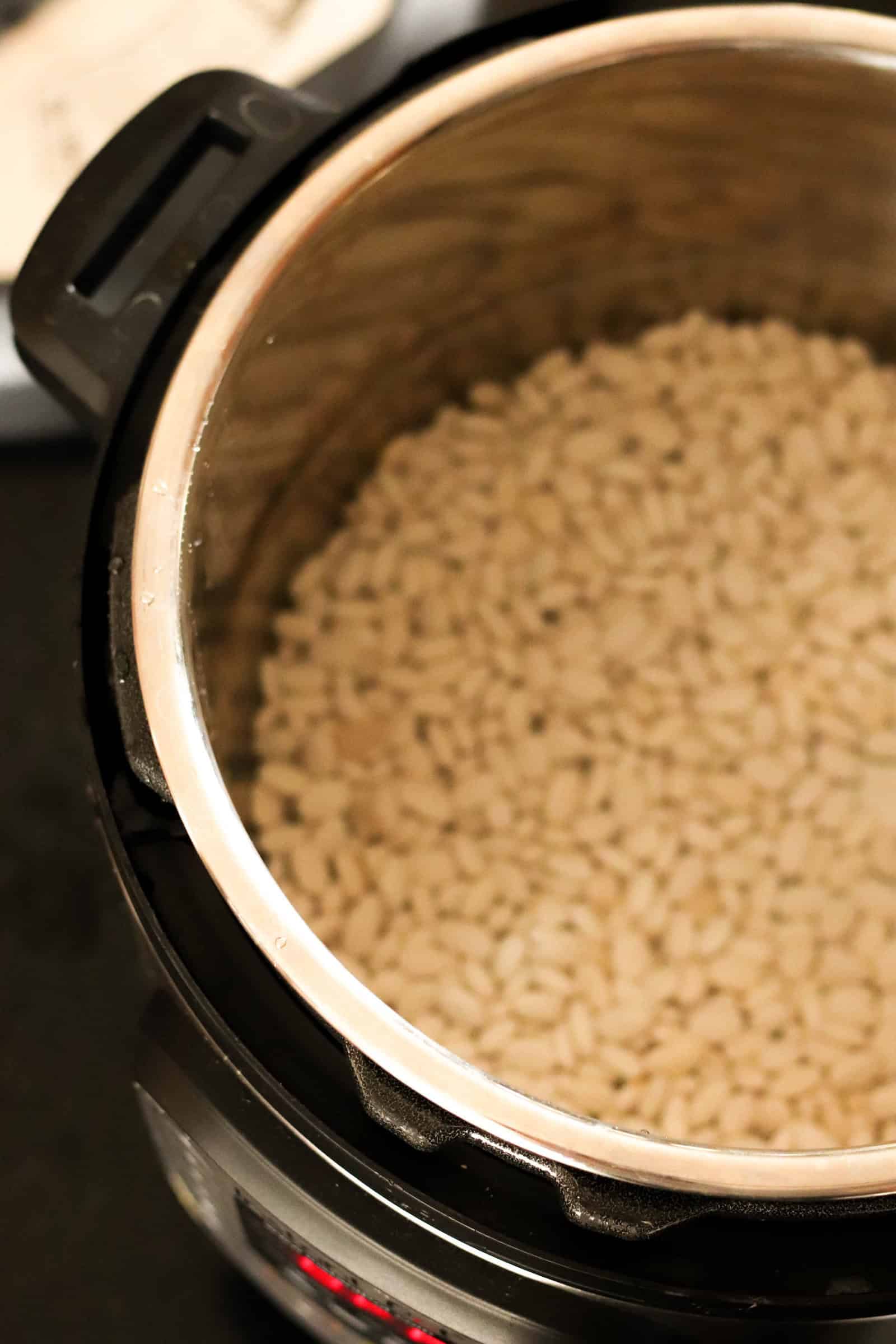 Remove the lid, and pour the beans into a strainer. Rinse with cold water and set aside.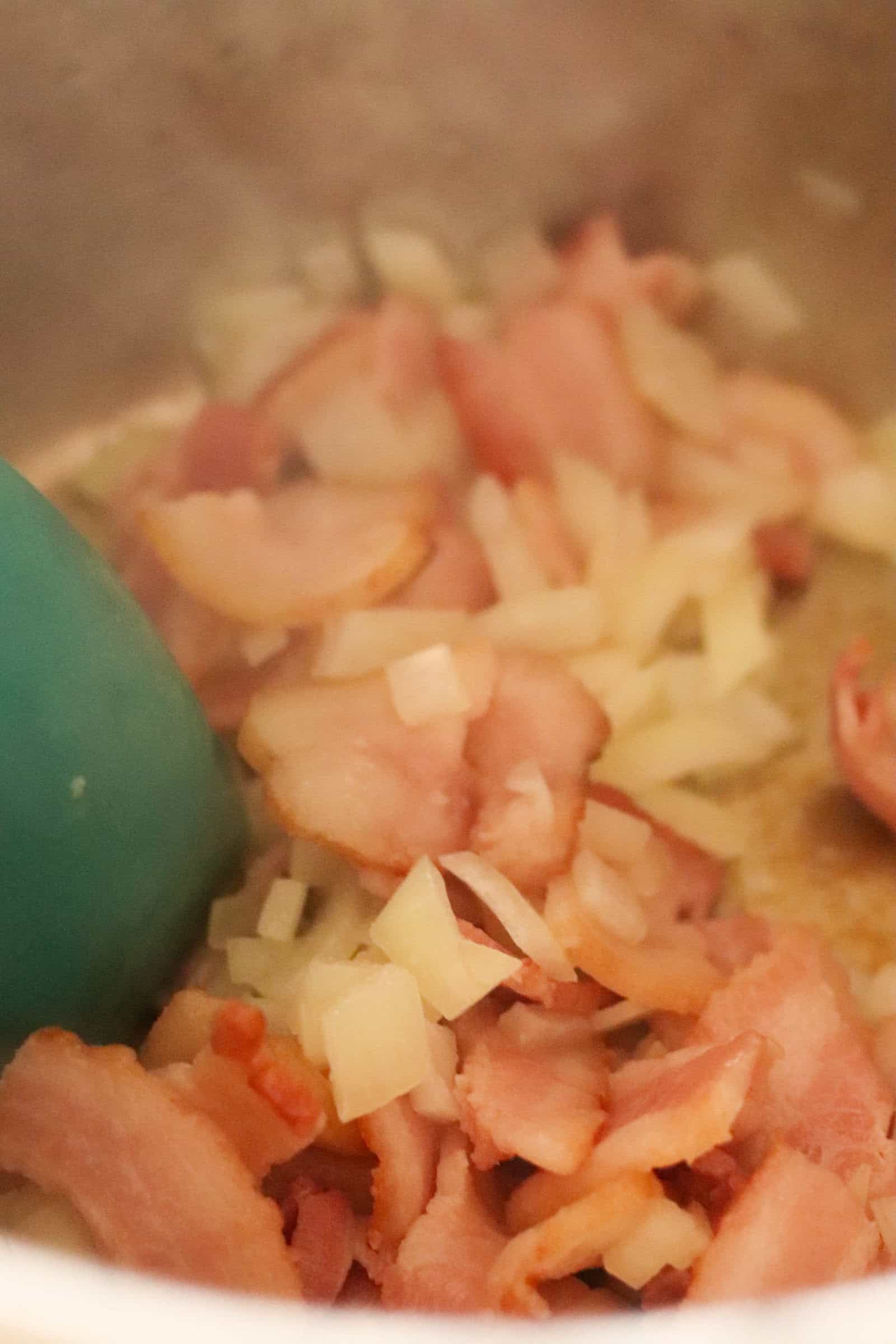 Set the instant pot to saute and heat the bacon until it starts to brown. Drain some of the grease, then add the onions (the onions are optional, but you could also add in any of the veggie substitutions listed below) and cook until tender.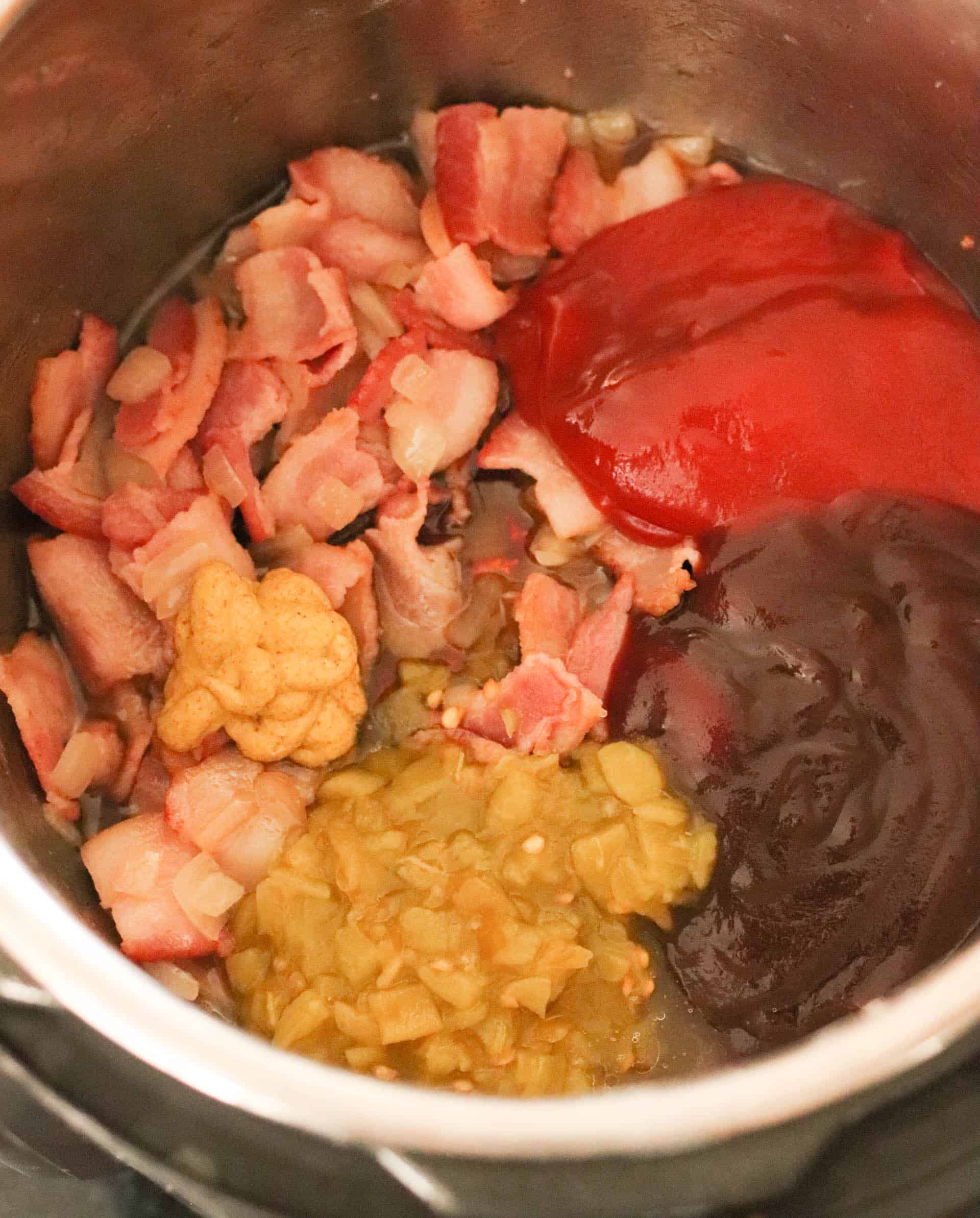 Turn the instant pot off and add ketchup, bbq, chilies, syrup, and mustard. Stir, making sure to scrape the bottom of the Instant Pot. Add the beans back in to the instant pot and stir until completely combined.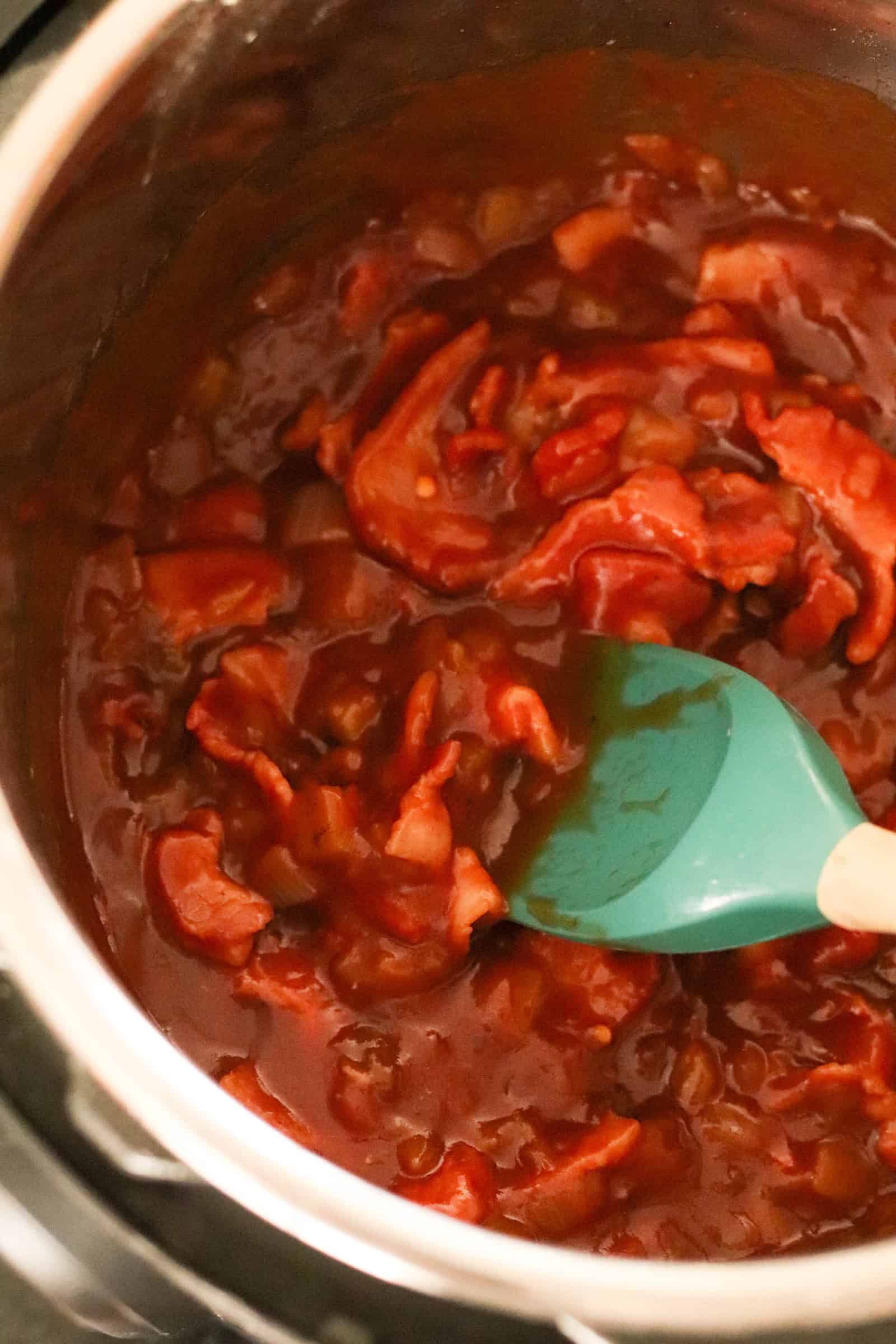 Replace the lid, turn the steam valve to sealing and cook on manual, using high pressure, for 15 minutes. Naturally release the pressure. Open the lid and stir, then serve warm.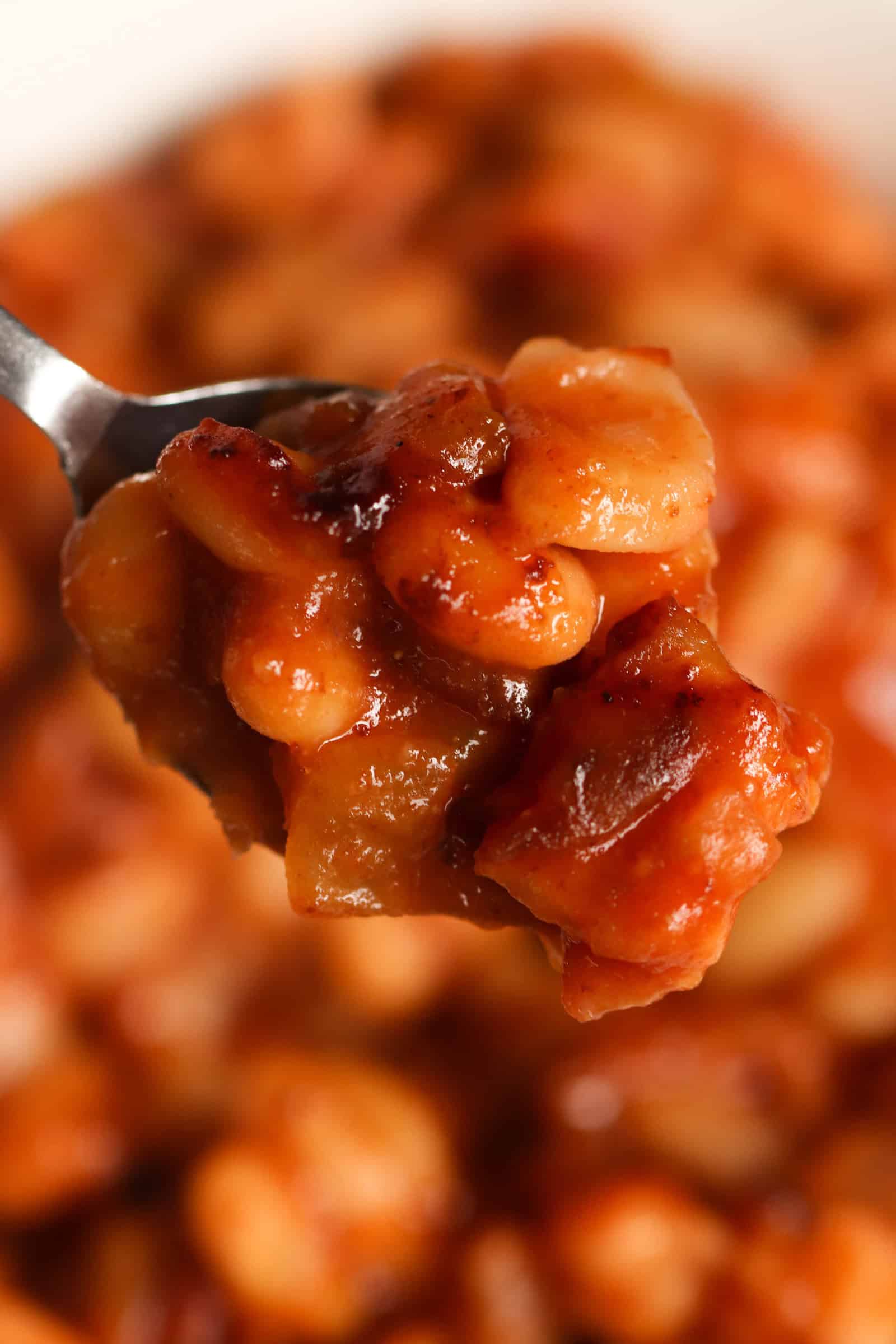 Substitutions/additions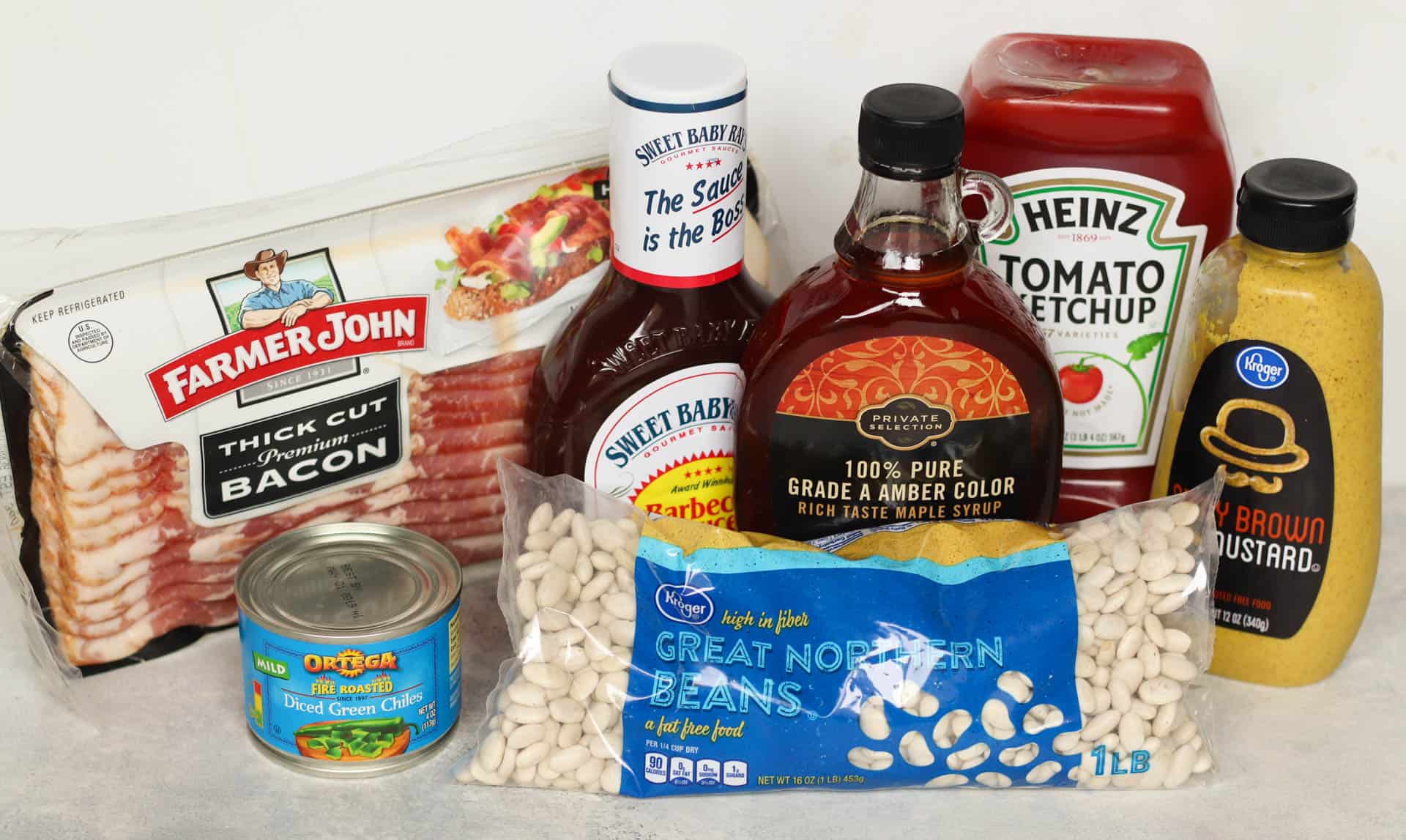 We love that this recipe turns out beans that are sweet (from the maple syrup) but just a little spicy (from the green chilies). We think it's just spicy enough as written (with the ingredients we used above), but you can change it to your liking.
If you want to add more spice, try substituting diced jalapeños for the green chilies. Try a spicier BBQ sauce (we love Stubbs Sweet Heat) or mustard. You could also add a pinch or two of chili powder.
If you want to add more vegetables, you could add in diced bell peppers, diced celery, or diced carrots.
If you want to add more sweetness, try adding in some brown sugar (like this recipe), or honey instead of maple syrup.