Apple Cider Pork Chops, taste like fall in your mouth. You are going to love this fall classic. It is the perfect comfort food. Your family is going to ask for this one again.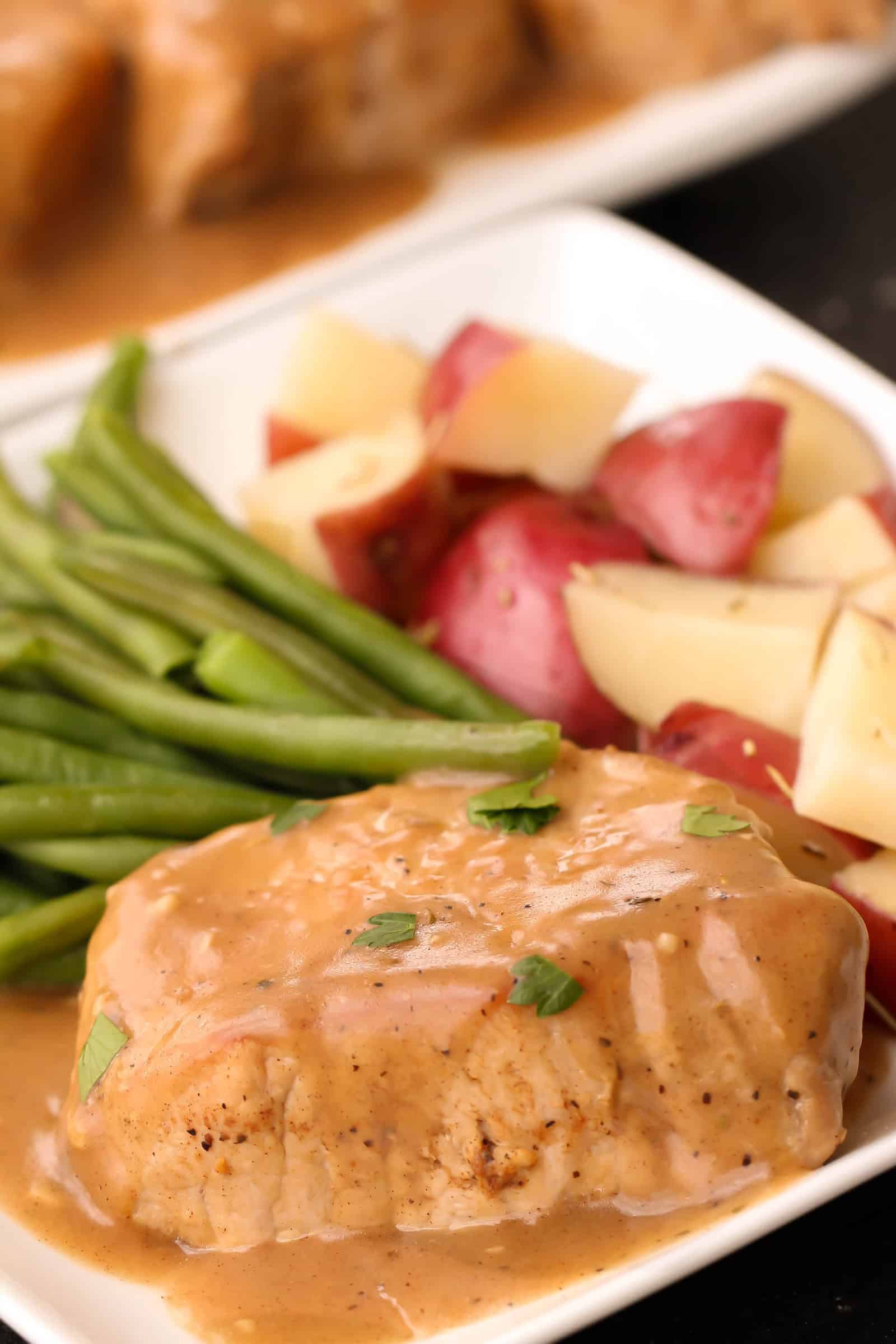 These pork chops are so delicious. The apple cider gravy takes these pork chops over the top.
Our family absolutely loves this recipe. There is nothing better than making this recipe on a stormy day.
Your house smells of a delicious sweet meat, and the fall candles are going, and the kids are home from school, and dinner is cooking, and life is just cozy.
The best part about these Apple Cider Pork Chops, are how fast they take to make. 24 minutes from start to finish? That's faster than getting in the car and going through the drive through.
It's also cheaper and more healthy.
Give these Apple Cider Pork Chops a try, and let us know how you like them. Or should I say LOVE them.
#1 tip for making apple cider pork chops
The key to this recipe, is browning the pork chops. They give it this delicious crunchy, outside texture, and on the inside it's juicy and tender.
The key to browning it just right, is by not adding the pork chops until the oil is heated through. If you add it too soon, it won't brown as well, and your pork chops won't have much texture to them.
How to make pork gravy
Pork gravy is simple with this recipe. Once the pork is done cooking in the pan, remove it, and leave the remaining juices and liquid in the pan.
Add a little cornstarch and water or milk. Whisk the mixture, until it is smooth. This should still be over medium heat. Let the heat do the thickening, as you continue to stir it.
The thickening will take about 2 minutes. I also like to add a little extra honey mustard to my gravy, but then again, it is my favorite dipping sauce.
Adding extra flavor is totally optional, but I do recommend adding just a squeeze of honey mustard.