This Instant Pot Creamy Shells and Beef is an easy pressure cooker recipe that can be made in under 30 minutes! This delicious pasta recipe has shells and ground beef that are cooked in a cheesy, creamy tomato sauce.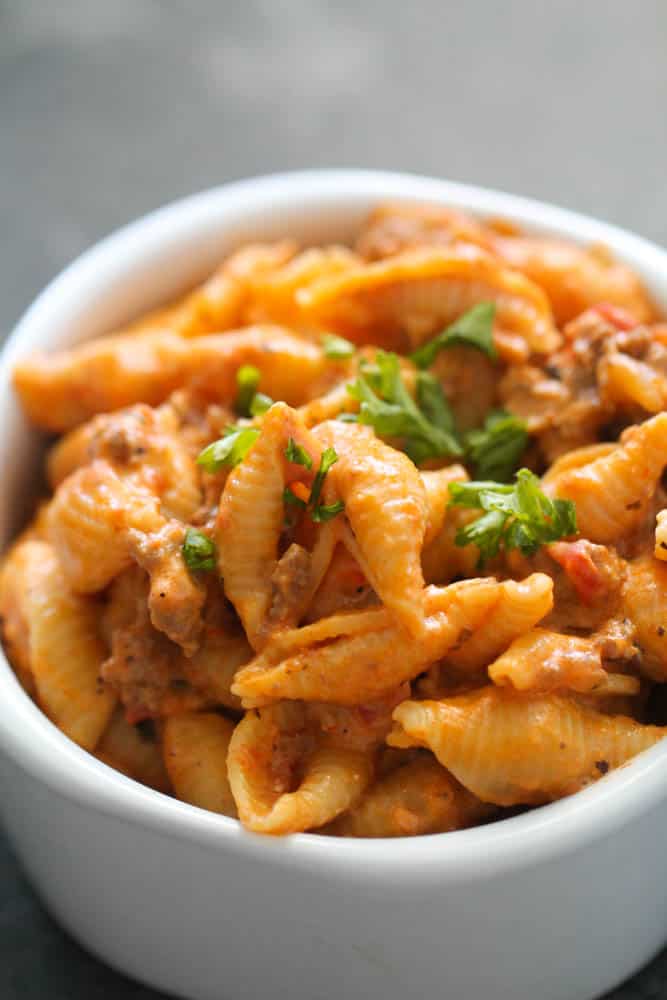 This Instant Pot Creamy Shells and Beef is the perfect comfort food recipe and so easy to make!
What are the best things to cook in an instant pot?
The possibilities of foods you can cook in an Instant Pot are endless! Some of our favorite things to make in our Instant Pots are hardboiled eggs, rice, pasta, soup, beef and chicken.
We've even made dessert in our Instant Pots! You can find all of our Instant Pot recipes HERE.
One of our favorite Instant Pot soups is our Creamy Chicken Soup – our readers give it rave reviews!
Which Instant Pot Is Best?
If you are like me, you might have gotten a pressure cooker for Christmas or Mother's Day and it sat in a box for a few months until you finally got around to getting it out of the box.
Our favorite Instant Pot has over 34,000 4-star reviews on Amazon. You can find it HERE! It's also one of the more affordable electric pressure cookers available.