Did you know you could make Philly Cheese Steak Sandwiches in your Instant Pot? These cook in 8 minutes and taste just like your favorite sandwich shop!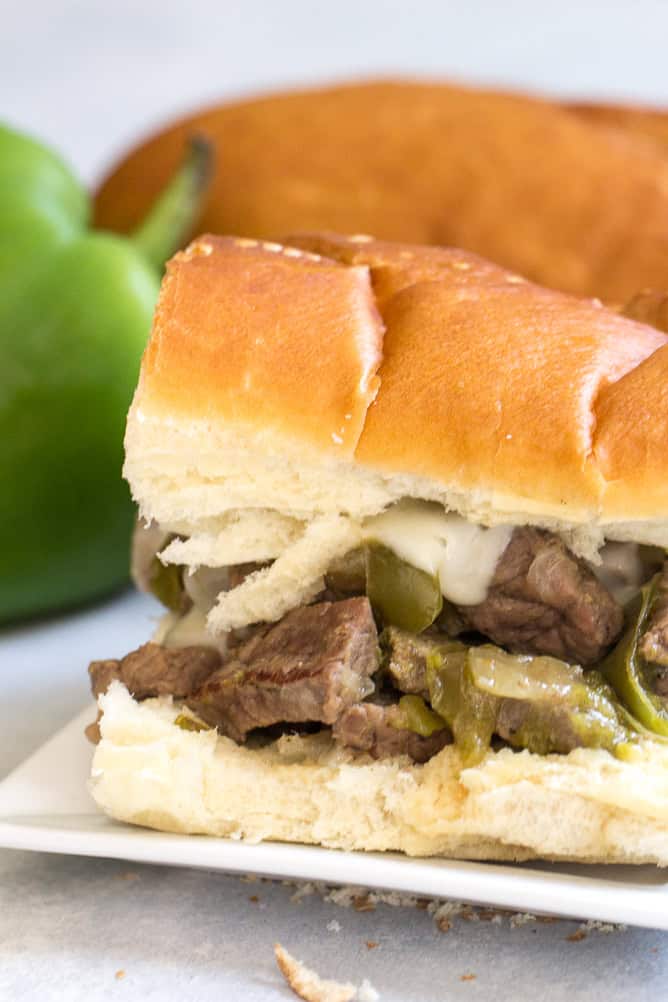 Who doesn't love a good Instant Pot Philly Cheese Steak Sandwich? I have to admit, my Instant Pot sat in it's box for about three months before I even opened it.
I had no idea what I was missing out on! I finally got the courage to open it and I can honestly tell you, I have used it almost every night since. I should probably get a second one now!
Before we get to the party, let's just take a second and talk about my favorite kitchen gadget for those of you who aren't quite sure what the hype is!
Instant Pot Philly Cheese Steak Sandwiches, but w
hat is an Instant Pot?
Haven't jumped on the Instant Pot bandwagon yet? Well, you may want to consider it just for this recipe alone!
Instant Pot is a seven-in-one multi-cooker! Here's what it will replace in your kitchen:
Pressure cooker
Slow cooker
Rice cooker
Yogurt maker
Steamer
Warmer
Saute Pan
Sounds a little too good to be true, but we promise it's worth every penny! I haven't used my slow cooker in weeks, which is saying a lot for this 3-4 times a week slow cooking girl!
Check out the reviews on the Instant Pot on Amazon and join the 1000's of people who LOVE it! You can read about it HERE.
Now onto the recipe!