In our house, we all love a good pasta recipe. Well, this Instant Pot Cheesy Penne Pasta is always a hit with our family! It is so creamy, cheesy, and has wonderful flavor.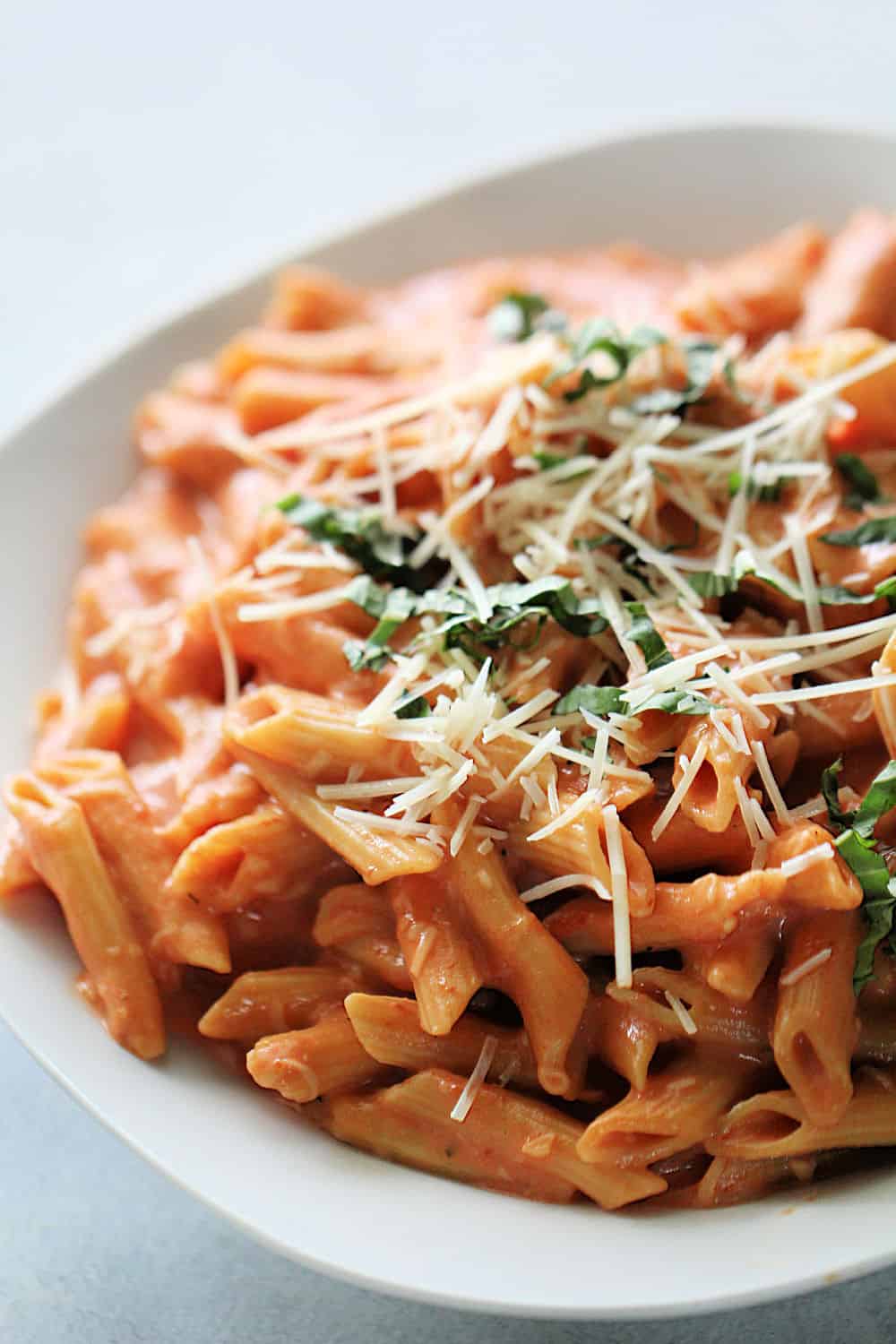 Our Instant Pot Cheesy Penne Pasta may become your favorite quick dinner! This is honestly the BEST dinner recipe for families. Even picky eaters love it.
Do you want to try out some more recipes with the new Instant Pot? Try our Instant Pot Spicy Chicken and Rice Bowls, Instant Pot Wild Rice Soup, and our Instant Pot Broccoli Cheddar Soup.
WHICH INSTANT POT IS BEST?
Our favorite Instant Pot has over 34,000 4-star reviews on Amazon. You can find it HERE! It's also one of the more affordable electric pressure cookers available.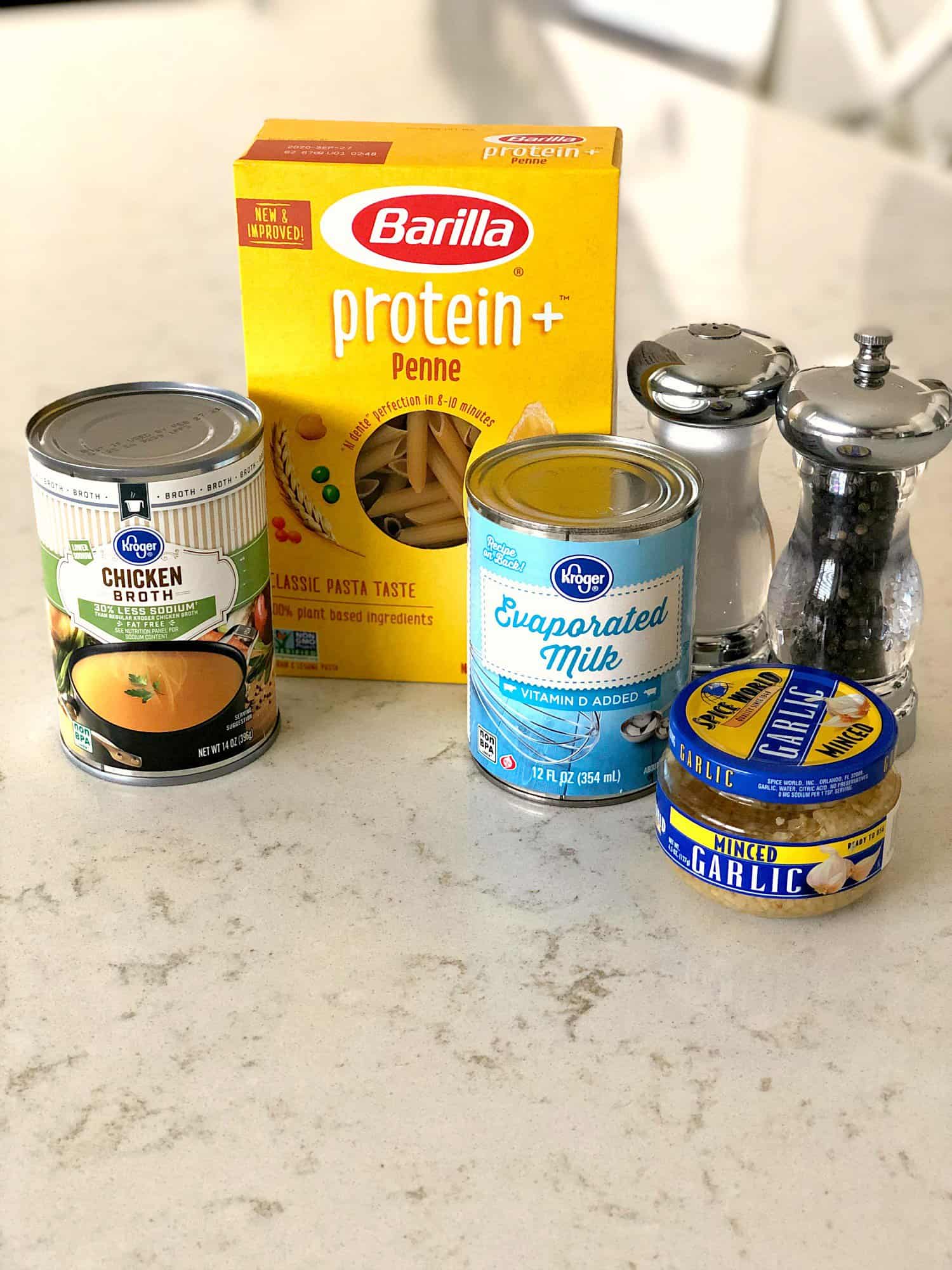 Related Article: An entire pan of homemade breadsticks done in 45 minutes! Check out our Sheet Pan Garlic Breadsticks for a delicious side dish!
Ingredients in Instant Pot Cheesy Penne Pasta:
Chicken broth
Evaporated milk
Cloves of garlic
Salt
Pepper
Penne pasta
Marinara sauce
Parmesan cheese
Mozzarella cheese
Fresh basil
I have only ever made this using evaporated milk, but you could possibly substitute whole milk or even half and half if you don't have any evaporated milk on hand.
You could even try and make your own marinara sauce with this easy marinara sauce recipe!