Who said just because it is winter we can't have ribs? You can, and with this Instant Pot bone-in-ribs, you can have tender, juicy, flavorful ribs too!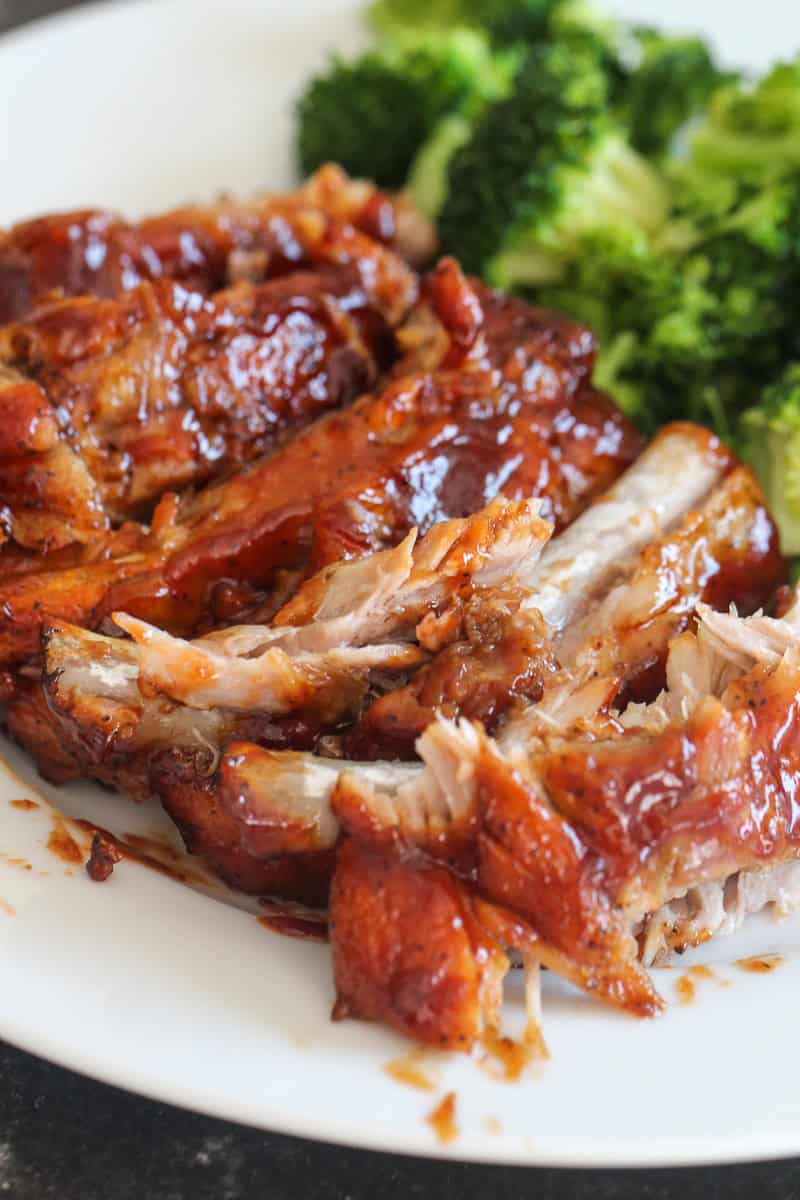 I know, it's still technically winter and you aren't looking to pull out your grill or smoker just yet, so I thought I would help you out with this amazing Instant Pot beef ribs recipe!
I love a good tender and flavorful rack of ribs and with this Instant Pot ribs family dinner recipe, you won't have to go the whole winter without them! Plus, these are super simple to make and enjoy.
Another of our favorite Instant Pot recipes: Instant Pot Parmesan Ranch Chicken and Potatoes <- – – – so good!
I would dare to say that everyone in our family is happy to sit down and get messy enjoying ribs. That's probably why we have so many amazing rib recipes that we have created! Some of the ribs we make regularly are our slow cooker BBQ spareribs recipe, sticky Asian ribs (in the oven!), and one of our most popular recipes is our fall off the bone BBQ ribs recipe.
Find out exactly what you will need for this Instant Pot ribs recipe:
Instant Pot ribs recipe ingredients:
Rack of ribs (I use pork loin ribs)

Salt

Pepper

Apple juice

Brown sugar

BBQ sauce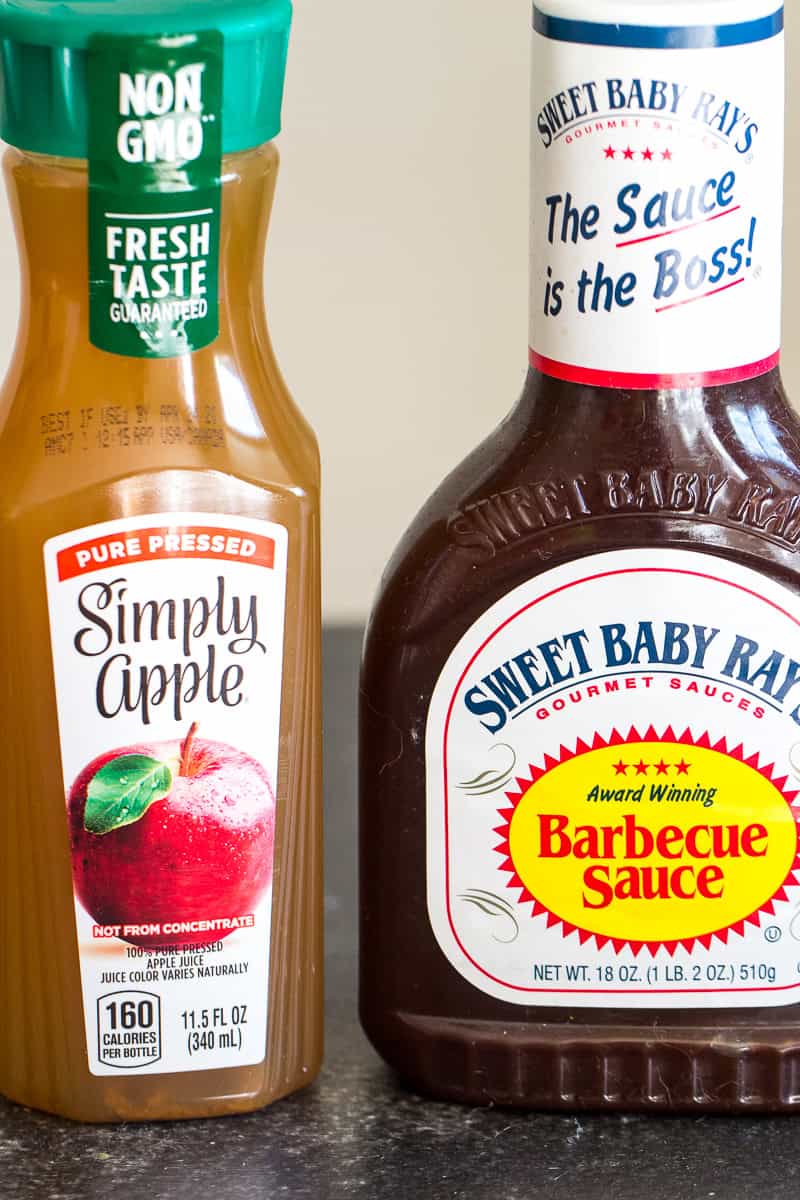 If you have ever thought you had brown sugar in your pantry and then go to grab it and realize it's not there (yes I have done this…a few times) then you need to know that it is SUPER simple to make your own and it is super simple to make! Try out THIS easy homemade brown sugar recipe.