These Slow Cooker BBQ Country Style Ribs are fork tender, juicy and so easy to make. With boneless, country style ribs, liquid smoke, brown sugar, onion and BBQ sauce this is a recipe that is delicious and kid-friendly!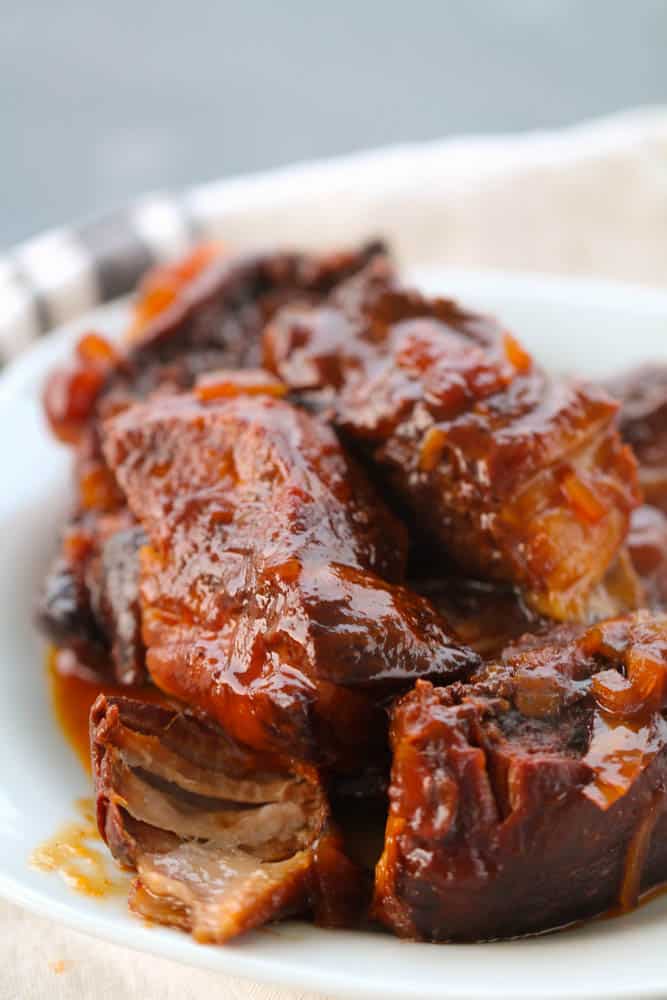 If you love BBQ, these Easy Slow Cooker BBQ Country Style Ribs are for you!
I've always been a huge BBQ fan. My husband and I are obsessed with a local BBQ joint and go there at least once a month so I can get my fill of BBQ ribs, brisket and all the sides.
We like to grill or use our smoker a lot during the summer months, but hate facing the bitter Utah winter weather to go out and barbecue during the colder months.
These Slow Cooker BBQ Country Style Ribs are easy to make, are tender and juicy and you get that tasty barbecue flavor without having to fire up the grill.
You could easily use another cut of meat for this recipe like pork butt or pork shoulder, but I like that country ribs are really meaty and you don't have to try to eat off the bone.
Country ribs may have a little part of the shoulder bone on them, so check for that before cooking and you can easily cut it off.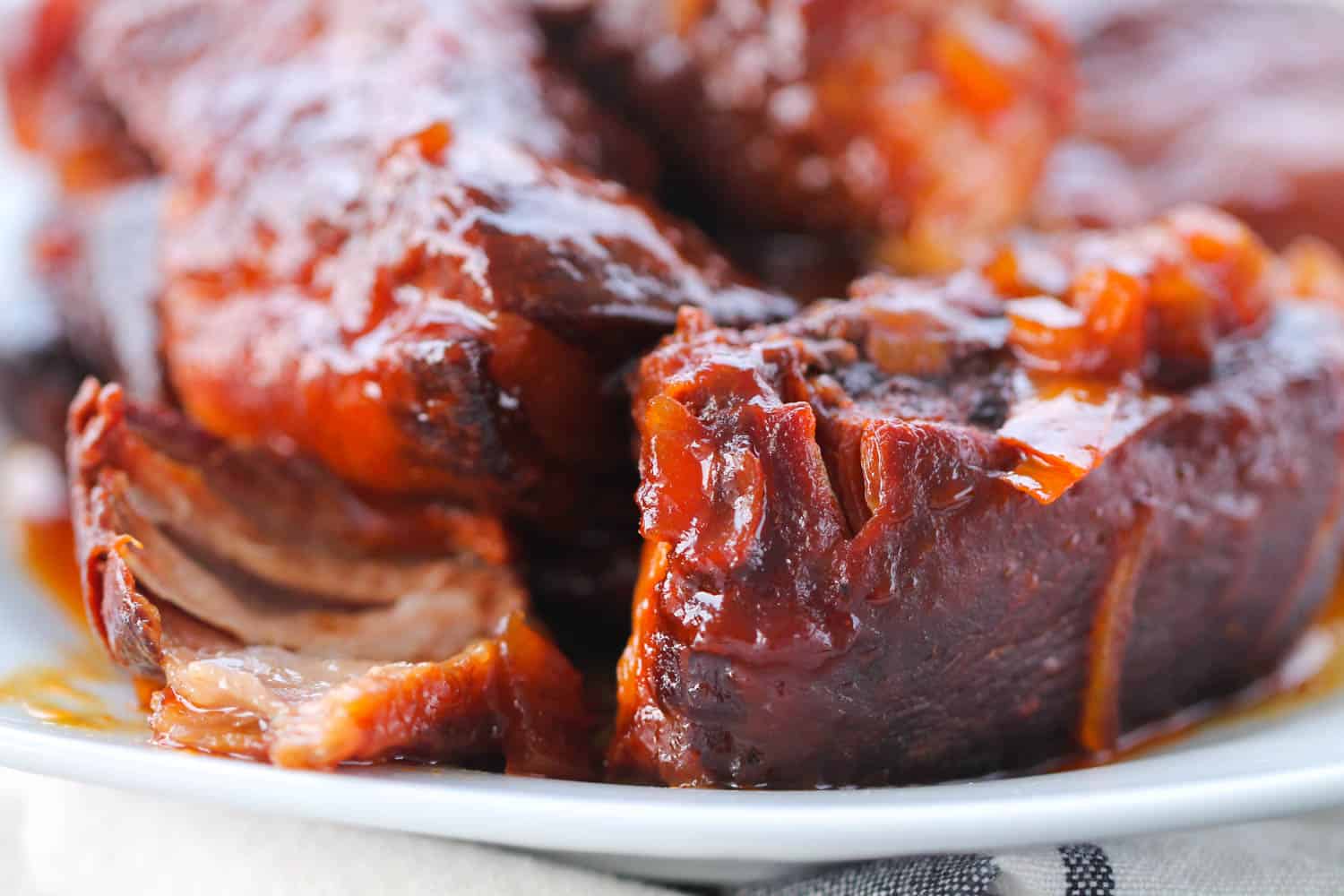 How to Make Slow Cooker BBQ Ribs:
It's almost embarrassing how easy it is to make these Slow Cooker BBQ Country Style Ribs.
Start by spraying your slow cooker with nonstick cooking spray and placing the ribs on the bottom of your slow cooker.
Next, pour a little bit of liquid smoke over the top of the ribs so it can soak right into the meat.
Liquid smoke can be really overpowering, so be sure to not over do it!
Sprinkle with salt and pepper, some brown sugar and a diced onion over the meat and then top with your favorite barbecue sauce. You can try making these with various types of bbq sauce to try a different flavor as well.
Cover your slow cooker and cook on the low setting for 6-8 hours.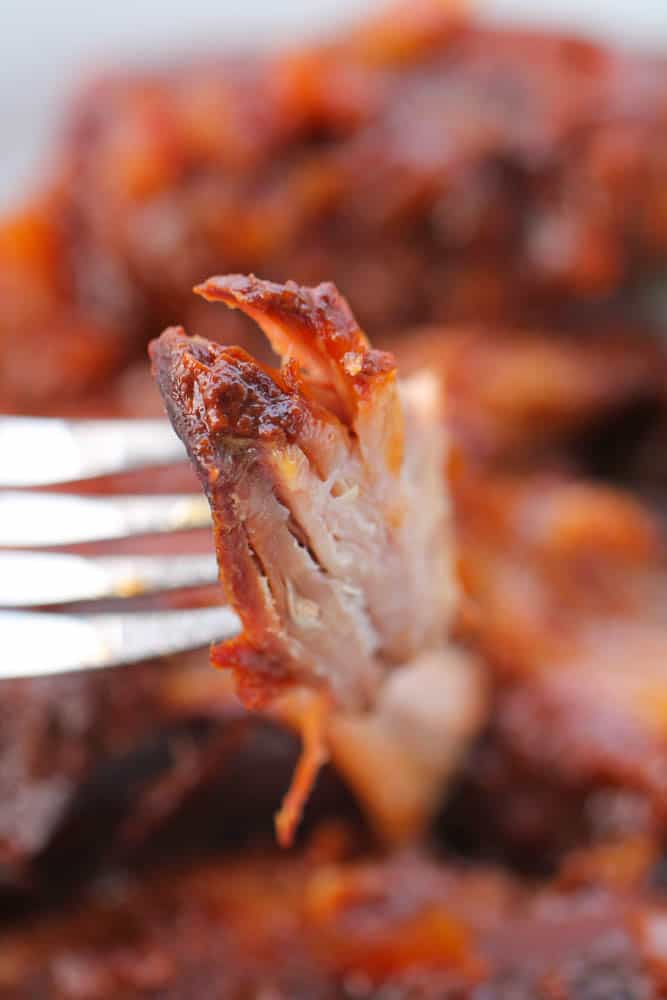 These ribs just fall apart and I love that you don't have to worry about bones. Plus, the delicious ribs make for an easy clean-up since it only takes one pot!
With little kids, I'm always looking for ways to help make dinner time easier, so the fewer bones the better! This is one of our favorite recipes the whole family enjoys.
Looking for more freezer meals just like this? Click here for our top 100 Instant Pot Freezer Meals!