The most sweet and tangy ribs come from these delicious slow cooker BBQ ranch ribs. They are such an easy slow cooker recipe that is filled with tender meat and amazing flavor.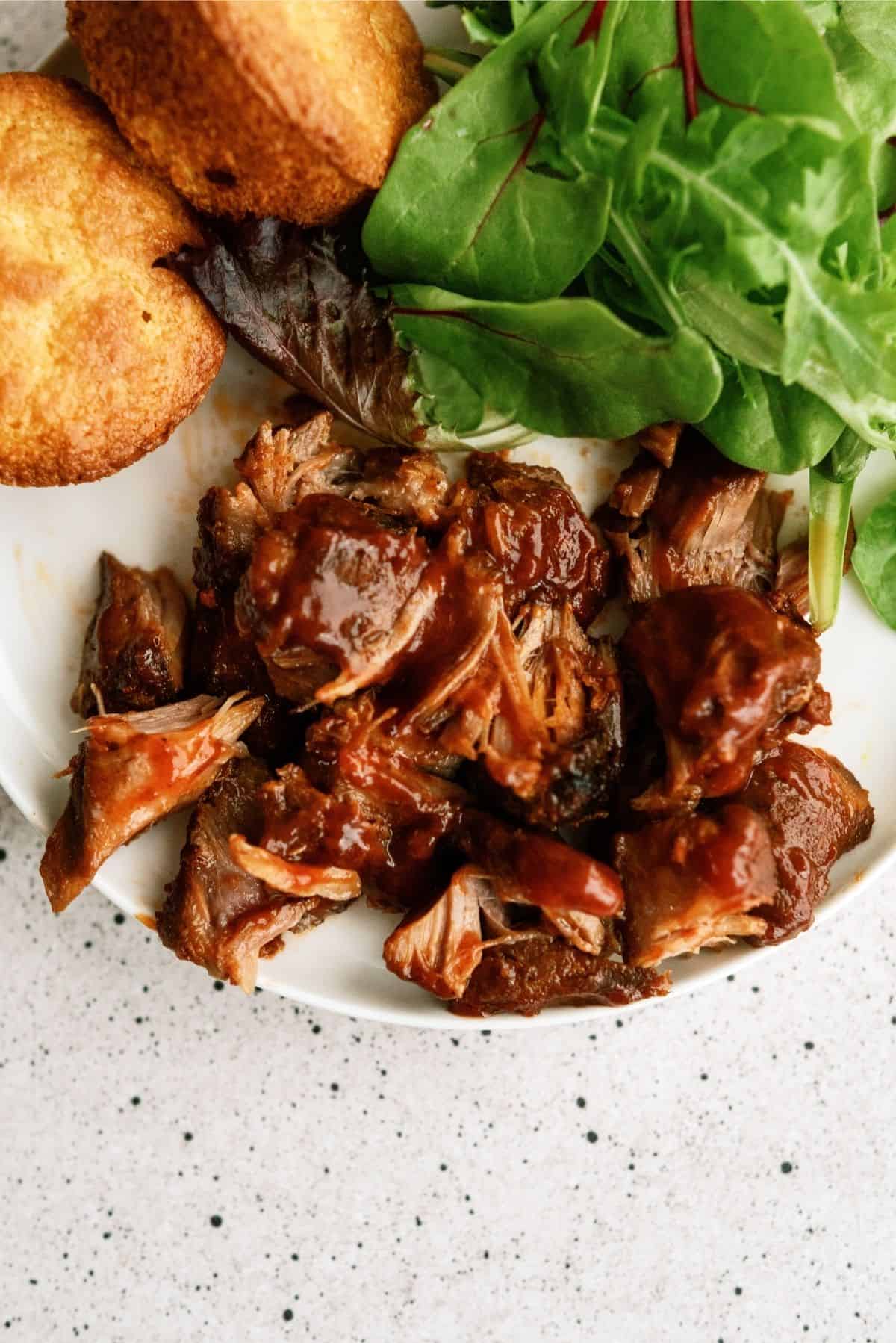 This slow cooker BBQ ranch ribs are the perfect country style ribs recipe. You can enjoy this as an easy Sunday dinner recipe or the perfect dinner to throw in the crock pot on a busy night.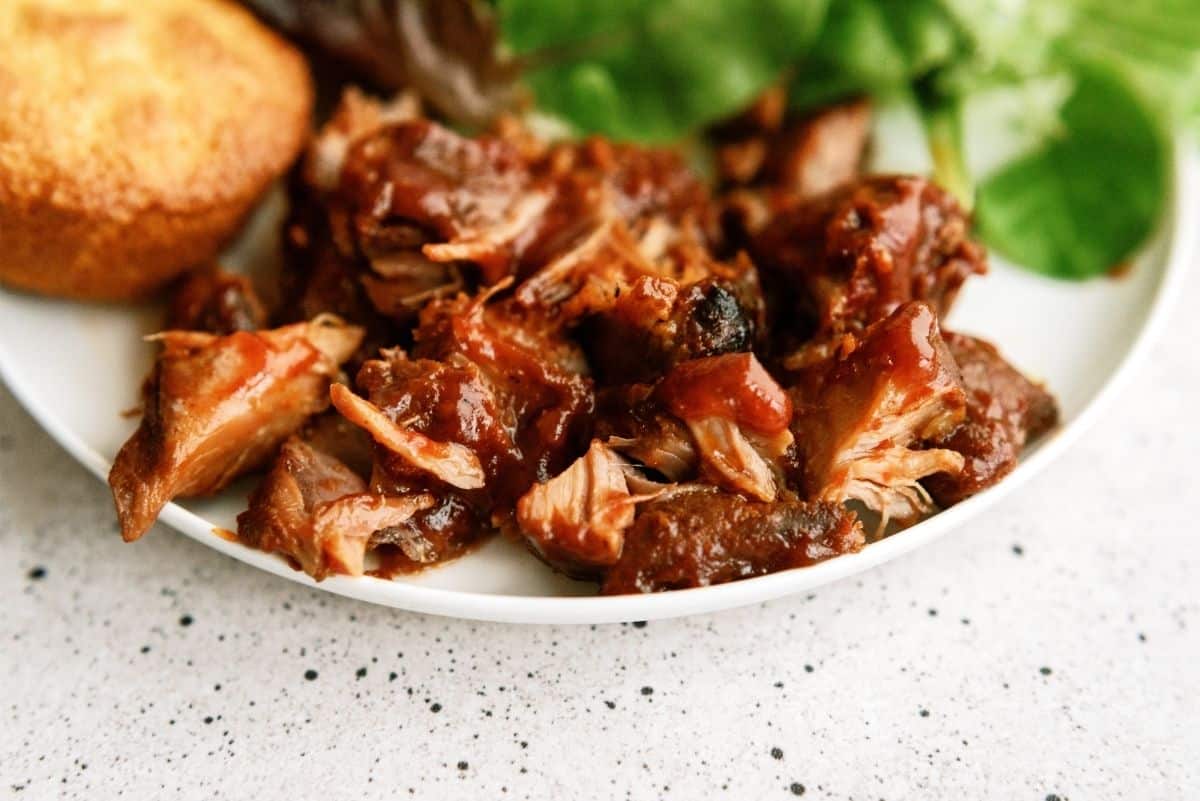 BBQ ranch ribs is one of my go to recipes during the week since they are super easy to make, and that everyone will enjoy. When no one fights over having to eat dinner, it's always a win in my book.
Another great thing is that you can with these delicious ribs is throw them in before work on a busy day and enjoy after you get home from a long day at work. They are also wonderful to shredd the meat off of the bone and put it on a Hawaiian roll and enjoy tasty leftovers.
You can round out this fingerlicking ribs recipe with some smashed cheesy potatoes, oven roasted green beans, and our Disneyland's sweet cornbread recipe! Talk about a delicious meal.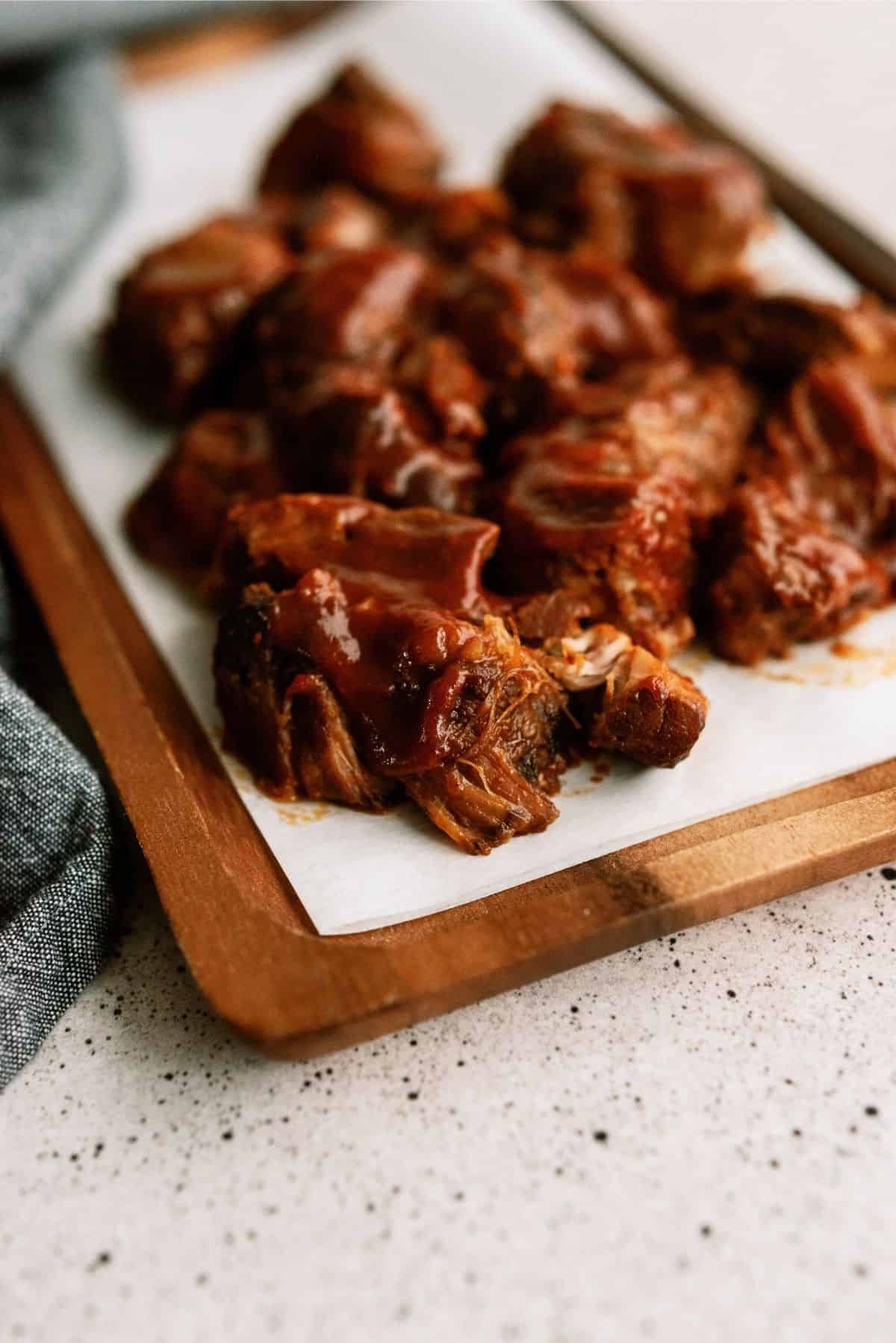 Ingredients You'll Need For Our Slow Cooker BBQ Ranch Ribs:
Boneless country pork ribs
Dry ranch seasoning mix
Ketchup
Yellow mustard
Worcestershire sauce
White vinegar
Lemon juice
Honey
Brown sugar
Pepper
Salt
How To Make Our Slow Cooker BBQ Ranch Ribs: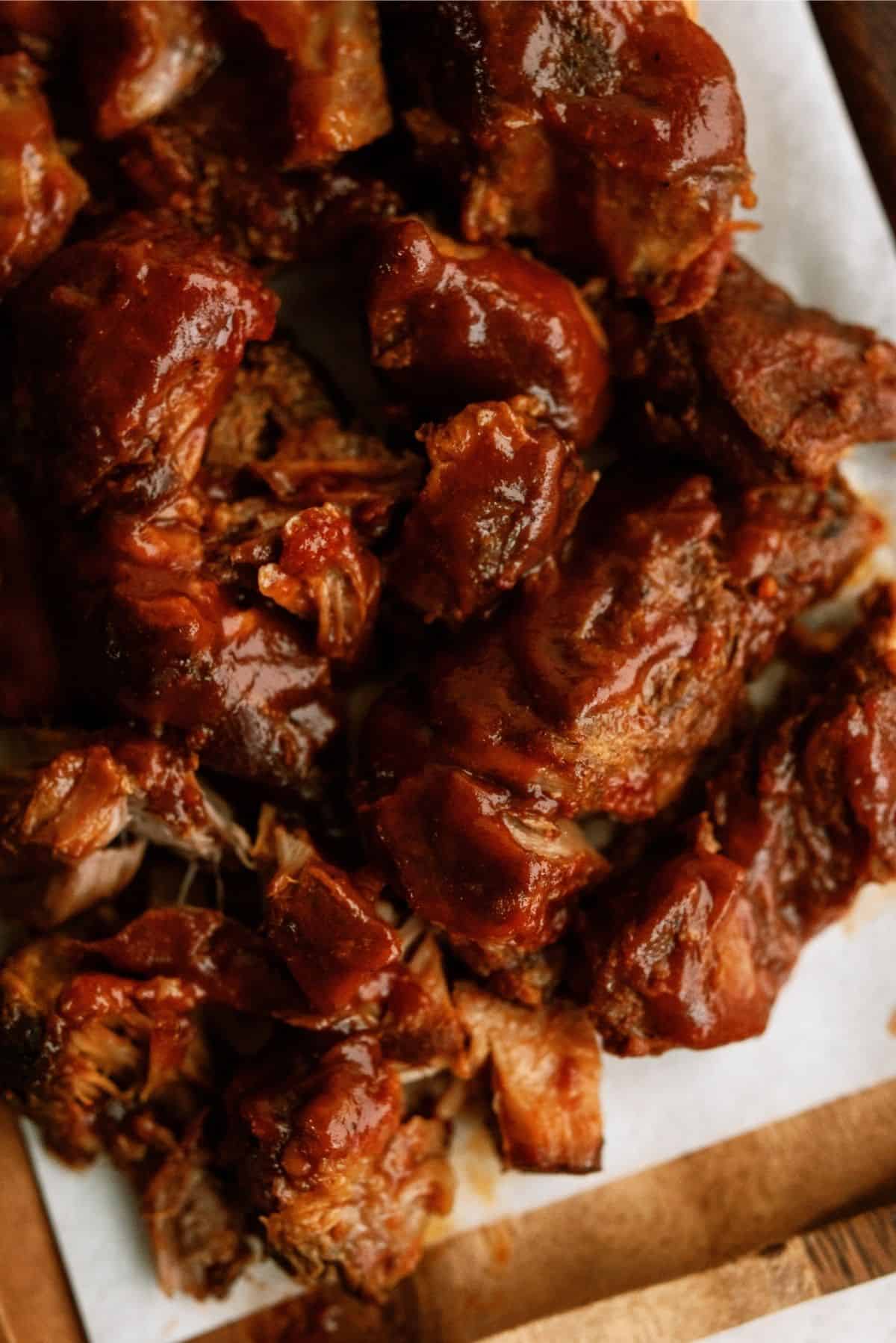 Begin by getting out your slow cooker and placing your boneless rack of ribs inside.
Then using about ¼-½ of the ranch packet over top of the ribs.
NOTE: Add more or less of the ranch depending on how much you ant to taste the ranch dressing.
Now in a medium mixing bowl, add in the ketchup, yellow mustard, Worcestershire sauce, white vinegar, lemon juice, honey, brown sugar, pepper and salt.
Once all of that is in the bowl, whisk it all together until it is well combined.
Then try and pour the homemade BBQ sauce over top of the ribs evenly and spread it out to make sure all of the ribs are covered.
Now place the lid on the slow cooker and turn it on high for 3-4 hours or low for 6-8 hours.
When the meat is tender, you will know it is done.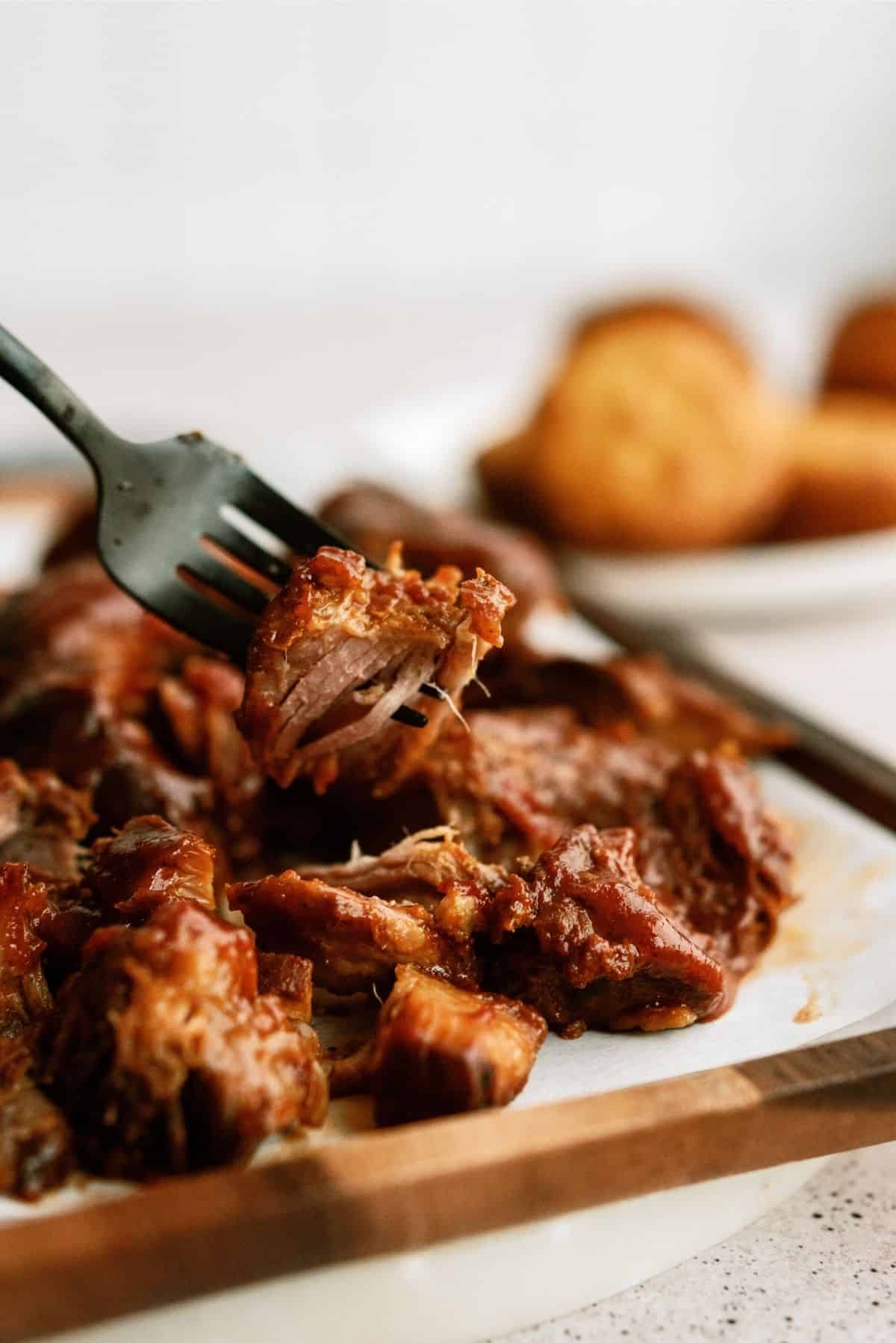 To Make This Easy Slow Cooker Recipe You Will Need:
Slow cooker (THIS is a great one!)
Medium mixing bowl
Slow cooker liners (not required, but makes clean up a breeze)