These Ribs will blow you away. They were given the name "Fall Off The Bone" for a reason. They are so tender and full of BBQ flavor. Whether you are a rib fan or not, you have got to try this recipe.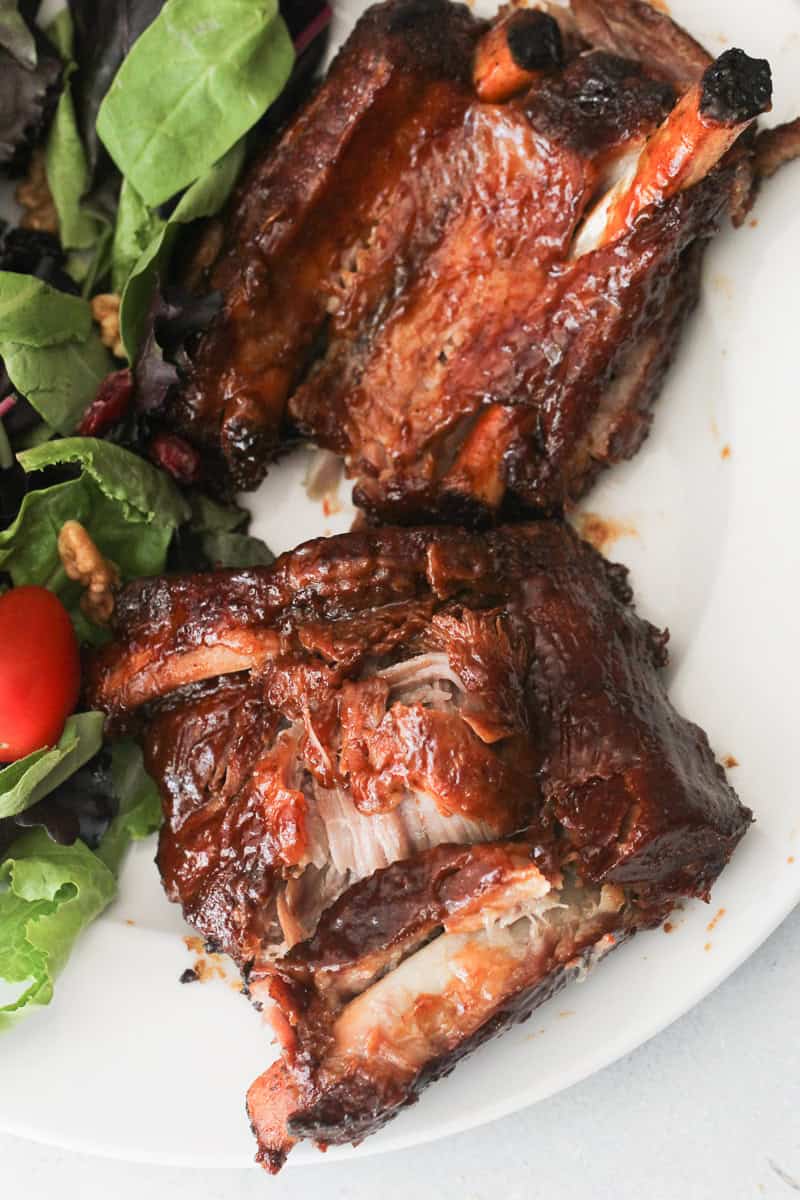 I love Fall Off The Bone BBQ Ribs- and I am actually returning home from a weekend in Texas today where I had some AMAZING BBQ (you just can't find BBQ like that in Utah).
Anyway, I came across this recipe a couple of years ago and it's now my go-to recipe for special occasions or when I need to impress my dinner guests.
These ribs will make everyone thing that you slaved all day.
But in reality, all you have to do is pop them in the slow cooker with 2 simple ingredients, let them simmer all day, then throw them on the grill for a couple of minutes while you slather them in BBQ sauce.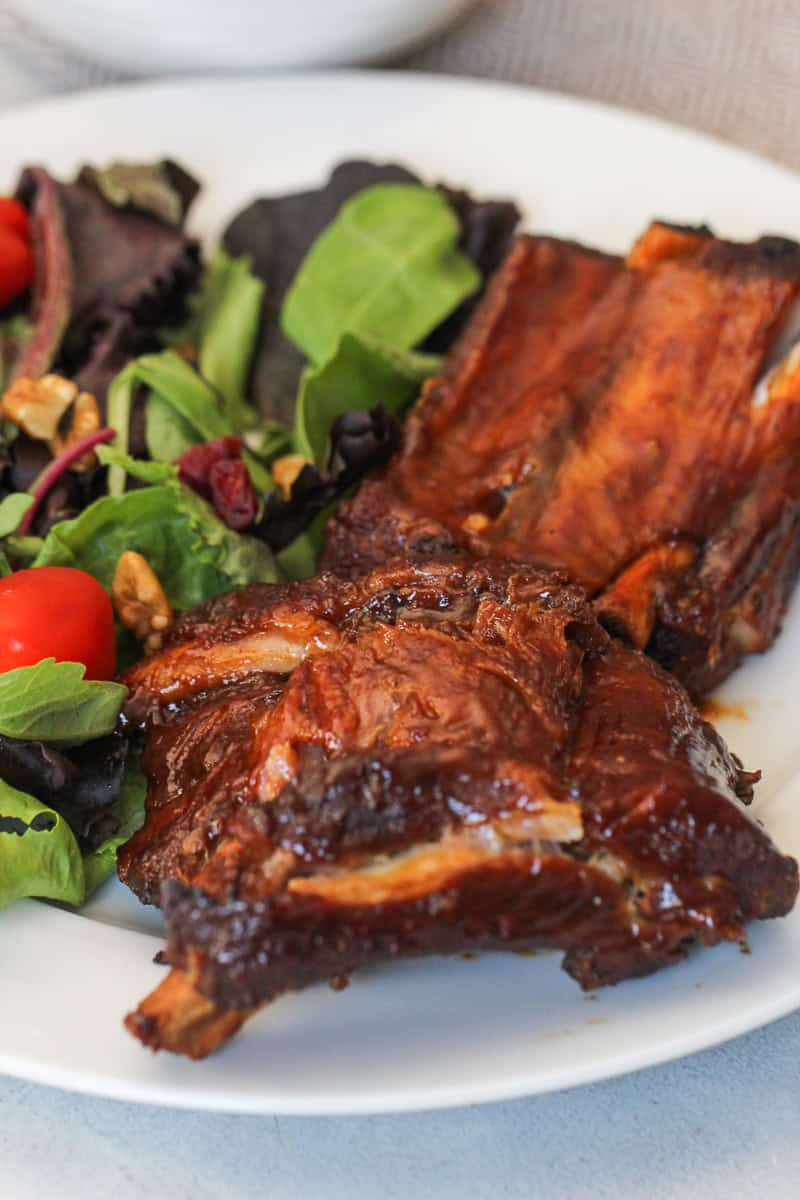 It couldn't be any easier and the ribs literally fall apart from slow cooking all day.
And even though they are fully cooked, the grilling is icing on the cake- the BBQ sauce turns to a sticky glaze and they are incredibly delicious.
How to make fall of the bone bbq ribs:
Step 1: Spray the slow cooker with non-stick cooking spray (or use a slow cooker liner to make clean up a breeze).
Step 2: Take your slab of ribs (make sure that they are defrosted) and cut into individual slabs (about 2-3 ribs each). Throw the ribs into the slow cooker.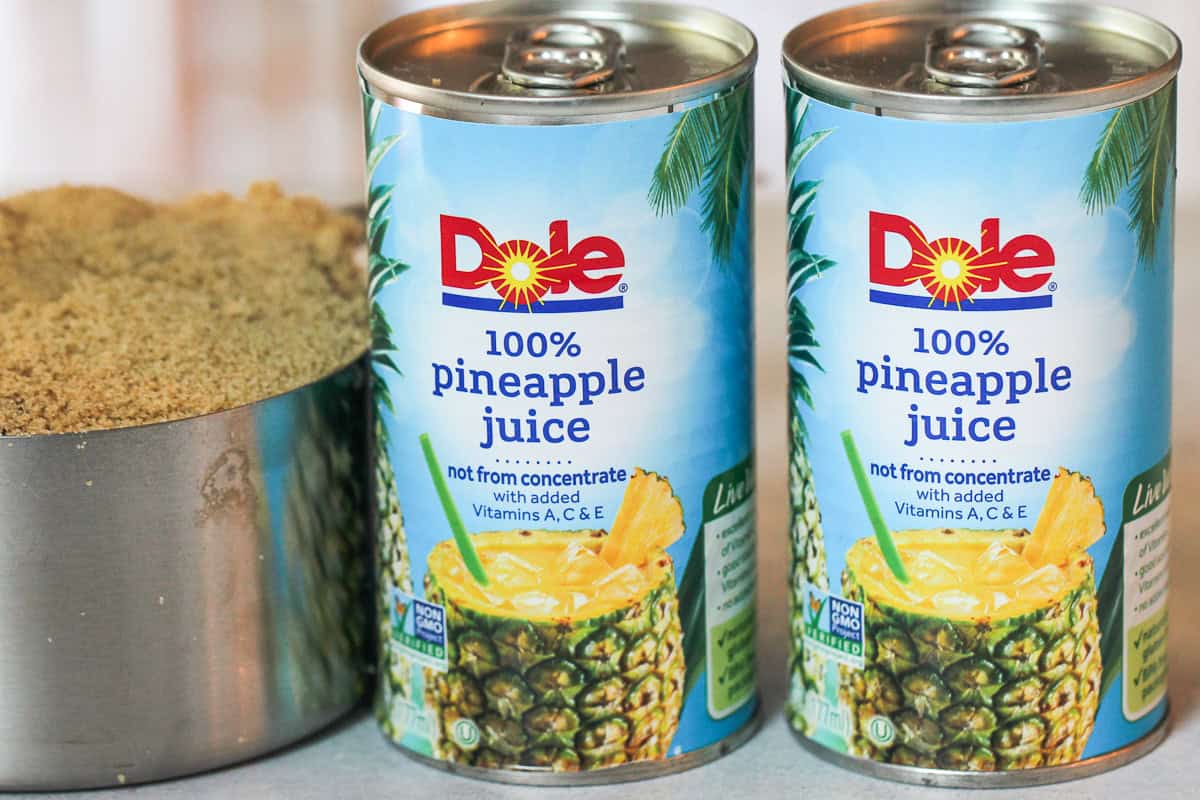 Step 3: Mix the pineapple juice and brown sugar together and pour over the ribs.
Step 4: Put the lid back on the slow cooker and cook on HIGH for 7-8 hours or LOW for 10-12 hours.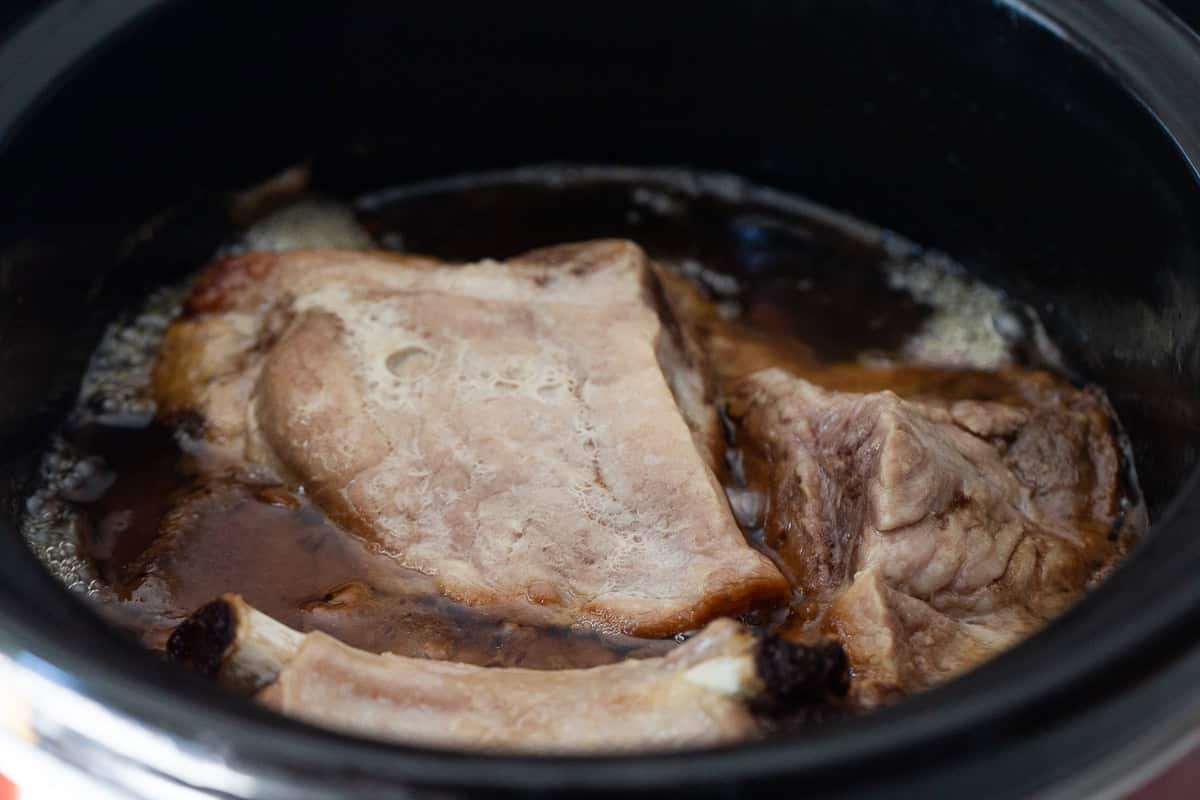 Step 5: After they are done in the slow cooker, use tongs to gently pull them out (they will literally fall apart when you touch them).
Step 6: Turn the grill on medium heat. While the grill is warming up, mix together the bottle of BBQ sauce and the 1/4 cup of pineapple juice you saved from earlier.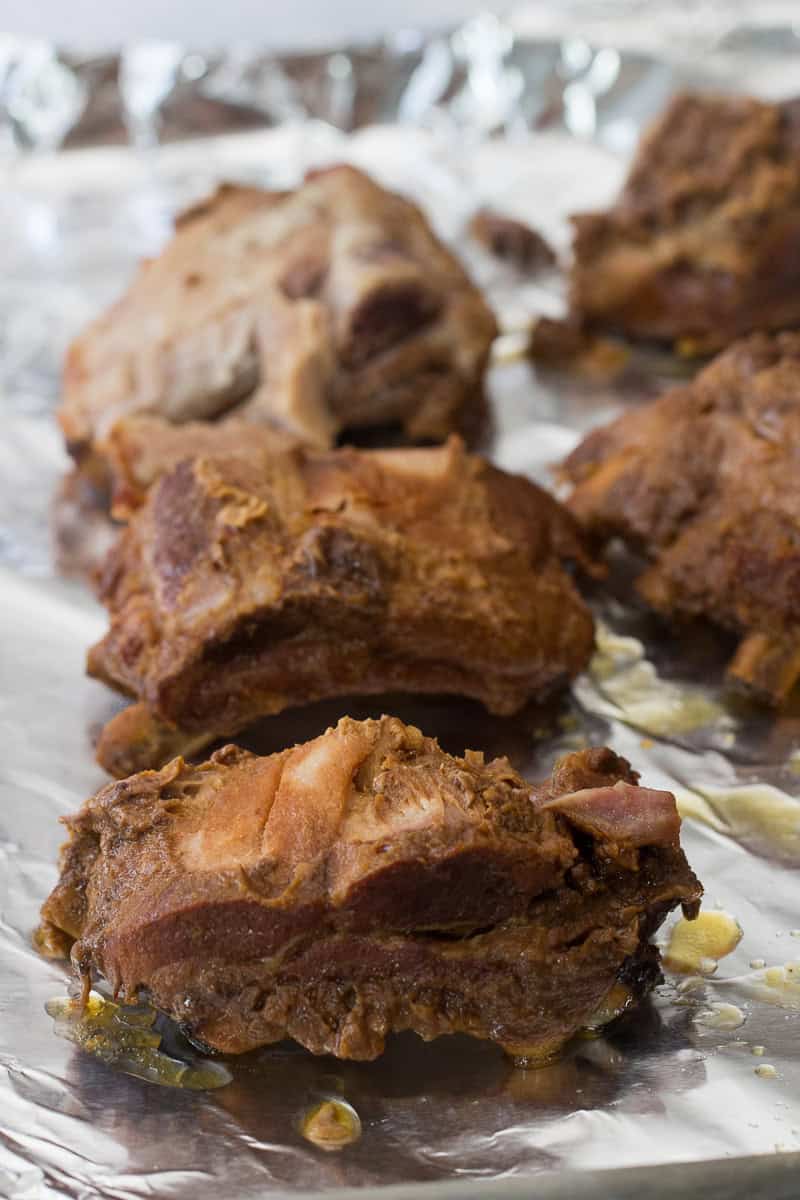 Step 7: Place the ribs gently on the grill and and brush with BBQ sauce.
Step 8: Turn the ribs twice, slathering with more sauce each time (you can't have enough sauce).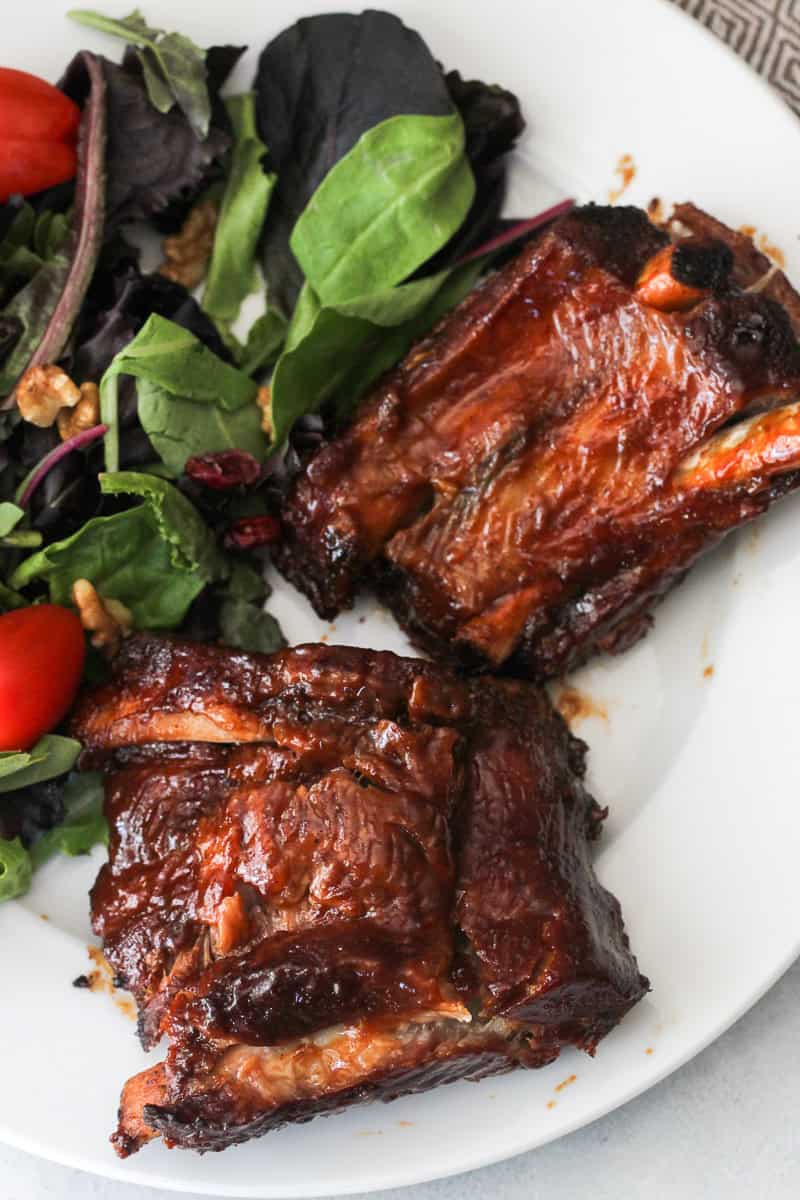 Step 9: They will take about 10-15 minutes to glaze over (as soon as that sauce starts to turn sticky, you know they are done).
Step 10: Serve immediately and enjoy.