Looking for the juiciest pork chop marinade recipe? This is it! Simple ingredients come together to make flavorful pork chops that everyone will love. Even beginner cooks can pull of this recipe flawlessly!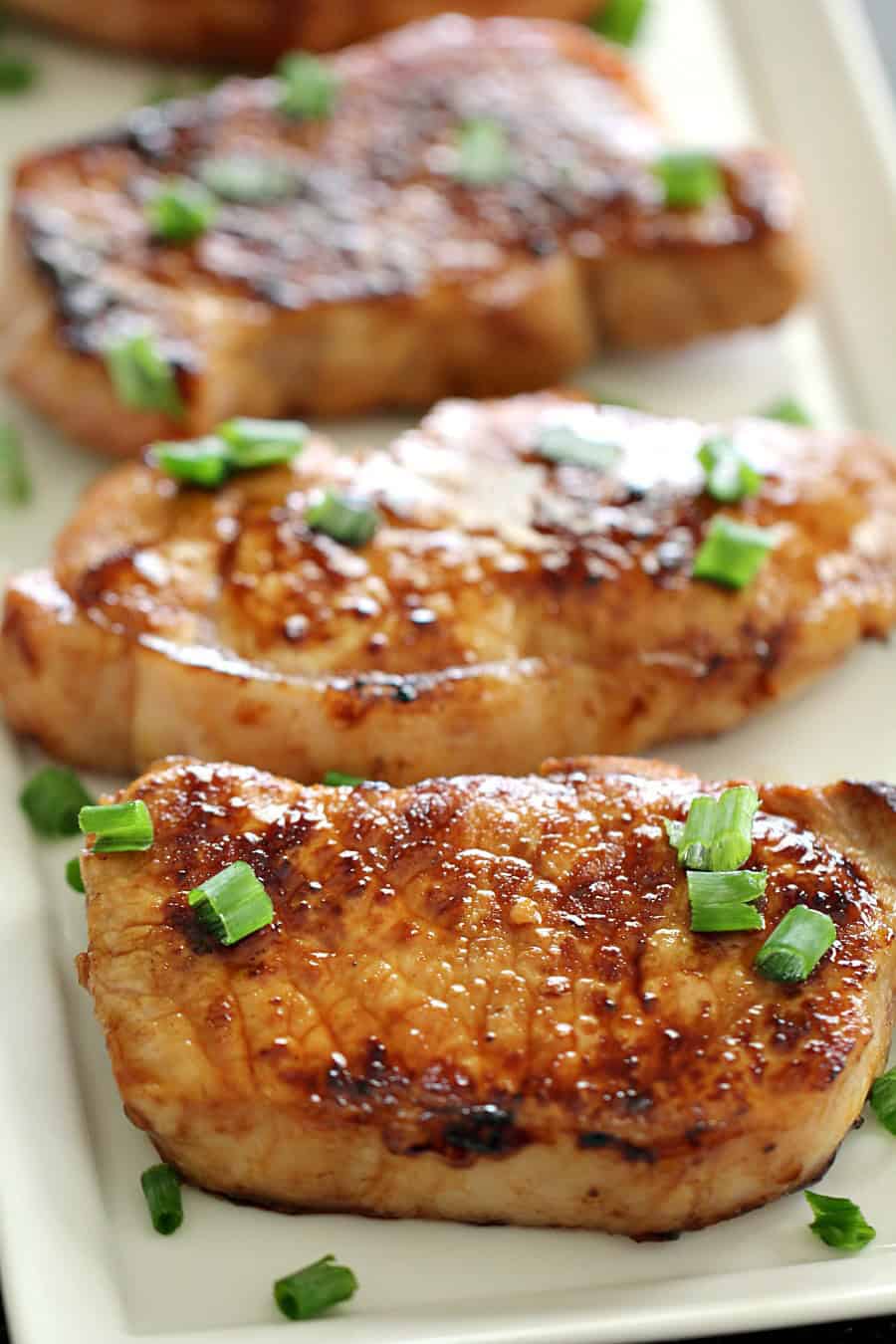 We love these Easy Marinated Pork Chops. Pork chops sometimes cook up dry, but this easy marinade makes the pork so juicy and full of perfectly-balanced flavor. It's fail-proof!
I love finding pork chop recipes that make the juiciest and most flavorful meal – if you have a slow cooker, you are going to want to try these Slow Cooker Pork Chops and our Slow Cooker San Francisco Pork Chops they are the BEST pork chops!
If you are looking for a baked pork chop recipe, try these Sheet Pan Italian Pork Chops that cook with potatoes and carrots on the pan, making a complete dinner on just one pan!
This recipe also works great with chicken. Either cut of meat will be delicious.
How to make simple pork chop marinade:
With most marinades on our site, we use easy ingredients that you probably have in your pantry right now. The ingredients that you will need for this marinade are:
vegetable oil (could also use canola oil)
soy sauce
apple cider vinegar (can also use white vinegar)
Worcestershire sauce
lemon juice
Dijon mustard (yellow mustard will work also)
salt, pepper, parsley, and garlic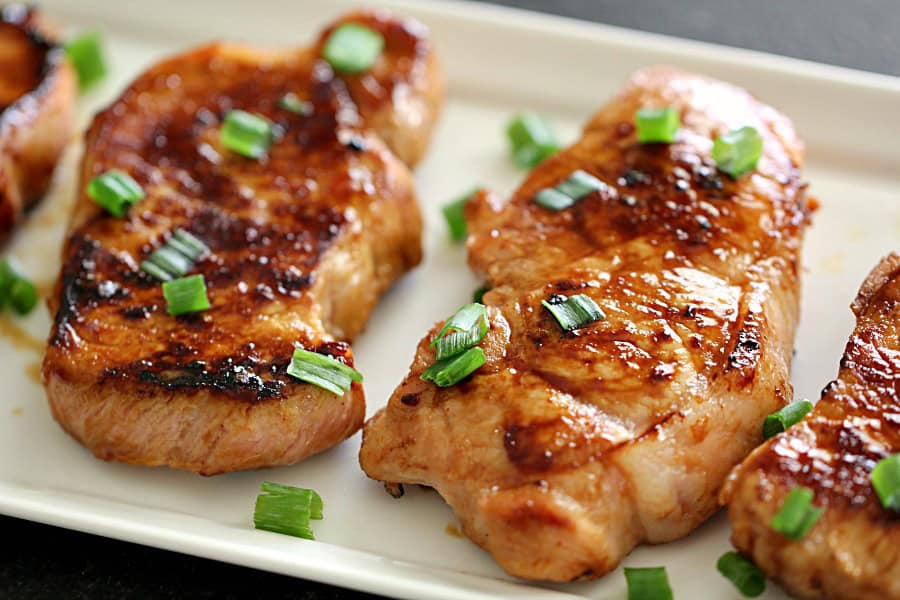 Other Delicious Pork Chop Marinades to try: