Pork roast has never cooked faster! We love making this Kalua Pork in our Instant Pot for a quick and filling dinner topped with all the vegetables you need to stay healthy. It's a family favorite!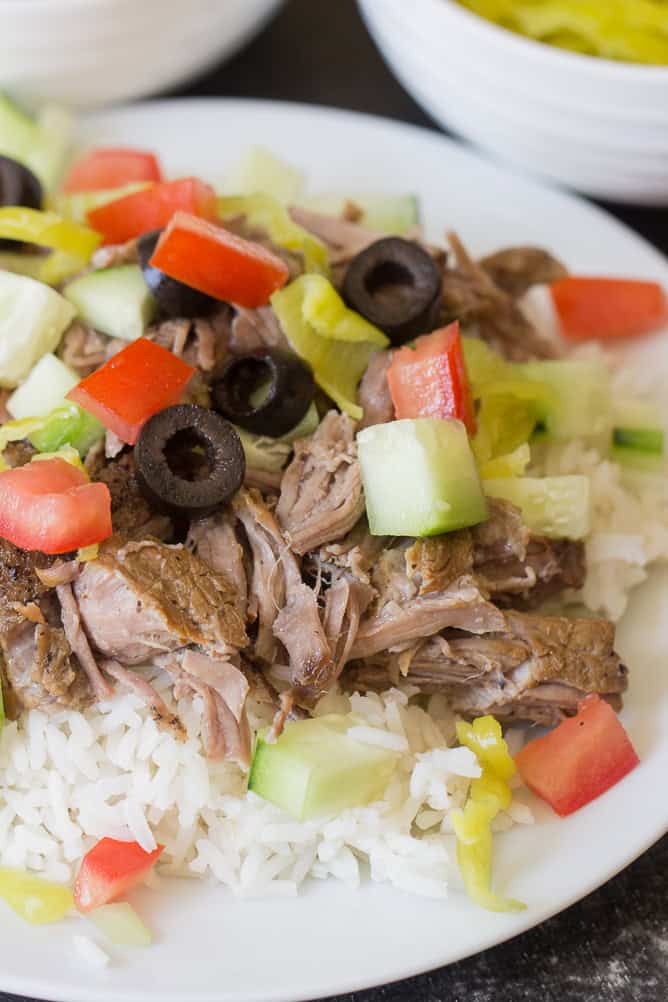 Rainy California has me dreaming of the beaches in Hawaii! I'd give just about anything to sit on a beach and have someone bring me a tropical drink while I enjoyed delicious food (that I didn't have to make or clean up!).
Our mom used to make this Kalua Pork in the slow cooker growing up and it was always one of my favorites. Now that I'm older, topping this pork with vegetables and teriyaki sauce is my favorite way to get in my vegetables during a meal!
We are loving our Instant Pot recipes. We are always offering new ones for you to enjoy. Be sure to try our Instant Pot Sweet and Tangy Meatballs. Only 3 ingredients!!
What is an Instant Pot?
Haven't jumped on the Instant Pot bandwagon yet? Well, you may want to consider it just for this recipe alone!
Instant Pot is a seven-in-one multi-cooker that works as an electric pressure cooker, slow cooker, rice cooker, yogurt maker, steamer, warmer, and sauté pan all in one.
Sounds a little too good to be true, but we promise it's worth every penny! I haven't used my slow cooker in weeks, which is saying a lot for this 3-4 times a week slow cooking girl!
Check out the reviews on the Instant Pot on Amazon and join the 1000's of people who LOVE it! You can read about it HERE.
How to make Kalua Pork in your Instant Pot
Pierce pork all over with a carving fork. Rub salt and liquid smoke all over meat. The fork piercings will help the flavor sink into the meat better and faster.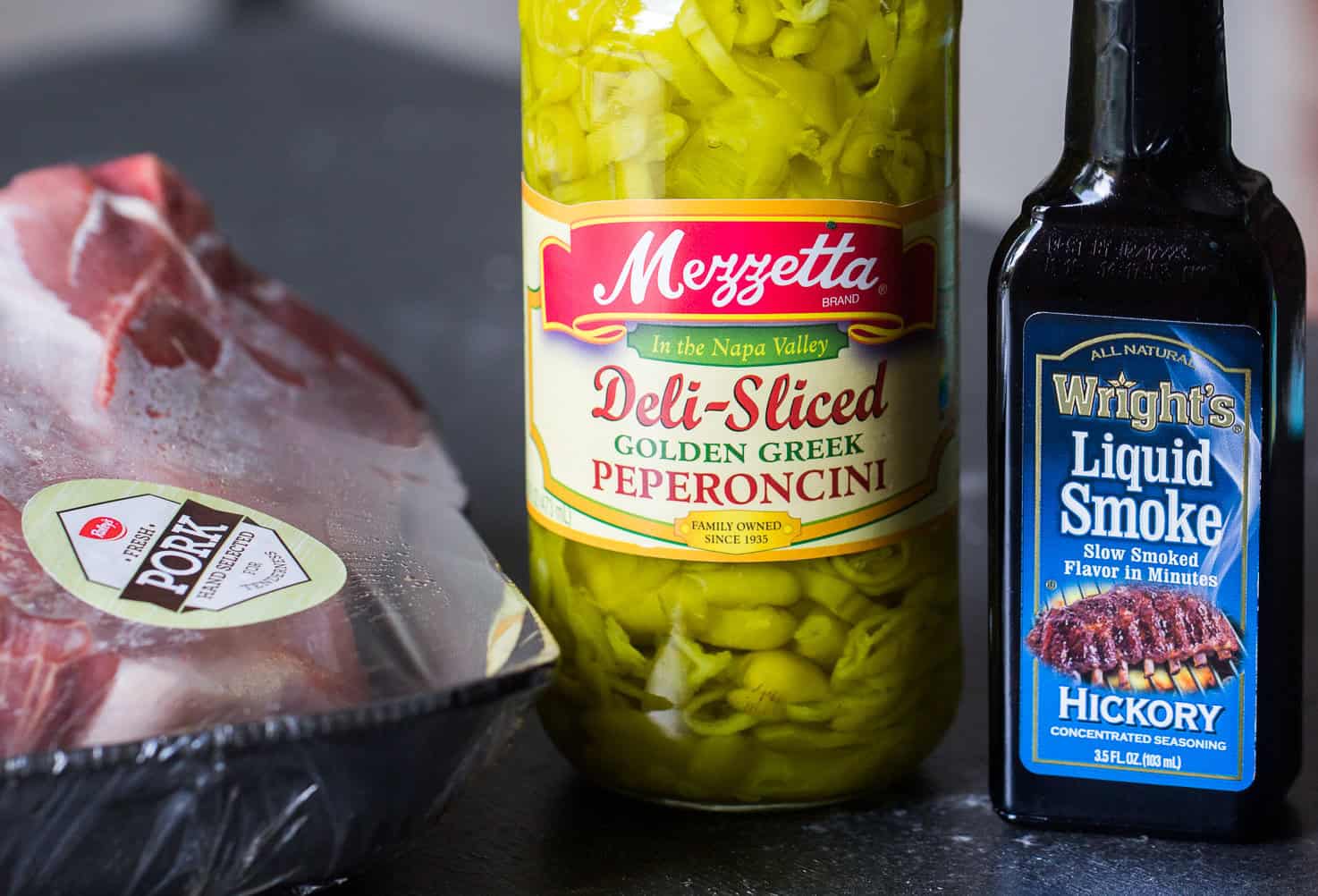 Set your instant pot to "saute" and add olive oil to the bottom. My instant pot heats up REALLY fast on this setting, so start with the low saute option if you have it, and then bump it up if it's not hot enough.
Once it's heated up, saute pork roast on all sides for 2-3 minutes or until browned. Then remove your pork from the instant pot and set aside.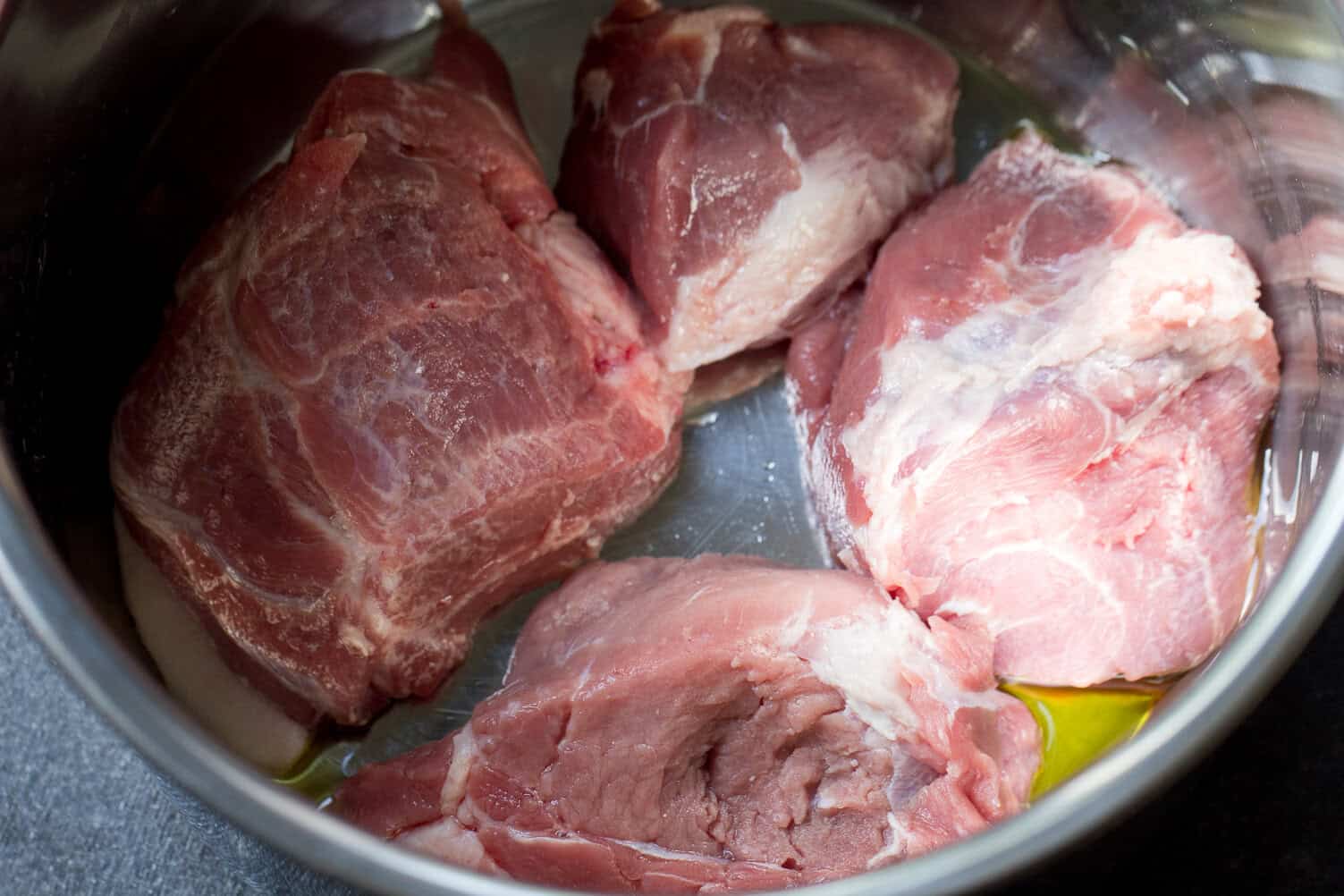 Place trivet into the bottom of the instant pot and pour 1 cup of water into the bottom of your pot. Top your pork with a few pepperoncini peppers for some extra flavor too!
Place your pork on the trivet, seal your lid, and set your pressure cook or manual button to 30 minutes. If you are using the pressure cook button, make sure it set to HIGH pressure.
After 30 minutes, let the steam naturally release for 10 minutes before doing a quick release.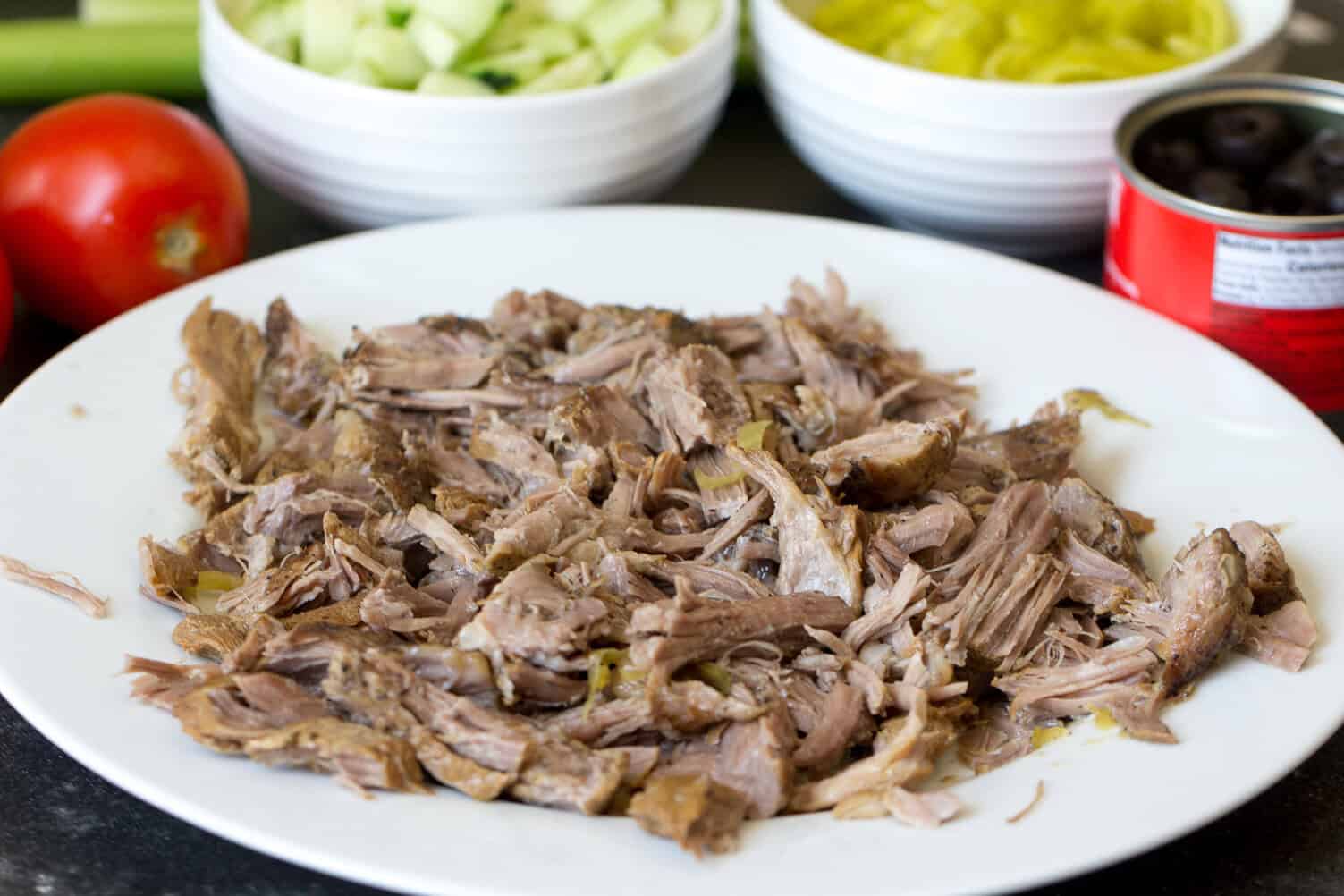 Remove meat from slow cooker and shred with 2 forks, adding drippings as needed to moisten. Serve over rice with your favorite Teriyaki sauce and vegetable toppings!