Quick and Easy Calzones filled with pepperoni, mozzarella cheese and marinara then topped with Italian seasoning and parmesan. Not only are these calzones so easy to make, but they taste absolutely amazing!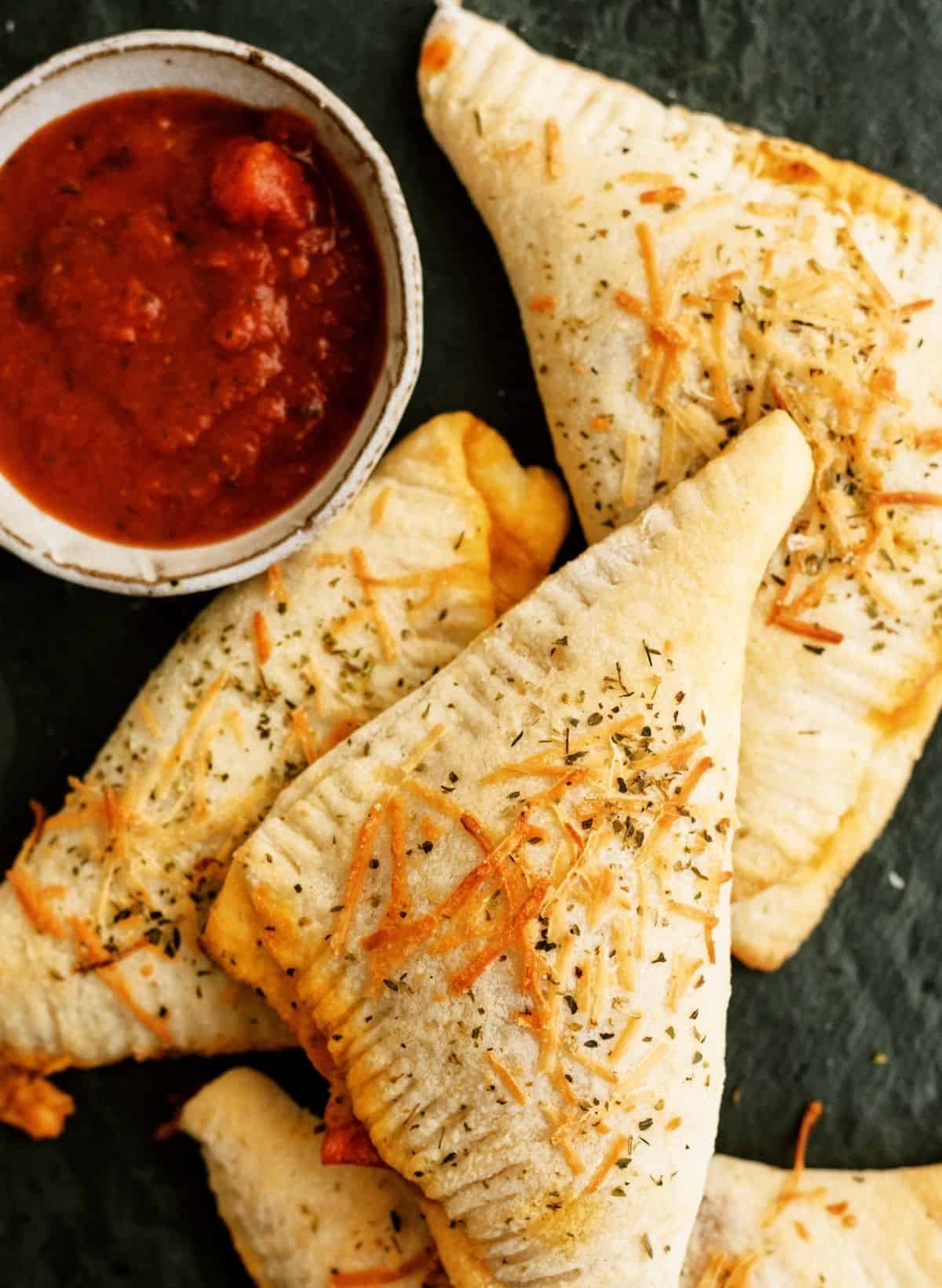 Quick and easy calzones is one of our family favorite, picky eater approved recipes that we can make fast on those busy weeknights. If you love a good homemade pizza recipe, then you are going to love this one!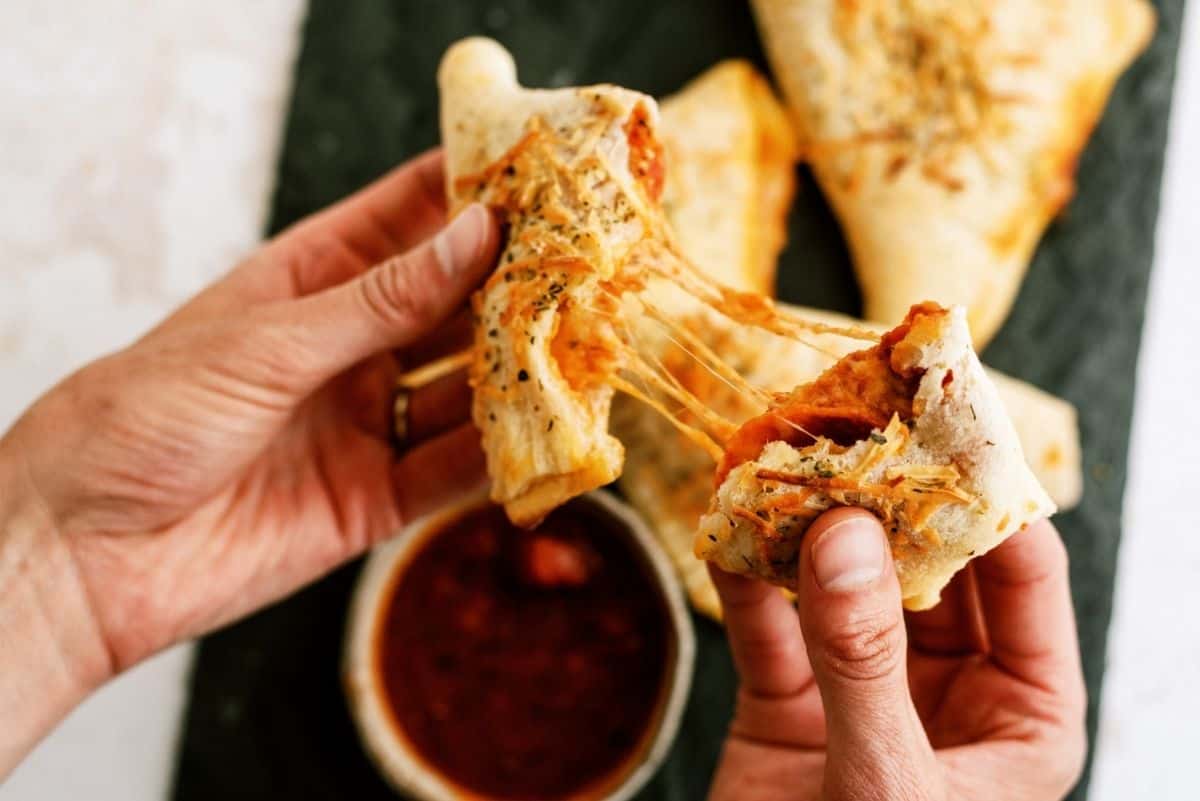 This recipe is great because each person can pick their own toppings (if you want) and then there is no fighting about what is on the pizza! Or, you can make them all the same and serve it as an appetizer.
We have done it both ways, and either way is amazing. So, make sure you bookmark, pin, or save this recipe so you can find it quickly when you need an easy dinner recipe to make.
If you want to make this into a full blown meal, then try making our Cheesy Garlic Breadsticks to go along with it. Sometimes I'll even make some Zoodle Spaghetti Salad and Sheet Pan Garlic Breadsticks.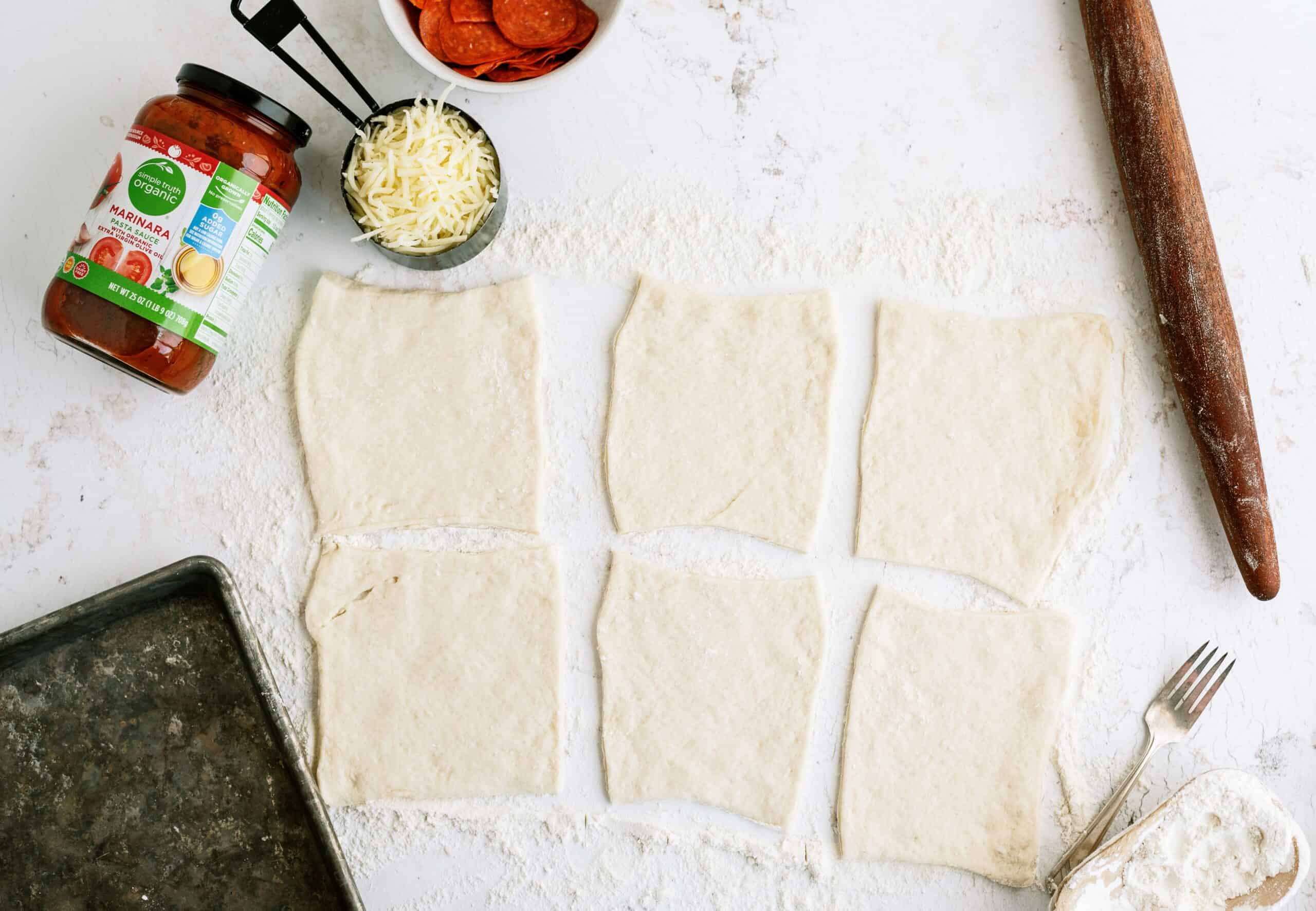 Ingredients Needed For Our Quick and Easy Calzones Recipe:
Refrigerated pizza crust (your favorite kind)
Marinara sauce
Shredded mozzarella cheese
Pepperoni slices
Melted butter
Italian seasoning
Grated Parmesan cheese
How To Make Our Quick and Easy Calzones Recipe:
Begin by preheating your oven to 400 degrees fahrenheit.
Then, spray a baking sheet with nonstick cooking spray and set it aside.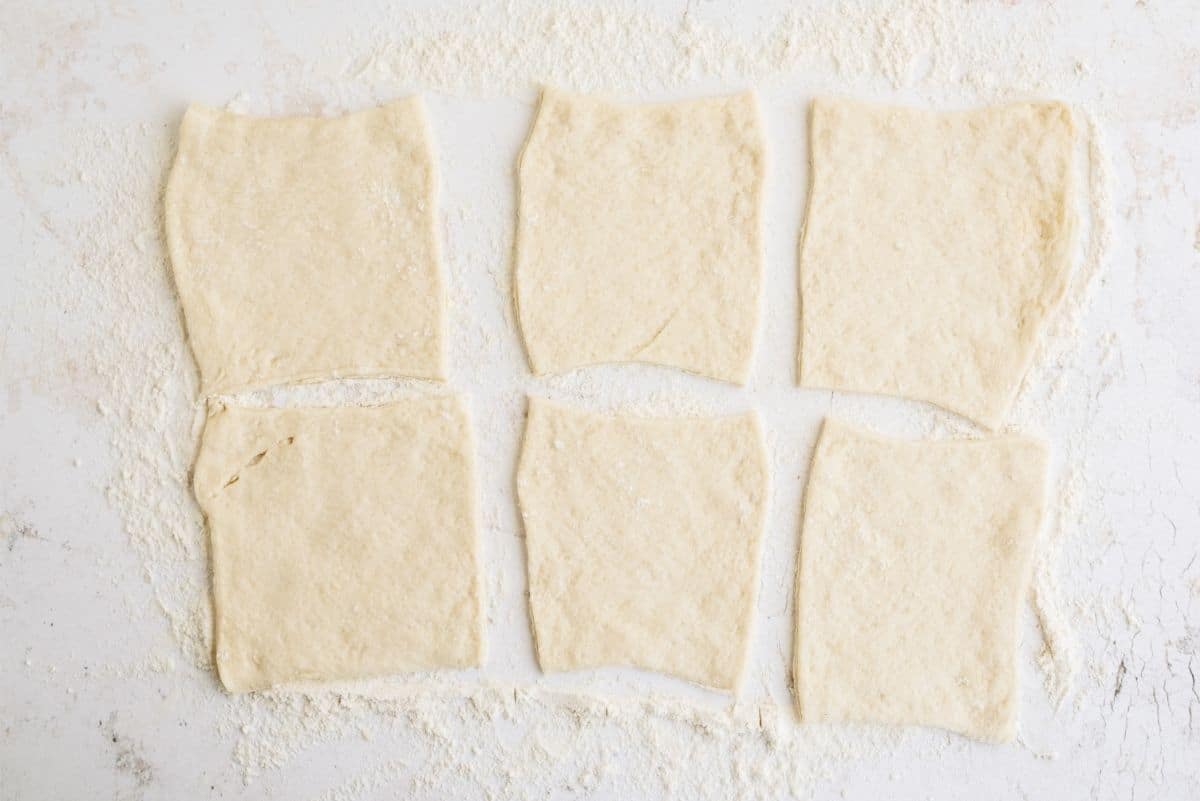 Now, get out your refrigerated pizza crust and cut it into 6 equal squares (as best as you can).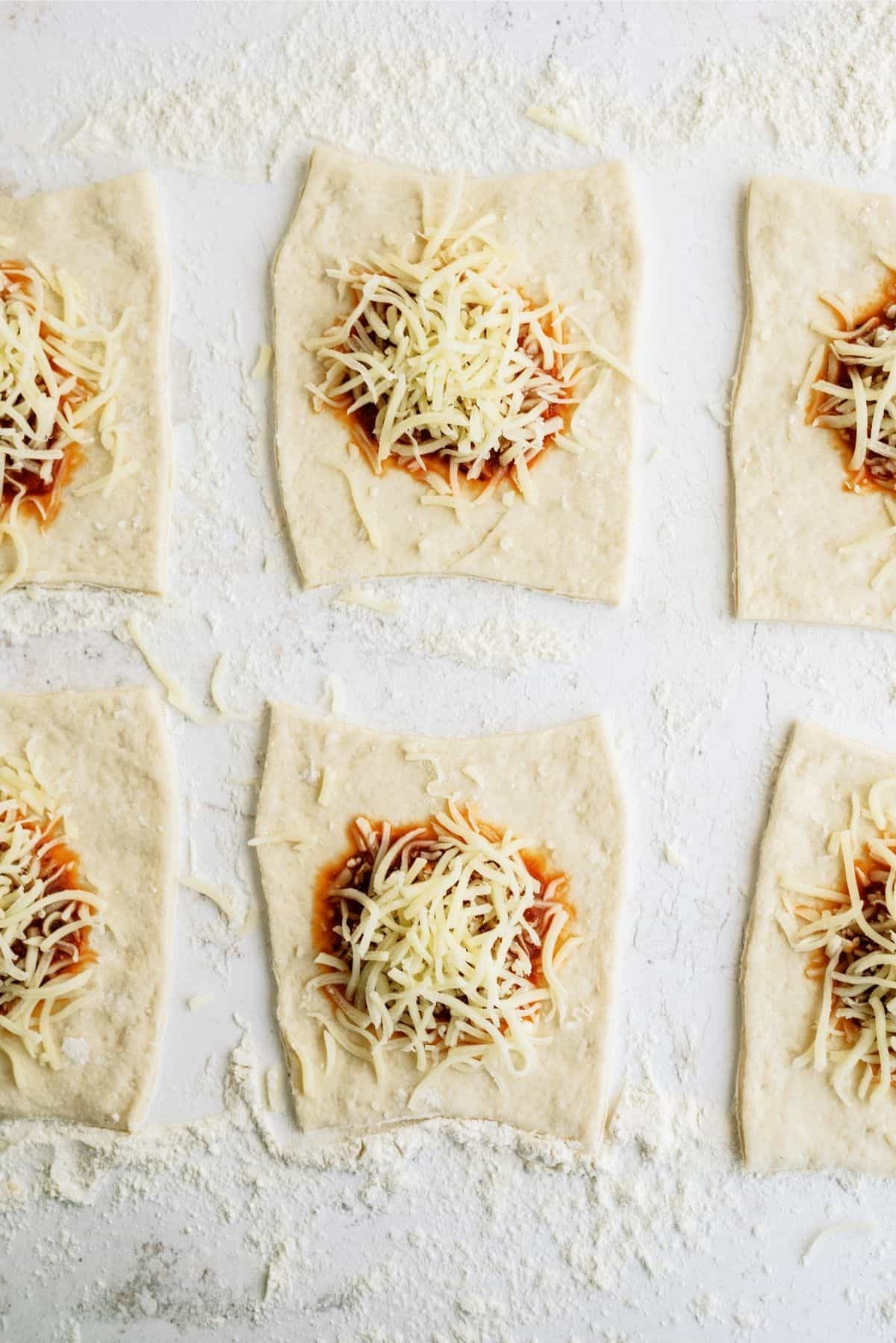 Next, in the middle of each of the squares place about 2 tablespoons (or more if you like extra sauce), a little less than ¼ cup of shredded mozzarella cheese, and 4 pepperoni slices.
Take one corner of the square and fold it over to another corner to form a triangle.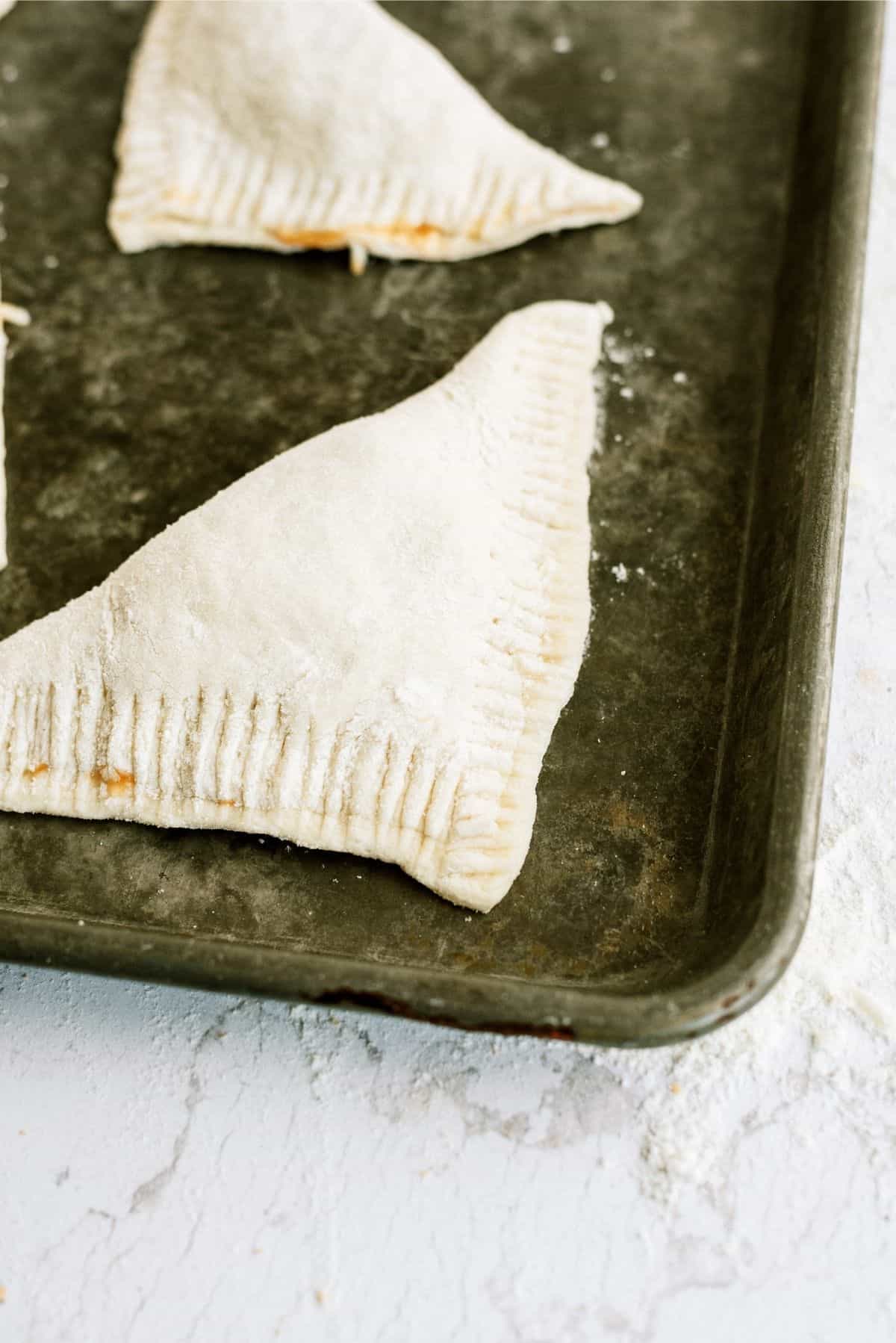 Once you have formed a triangle around the calzone fillings, use a fork and go around the open sides and press it into the dough to seal it closed.
Next, place each of the filled calzones on the prepared baking sheet.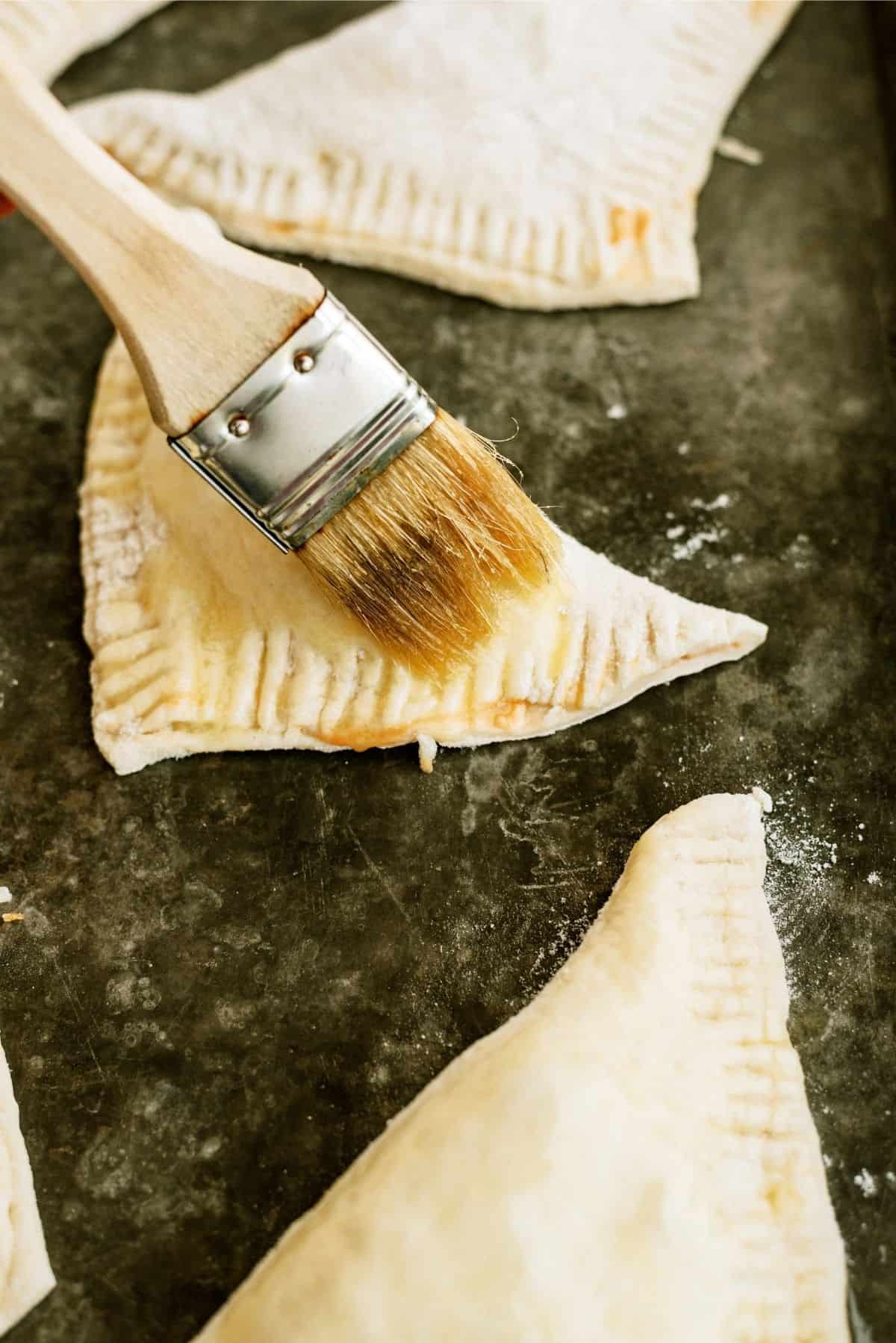 Using the melted butter, get out a pastry brush and spread some of the melted butter on top of each of the calzones and then sprinkle some of the italian seasoning and grated parmesan cheese on top.
Then place the baking sheet in the oven for 10-12 minutes and bake them until the tops are golden brown.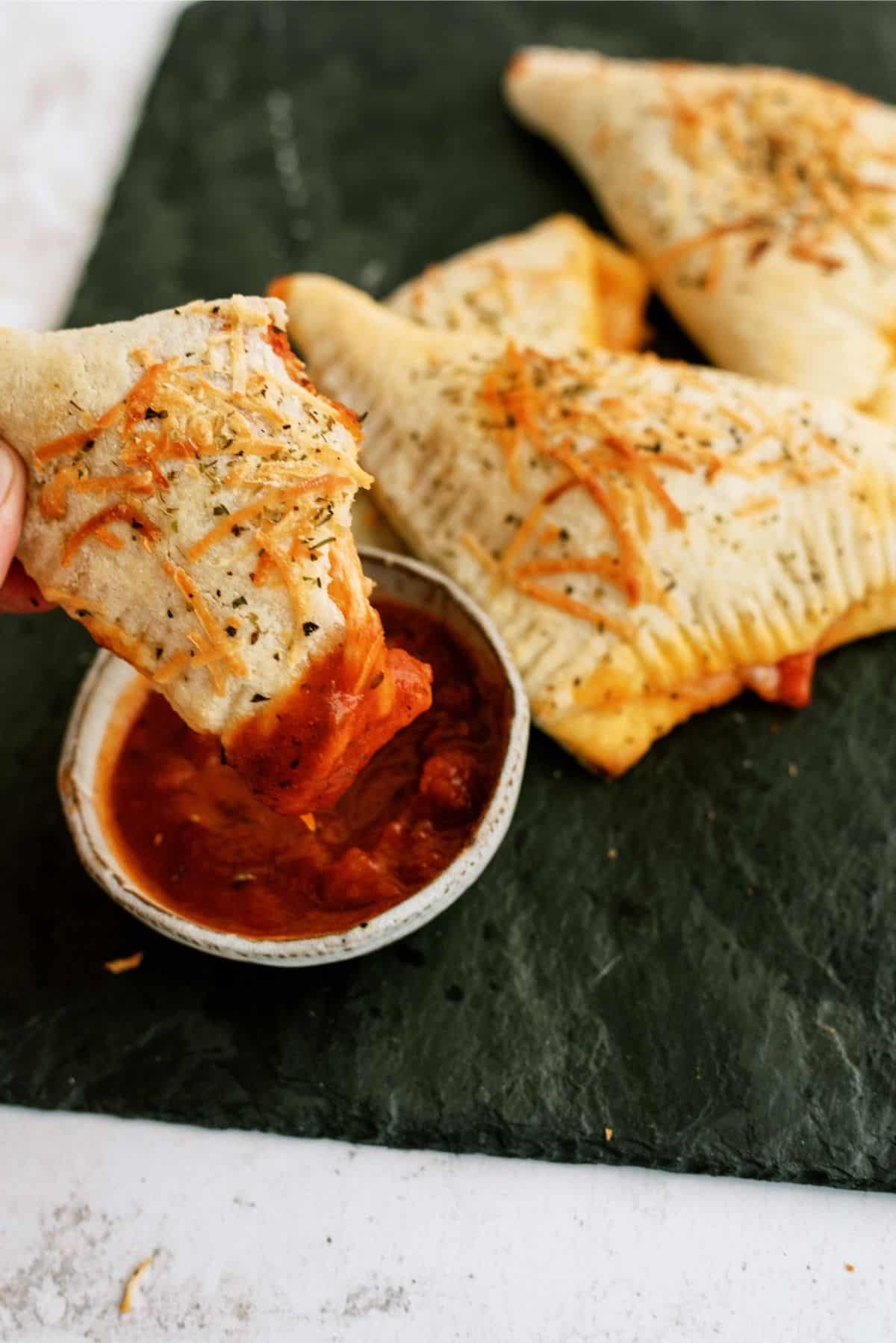 When they are done, take them out and serve them hot with warm pizza sauce for dipping!
To Make This Kid-Friendly Dinner You Will Need:
Cookie sheet
Small microwave safe bowl
Pastry brush (THIS one works perfectly)
Pizza cutter
Nonstick cooking spray