If you have not made a loaf of homemade bread before, this is a great place to start. Our Easy Homemade French Bread is foolproof and delicious.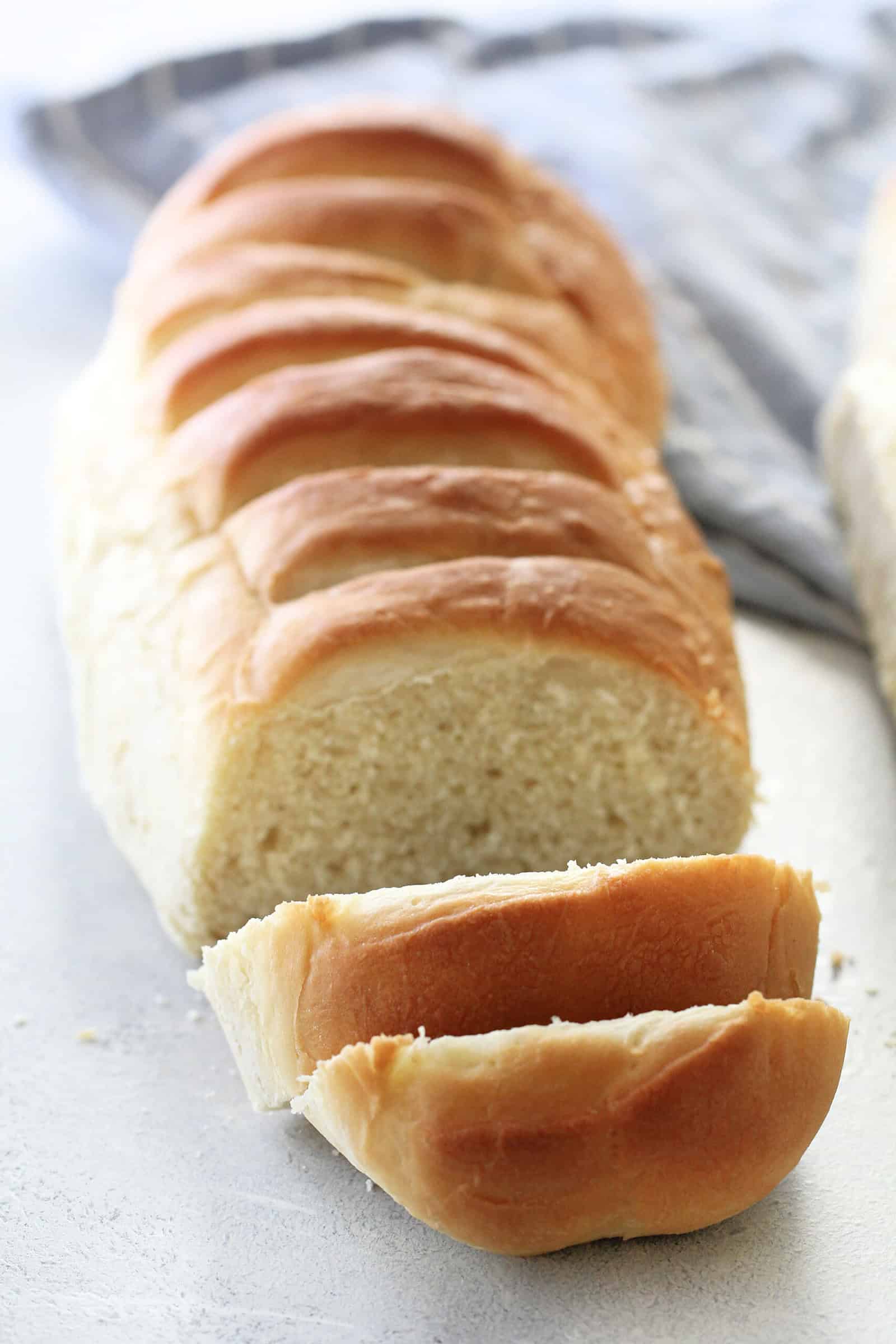 This recipe for Easy Homemade French Bread is actually the recipe that I made in my 7th Grade Home Ec class.
If a 7th grader can make it, so can you!
How to make Homemade French Bread:
In a large bowl, mix together water, yeast, and sugar until the yeast is completely dissolved.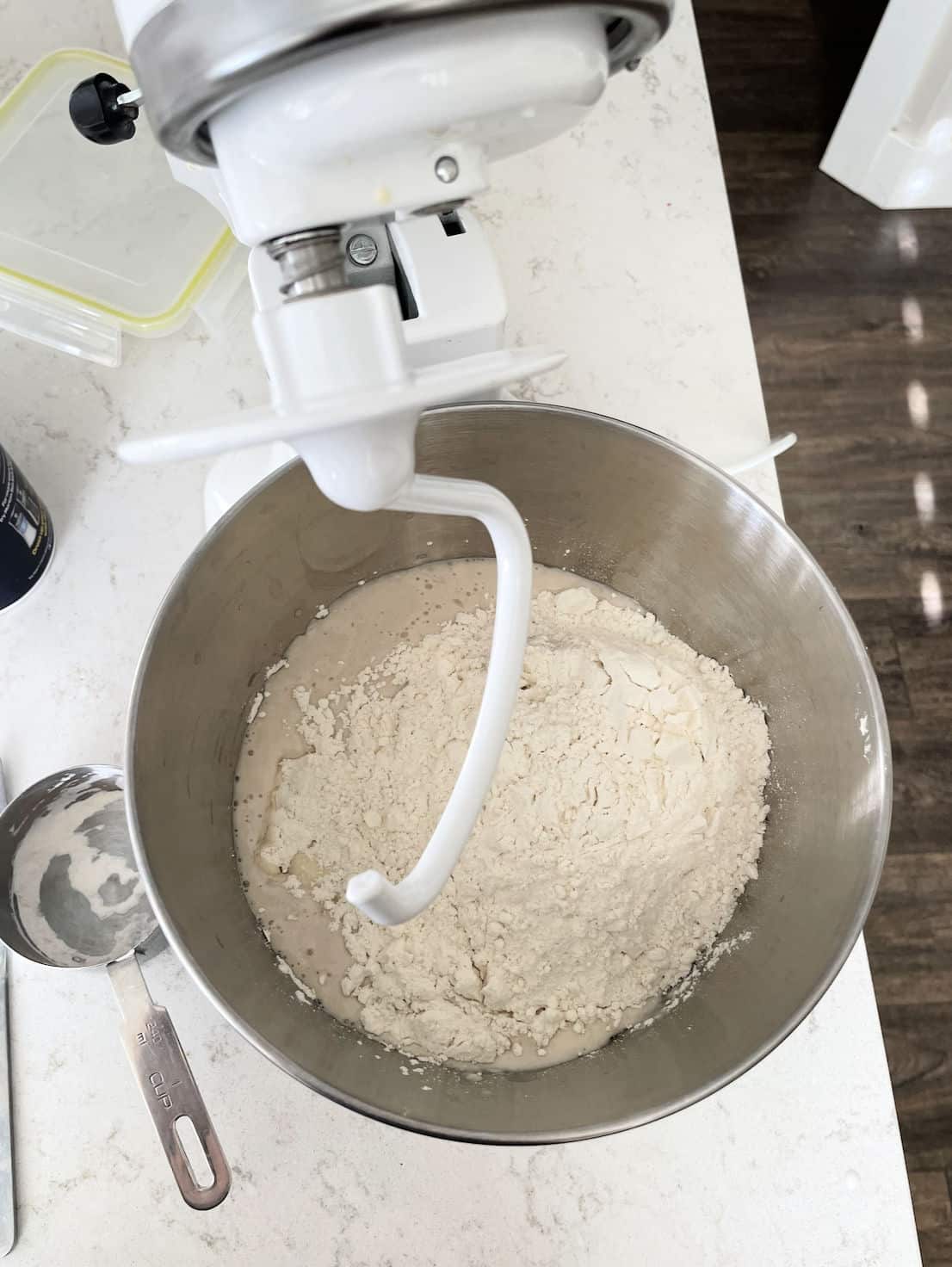 Add in salt, oil, and flour. Stir with a large wooden spoon or mixer (I used my Kitchen Aid with a dough hook) until it becomes too difficult, then knead for two minutes on a floured surface.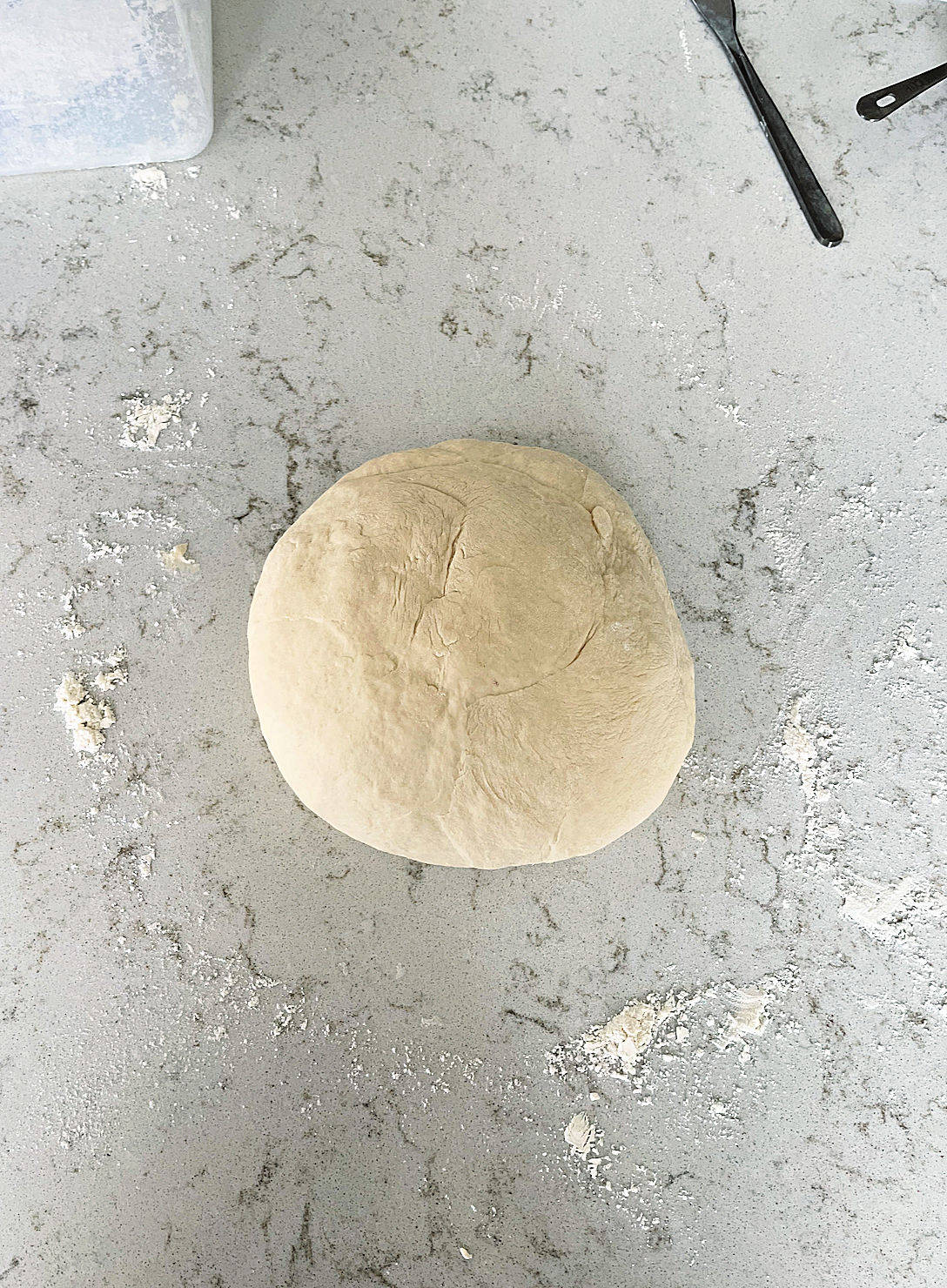 Spray a large bowl with non-stick cooking spray and place dough in the bowl. Cover with a dish towel and let it raise until it doubles in size (I usually place the bread in my kitchen window sill where there is sunlight and it's a little warmer. I have found that on cooler days – like in the winter time – it sometimes take a little longer to double in size).
Dump dough out onto a floured surface. Cut in half and shape into a smooth, worm-like shape (or a bread loaf shape).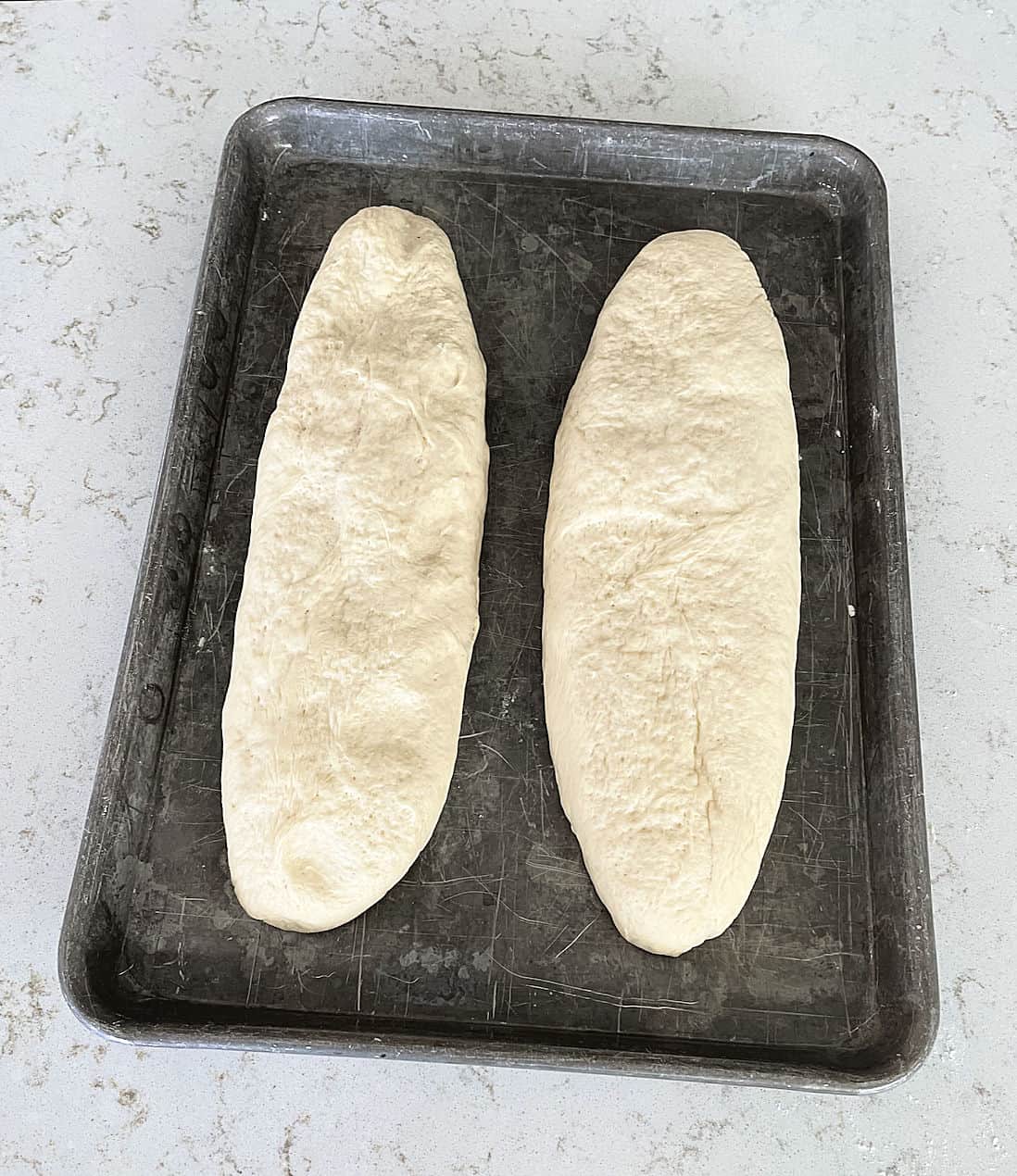 If you want to get fancy and make your bread look the way that it does in the picture, use a REALLY sharp knife and slice about 1/3 of the way down into the bread, spacing the little cuts about 2″ apart.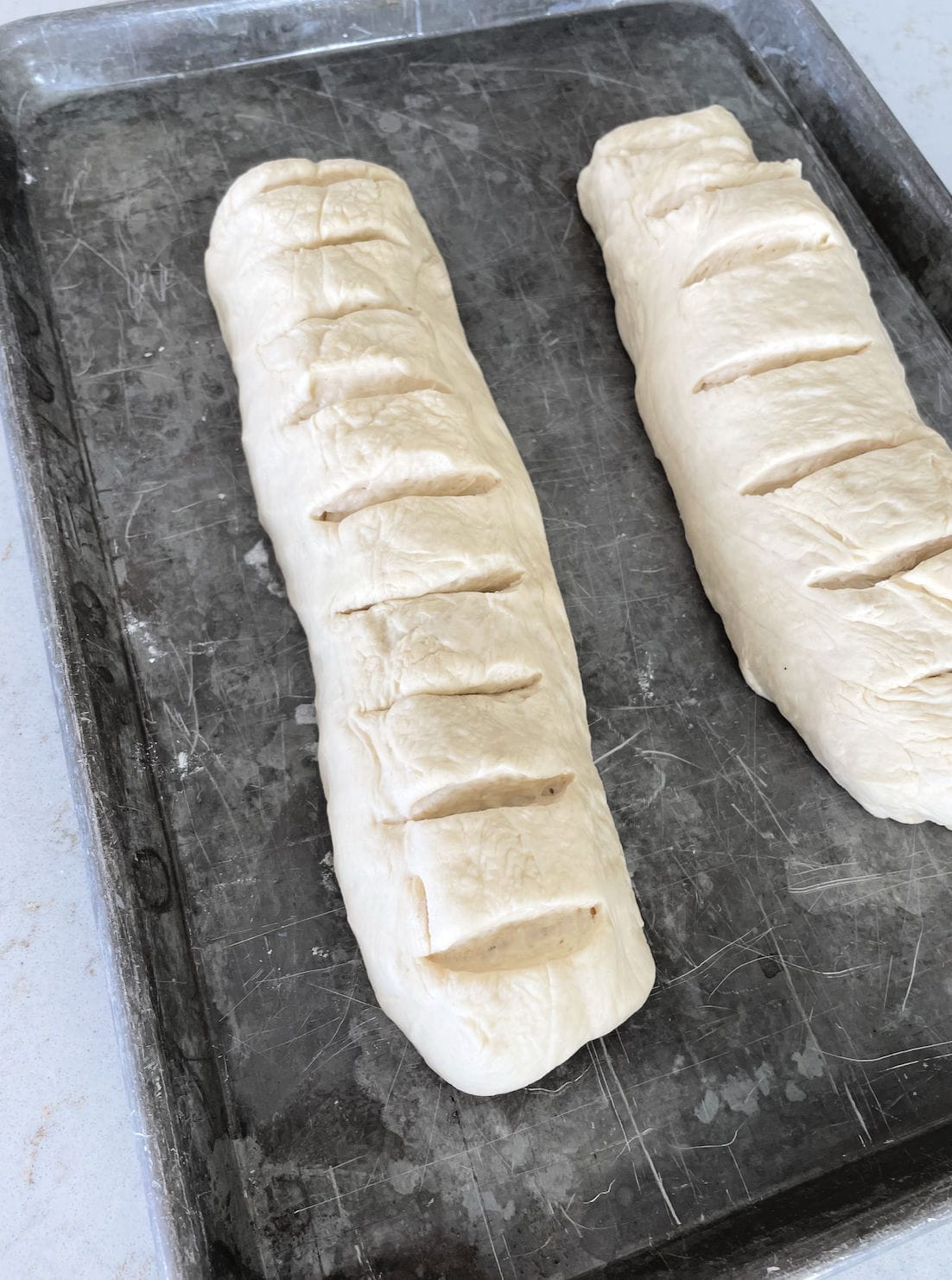 The cracks will separate more as they rise and bake.
Place dough loaves on a greased cookie sheet and let rise again until doubled (about 25-30 minutes).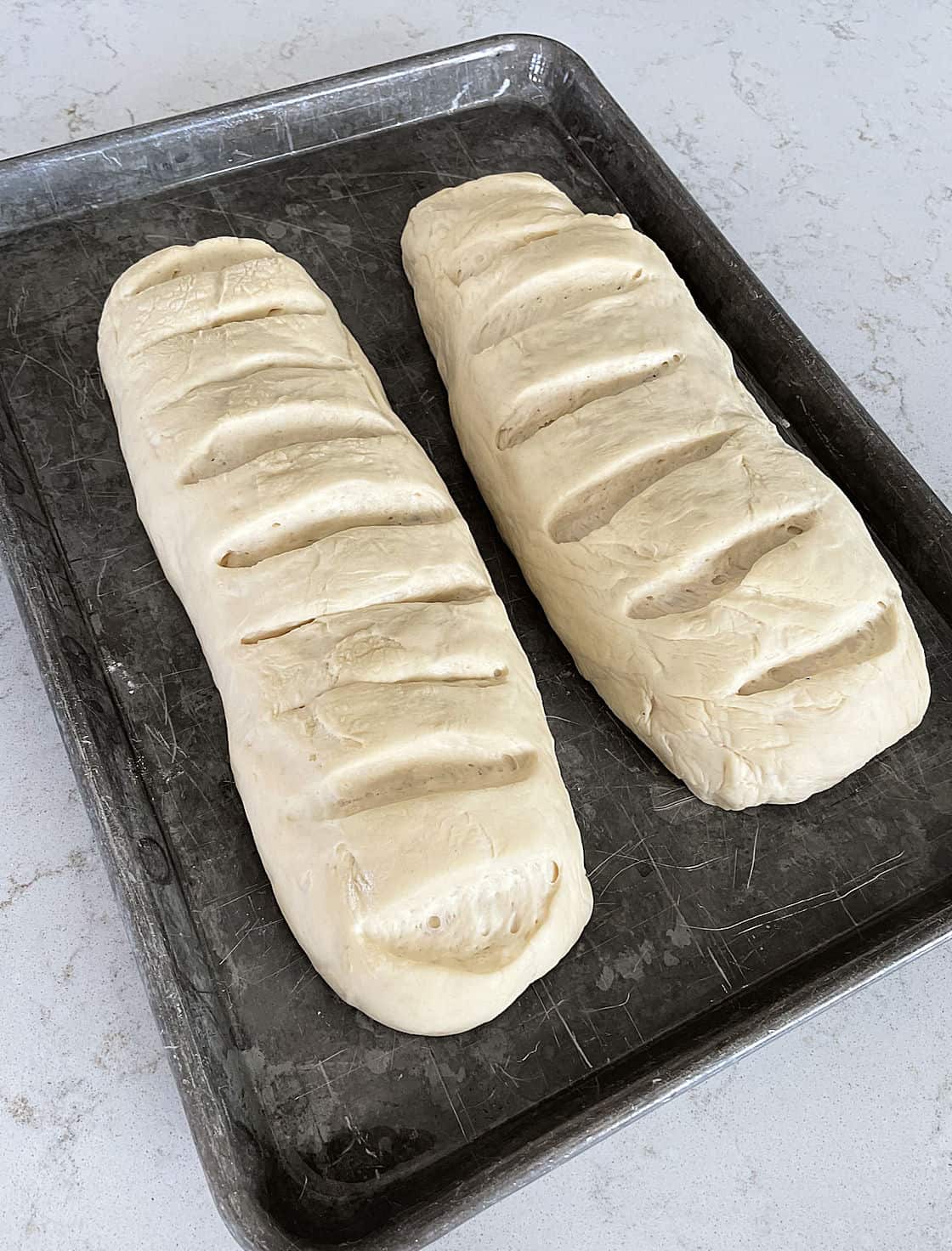 Bake at 375 degrees for 20-30 minutes, or until the top is golden brown and the bread sounds hollow when tapped.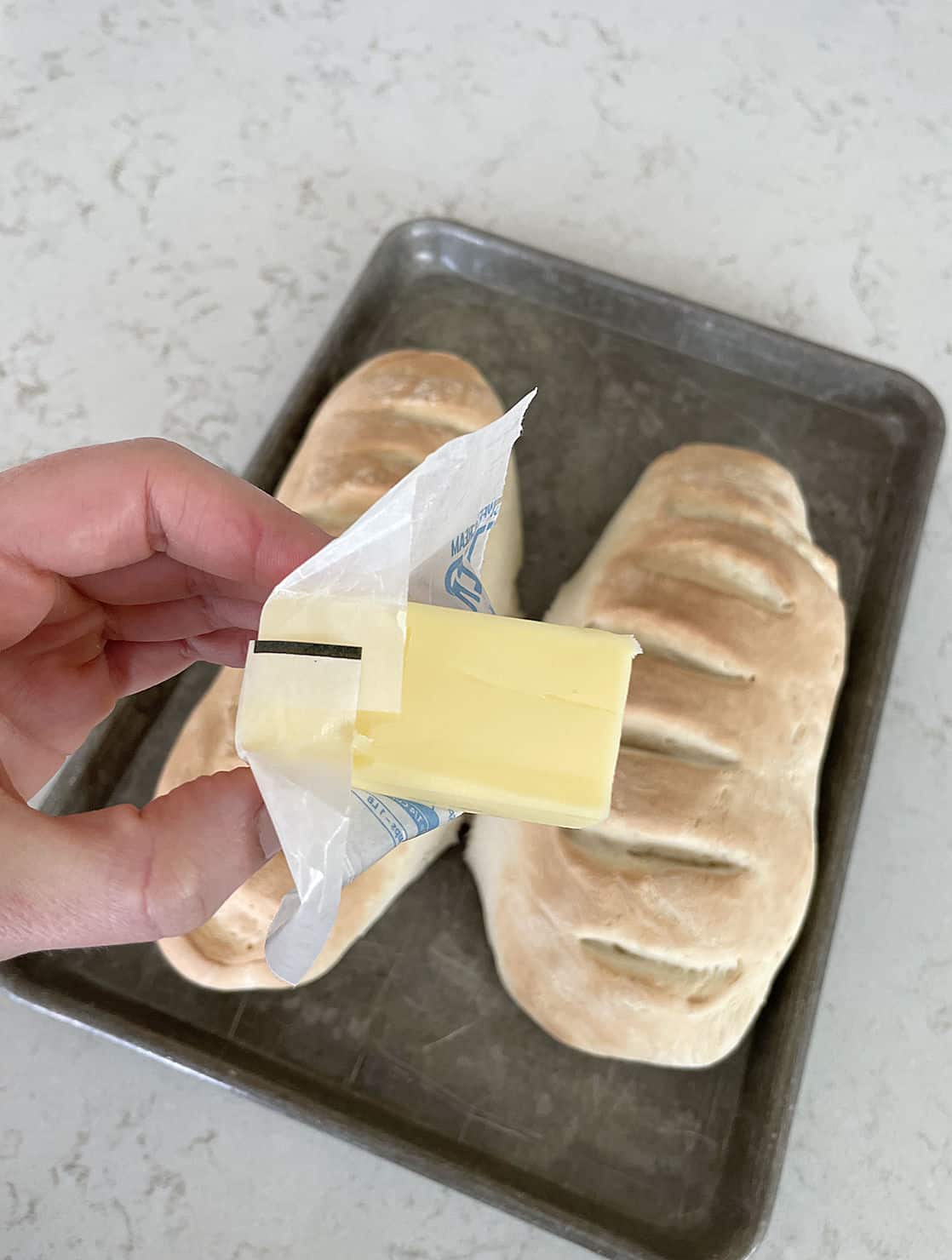 Remove bread from oven and rub butter on top.
Makes two loaves of french bread.