When pizza and grilled cheese sandwiches combine, they make the most flavorful, gooey cheesy sandwich of all time! My kids beg for these sandwiches all the time and they are so easy to throw together. Add your favorite pizza toppings to make these your own.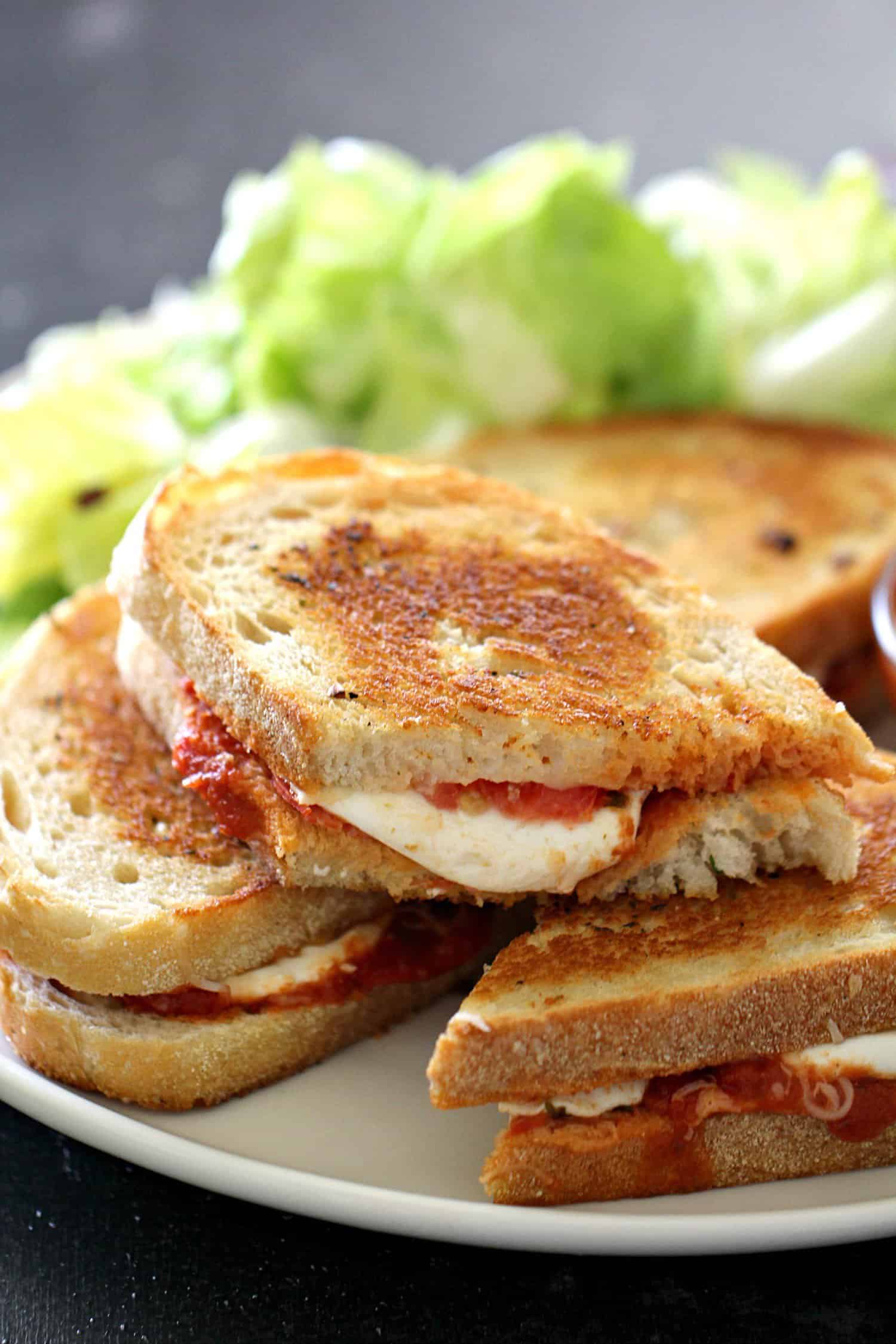 Every Friday night, we like to have some sort of pizza at our house. This week, we decided to combine grilled cheese sandwiches with our pizza . . . Pepperoni Pizza Grilled Cheese Sandwiches, it was a combination that was meant to be!
Starting with your favorite bread (I used a crusty Italian bread), then top it with pepperonis, fresh mozzarella cheese, sliced tomatoes, marinara sauce, and more cheese (yes – double cheese. Because it's grilled cheese! The gooier, the better!.
I actually used garlic butter on the outsides of my sandwich and it took it over the top!
If you need a quick and delicious lunch or dinner idea, this can be your new go-to!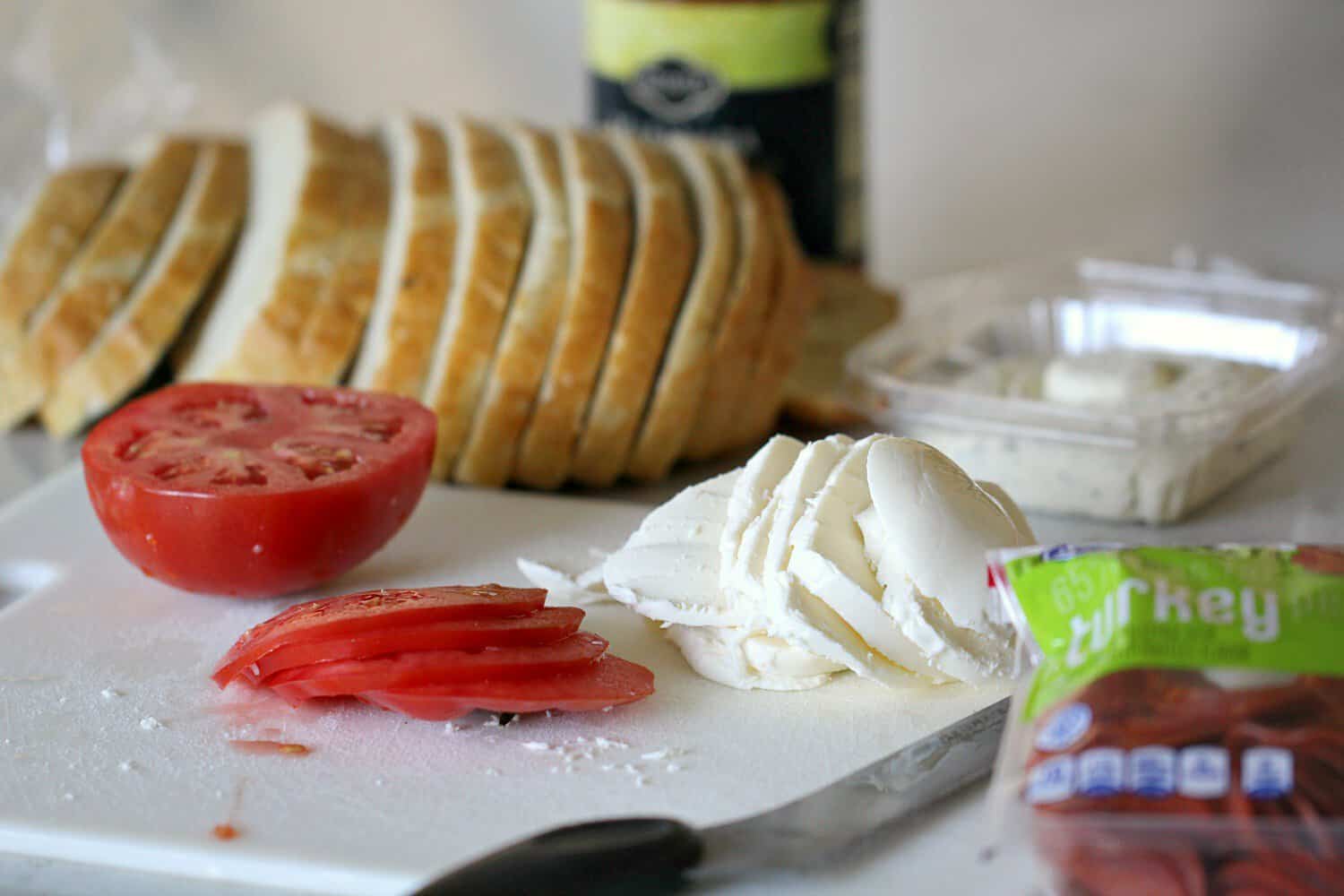 Ingredients needed for pizza grilled cheese sandwiches:
Your favorite bread (I used Italian bread, but French bread or even sandwich bread would work great. Use whole wheat bread if you are looking for a healthier option).
Pepperonis
Fresh mozzarella, thinly sliced
Tomatoes, thinly sliced
Fresh shredded Parmesan cheese
Butter (for the outside of the bread as it grills)
You could also add all your favorite pizza toppings – mushrooms, green peppers, sausage, ham, pineapple, olives, etc)
How to make Pizza Grilled Cheese Sandwiches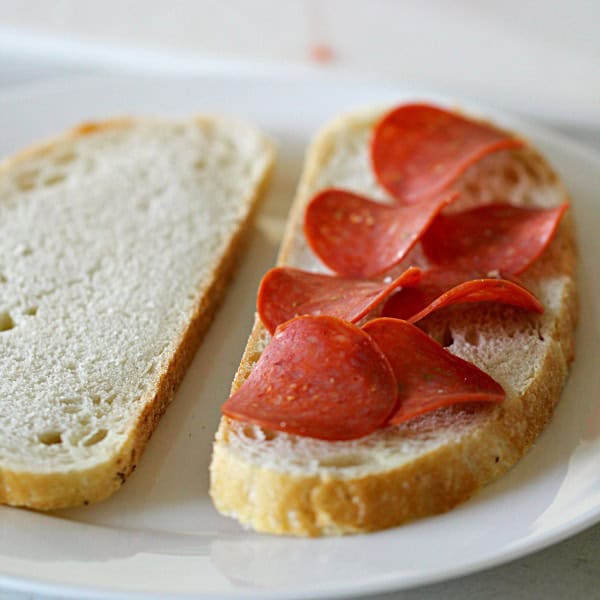 Step 1: Slice your bread and prep all the ingredients.
Step 2: Place pepperonis on one slice of bread.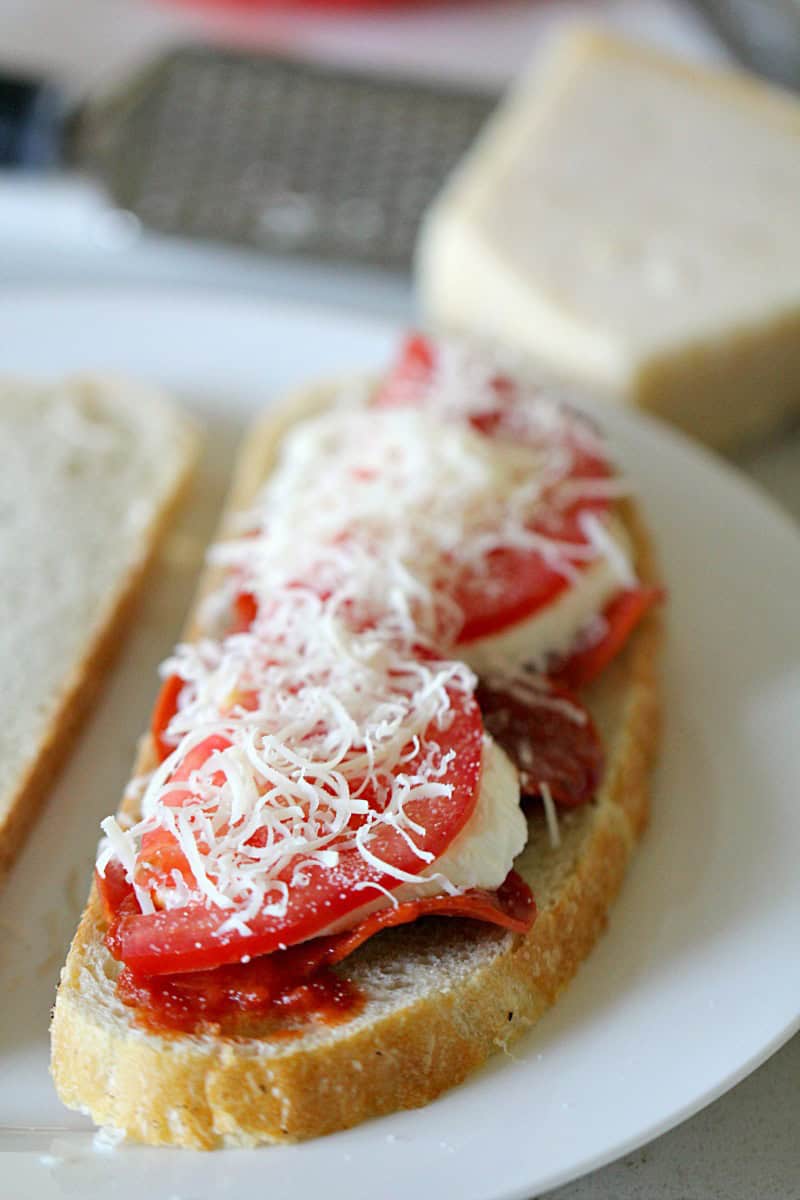 Step 3: Top pepperonis with marinara sauce, slices of fresh mozzarella cheese (this cheese makes the sandwiches extra gooey!), tomato slices, and fresh Parmesan cheese.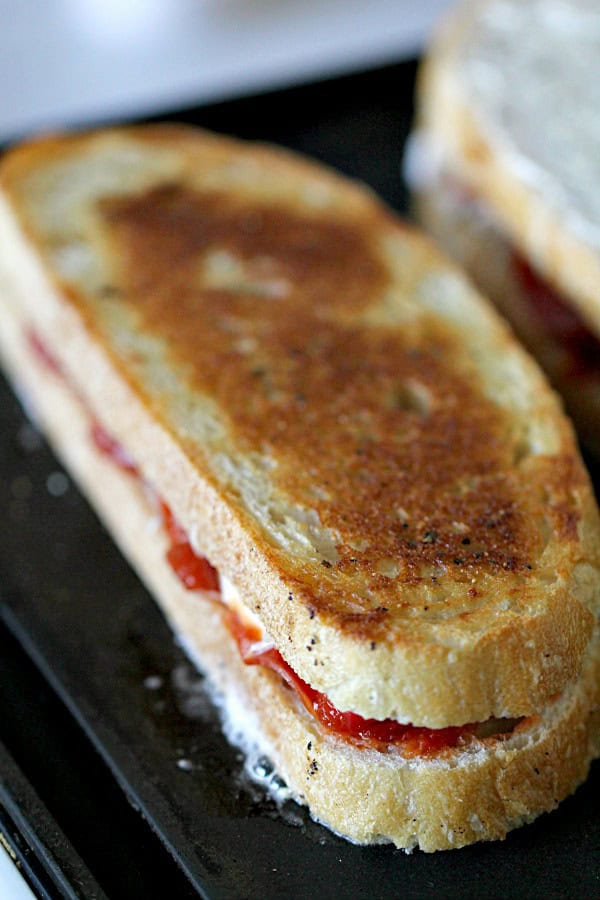 Step 4: Spread garlic butter (or if you don't have garlic butter, regular unsalted butter will work great) on one side of the sandwich and place that side down on the preheated griddle. Then butter the top so it will brown when you flip it over.
Step 5: Grill until golden brown on both sides and the cheese is melted (about 2-4 minutes per side).
Serve with a side of marinara sauce for dipping!
Related Recipe: Try our Pesto Chicken Sandwiches!