This Lemon Chex Mix is the perfect snack food for any occasion. They only require a few simple ingredients and come together in just a matter of minutes. We love making puppy chow for movies, parties, showers and gatherings and this lemon version might be the most delicious yet!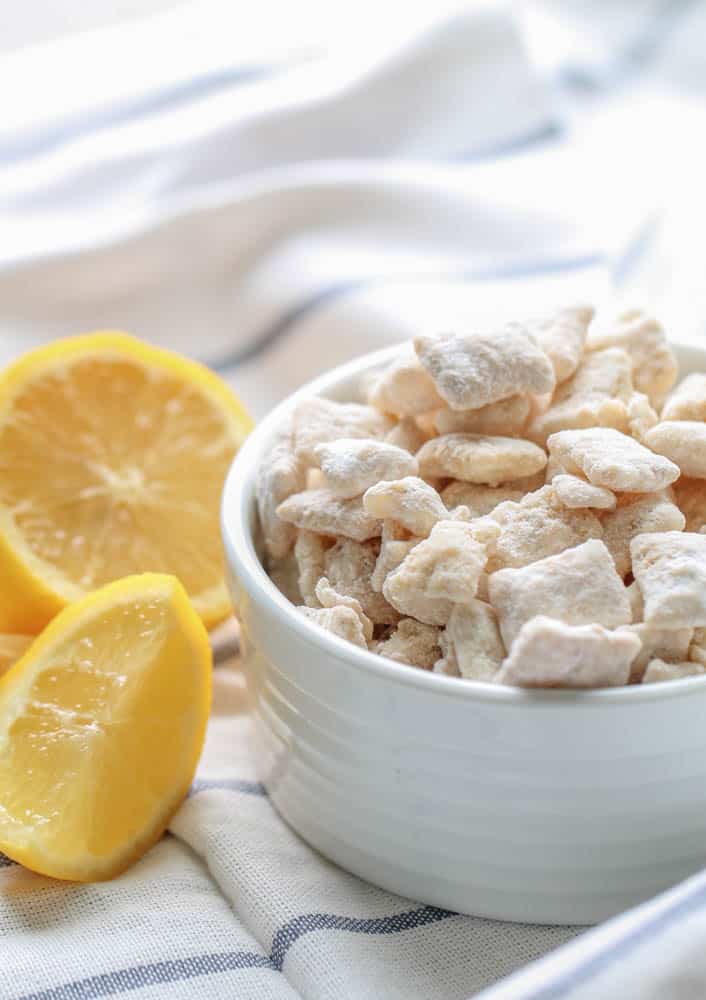 This Lemon Chex Mix is quick, simple, delicious, and the perfect snack food. I have always loved Muddy Buddies, but with summer right around the corner I wanted something light and fresh.
We love making these for game night, movie night, pool day, or just when we need a yummy treat. This recipe definitely feeds a crowd, so it's a perfect snack food for any event.
They have the perfect hint of lemon to them, but they definitely aren't overpowering. You will love this delicious citrus twist, on your favorite snack food.
My sister and I made these for our kids one afternoon when they were running through the sprinklers and they never made it out to the kids. We were downing this Lemon Chex Mix by the fistful!
You've been warned. They are addictive.
Be sure to try: White Chocolate Chex Party Mix (this one is SO good and ready in 5 minutes!) and Pecan Pie Chex Mix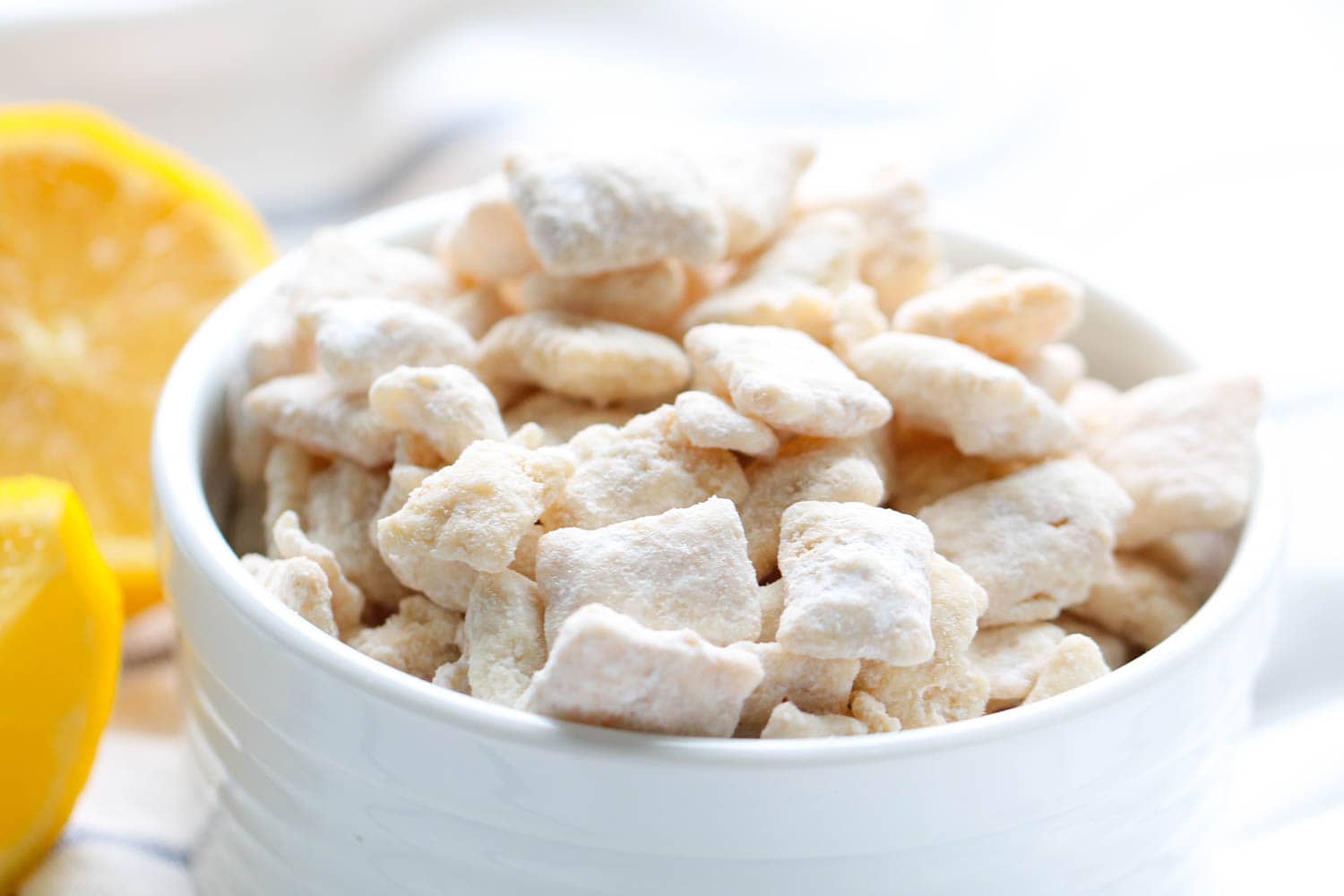 Can I make these lemon buddies ahead of time?
For this recipe, we don't really recommend making them ahead of time. Because of the lemon juice in the recipe, it breaks down the cereal a little bit, and makes it a little soggy.
These are best when made and served immediately.
If you have leftovers, we recommend storing them in an airtight container. They will soften with time, but they will still taste delicious.