Chex cereal and cinnamon chips come together to make this Cinnamon Churro Chex Mix. It really is the most delicious snack everybody loves!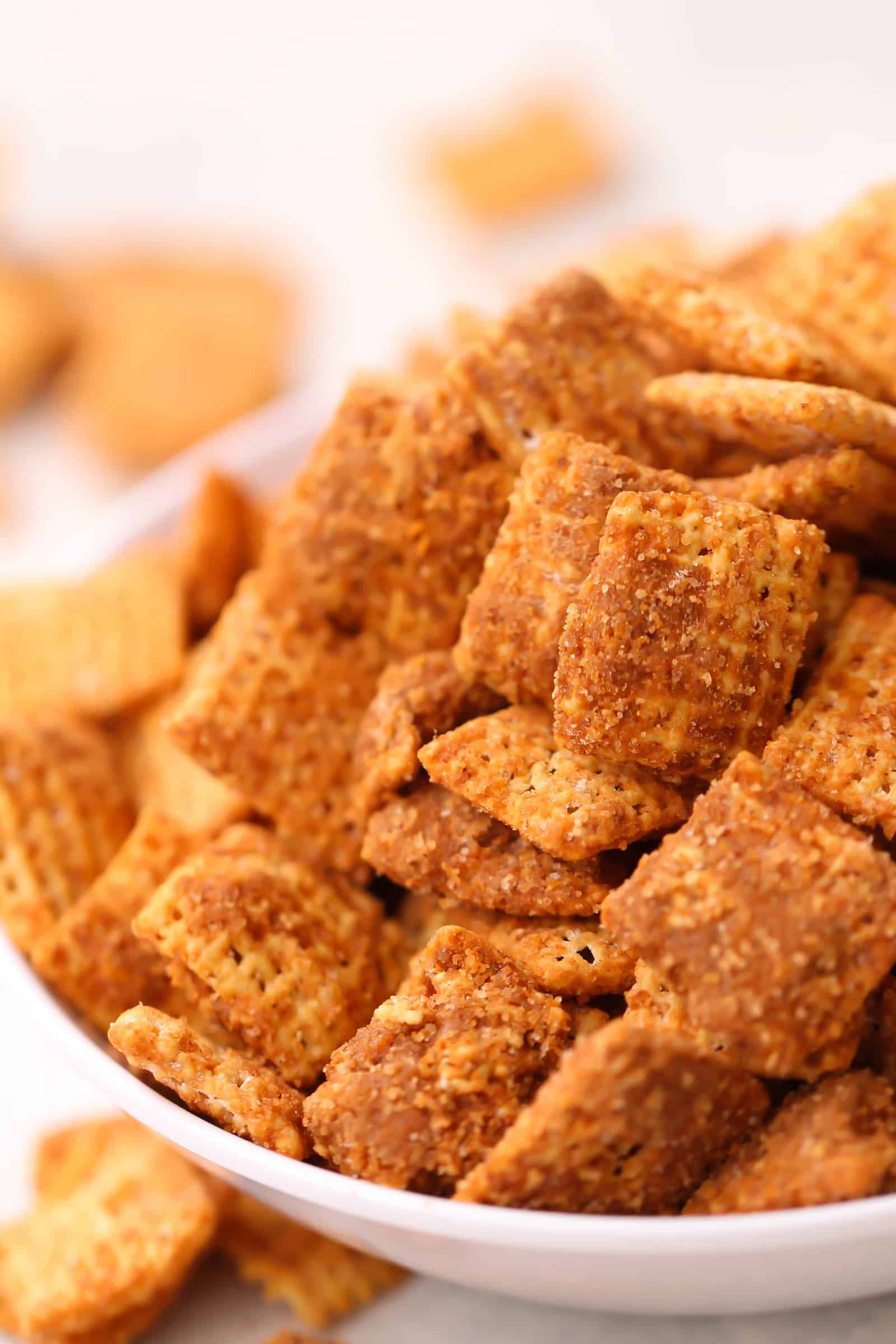 Christmas is in full swing in our family and this Cinnamon Churro Chex Mix recipe is on repeat.
We actually just had our family Christmas party a couple of days ago since Kristen was visiting in Utah from Indiana. You may have seen on Instagram the amazing pinata that our mom made for all the grandkids: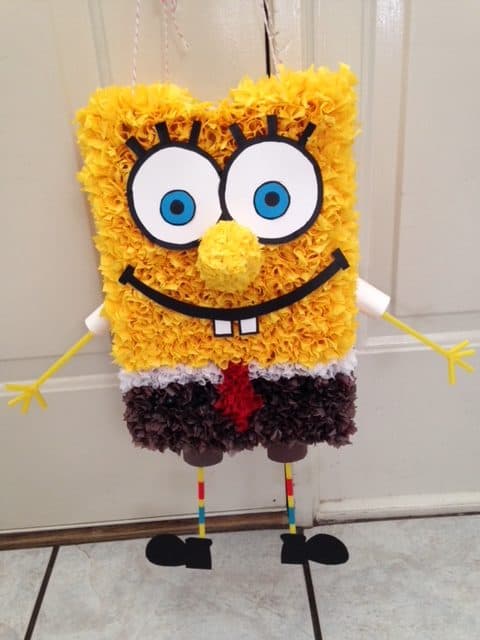 Seriously, our mom has mad talent when it comes to pinata making!
It was almost heart wrenching to watch the kids break into it after all the hours of hard work to make it!
My mom is also known for making the world's strongest pinatas so that everyone gets at least one turn to smack it . . . so not only did each grandchild get a turn, but also some of the adults. 🙂 It's always a party at grandma's!
My contribution to the party this year was this chex mix . . . if you love churros like I do, you are going to want to have this recipe in your life.
I found the cinnamon chips at Walmart, but they can be tricky to find when it's not the holiday season, so stock up if you can! You can also purchase cinnamon chips on Amazon.
Related Article: You'll love our recipe for Puff Pastry Baked Churros, or as we like to call them, cheater churros!