Our Double Brownie Muddy Buddies are the perfect combination of chocolate fudgy brownies and chex mix!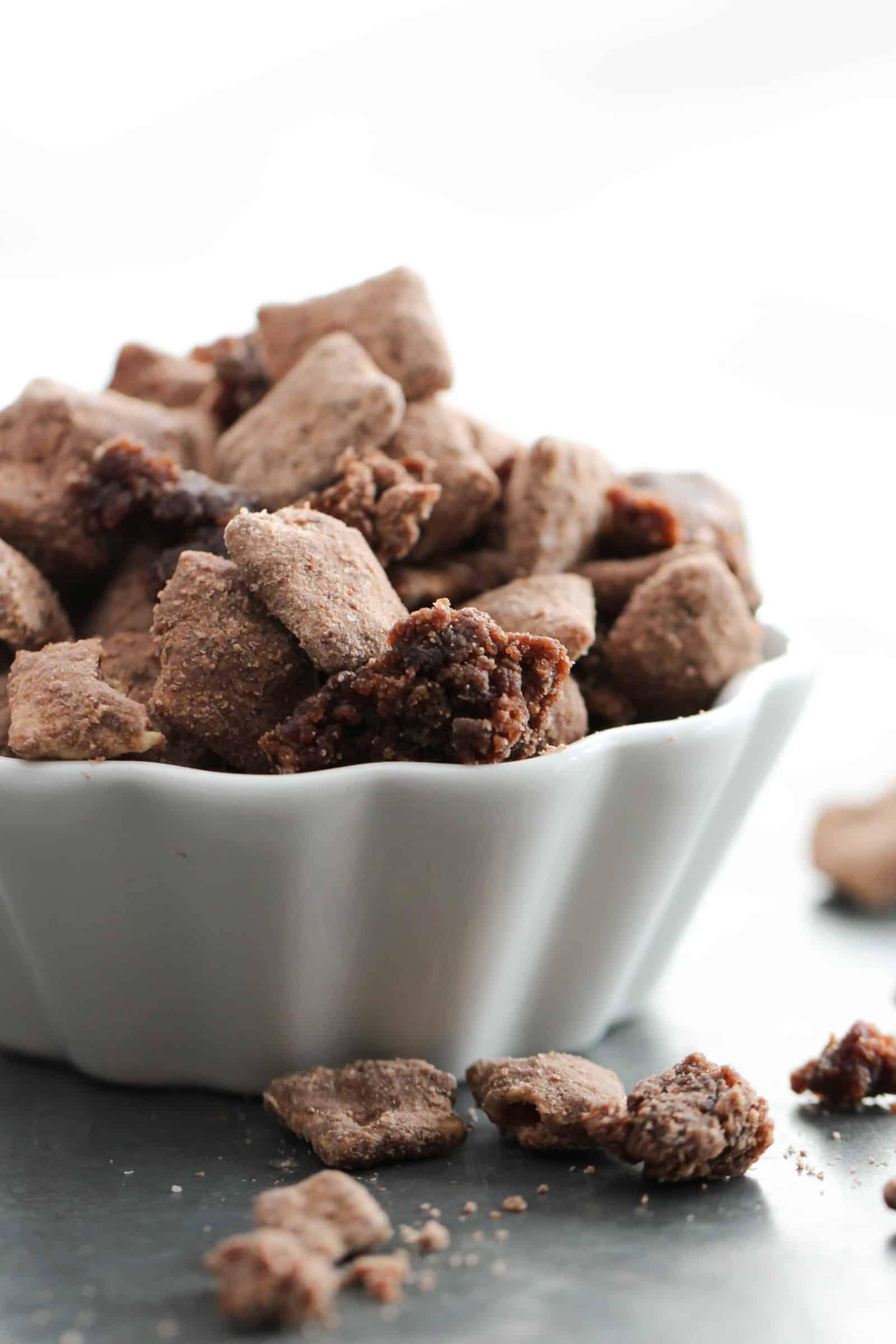 Trust us when we say these Double Brownie Muddy Buddies are DANGEROUS!
Your favorite snack of Muddy Buddies, mixed with your favorite dessert of brownies . . . this is the best combination!
Make your favorite homemade brownies or make them super simple by using your favorite box mix.
Ingredients needed for Double Brownie Muddy Buddies:
brownie mix
water
vegetable oil
egg
rice chex cereal
milk chocolate chips
peanut butter
butter
vanilla extract
brownie mix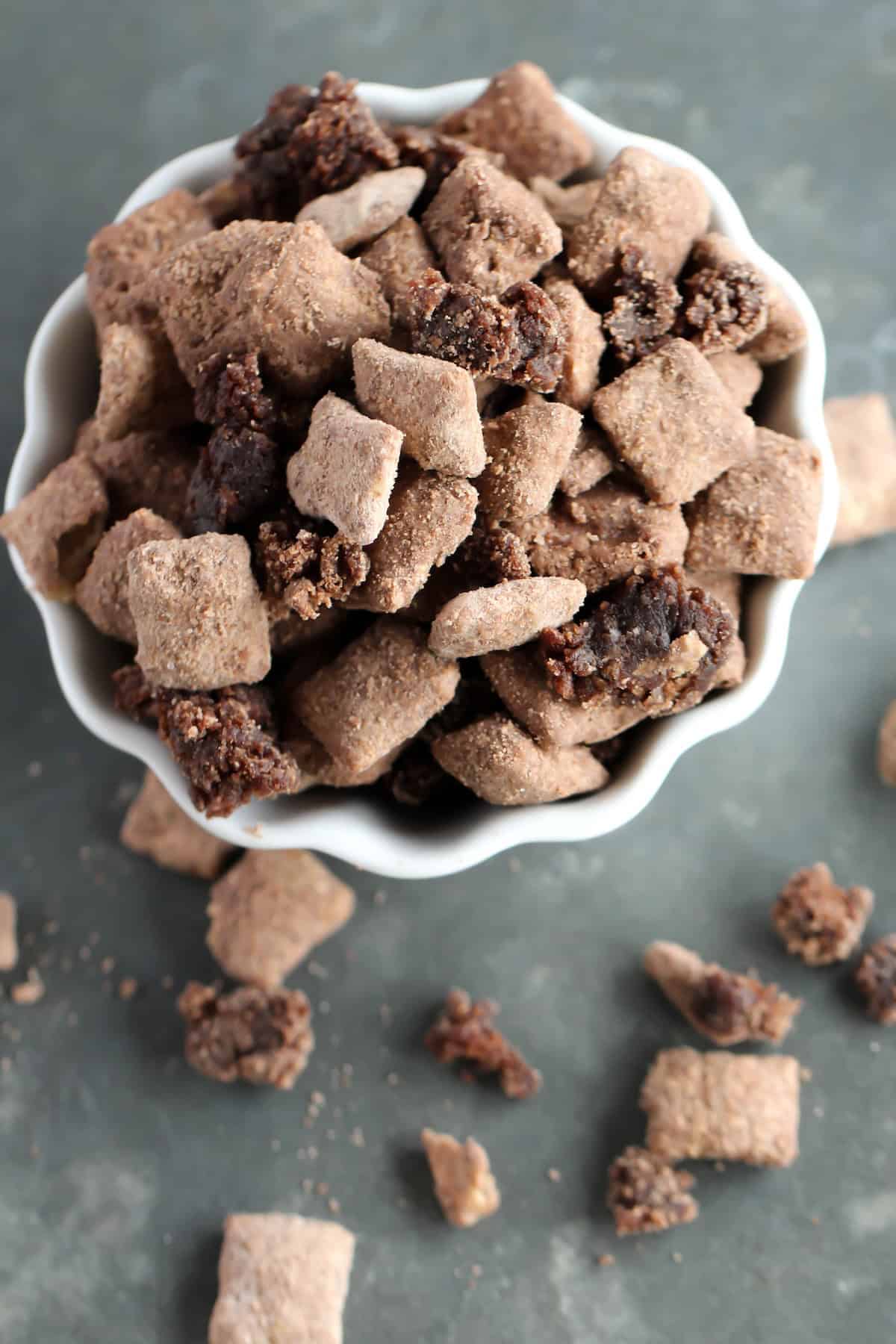 How to make Double Brownie Muddy Buddies:
Preheat oven to 350 degrees.
Mix all brownie ingredients in a bowl and pour into a greased 8×8″ pan.
Bake for 45 minutes, or until toothpick inserted comes out clean.
For muddy buddies, pour cereal into large bowl.
In 1-quart, microwave-safe bowl combine chocolate chips, peanut butter and margarine.
Microwave 1 to 1 1/2 minutes or until smooth, stirring after 1 minute.
Stir in vanilla.
Pour chocolate sauce slowly over cereal, stirring to coat evenly.
Pour cereal into large plastic bag. Add brownie mix (this would be from a second box of brownie mix) and secure; shake to coat well.
After the prepared brownies have cooled, cut into small bite sized squares and add to muddy buddies.
Spread on wax paper to cool.