If you are looking for a super simple and tasty dinner recipe, baked chicken fajitas is it! It has all the components of your favorite fajitas but without all of the work.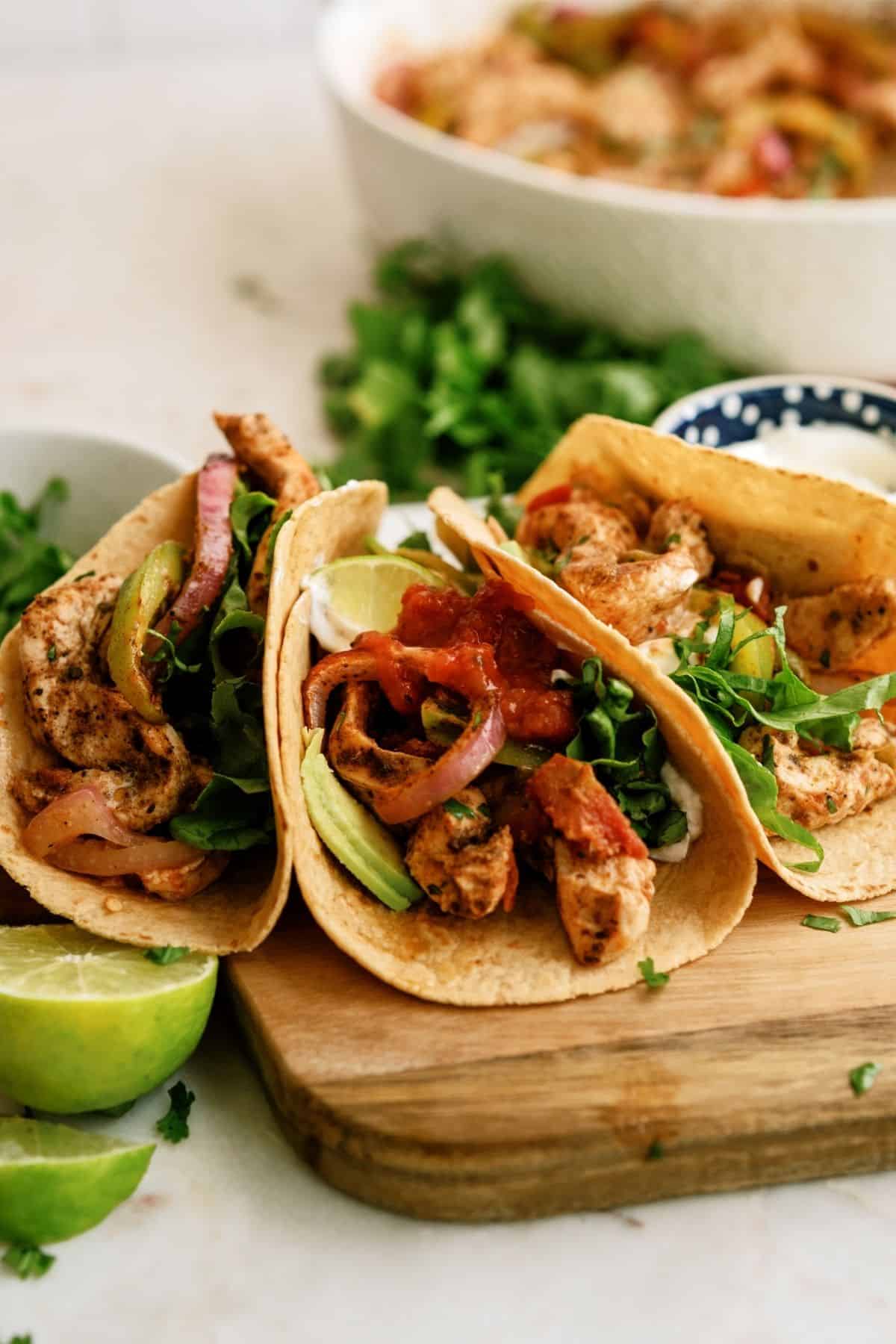 These baked chicken fajitas are a favorite chicken recipe in our house. I am always looking for amazing chicken breast recipes and this oven-baked fajitas in one pan is amazing.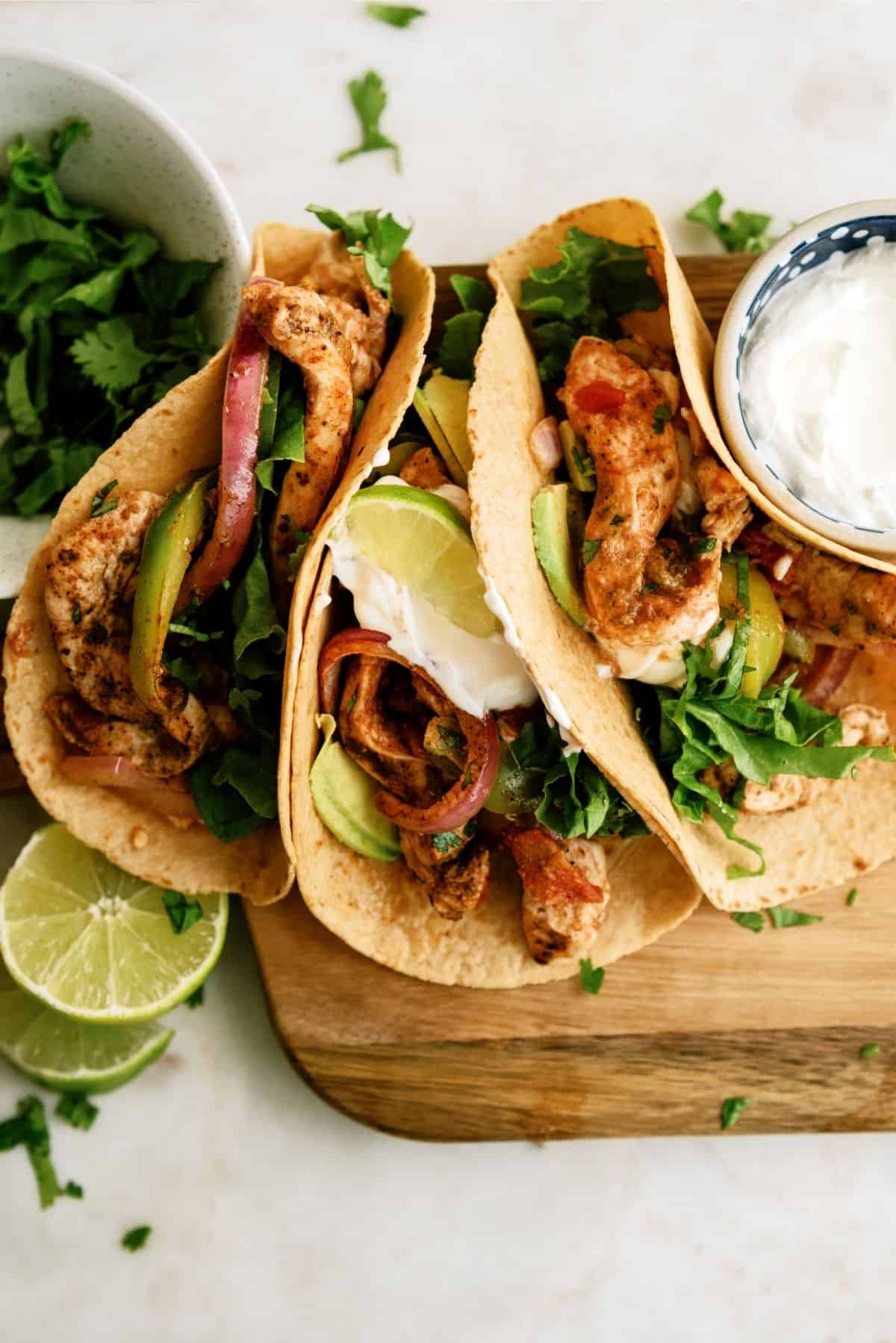 Chicken fajitas are not always the healthiest but this is definitely a wonderfully healthy chicken fajitas recipe that everyone will love. You can make it for an easy family dinner recipe on your busy weeknights.
If you want to make this up ahead of time by chopping everything up it will make this already simple recipe, faster to make at night.
You can serve these easy chicken fajitas with some delicious Easy Mexican Salsa Rice, Instant Pot Refried Beans, and don't forget the Black Bean and Corn Salsa.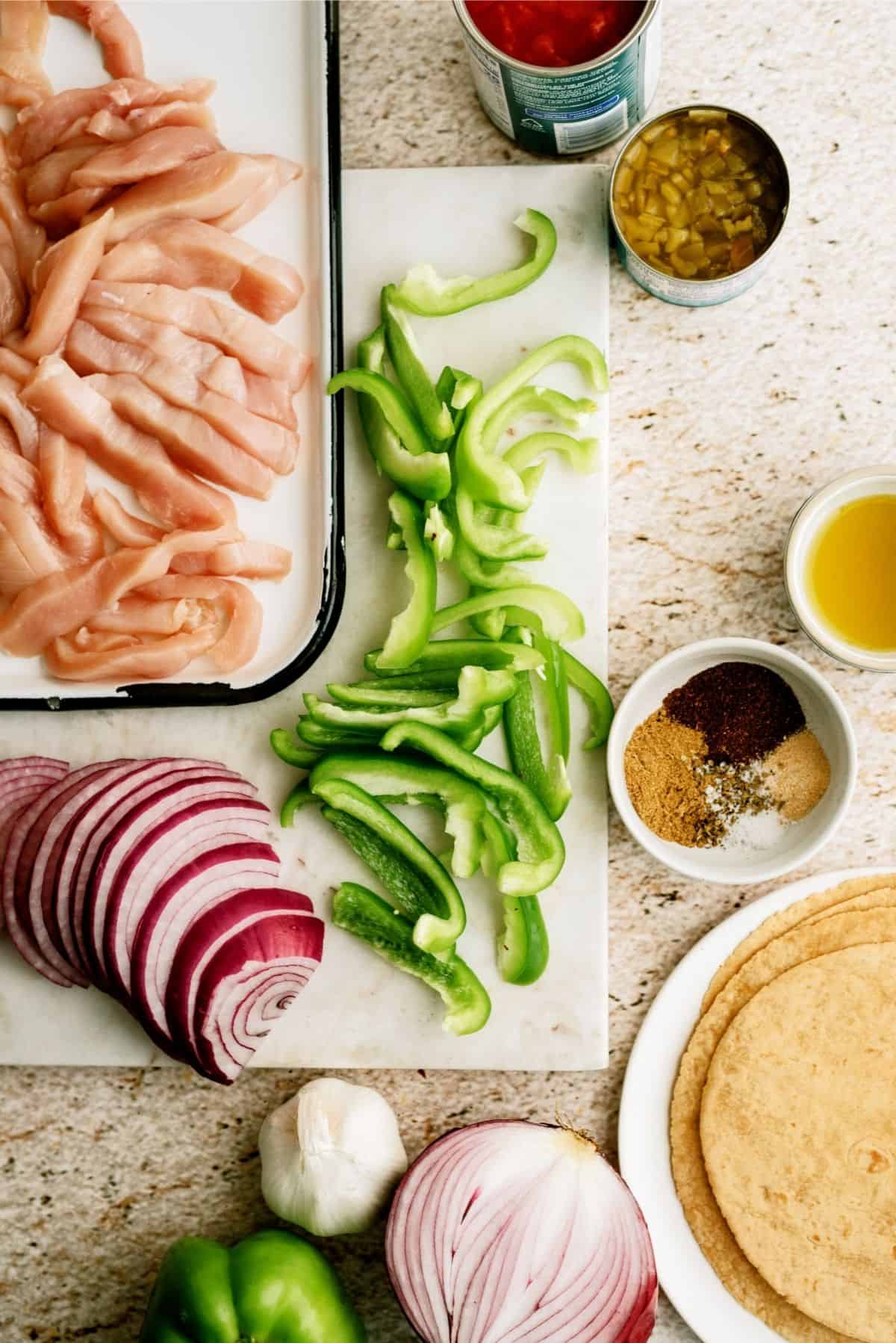 Ingredients Needed For Our Baked Chicken Fajitas Recipe:
Chicken Breasts
Can of diced tomatoes
Can of diced green chilies
Onion
Green bell pepper
Vegetable oil
Chili powder
Cumin
Garlic powder
Dried oregano
Salt
Whole wheat tortillas
Lettuce
Salsa
Sour cream
How To Make Our Baked Chicken Fajitas Recipe:
To make these delicious chicken fajitas start by preheating the oven to 400 degrees.
Then, get a 9×13 inch baking dish and spray it generously with nonstick cooking spray.
Now make sure that all of your veggies and chicken have been chopped up.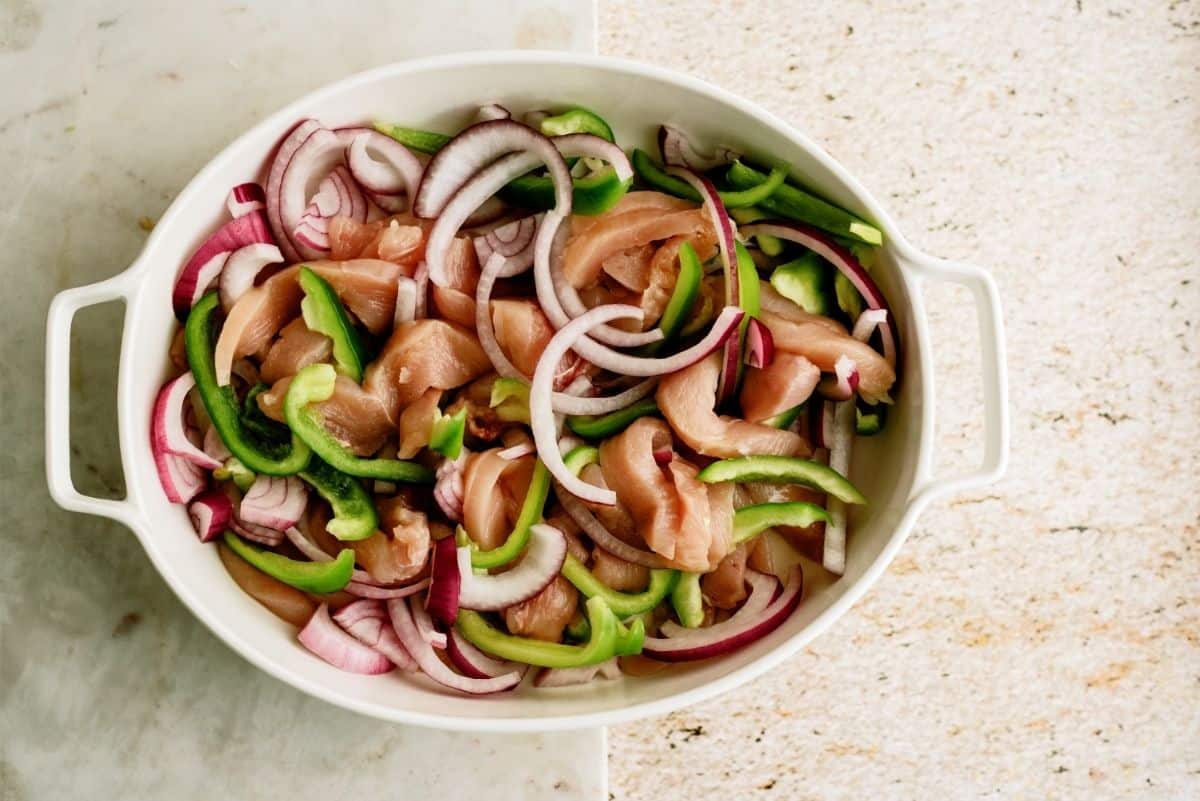 Once the green bell peppers, onion, and chicken have been sliced up, put them in the prepared baking dish and add in the whole can of tomatoes and green chilies.
Then in a small mixing bowl combine together the vegetable oil, chili powder, cumin, garlic powder, dried oregano, and salt.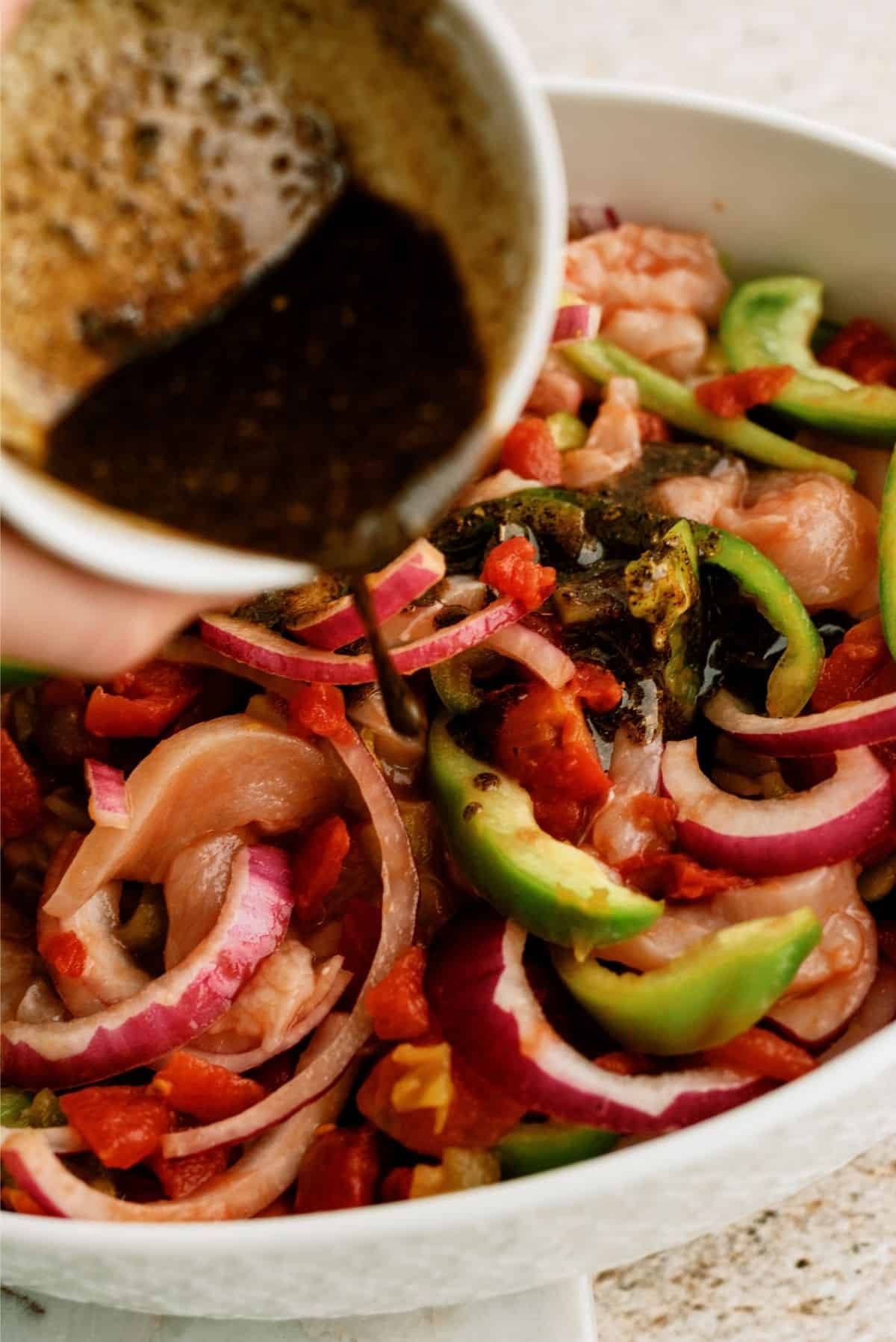 Now drizzle the spice mixture over top of the veggies and chicken and toss it all together.
Place the baking dish in the oven uncovered for 20-25 minutes or until the chicken is cooked all the way through and then vegetables are tender.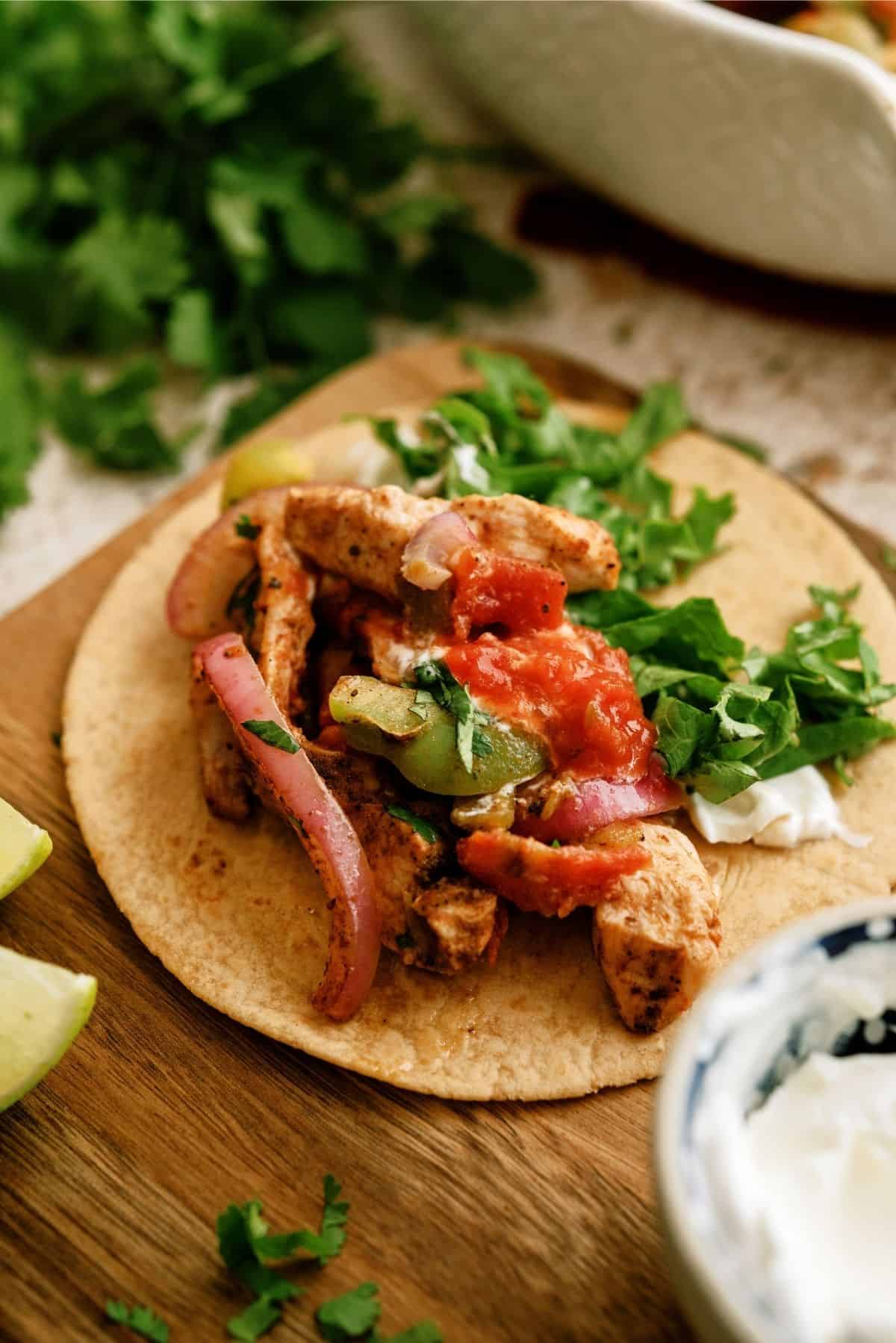 Then pull the baking dish from the oven and serve the chicken fajitas on tortillas and top it off with shredded lettuce, salsa, sour cream, and all of your favorite toppings.
To Make This healthy Chicken Fajitas Recipe You Will Need:
9×13 inch baking dish (THIS is a nice one!)
Small mixing bowl
Nonstick spray